A strong cold front moving across the Central U.S. will provide the risk of severe storms across northeast Texas, southeast Oklahoma and southwest Arkansas this evening and into early Monday morning. This could be a situation where severe storm are striking while you are sleeping. Here is the very latest.
Severe Outlook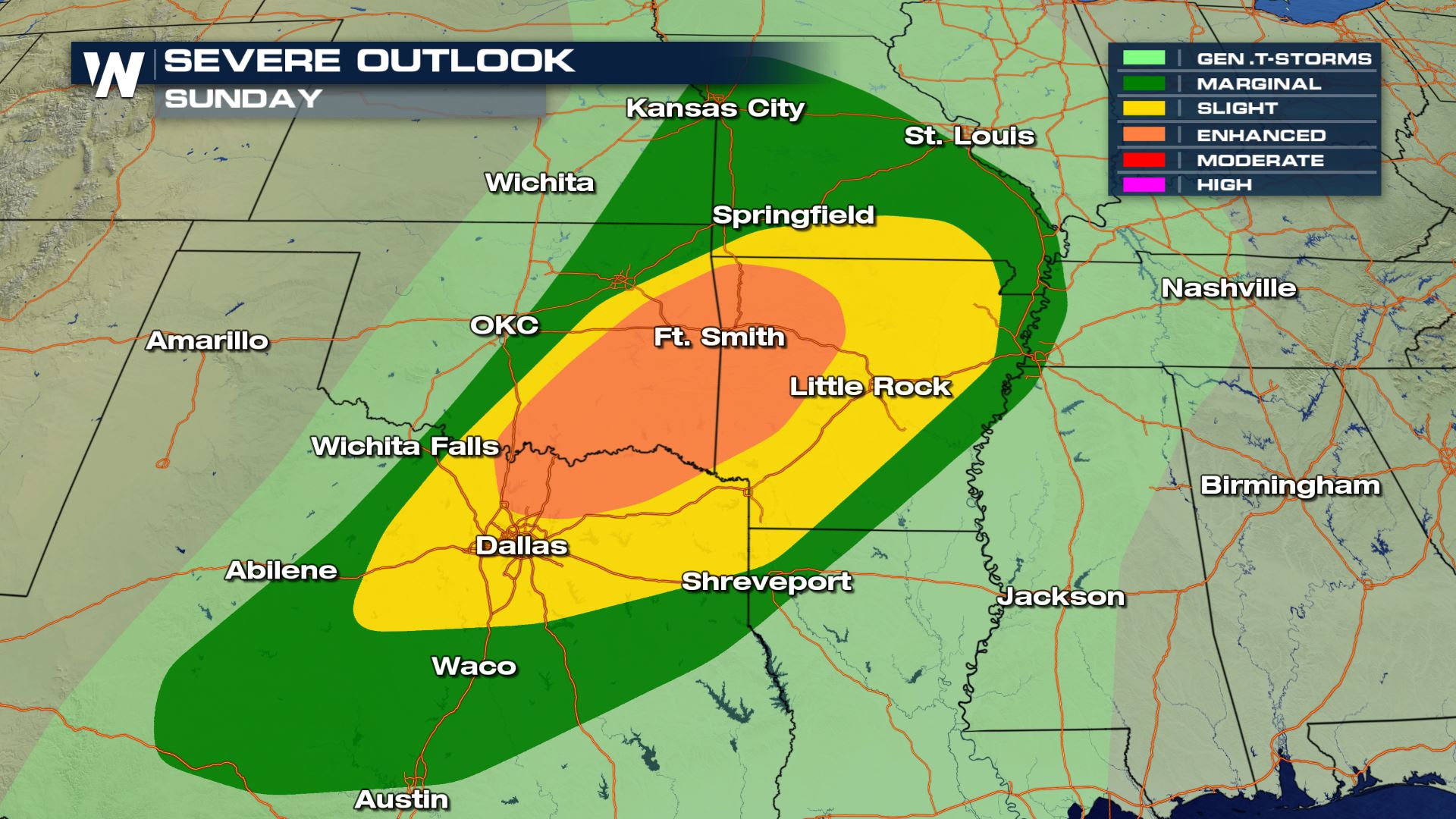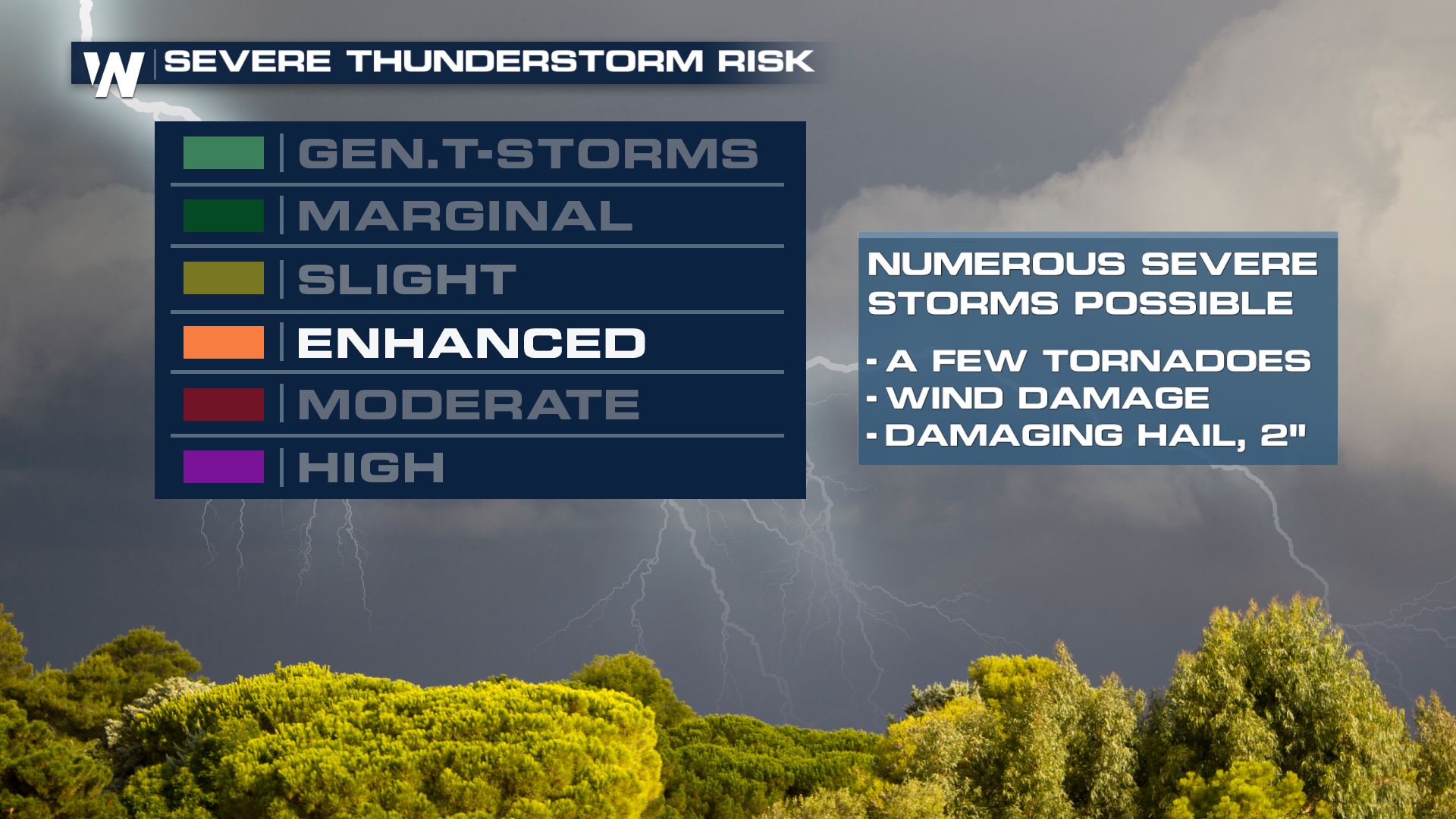 Severe storms will be possible tonight anywhere from Texas to Missouri, but the areas under the enhanced risk could see the more significant threat of severe storms. This includes cities like Fort Smith, Arkansas and Dallas, Texas will need to be weather aware.
Severe Risks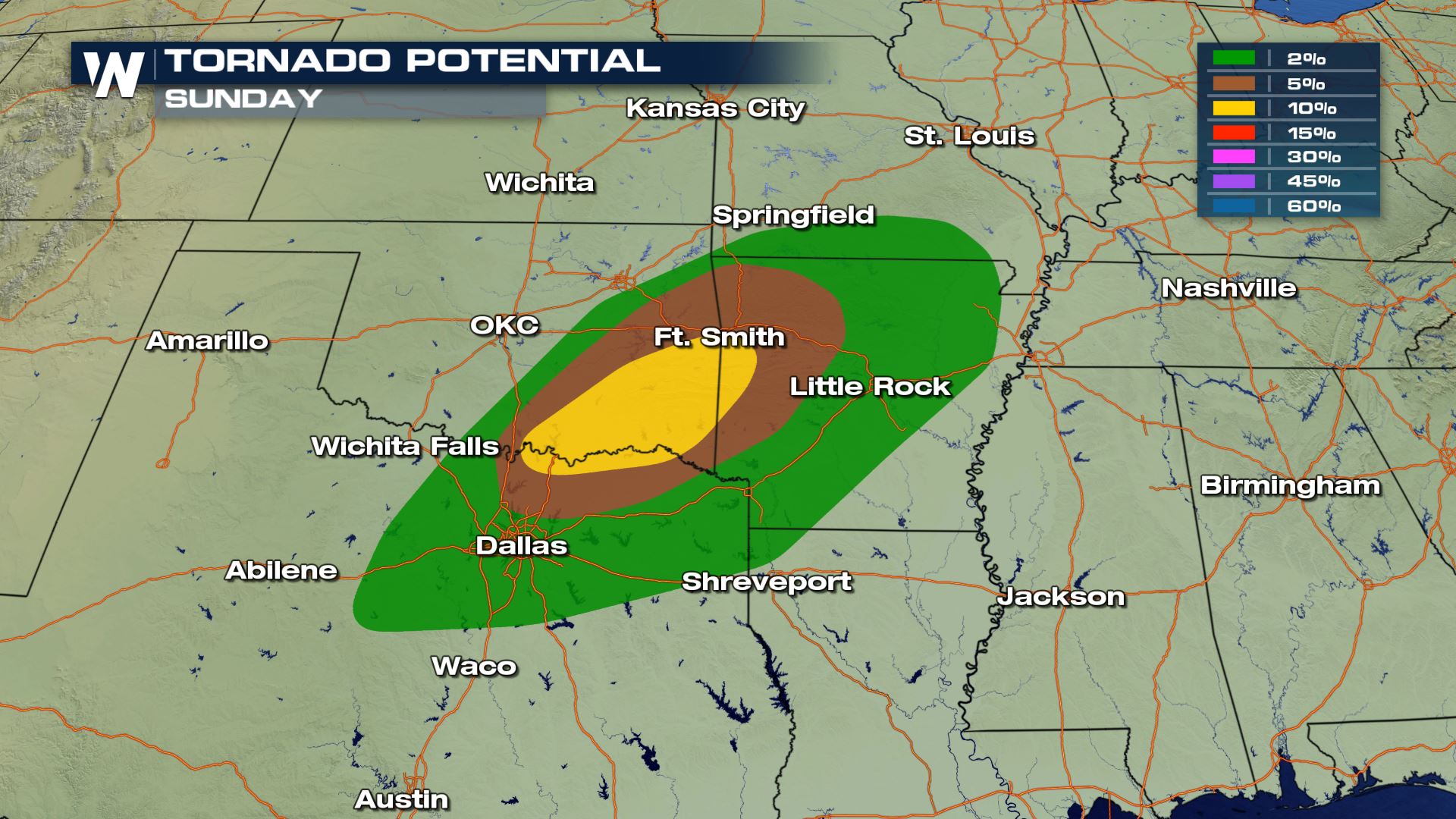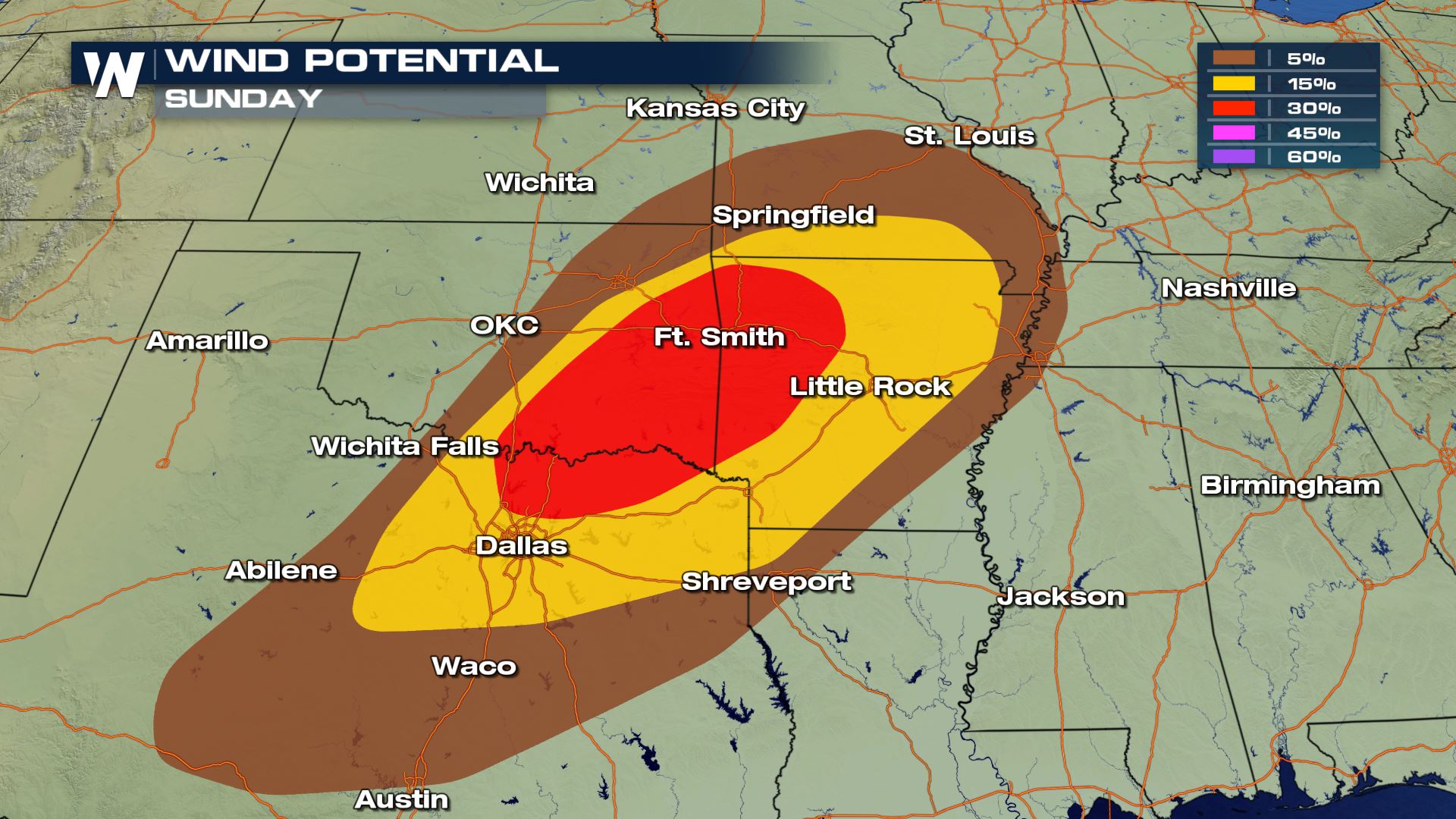 Damaging winds and tornadoes will be the main severe risks tonight and tomorrow morning. Based on the high chance for tornadoes there will likely be a tornado watch issued later Sunday in these areas.
Forecast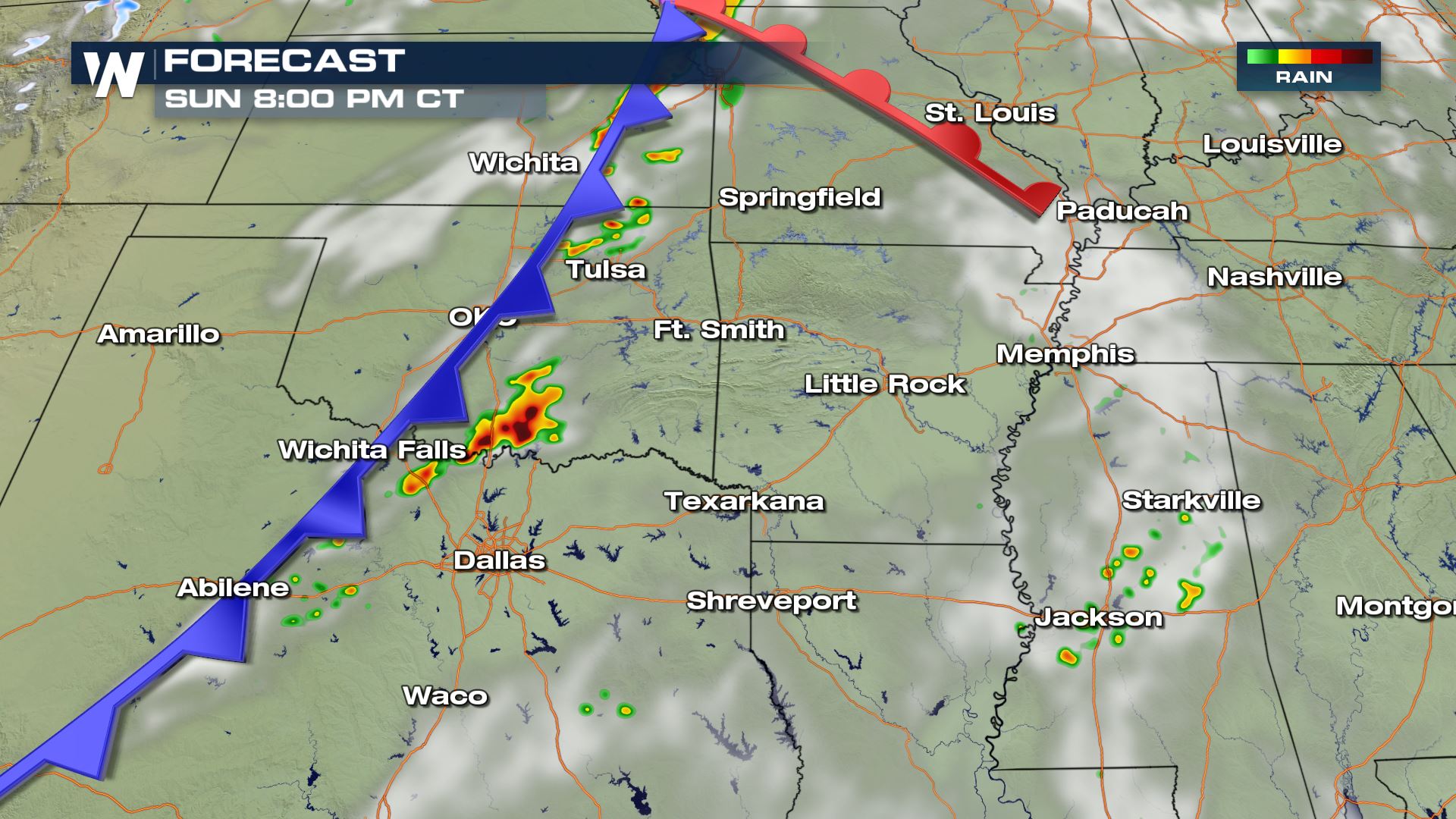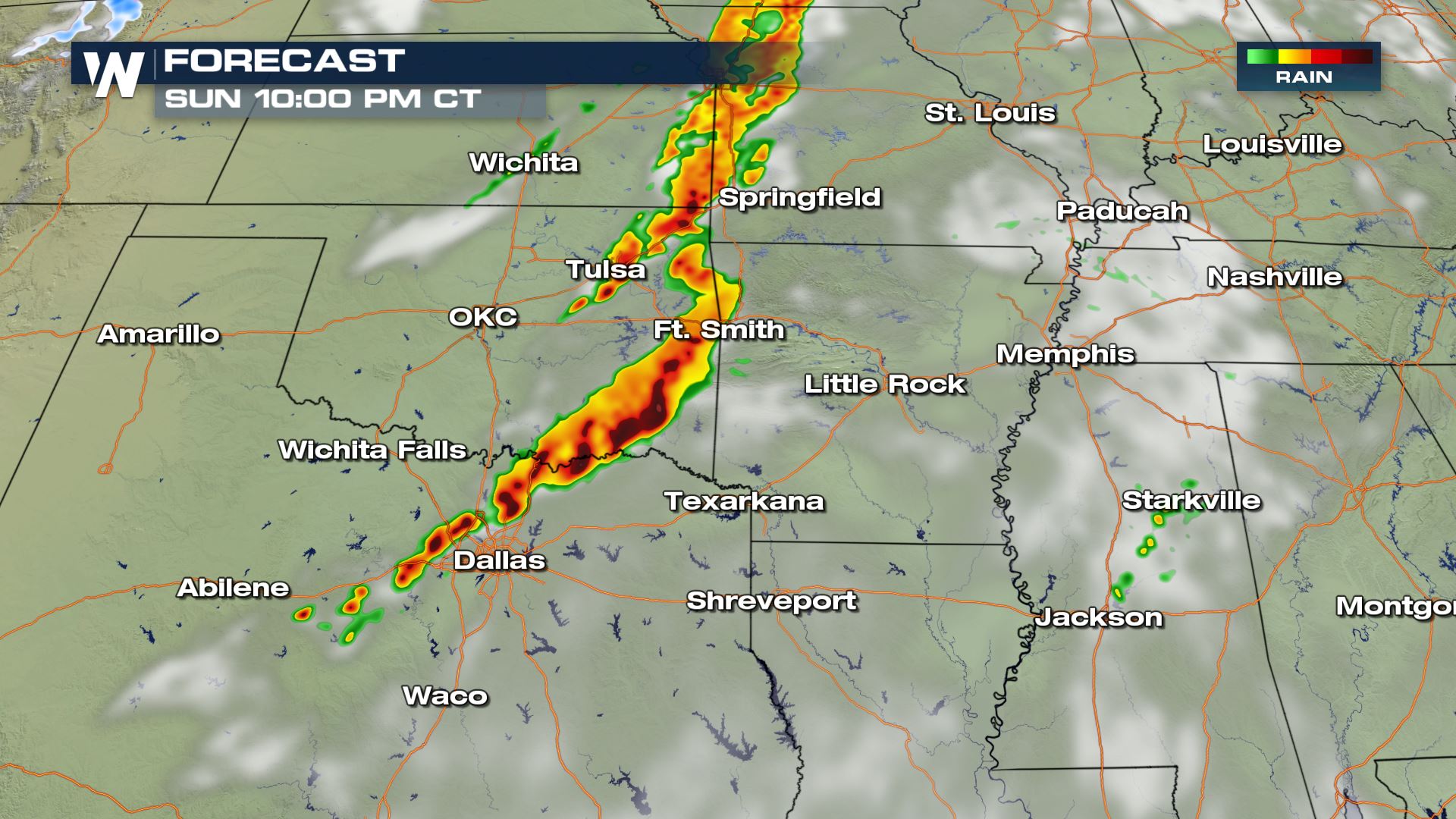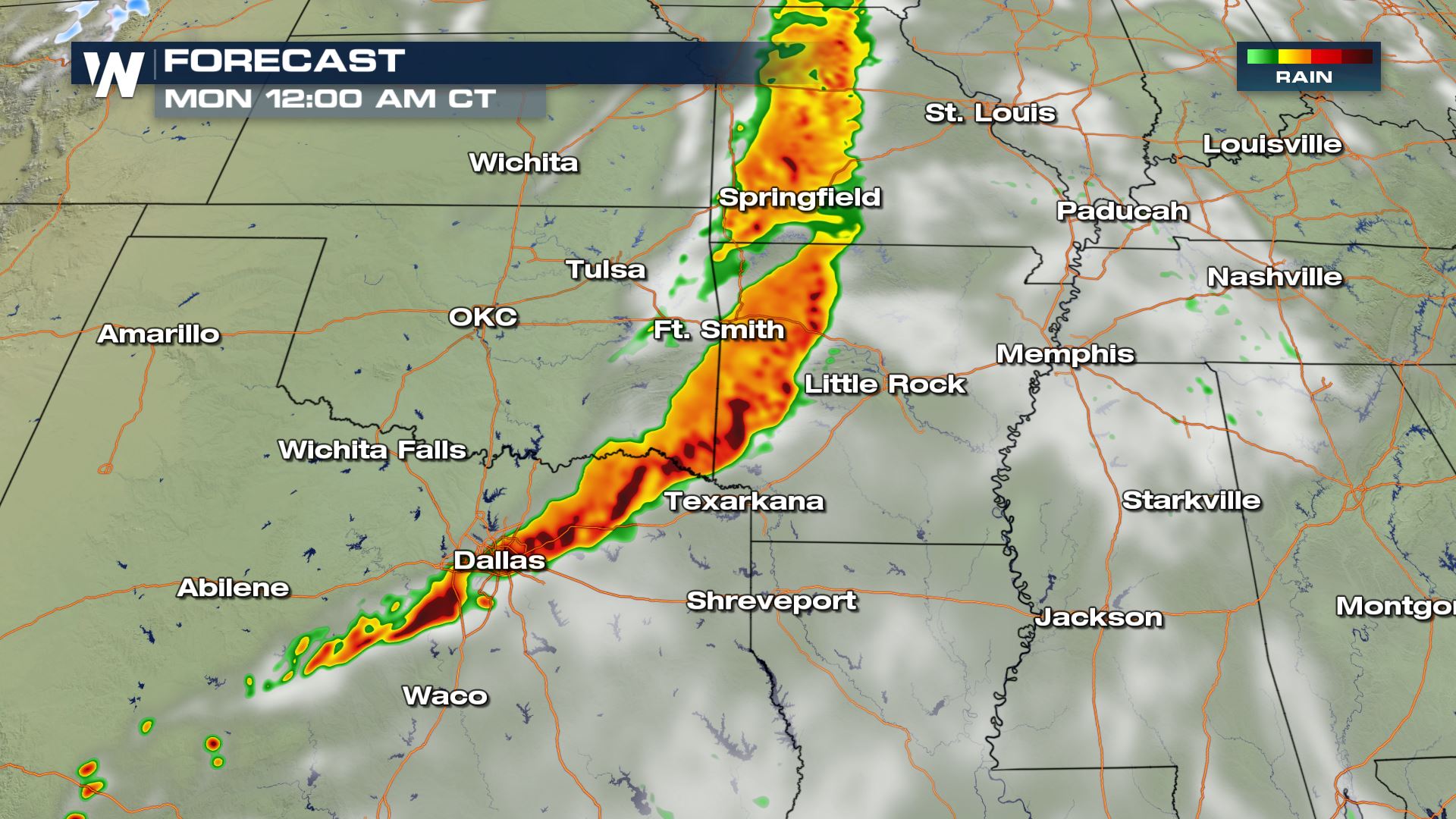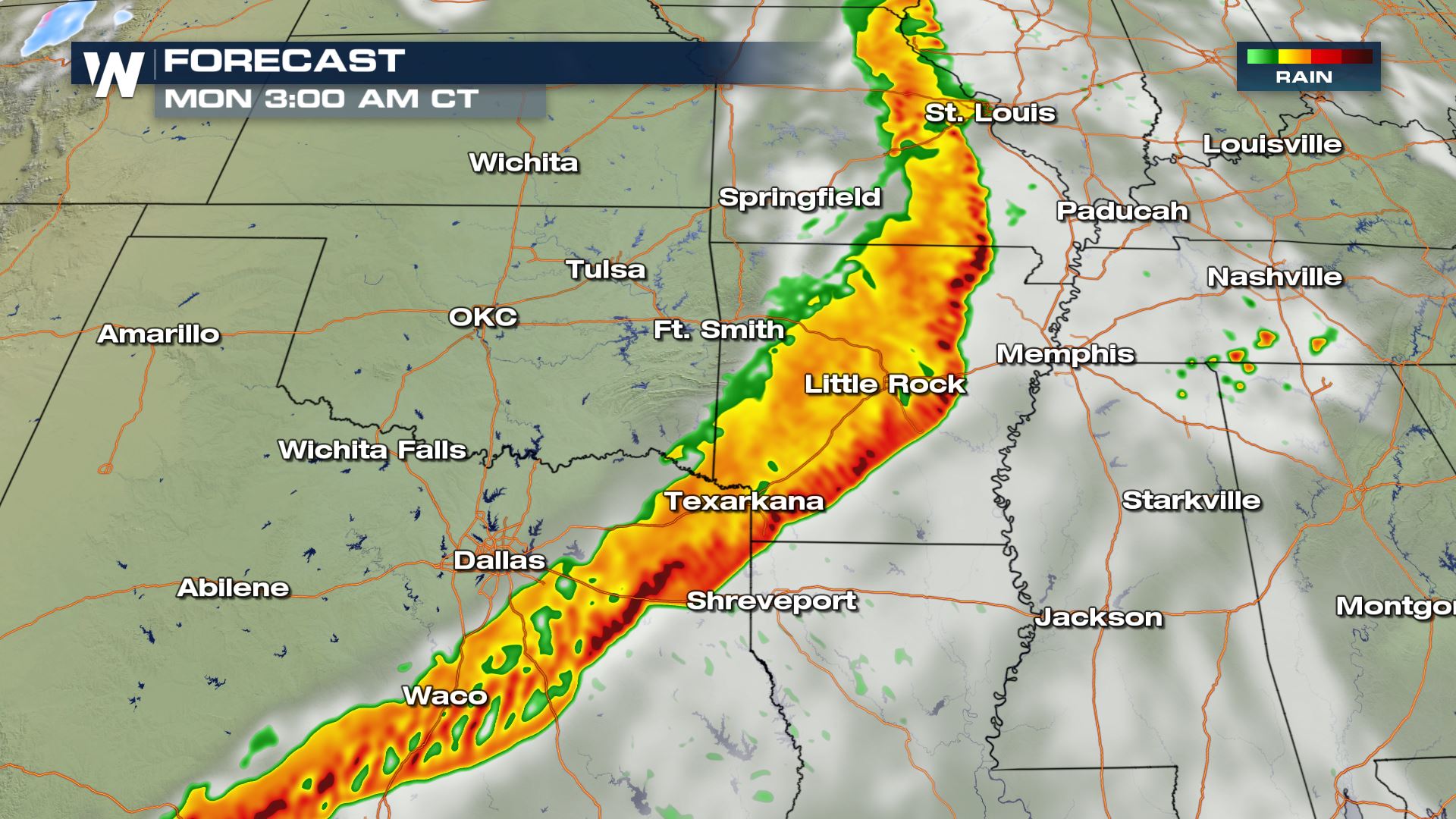 The timing for the severe storms will be during the evening and into early Monday morning. If you are located in any of these areas, you will want to make sure you have a way to receive weather alerts if you are sleeping when the storms pass through.  Keep checking with WeatherNation for more updates!