Everything's Bigger in Texas....as the saying goes.  On Monday morning, the state certainly had a
big chill
in the air!  Temperatures plummeted into the 30s across the Lone Star State, setting or tying new record lows for April 1st.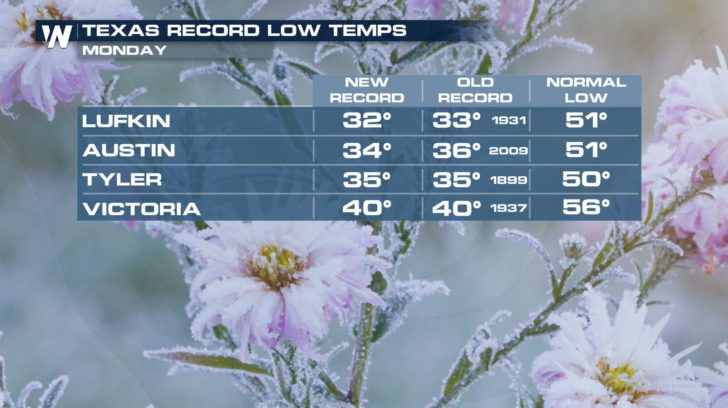 Record-keeping in most cities in Texas date back to the late 1800s and early 1900s.  Some records---such as the one in Tyler---have stood since that era! With clear skies and light wind, cold temperatures are likely again by Tuesday morning across Texas and throughout the region.  Frost and freeze alerts are posted in nearby Arkansas and Oklahoma for this reason.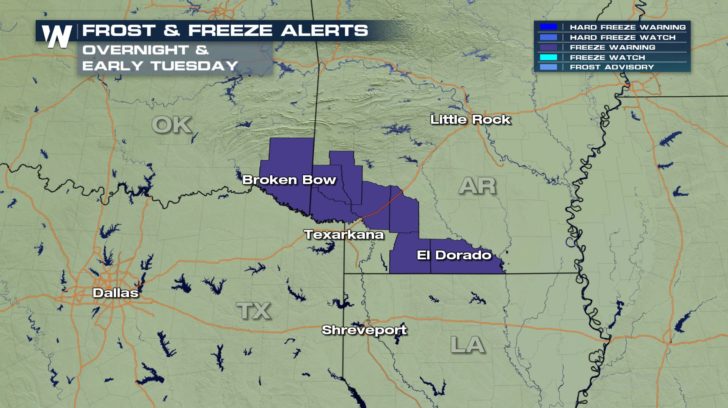 Frost and freeze alerts are also posted further east in the Appalachians and Mid-Atlantic, where temperatures may dip below freezing.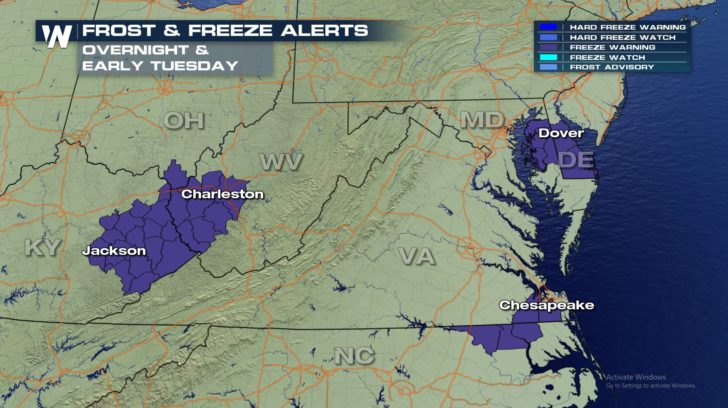 Much like Monday morning, the community of Jackson, Kentucky will likely set a record low temperature on Tuesday morning.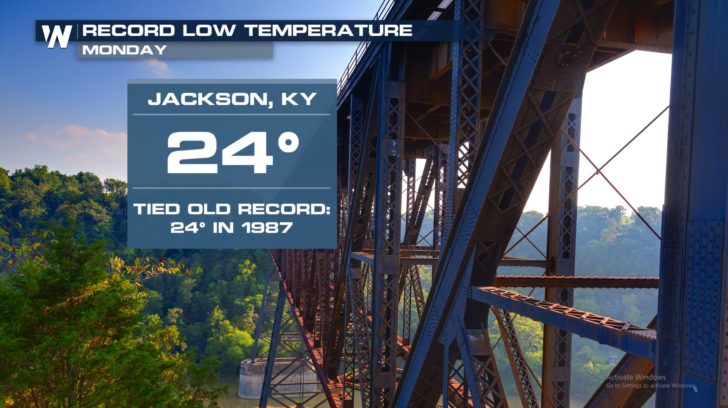 Low temperatures will be quite chilly all across the southern United States.  Only a lucky few will escape the cold early Tuesday.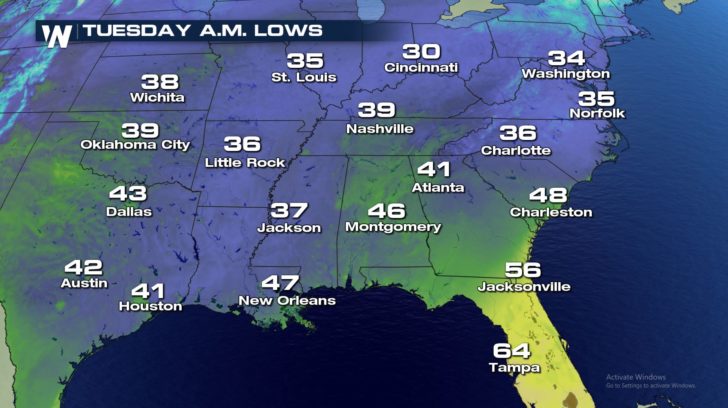 By the afternoon, however, things will feel much more springlike as high temperatures climb into the 50s, 60s, and 70s.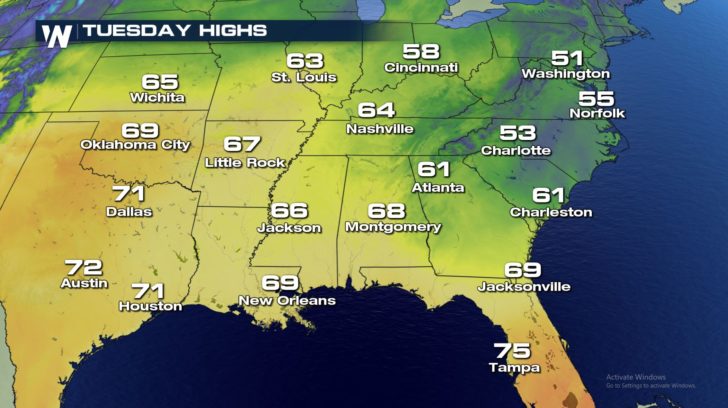 As for Texas, temperatures are going to heat up
big time
for the rest of the week.  Highs will soar into the middle 80s for many by Thursday.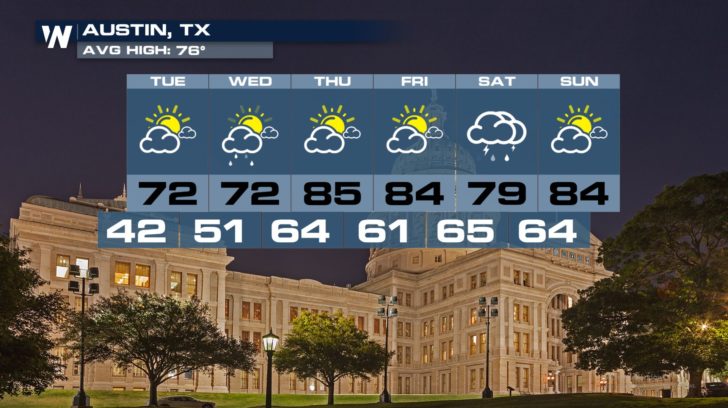 That's more like it, Austin! -
Meteorologist Joe Astolfi