Another round of excessive heat is building into the Pacific Northwest. It will be a return to the 90s and triple digits. Heat alerts have been issued from the Canadian border into interior California.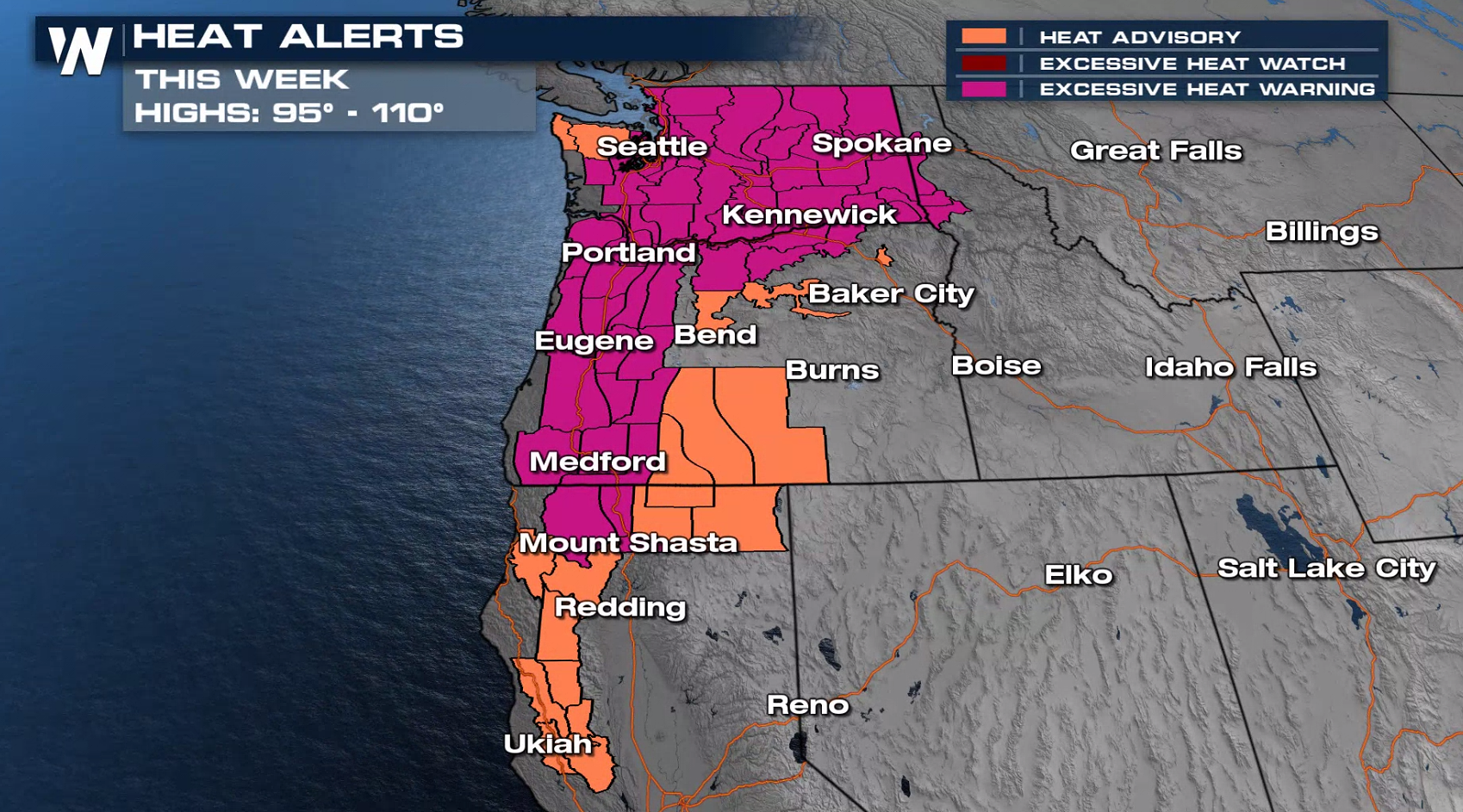 High temperatures will see 5 to 10 degree jump today (Wednesday) with most areas reaching into the 90s and a few spots above the century point.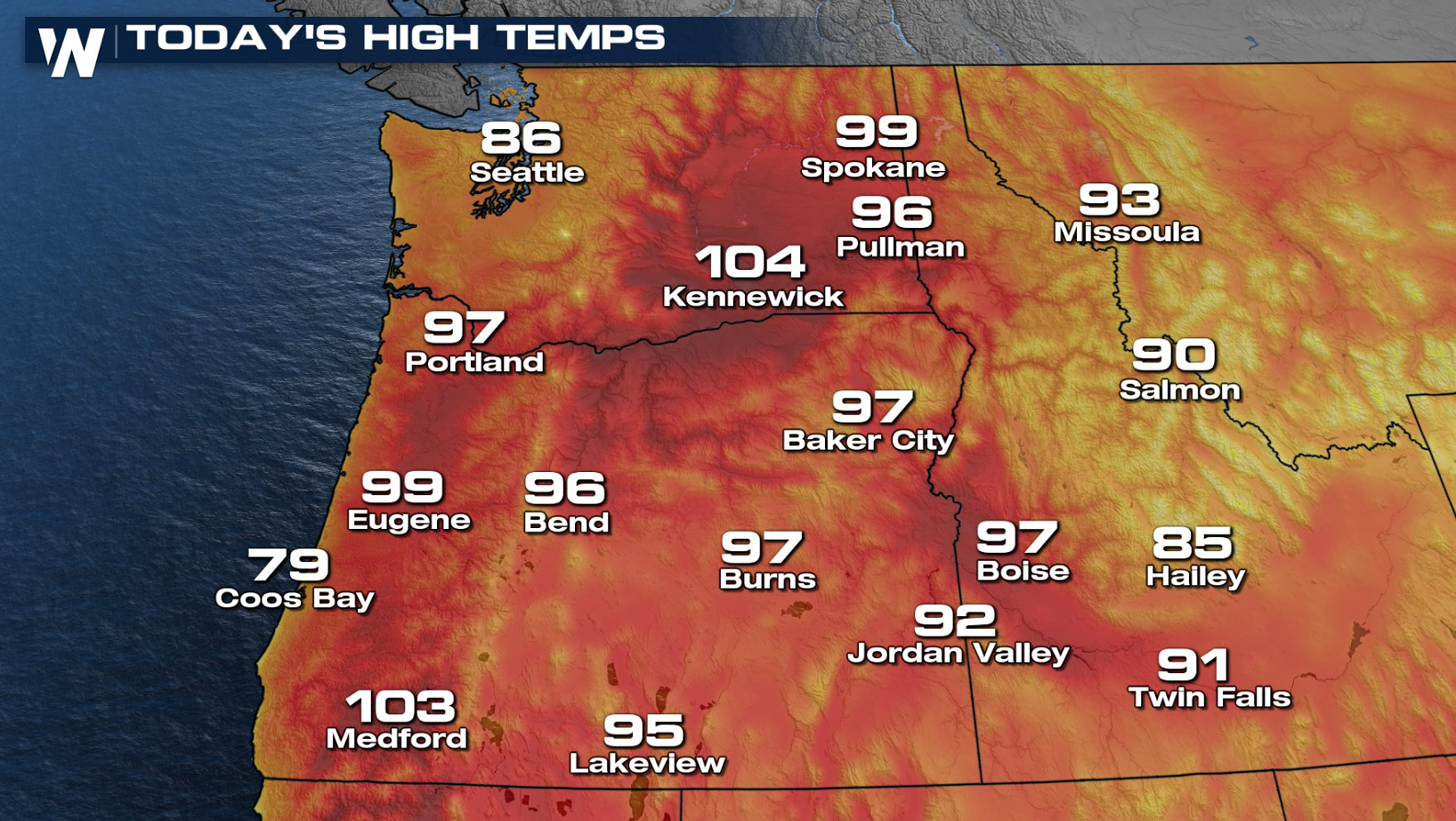 The mercury will continue to climb into this weekend. Highs in the 90s and triple digits will be widespread.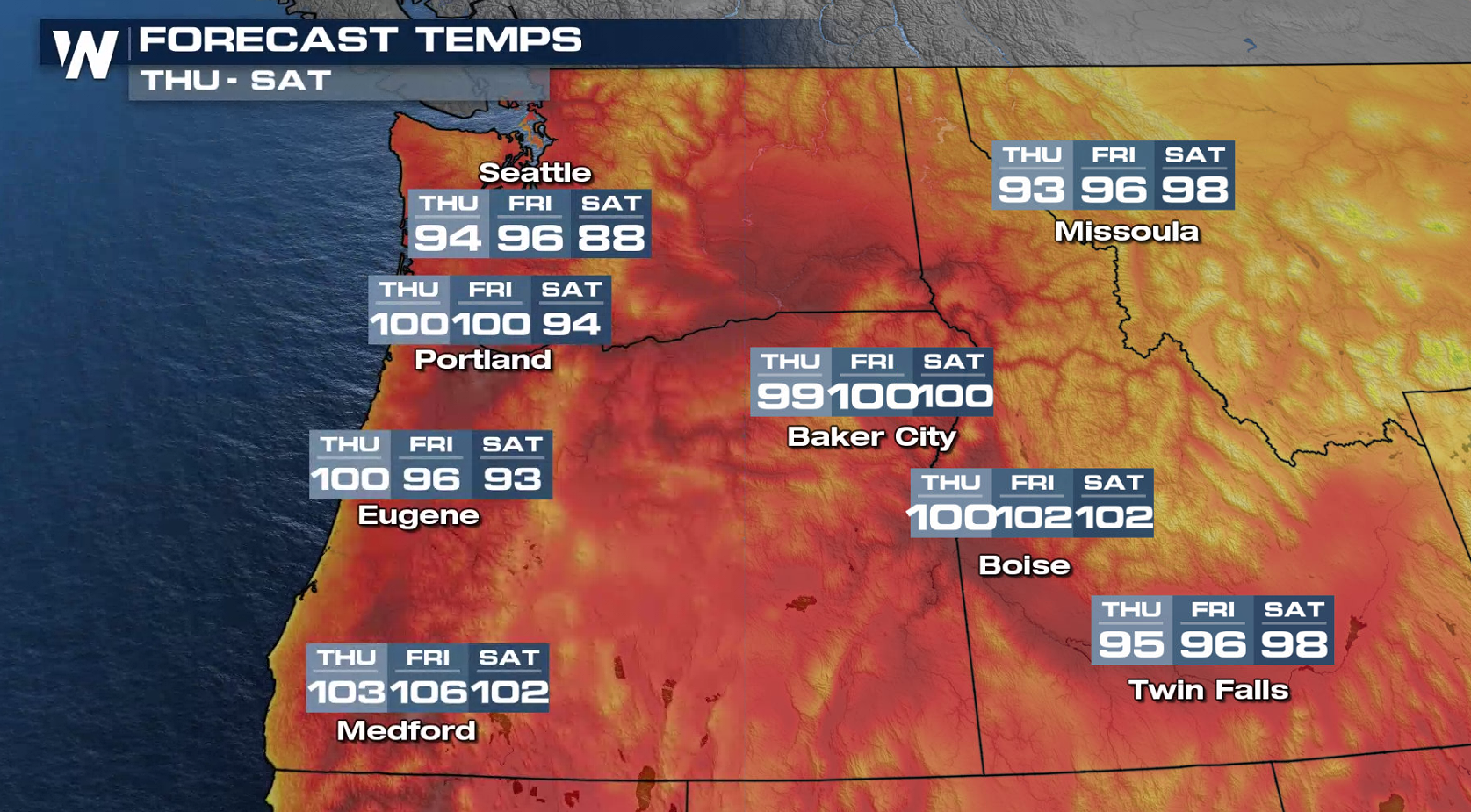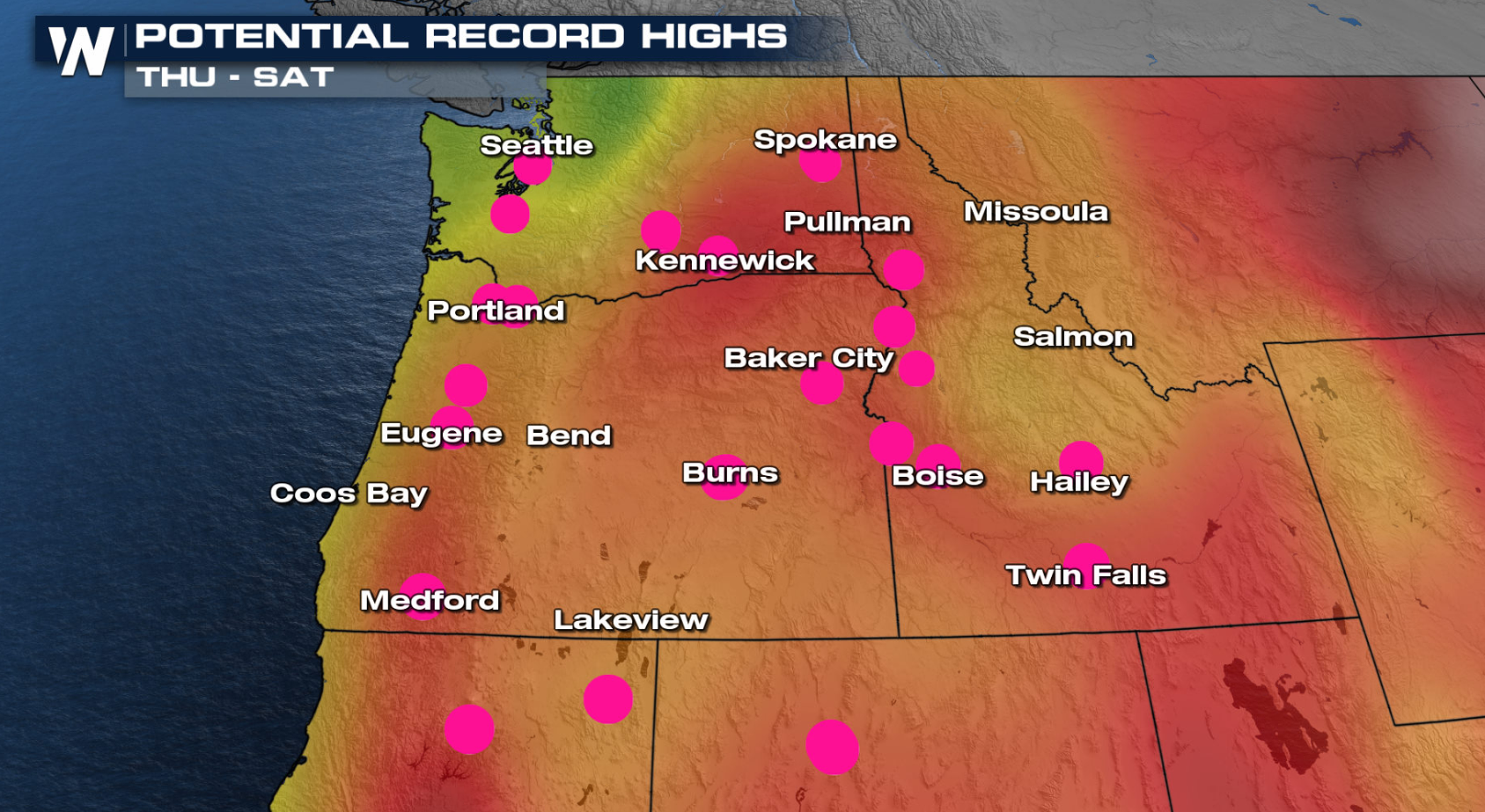 Several record highs will likely be tied or broken in Washington, Oregon, Idaho, Nevada and California.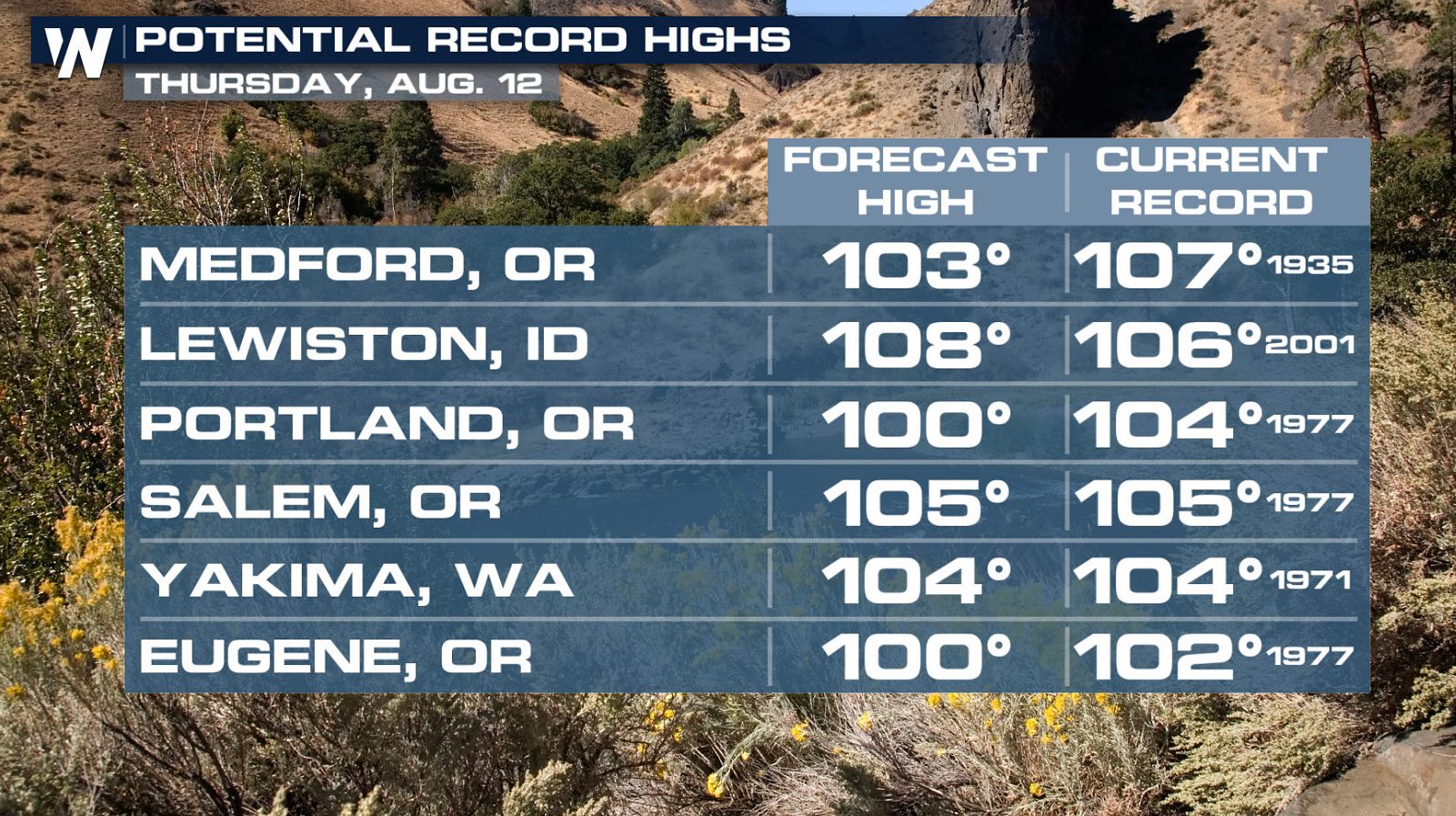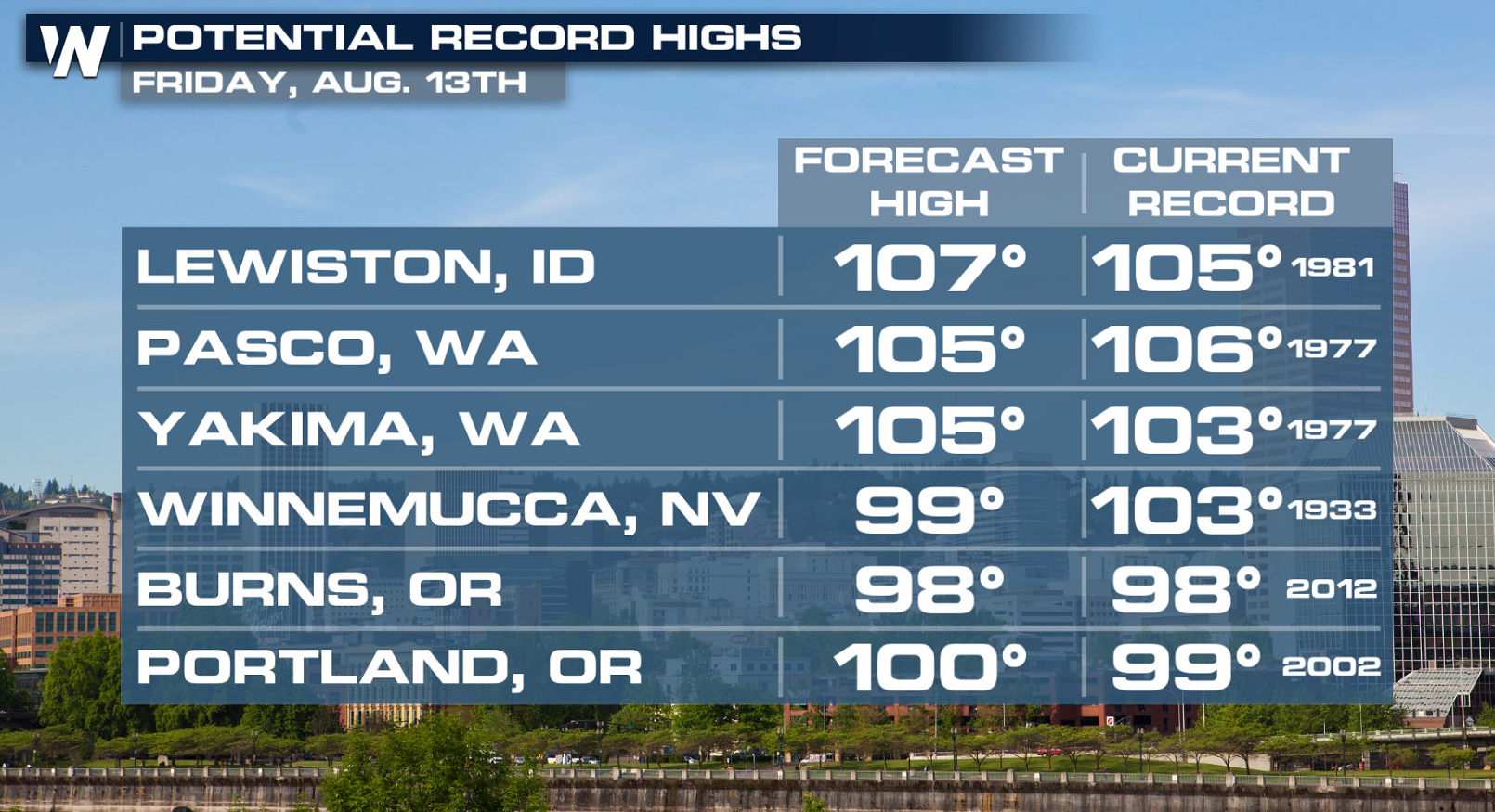 Be sure to practice heat safety this week. Check on elderly or ill neighbors, never leave children or pets unattended in a vehicle, avoid strenuous work during the heat of the day, take frequent breaks and stay hydrated!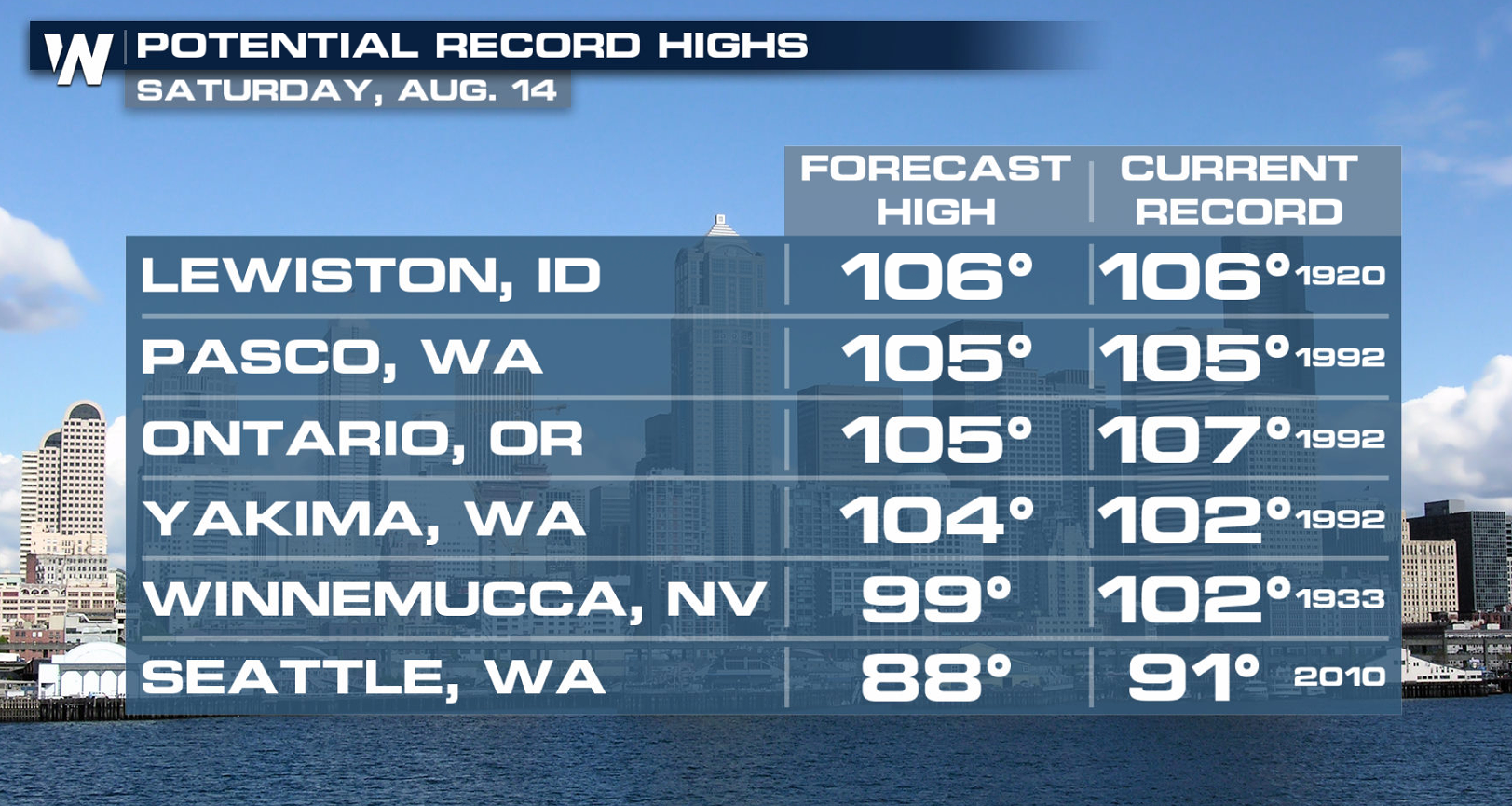 For most areas, the heat will peak by this weekend, with some relief being felt by the beginning of next week.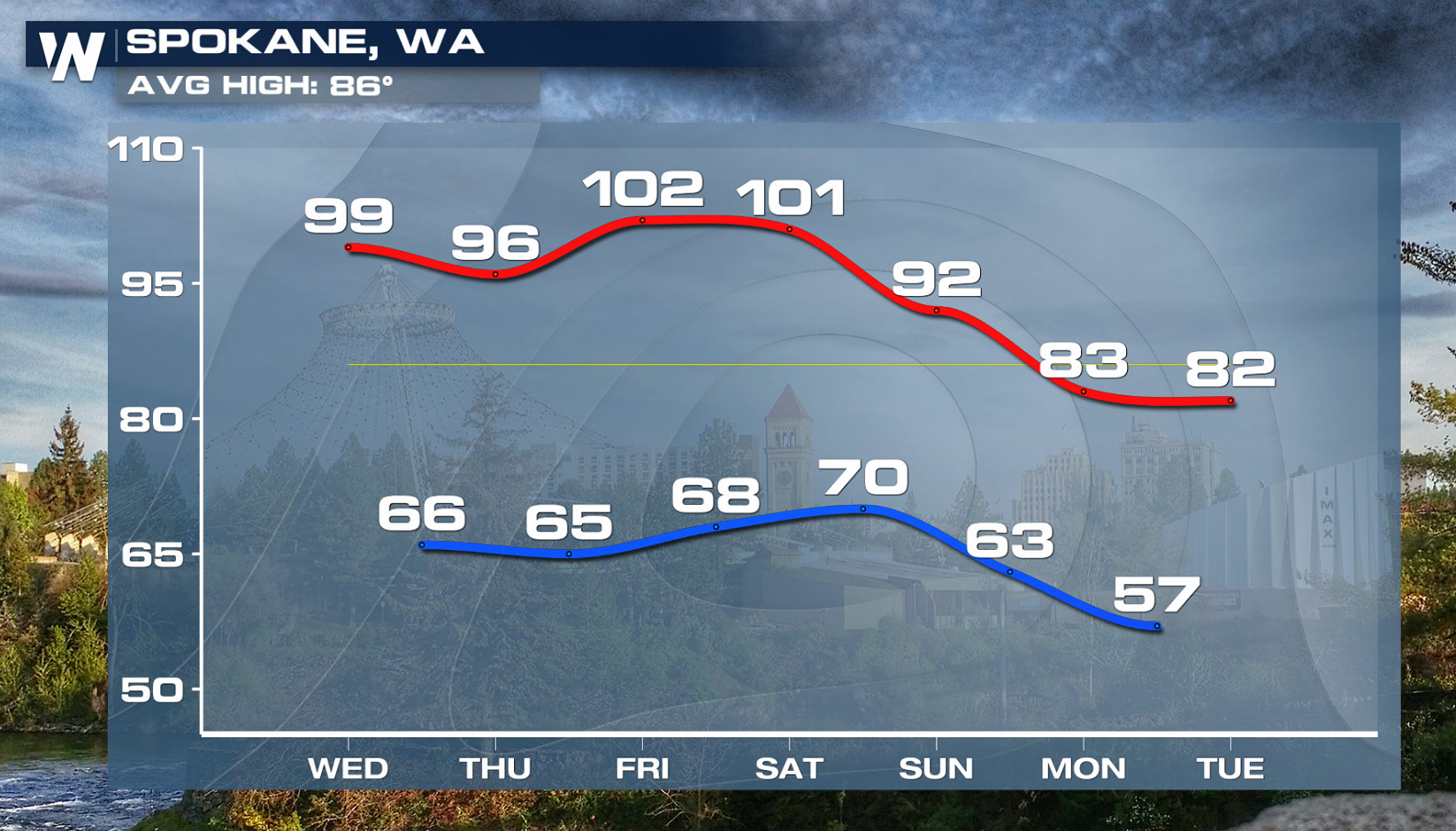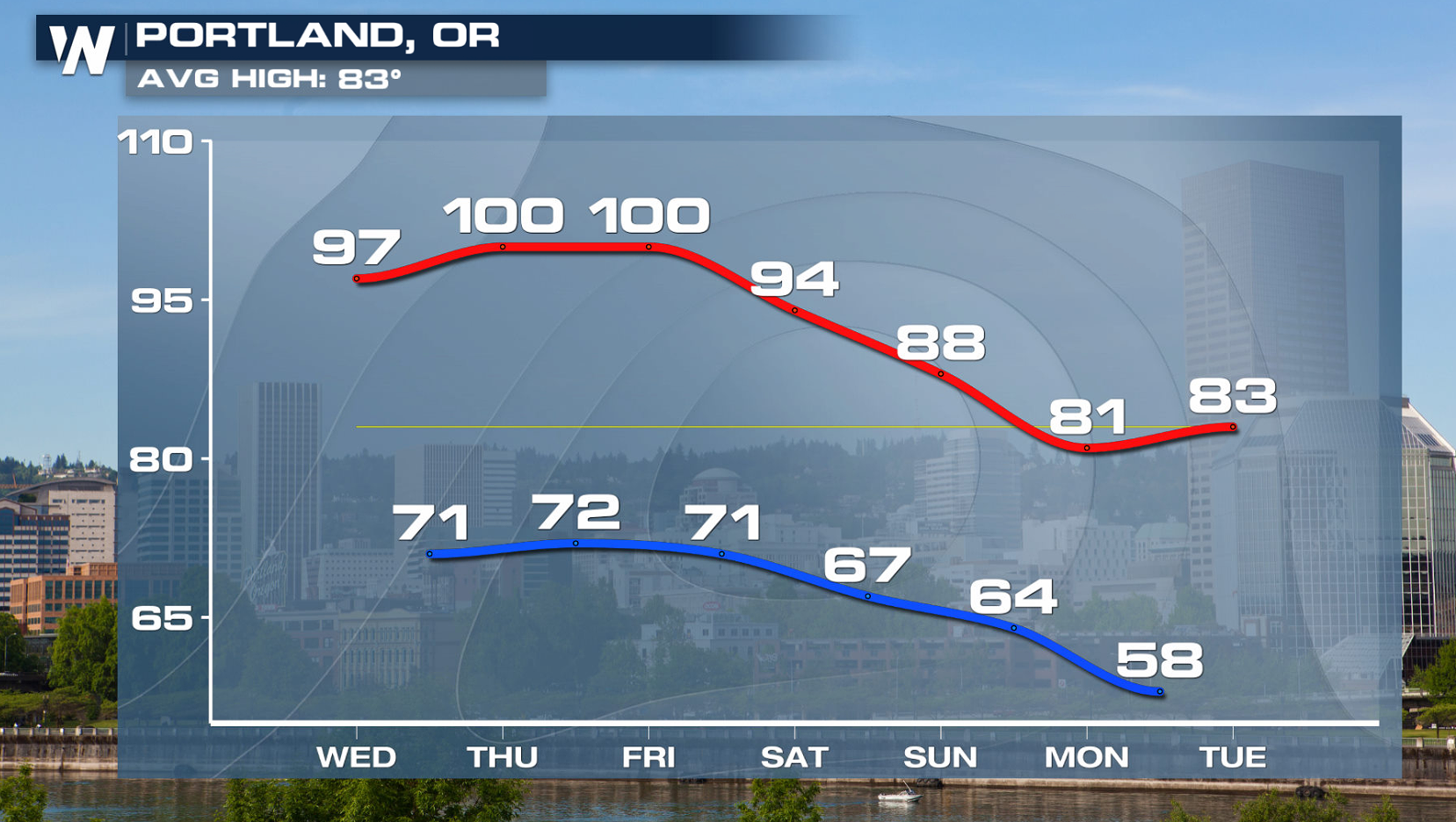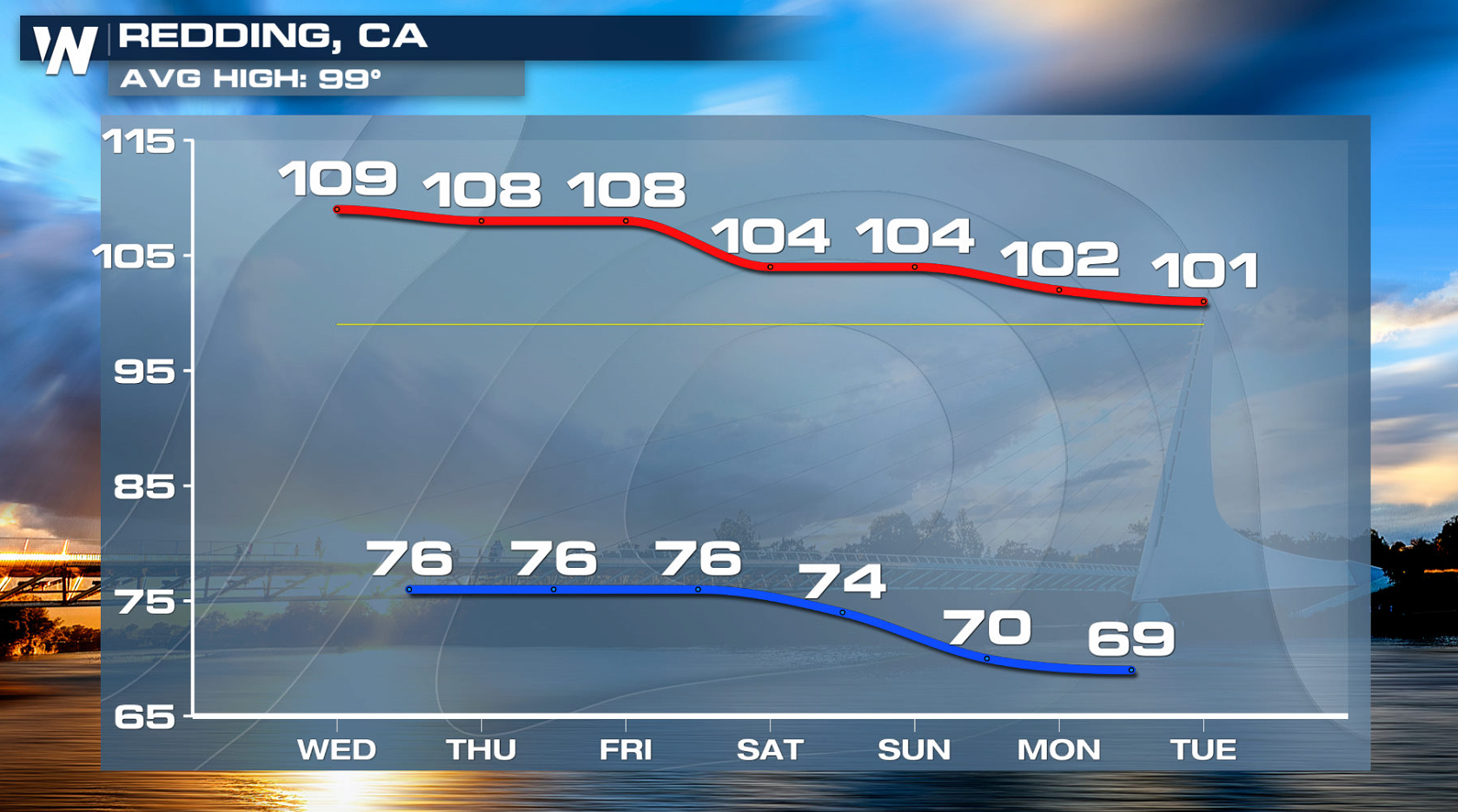 For more on your western regional forecast, join us on WeatherNation at :50 past the hour!