A new wildfire in Southern California near Irvine in Orange County has spread causing tens of thousands of evacuations. With Santa Ana winds picking up in the forecast, fire conditions will be extremely dangerous tonight into Tuesday.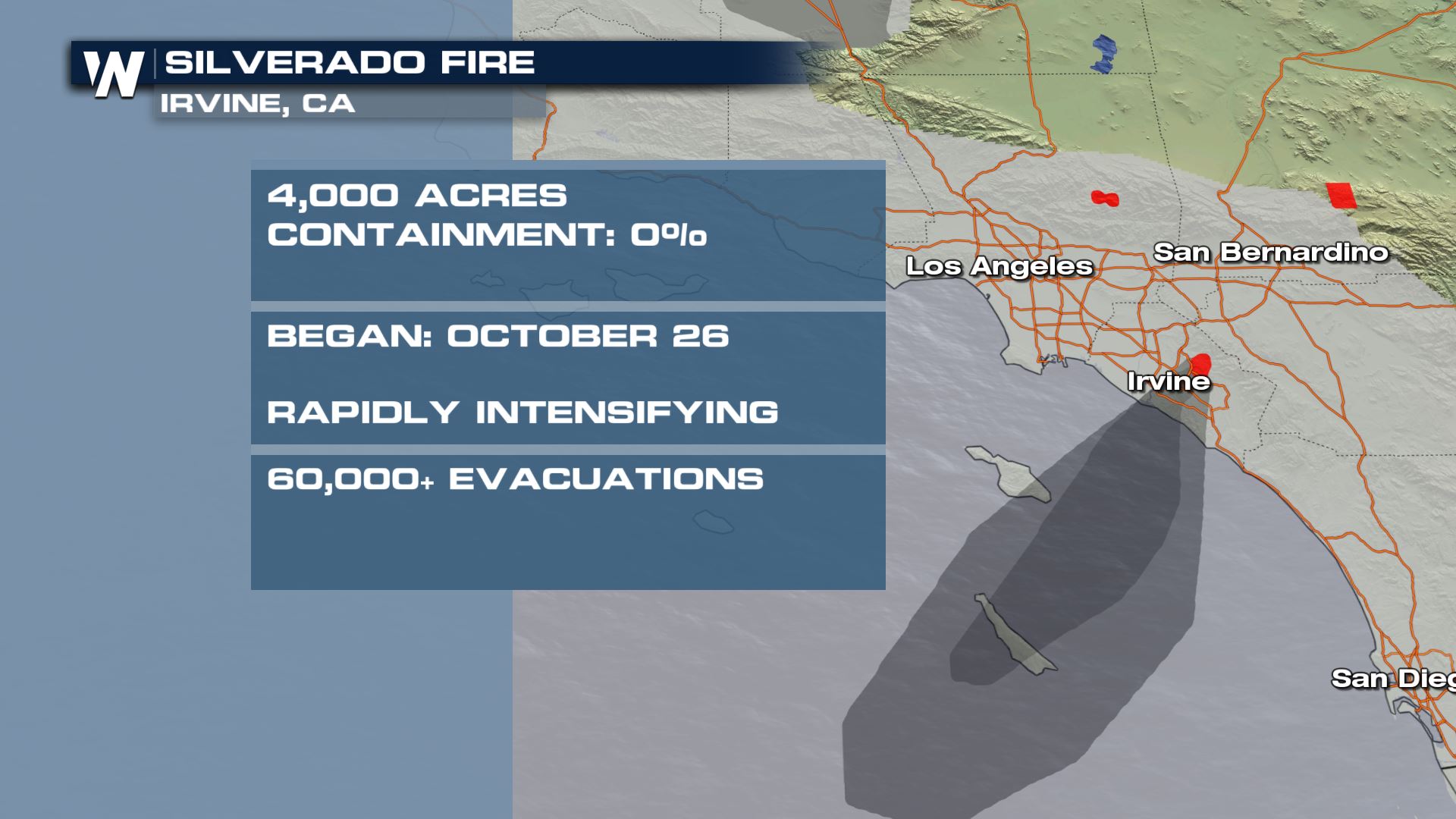 [embed]https://twitter.com/WeatherNation/status/1320795210109063169[/embed] Extremely critical fire weather is expected for portions of southern California, just outside of Los Angeles for today, Monday, October 26th.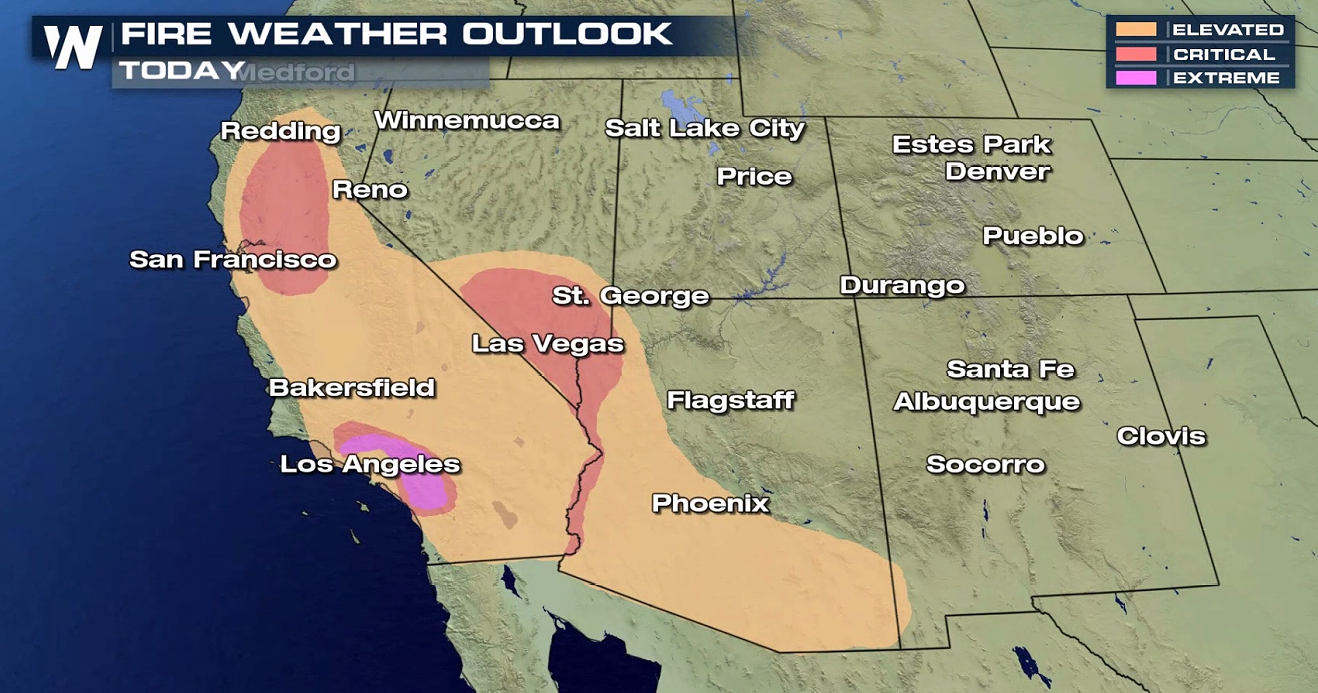 About 4 million people are within this hot shade of pink, known as the extreme risk when it comes to wildfire potential. In all, between the red (critical) and pink (extreme) there are about 11 million in the Southwest within this dangerous area. Santa Ana winds are fueling the extreme fire danger.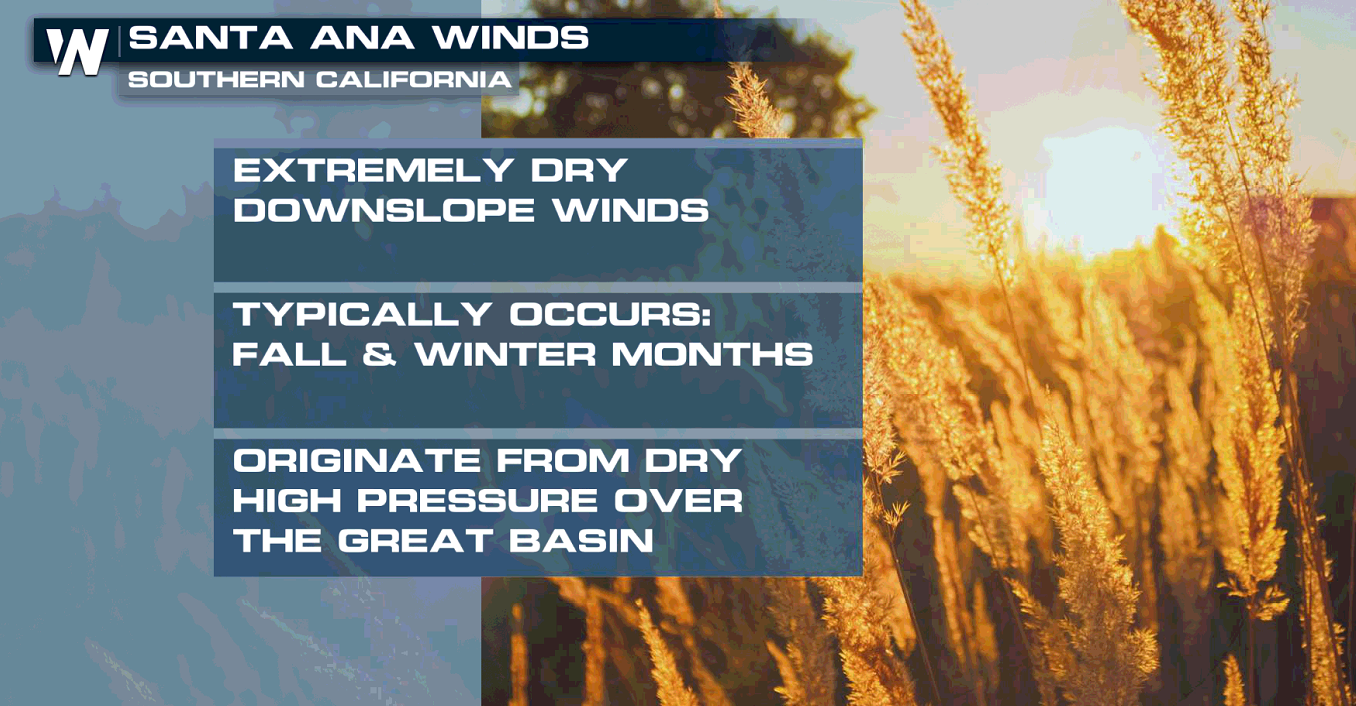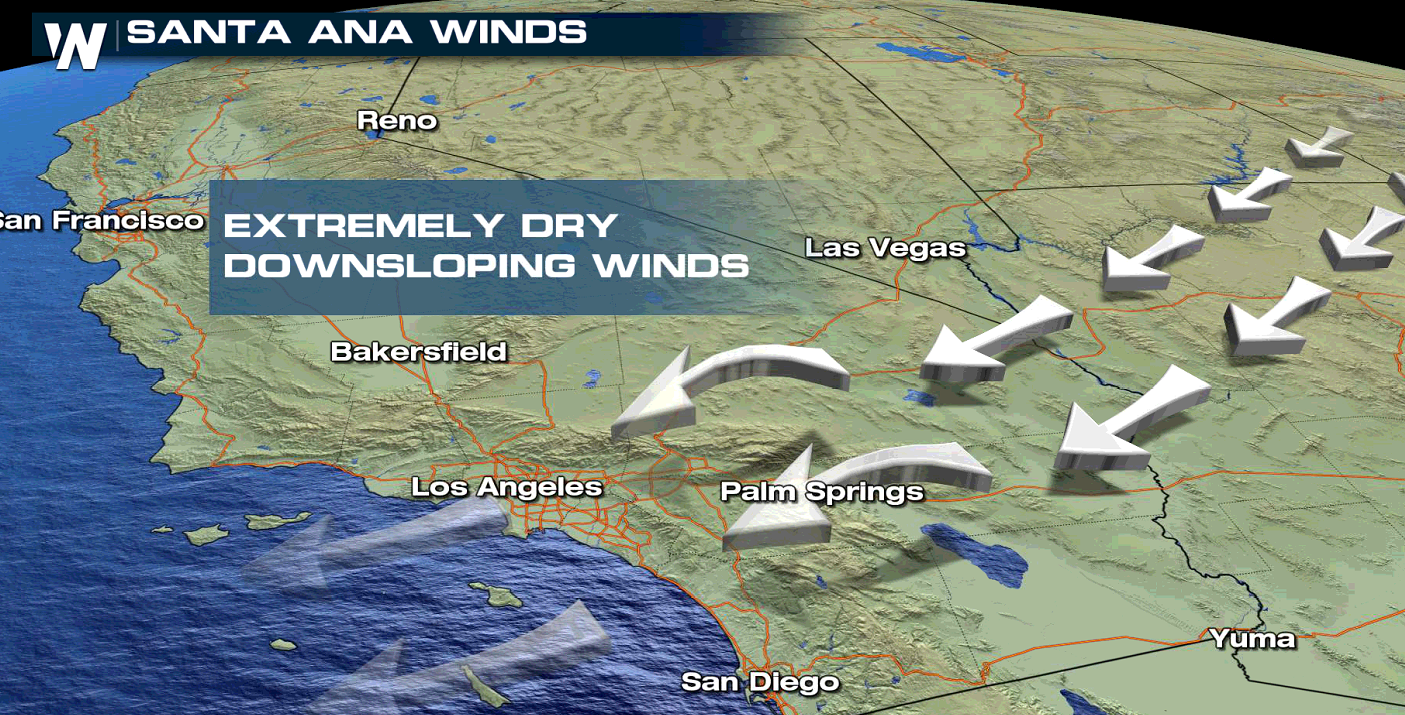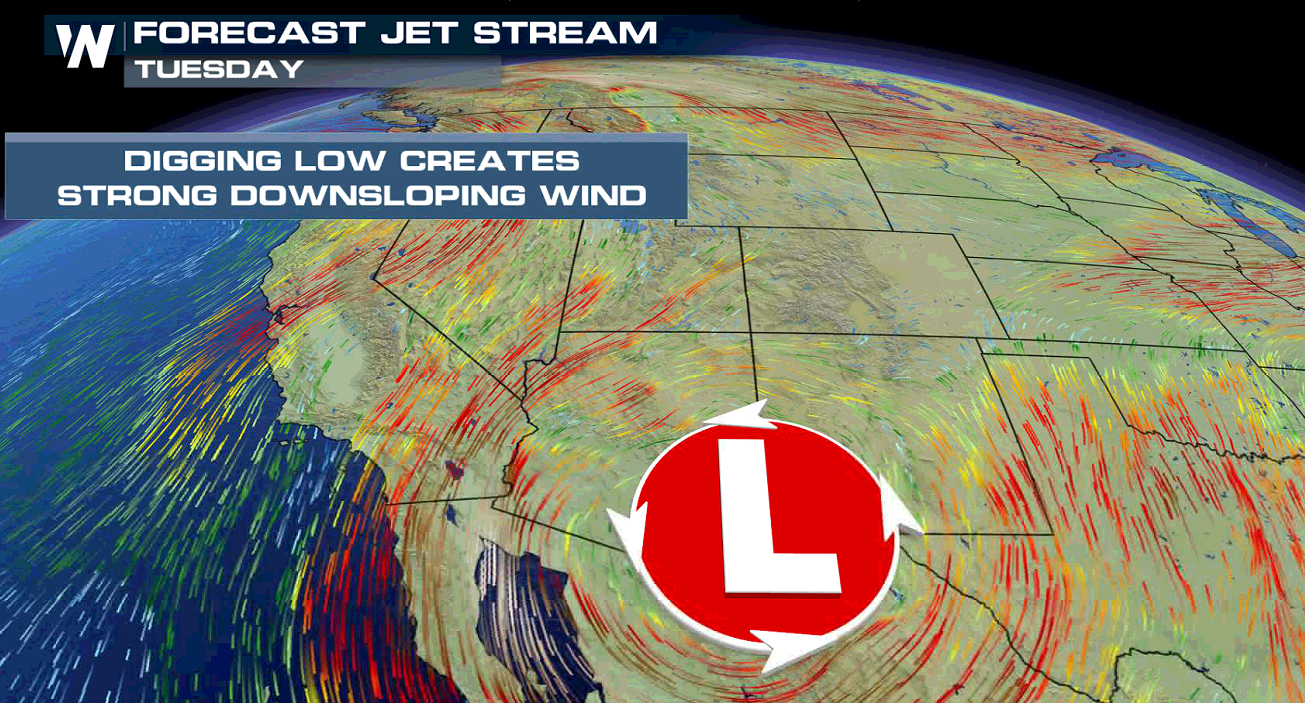 Some areas may experience 50 + mph wind gusts over the next few days. There are record-dry fuels in place, meaning the vegetation is crisp and susceptible to burning. There will be a dangerous wildfire-spread potential through today (Monday).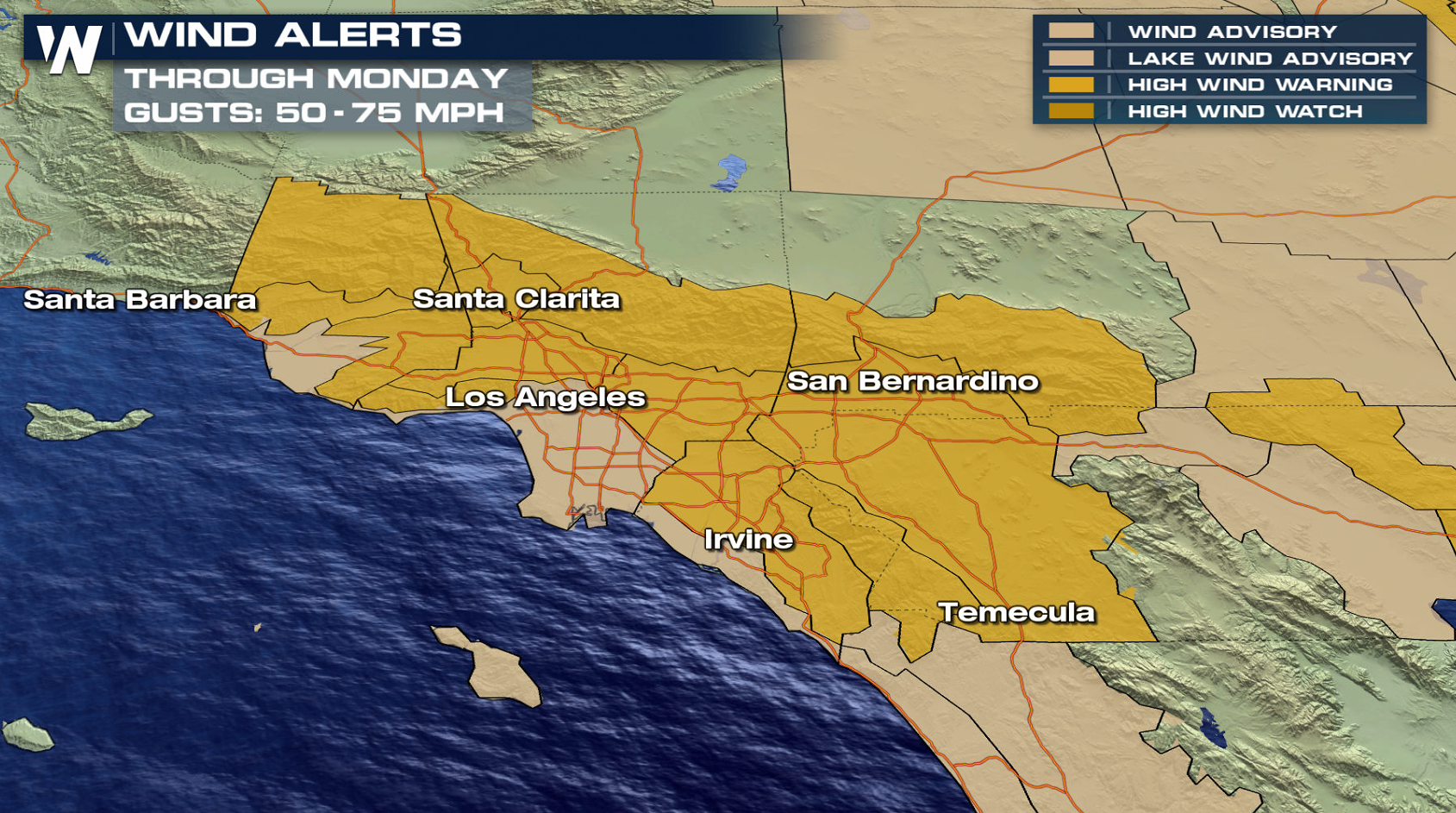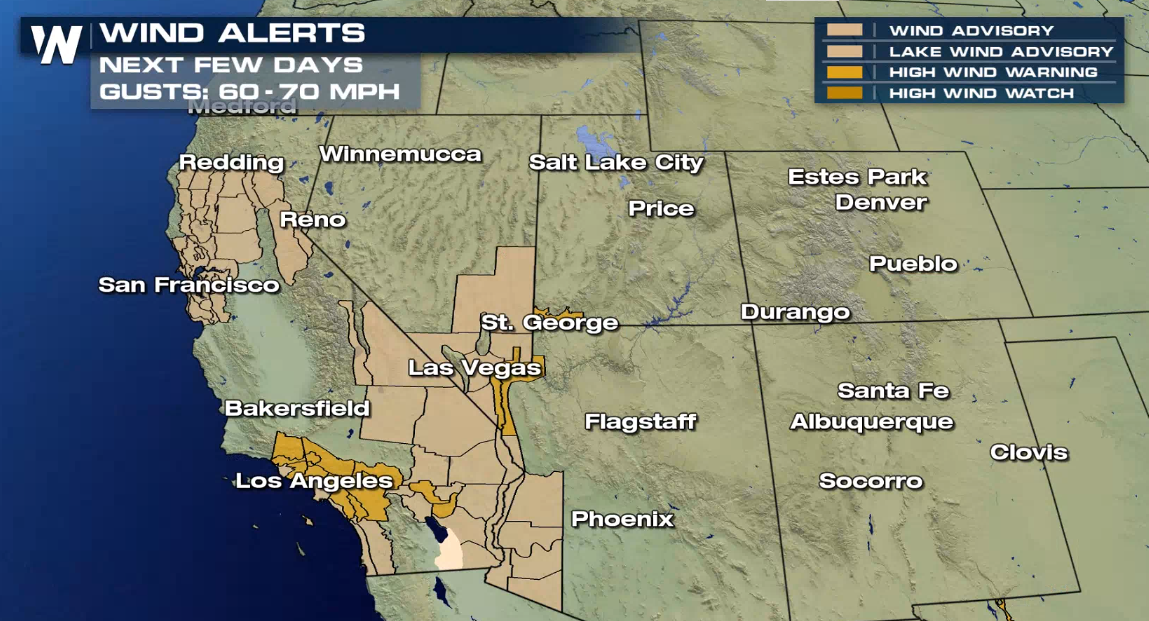 Wind alerts are in effect for numerous parts of California, including the northern Bay area and Sacramento Valley, as well as the Inland Empire and southern California coastline.  With the incoming wind, there may be purposeful power shut-offs to eliminate any downed power lines and additional fire sparks.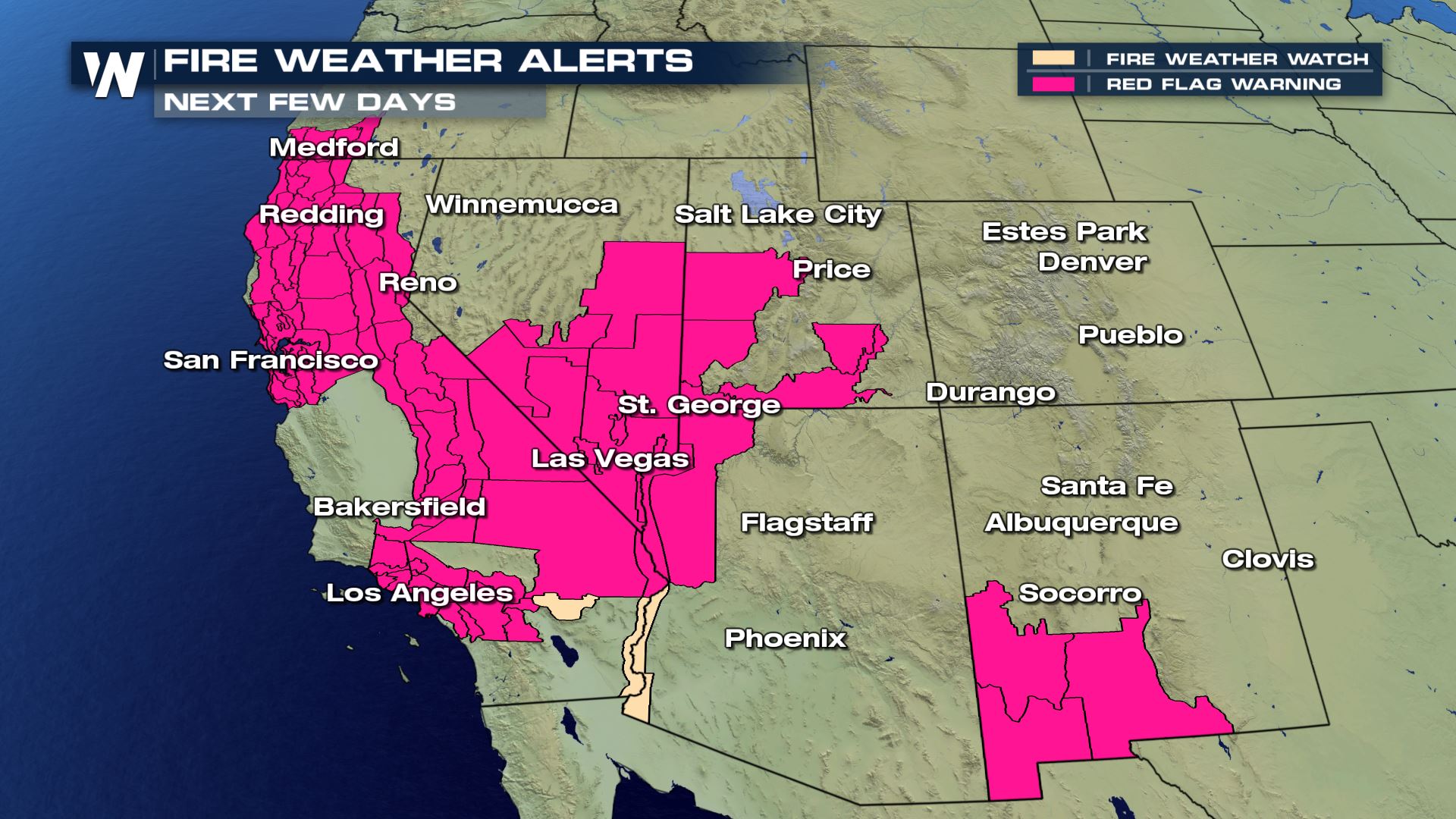 Fire weather alerts remain in place to start this week. A Red Flag Warning, shown in pink above, means you need to take action. Be extremely careful with open flames. Get set and be aware. Stay aware of the latest wildfire news in your area, as well as any alerts from the National Weather Service or local government. Do not light campfires, bonfires, candles, or anything that could start a fire. If you smoke, be sure to extinguish your cigarette or cigar before disposal. Fill up your vehicle in case you need to evacuate.
A critical fire danger will continue for Tuesday in several areas of California. Stay with WeatherNation for the very latest.