Bursts of snow and wind can be expected across the Rocky Mountains of the western United States today and through tonight, reducing visibility and causing a quick accumulation on the roads.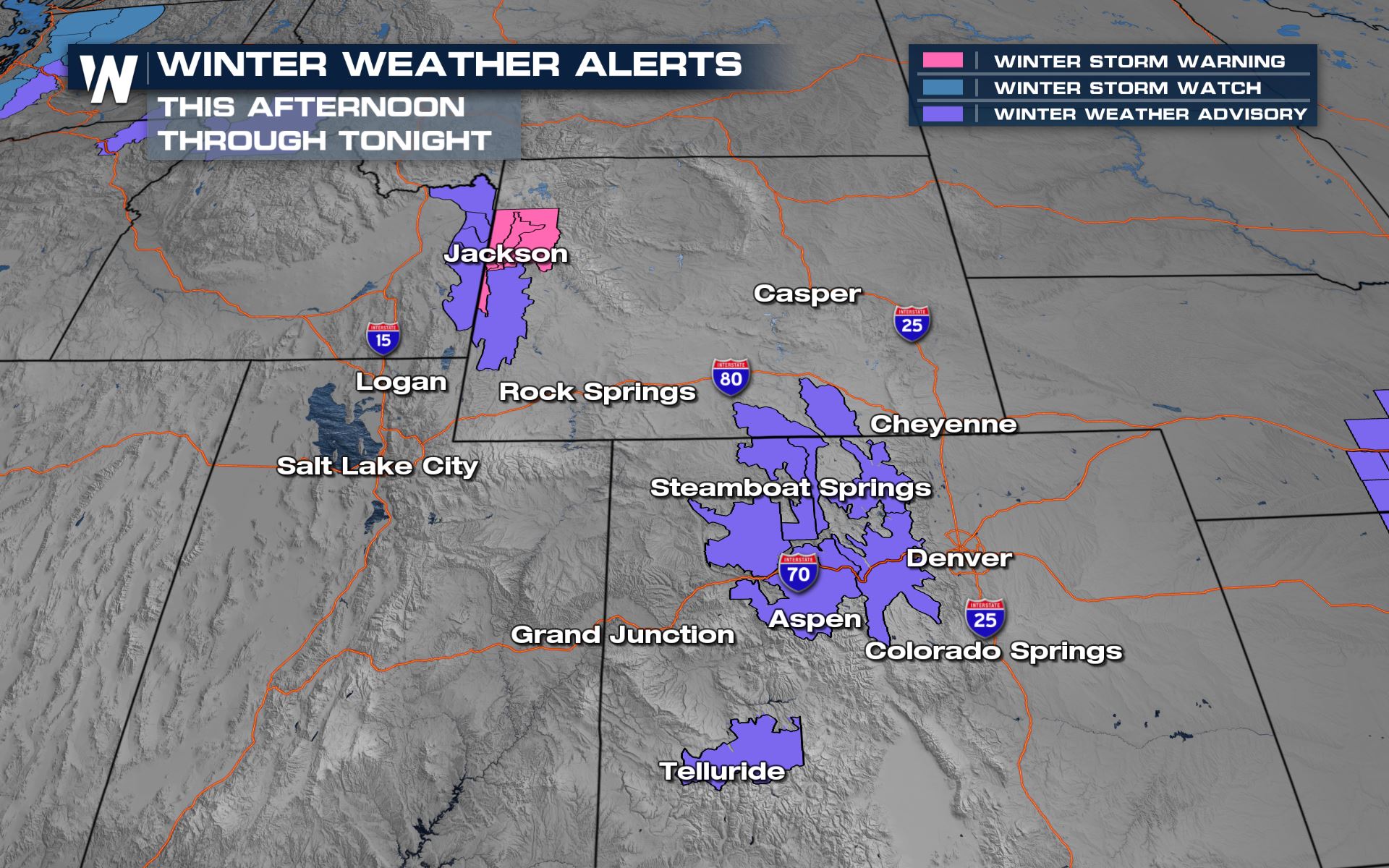 Winter weather alerts are in effect across numerous states in the Rockies. These stretch from the western slope of Colorado to Wyoming's Tetons and Absaroka Range. These alerts are in effect now and they last through this evening and into tonight for bursts of snow and a quick 4-8" for the mountains and 1-4" for the valleys/foothills. A cold front will quickly cross the Rockies through tonight bringing the potential for snow squalls and even thundersnow across Utah, Wyoming, and Colorado!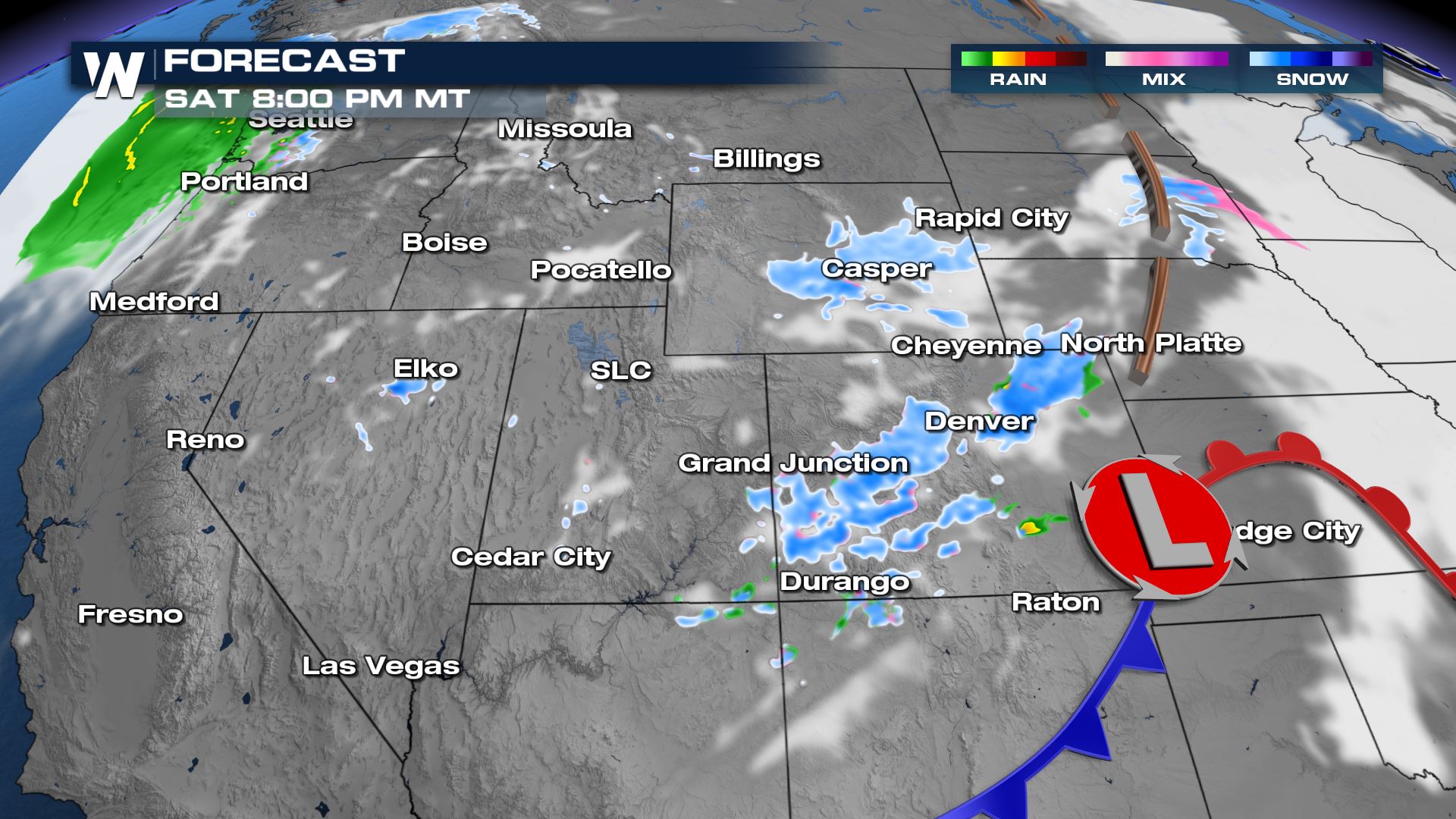 The low pressure center [L] and cold front [blue line] will quickly press east tonight and bring the accumulating snow across the Plains for Sunday.
Related Story: Snow Chances Return to the Midwest This Weekend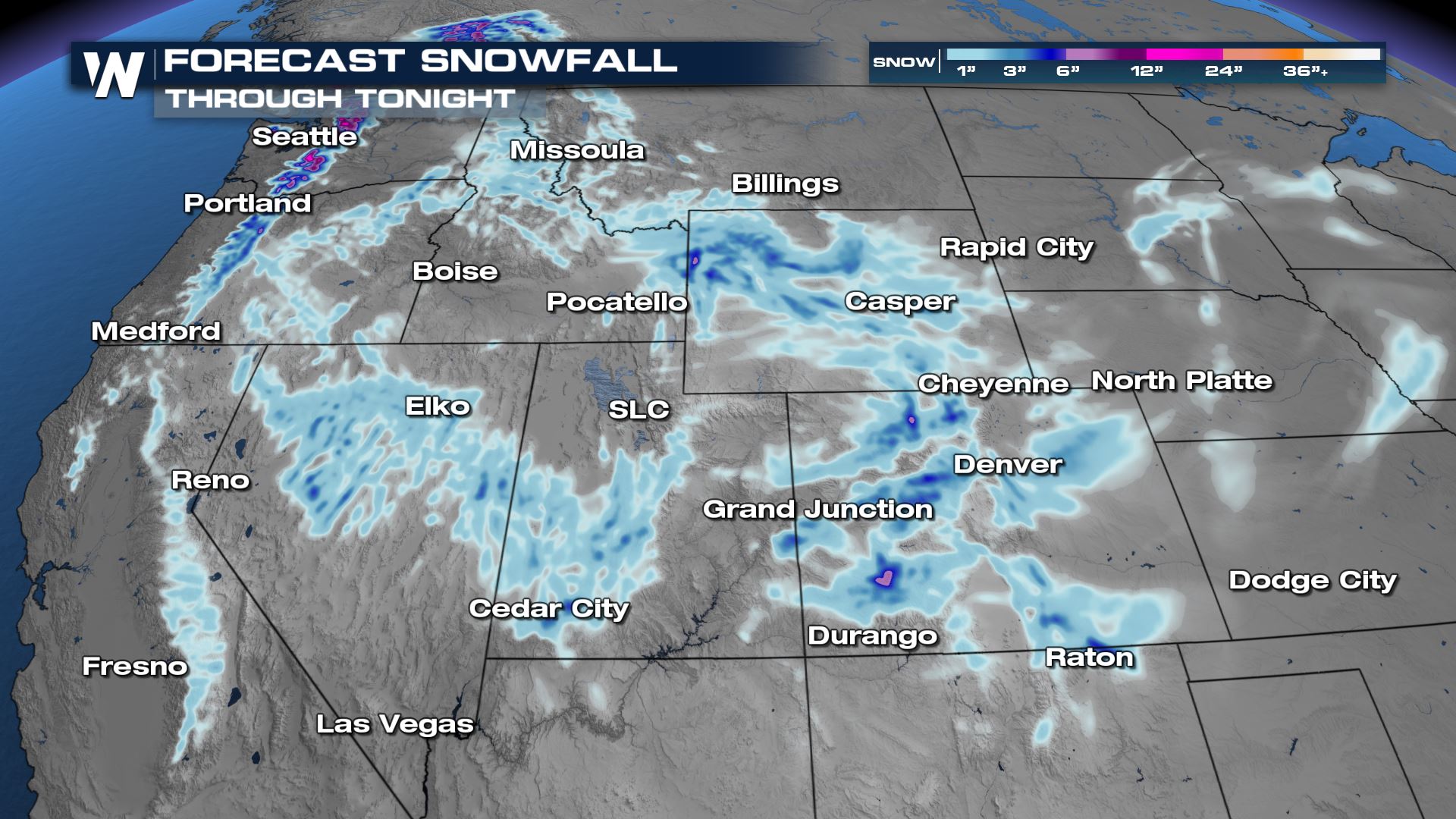 In all, snowfall accumulation will be highest on the west-northwest facing slopes of the Rockies with 4-8" and the lower elevations could see a coating to up to 4" in the hillier terrain.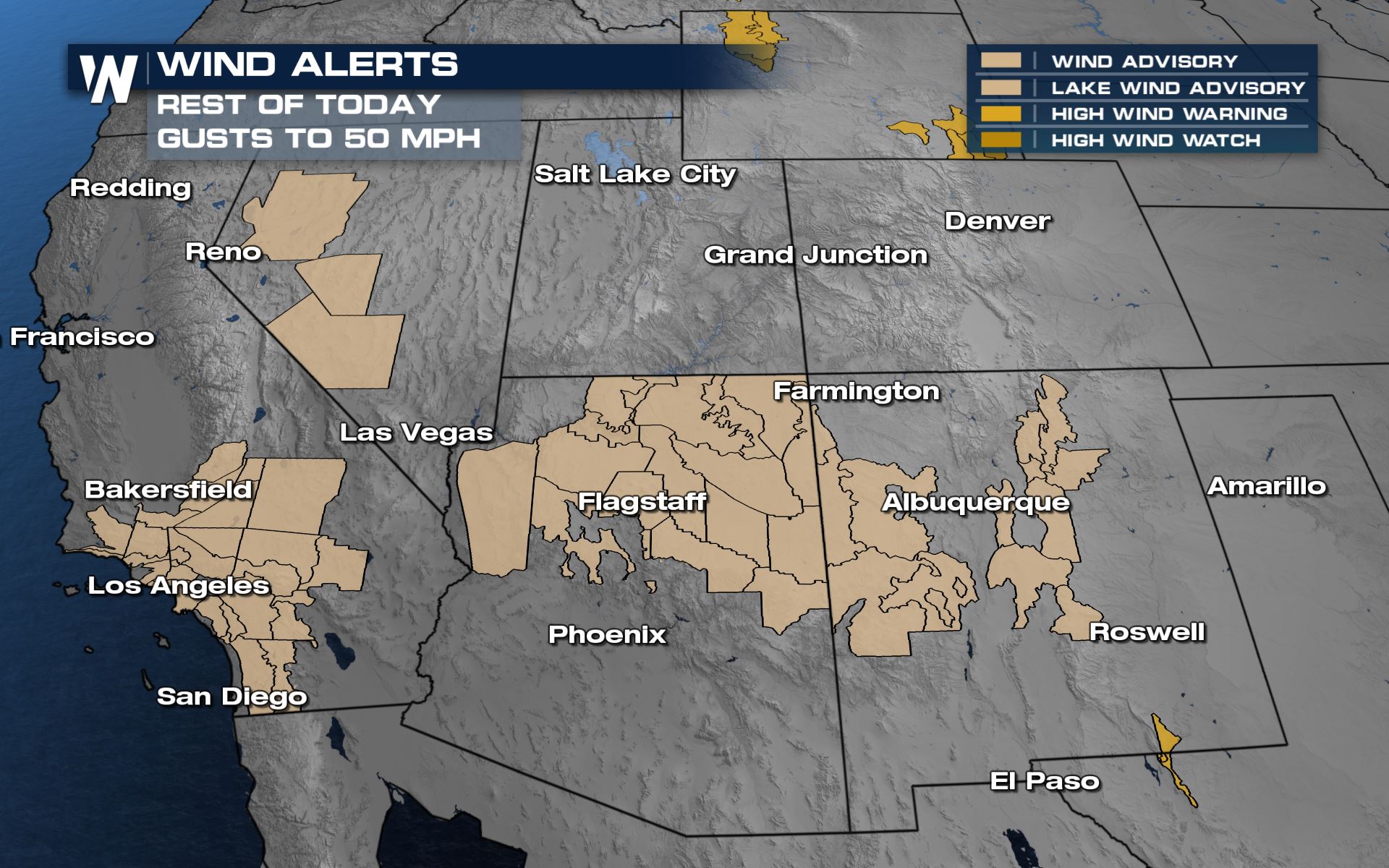 Meanwhile the wind will be gusty at times as this cold front moves through. A wind advisory [beige] is in effect through the remainder of today for gusts up to 50 mph.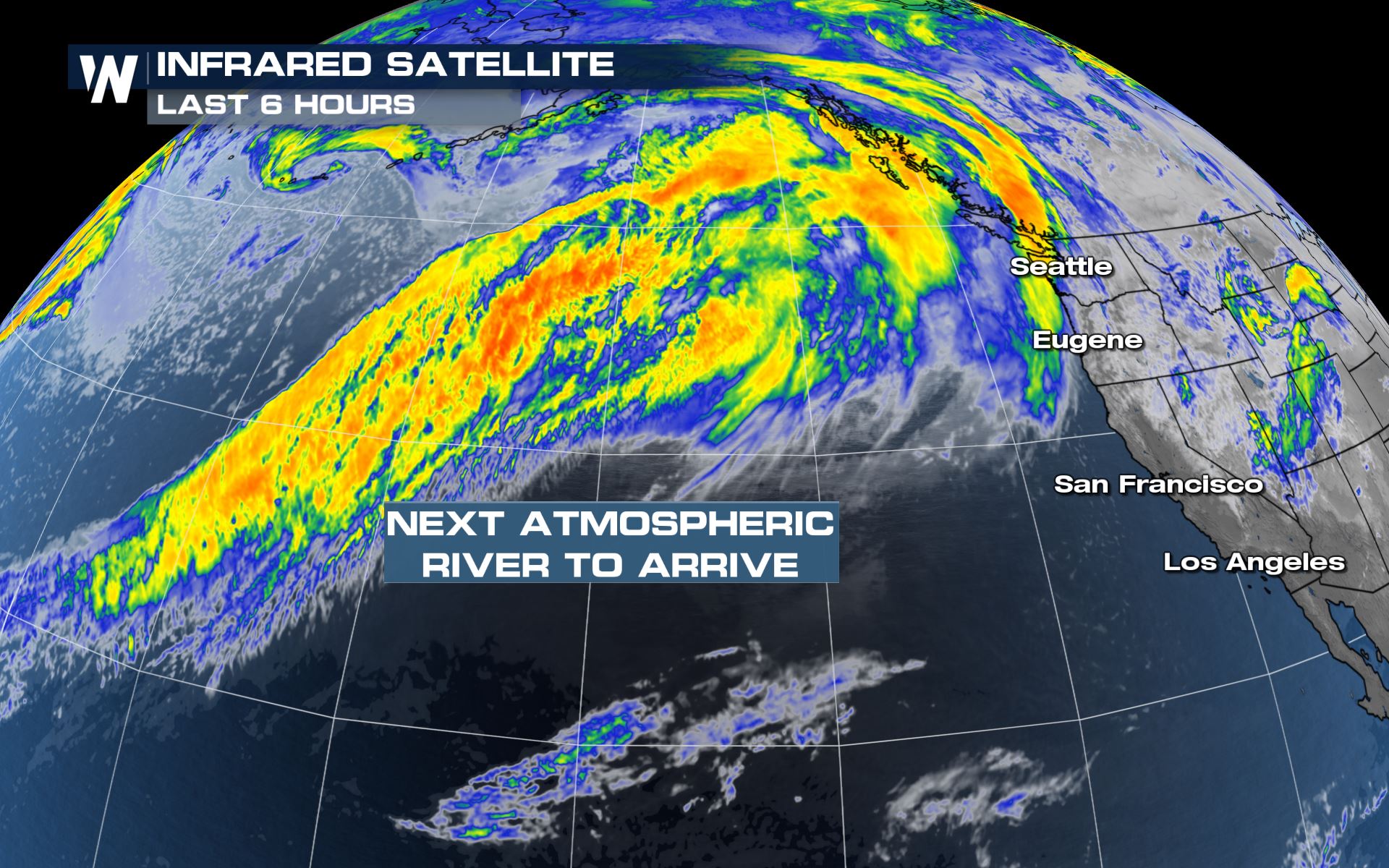 After this cold front, the Northwest U.S. remains quite active with more rounds of heavy rain and snow.
You can read more about that part of the story by clicking/tapping here.