This Father's Day weekend will feature much different weather across the lower 48, depending on where you plan to celebrate Dad. While some areas bake in extreme heat, others will get soaking rainfall and the possibility of flooding. The weather will be very unsettled across most of the Gulf Coast with tropical downpours, very heavy at times, coming down across the Gulf Coast. The heaviest rain will be across coastal Texas and Louisiana, where minor flooding is possible. Scattered rain and thunderstorms are expected across the Four Corners and High Plains as leftover moisture from hurricane Bud moves through the region. Heavy rain and severe thunderstorms continue across the Upper Midwest to northern Great Lakes. Flooding is also possible there. Here's a snapshot of midday Sunday, June 17 (Father's Day).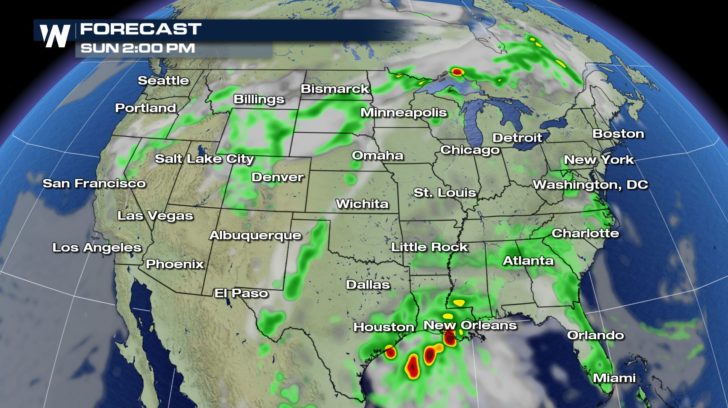 Severe weather is possible across part of the Upper Midwest with a 'slight' risk of storms expected. This means a few storms could produce hail and/or very strong winds gusts capable of producing damage. Be sure to stay weather aware.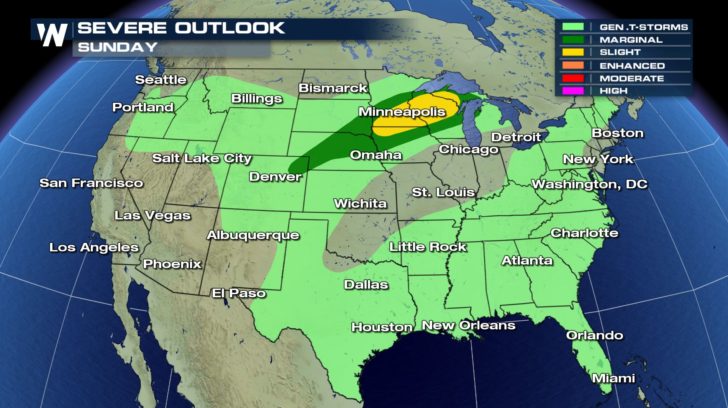 Meanwhile, a large dome of high pressure across the central and eastern U.S. will allow temperatures to soar across the northeast. Make sure to find some way to cool off with dad on Sunday across the central and eastern U.S.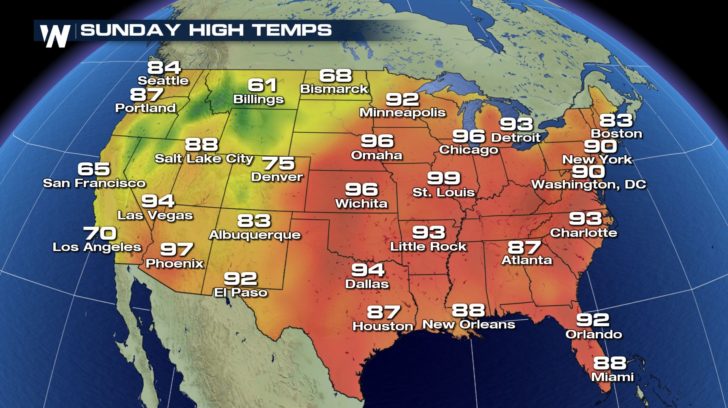 Some record high temperatures may be set in cities like Cleveland, OH, Chicago, Madison, WI, Milwaukee, and Des Moines, IA as temperatures soar into the mid and upper 90s.