Tropical Storm Fay has come and gone, officially becoming a post-tropical cyclone on Saturday morning. Fay was the sixth named storm of the Atlantic hurricane season and made landfall along the New Jersey coastline Friday afternoon. Fay is now quickly moving to the north, away from the United States. No additional weather impacts are expected in the U.S. from Fay's remnants.
Fay brought plenty of heavy rain to the region, particularly along the coast where some rain totals approached seven inches.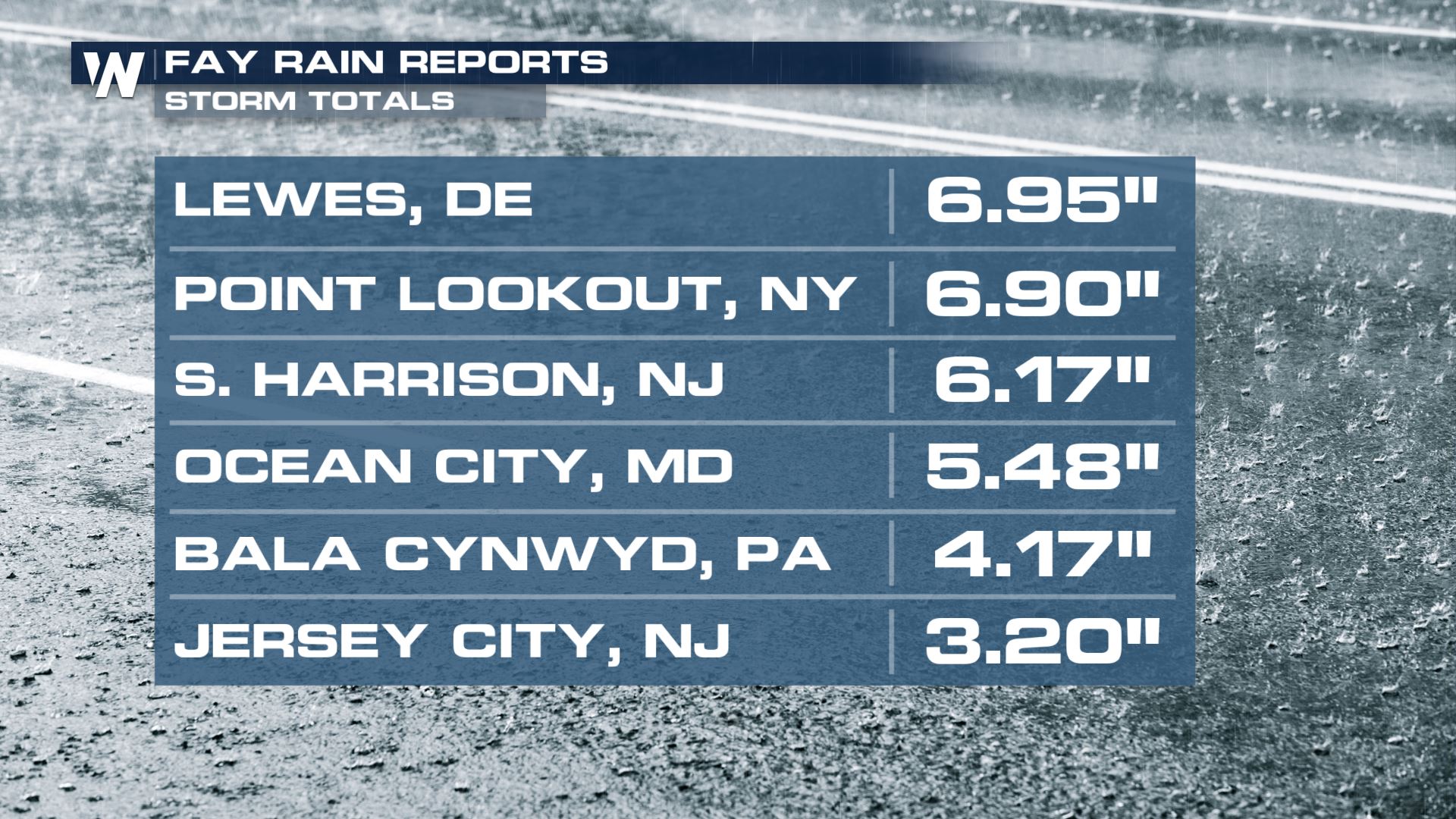 In addition to flooding, Fay and its associated storms caused wind damage in the region. The dots in the graphic below represent reports of either flooding or strong winds.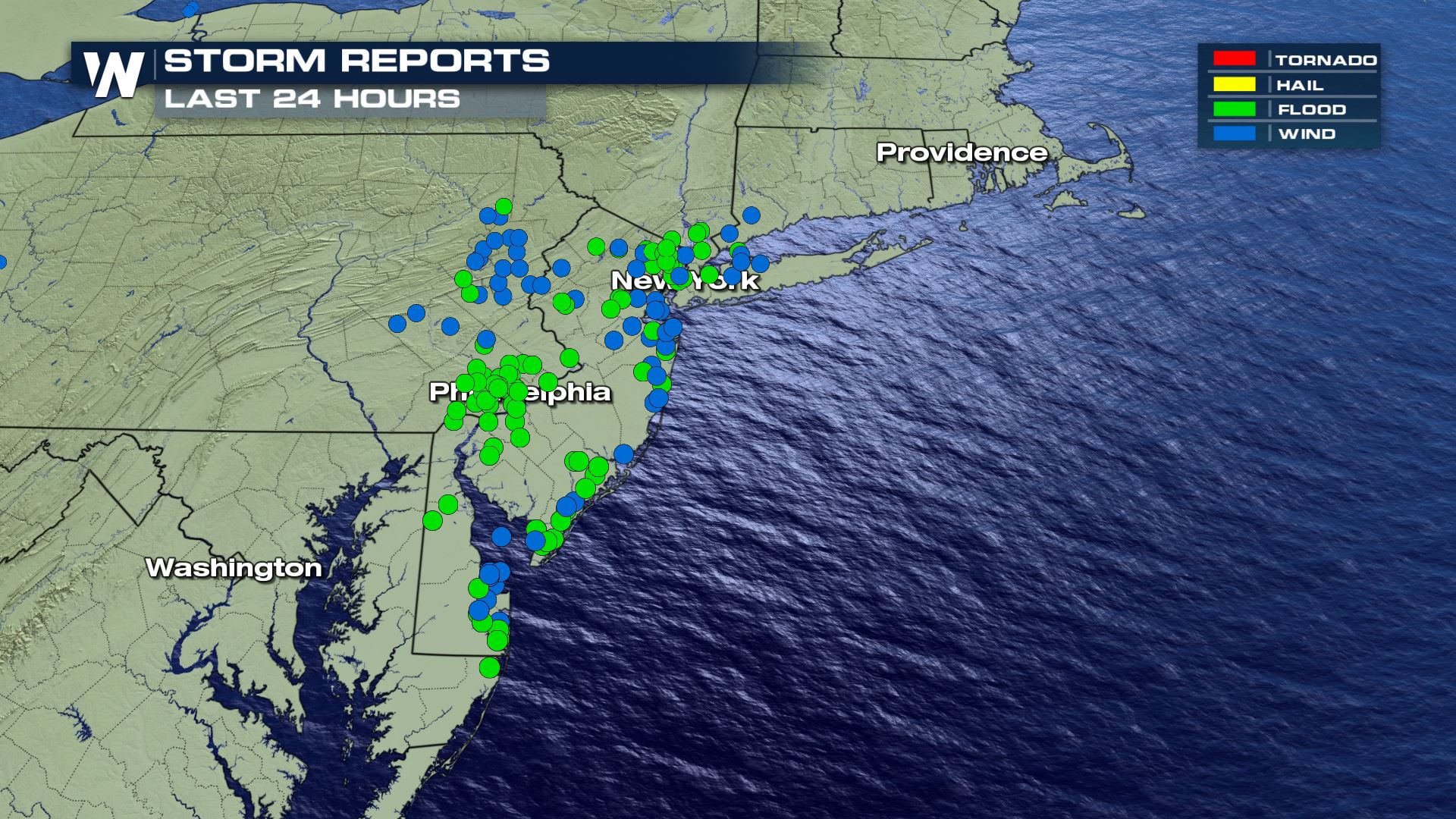 Related Story: CSU Releases Updated Atlantic Season Outlook
This was the earliest "F" named storm on record. The previous earliest date for the sixth named storm was Franklin on July 21, 2005. The average date of the F named storm is September 8. In fact Fay formed as the sixth named storm of the season on Thursday, July 9. Interestingly, that date is the climatological average for the *first* named storm in the Atlantic basin! The Atlantic Hurricane Season is already off to a record-setting fast pace in terms of named storms this year. Continue to stay with WeatherNation as we follow the tropics for you and provide more detail.