[Cold temperatures lead to freezing rain and a major pile up on I-35 in Fort Worth, Texas February 11th that involved 133 vehicles and multiple fatalities and injuries.]
[Written by NOAA and NOAA NCEI]  Since January, conditions across the U.S. have been running warmer and wetter than normal. The nation also recorded its first billion-dollar weather and climate disaster of 2021 — the deadly deep freeze that enveloped much of the central U.S. in February — and two tornado outbreaks in late March.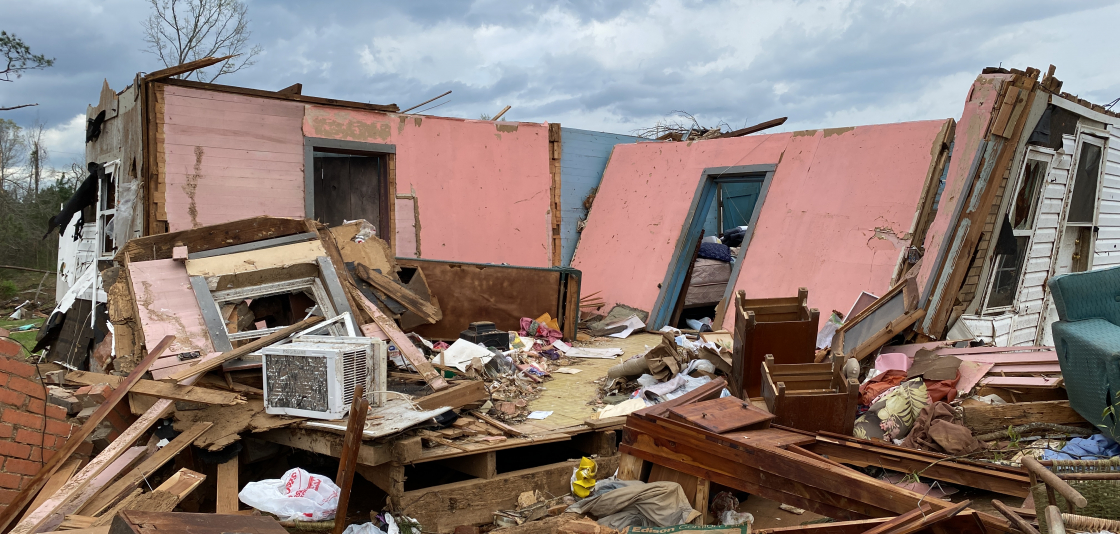 [A photo of massive damage to a home and yard taken during a NOAA National Weather Service post-storm survey in Alabama after tornadoes ripped through the region on March 25, 2021. (NWS Birmingham, Alabama)]
Most notable, the first billion-dollar disaster of 2021 had a devastating death toll: At least 125 people died as a direct or indirect result of a mid-February blanket of arctic weather that dropped temperatures to historic lows across the central United States. Texas experienced the majority of the property and infrastructure losses that were incurred by more than a dozen states. The preliminary total damage estimate for this extreme event — in excess of $10 billion — makes it the most costly winter weather disaster on record for the U.S., surpassing the so-called "Storm of the Century" that struck the Gulf Coast all the way up to Maine in 1993.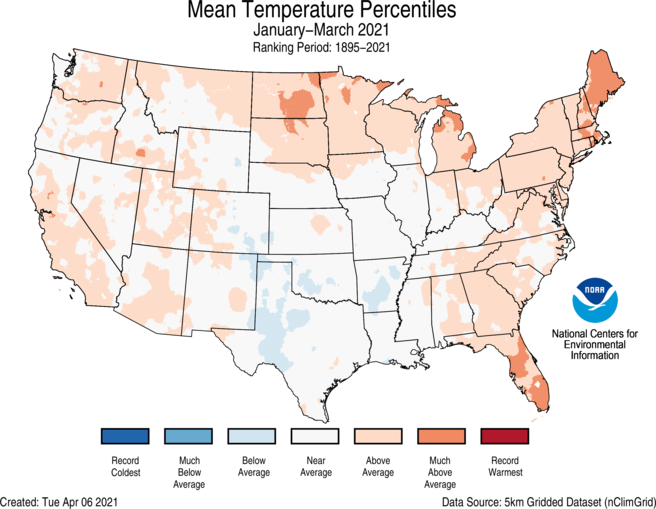 The average U.S. temperature for the year to date (January through March) was 36.9 degrees F (1.8 degrees above average), which ranked in the warmest third of the record.
Above-average temperatures
 were present across the Northern Tier and Northeast as well as portions of the West and Southeast. Despite the broad extent of warmth seen during March across the Lower 48, temperatures over the first three months of the year were near average across a wide portion of the U.S. This was in large part due to the cold weather experienced during February. Below-average temperatures occurred across portions of the South.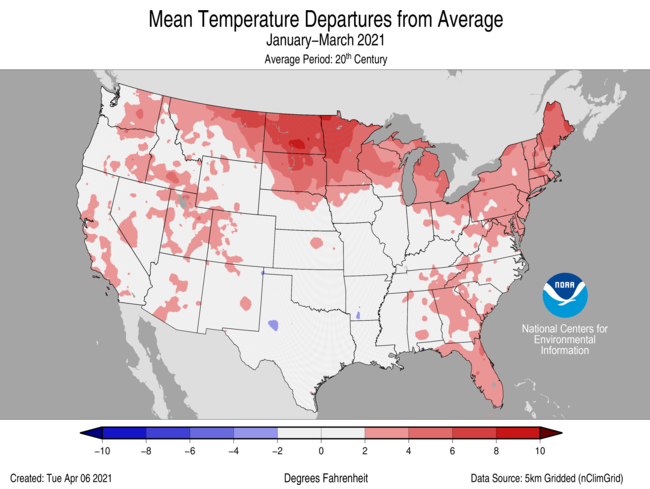 The 
Alaska January-March temperature
 was 6.3°F, 0.4°F above the long-term average, ranking in the middle third of the record for the state. 
Above-average temperatures
 occurred across Bristol Bay and the Aleutians during the first three months of 2021 with the remainder of the state experiencing near-average conditions.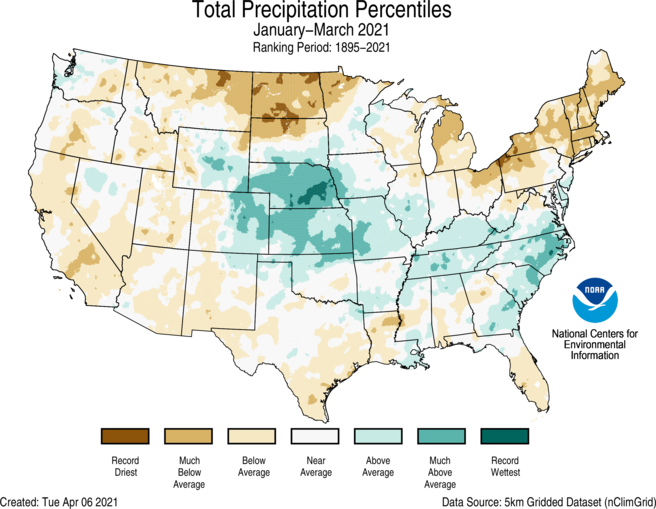 The contiguous U.S. also kicked off the year a little on the wet side, with a year-to-date average rainfall of 6.55 inches — 0.41 of an inch above average.
Above-average precipitation
 stretched from the central Plains to the East Coast during January-March. 
Nebraska
 ranked second wettest on record. Dry conditions were present across much of the West, northern Plains, Great Lakes, Northeast and parts of the South and Southeast. 
North Dakota
 ranked driest on record for this three-month period.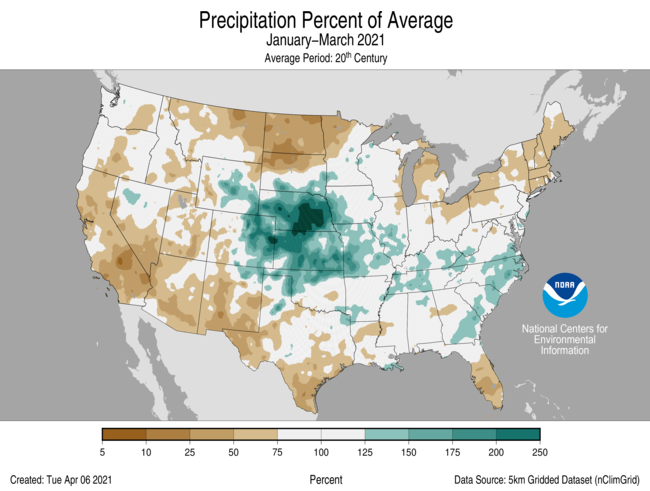 Edited for WeatherNation by Mace Michaels