Th eastern United States received an early dose of springlike temperatures Tuesday.  Highs were 15 to 30 degrees above normal for millions of Americans.  Dozens of new records were set during the late morning and early afternoon hours.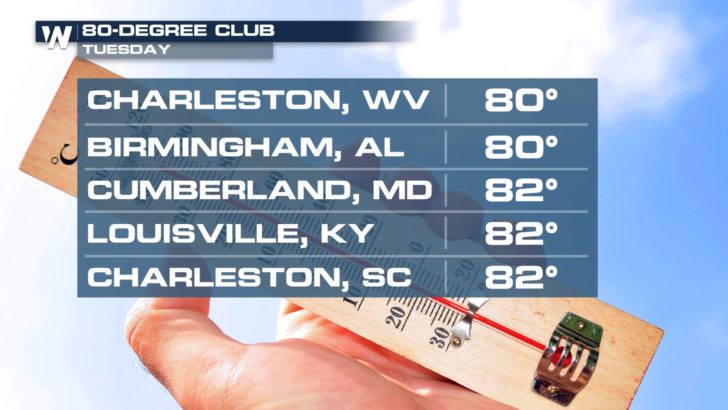 For a handful of cities in the Ohio Valley region, temperatures soared to their
all-time warmest
for the month of February!  The first city to reach record February warmth was Louisville, Kentucky.  At 2:09 pm EST, the mercury rose to 82 degrees.  Louisville's previous record was 81 degrees set on February 24, 2017 (just last year).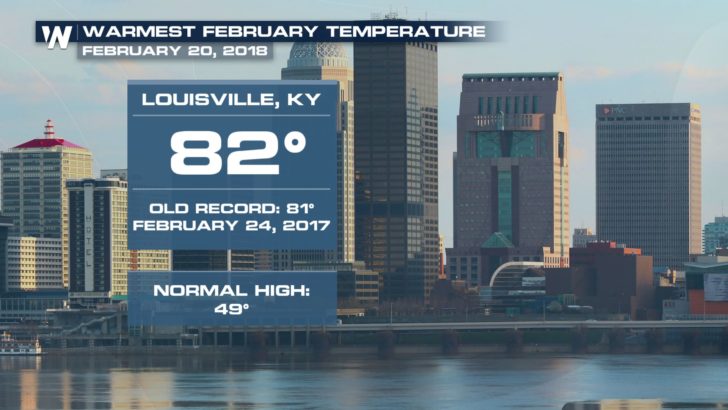 Next up, Indianapolis' temperature climbed to 77 degrees at 2:22 pm EST.  This surpassed the previous record of 76 degrees from February 25, 2000.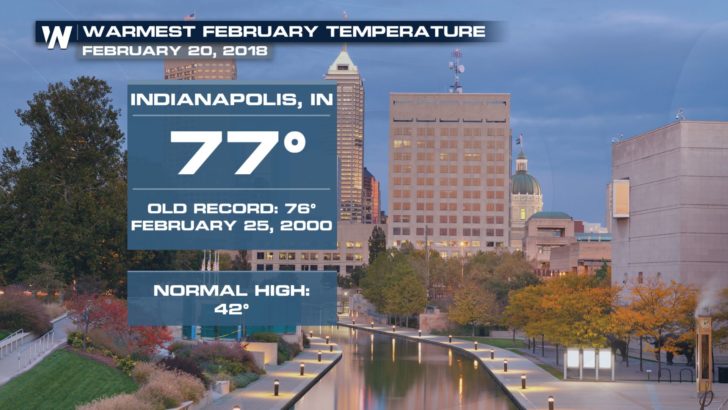 Not too long after at 2:34 pm EST, the temperature in Cincinnati peaked at 79 degrees.  Like Louisville, Cincinnati's previous record of 78 degrees was set just last year (February 24, 2017).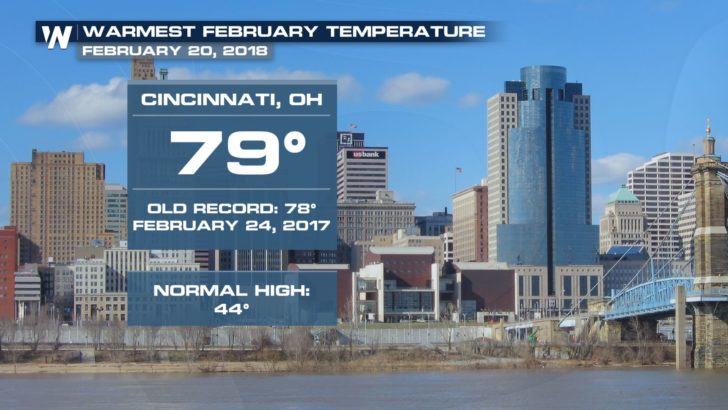 Lastly, the city of Pittsburgh hit their warmest February temperature of all time late in the afternoon.  At 3:59 pm EST, the thermometer rose to 78 degrees, surpassing a record that has stood for 118 years!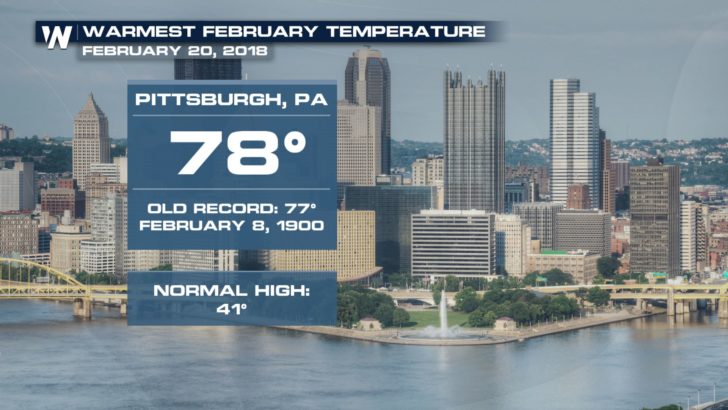 Considering the period of record (weather observations in these four cities have been kept since the early 1870s), Tuesday's warmth was truly incredible.  Record temperatures will be possible again Wednesday along the East Coast, with some continuing Thursday in the Southeast. -
Meteorologist Joe Astolfi