Take it in, folks. This will be the final full moon of the 2010 decade and it's happening right now.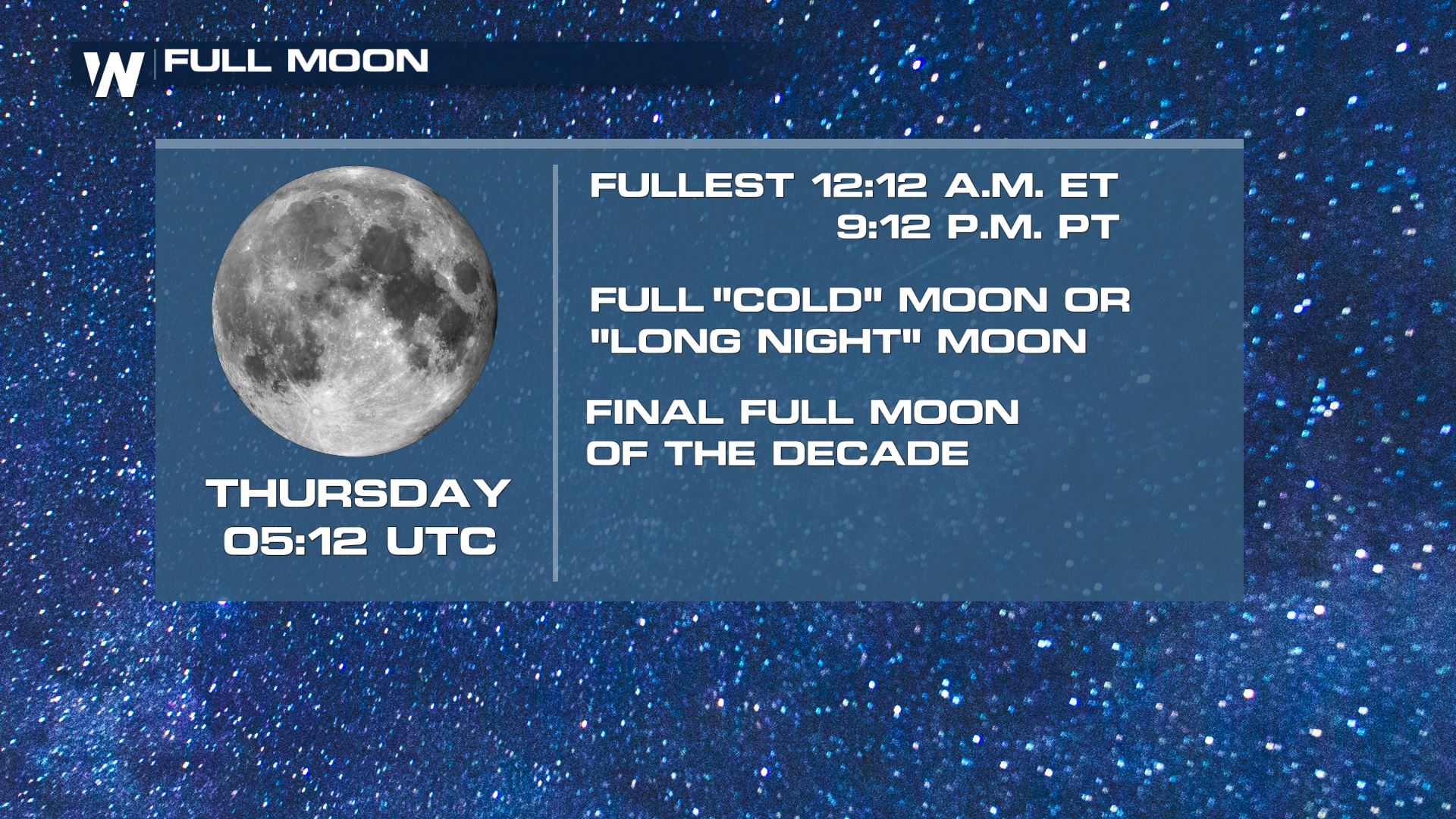 Here in the world of weather we often work in UTC time. This can also be referred to as Zulu time. It's the universal time all across the globe, observed from Greenwich, England where the Prime Meridian sits. So let's do some quick math. The full moon will be fullest at 05:12 UTC or Zulu on Thursday, December 12. Therefore you must subtract 5 hours for Eastern Time (12:12 a.m. Thursday) 6 hours for Central Time (11:12 p.m. Wednesday) 7 hours for Mountain Time (10:12 p.m. Wed.) and 8 hours for Pacific Time (9:12 p.m. PT). One note for you East coast folks, the full moon will occur at 12:12 a.m. on 12/12! This moon is called the Cold Moon or the Long Night Moon here in the Northern Hemisphere because it falls in the month of December. Here's the forecast for overnight sky conditions.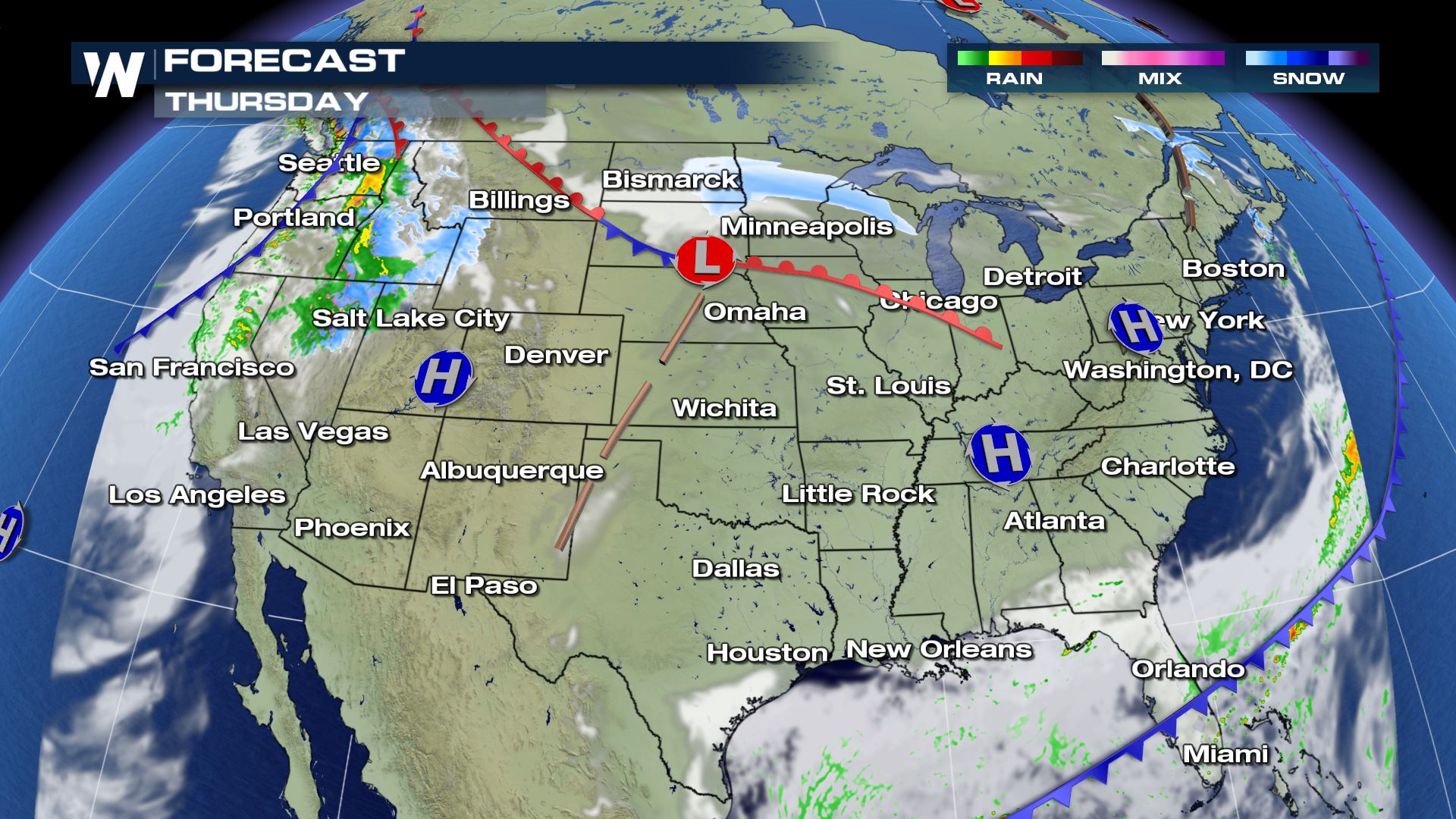 Regarding full moon viewing, it will be best across the southwestern, central and eastern United States with a clear sky and high pressure in control. Florida will be cloudier, as well as parts of the Upper Midwest and the Pacific Northwest. White colors here are clouds. Looking forward to other things happening in the night sky, we have the Geminid meteor shower peaking this weekend (Dec.14-15). Look for up to 20 meteors per hour. The best time to view will be 2 a.m. local time. Take into consideration it will be cold for many! Here are other viewing tips: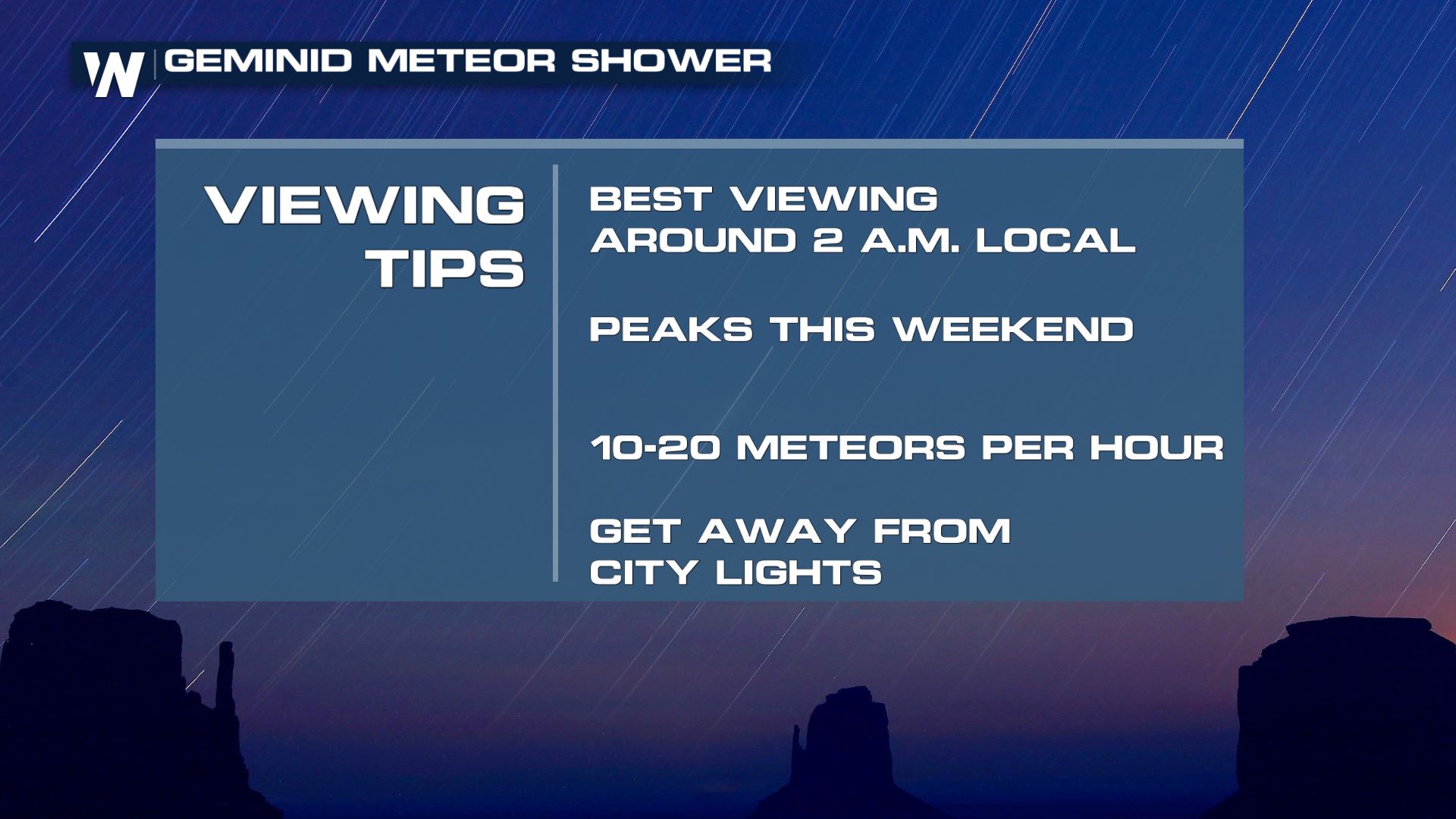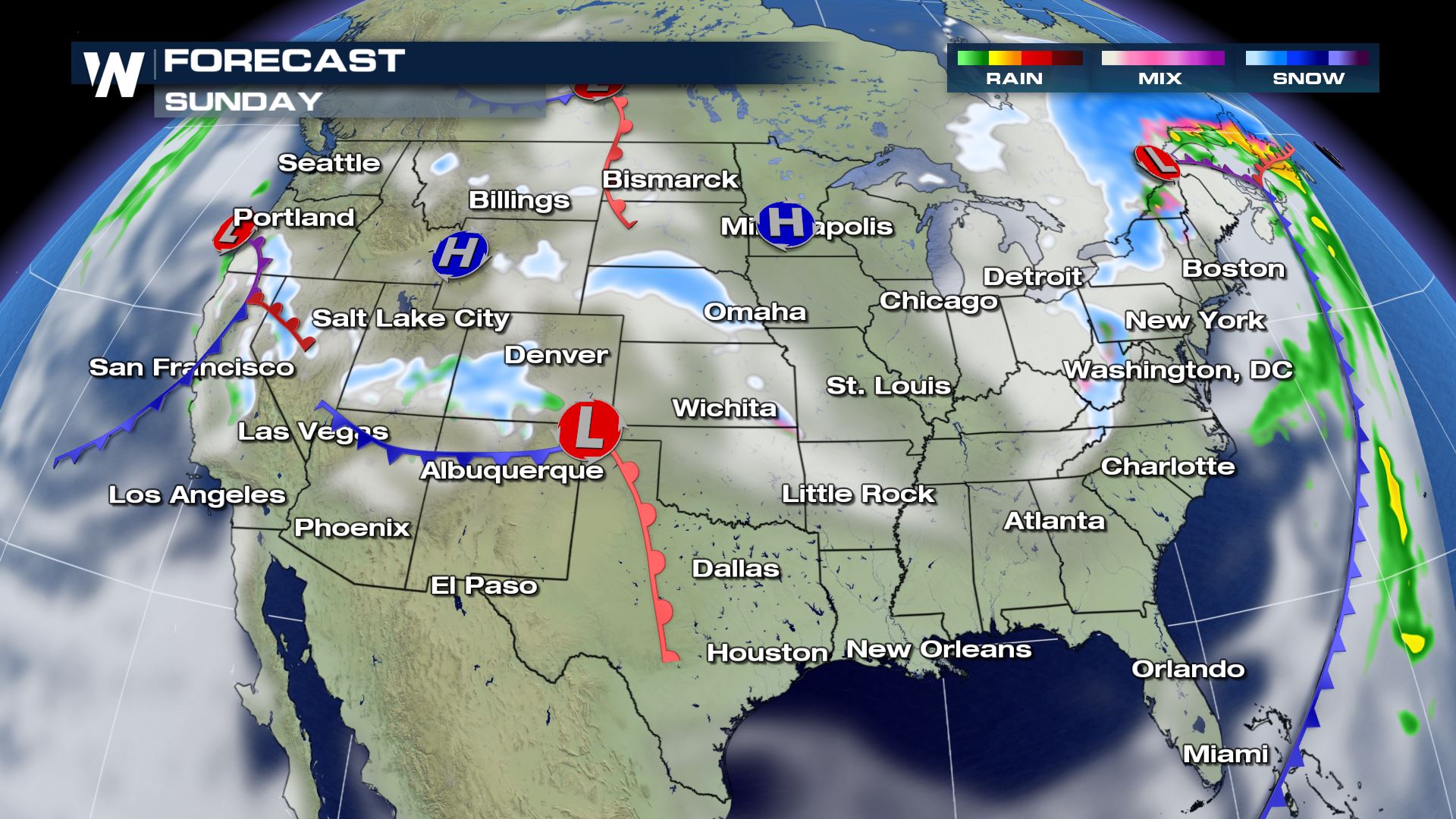 Here is a snapshot of Saturday night, one of the nights for peak viewing of the Geminid meteor shower. Clouds will be draped across California to Nebraska with a couple of low pressure systems, as well as the Northeast. Best spots will be the deep South and High Plains.