A storm system will bring gusty winds to portions of the Southwest and plains into Thursday. Red flag warnings and fire weather watches in are place for Kansas, Colorado, Oklahoma, New Mexico and Texas. Any fires that develop will have the potential to spread rapidly. Low relative humidity and gusty winds will contribute to extreme fire dangers. Outdoor burning is not recommended.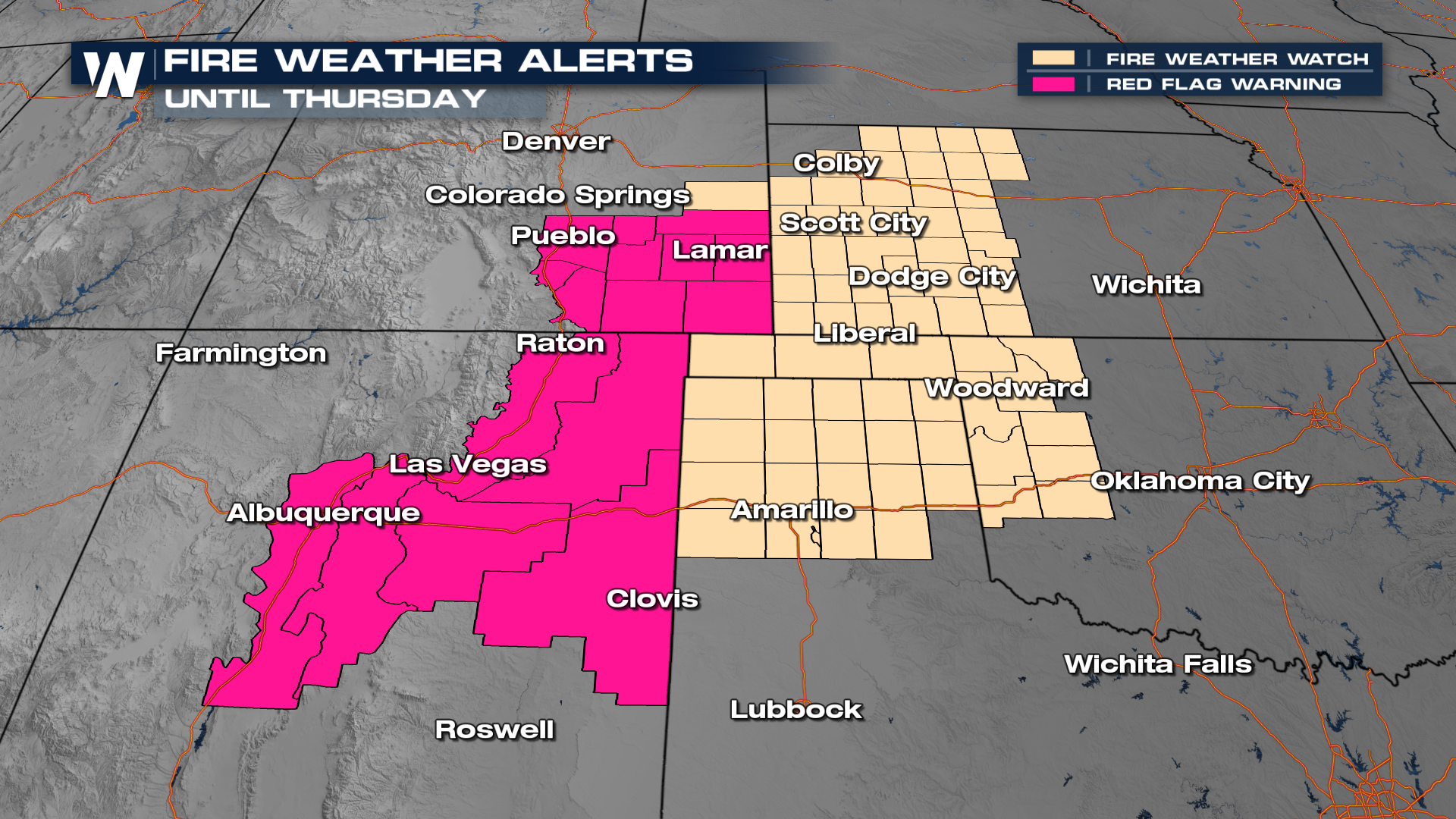 Wind alerts are in place through tomorrow. Gusty conditions can occur with some of the strongest gust reaching 60 mph! Bring in anything that may blow away! Outdoor burning is not recommended but if you must, please use extra caution.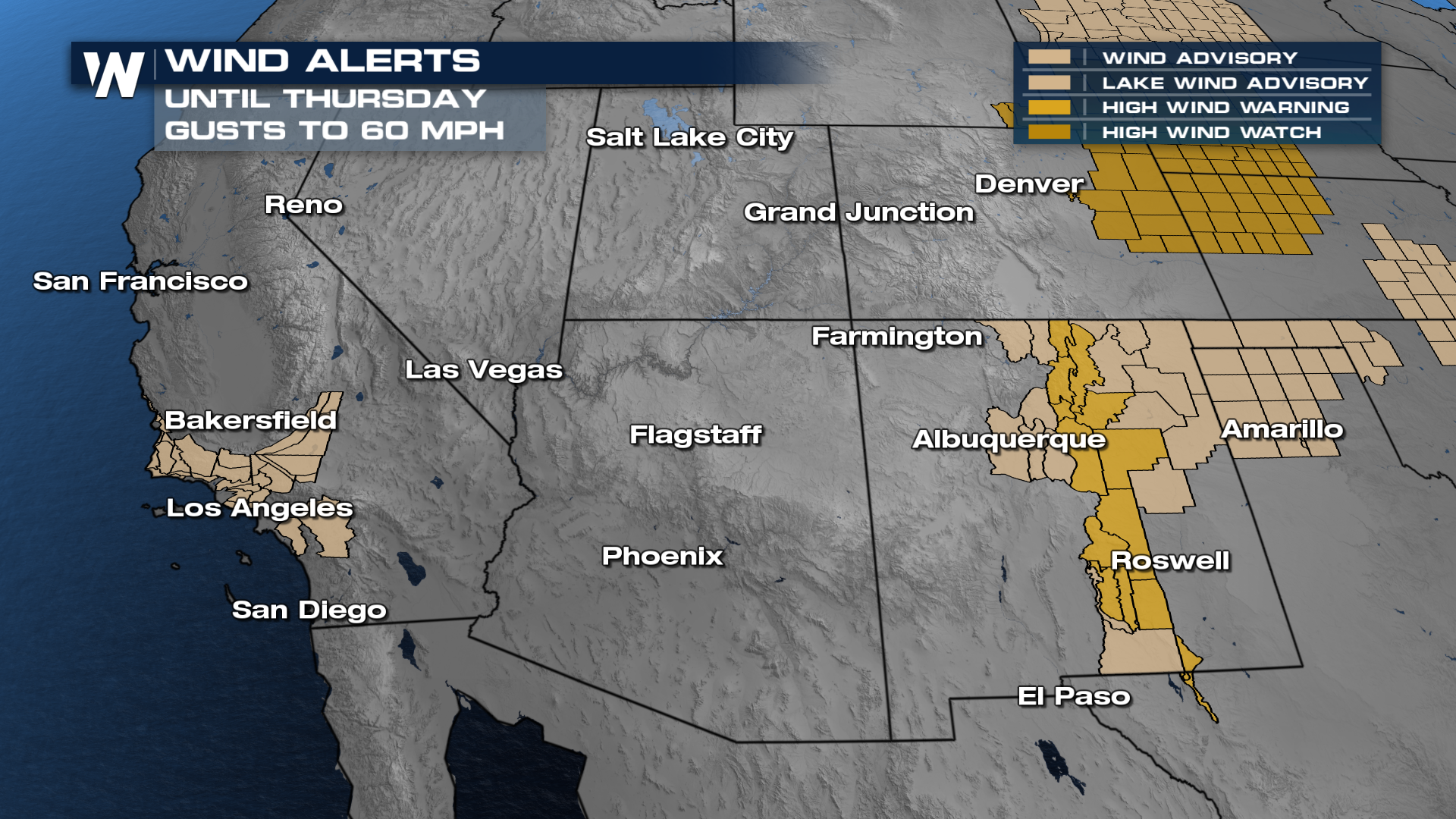 Some of the strongest gusts will be tonight and peaking again on Thursday afternoon.
For more info on these windy conditions tune into WeatherNation at :50 past the hour for your Western Regional Forecast.