We have seen months of smokey skies in the U.S. but it hasn't been from fires here, mostly in Canada. In fact, we've had one of our slowest starts to fire season in the U.S. in the last 10 years (above). However, as is typical, the heat and dry time in the Pacific Northwest is contributing to fire danger. There has been an increase in active fires over the last couple of weeks in Oregon, Montana, and Idaho.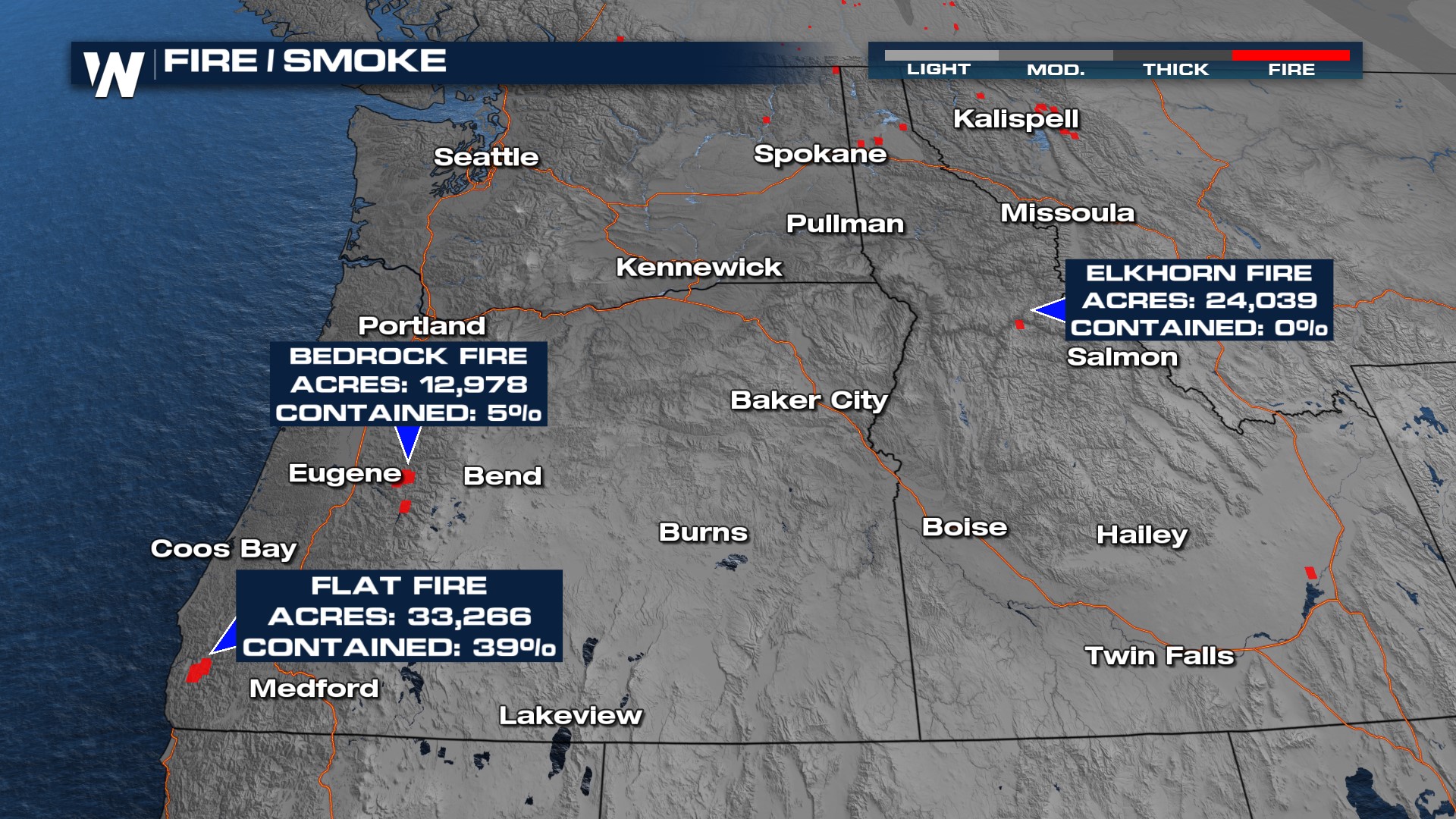 Smoke is not expected to be as thick as we head through Tuesday thanks to Monday's rainfall.
More moisture is being shoved into the Pacific Northwest around an area of low pressure, and the best rain chances many have seen in a month or so are on the way through the next few days.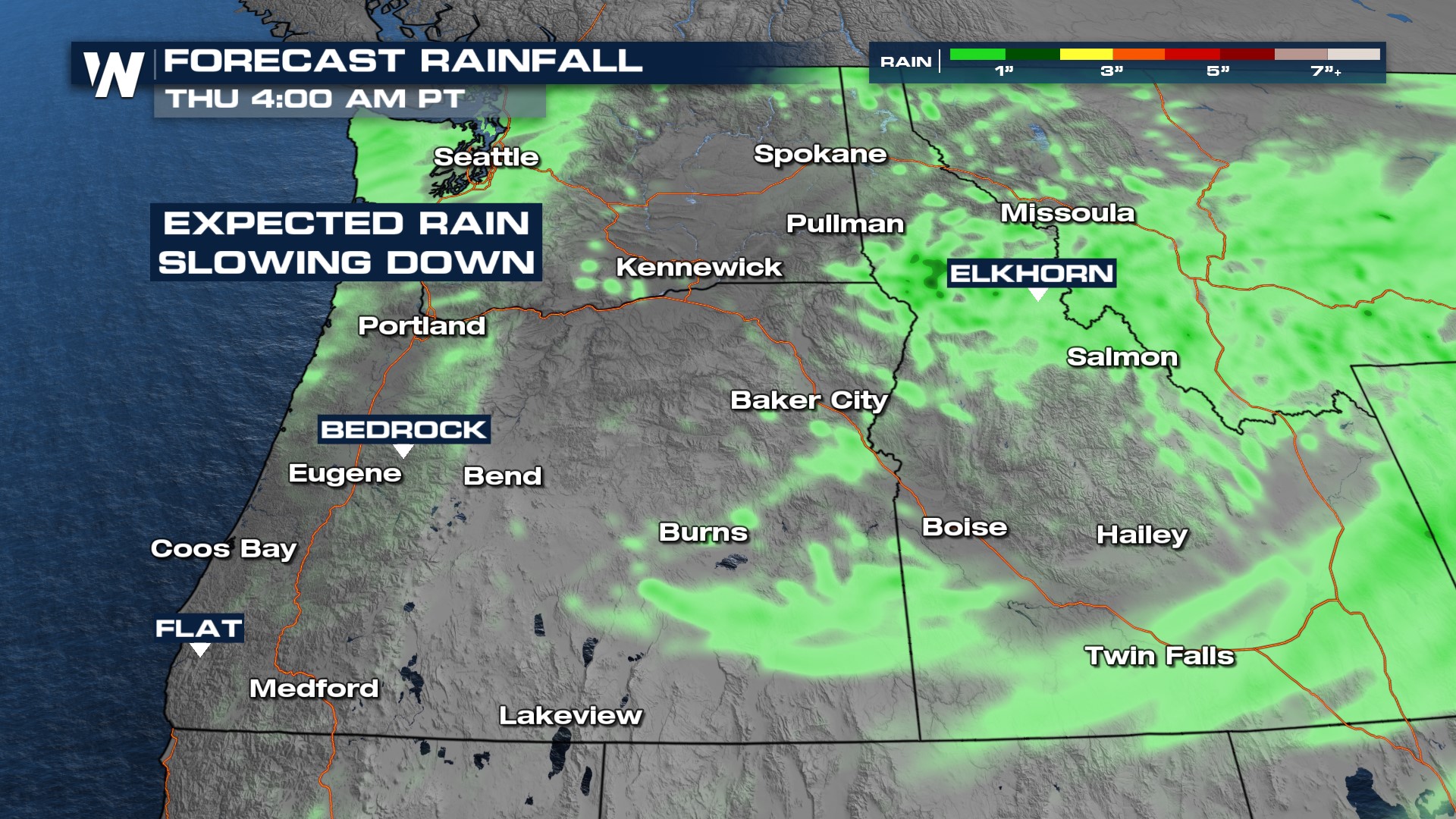 With that rainfall, flooding will be possible. Excessive Rainfall Risks are in place overnight.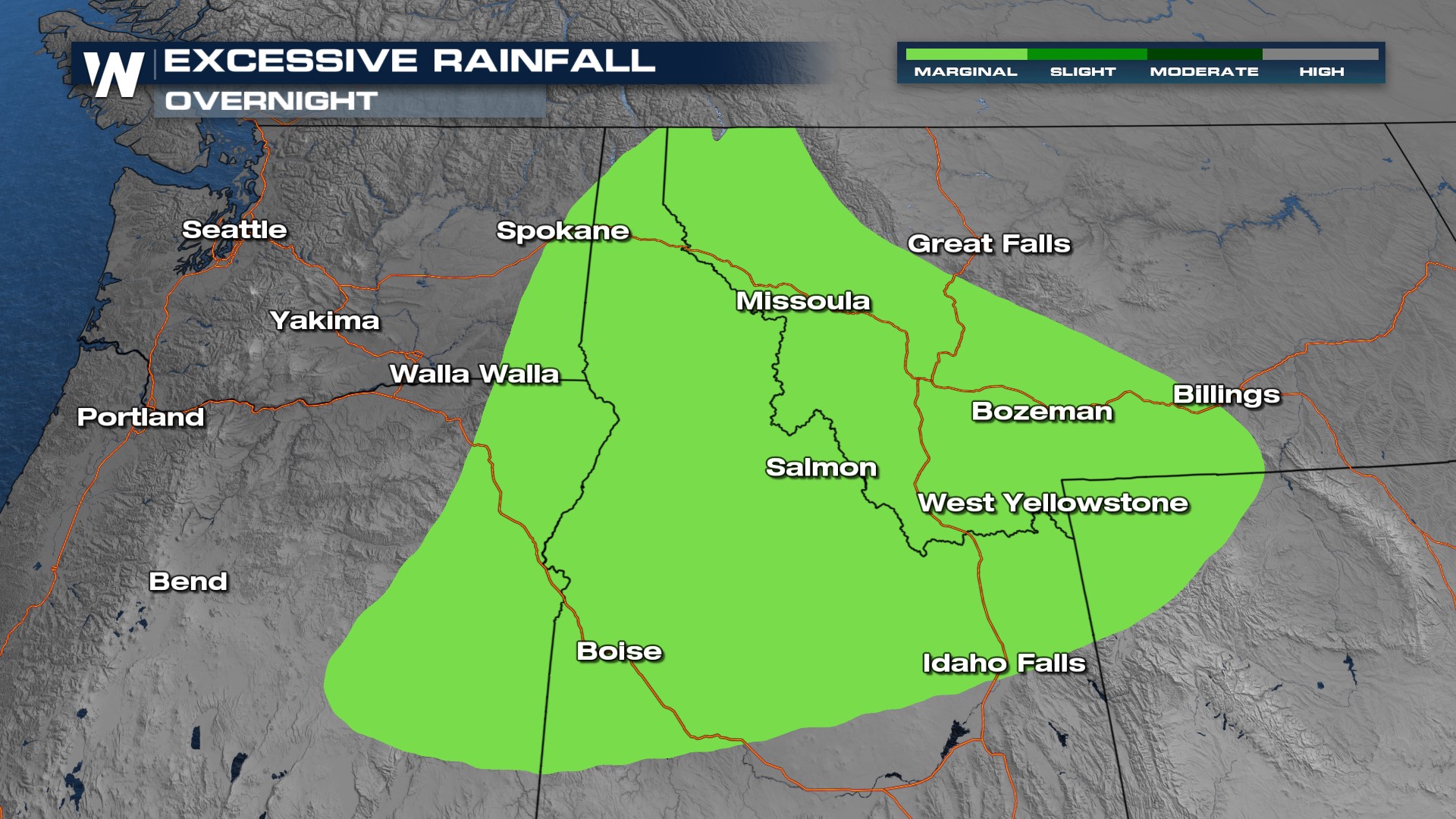 Over the next couple of days, rain chances slow down for the Rocky Mountain States. We may see a bit of rain Tuesday in the Pacific Northwest and a few storms in Montana but nothing to really bust the drought for these locations.
In spots where rain falls, half an inch to an inch of rain is possible over a short period of time. The rain is likely to produce runoff that could lead to flooding as the soils act like concrete since it's been so long since there was a drenching rain.
For more info on the wildfires in the West, tune into WeatherNation at :50 past the hour.