It has been very dry in the Southwest with drought conditions found all across the region. Some areas are experiencing an extreme to exceptional drought.
Much needed precipitation is on-the-way
for the region, but strong winds and low humidity ahead of the system will lead to fire weather concerns.
Wind Alerts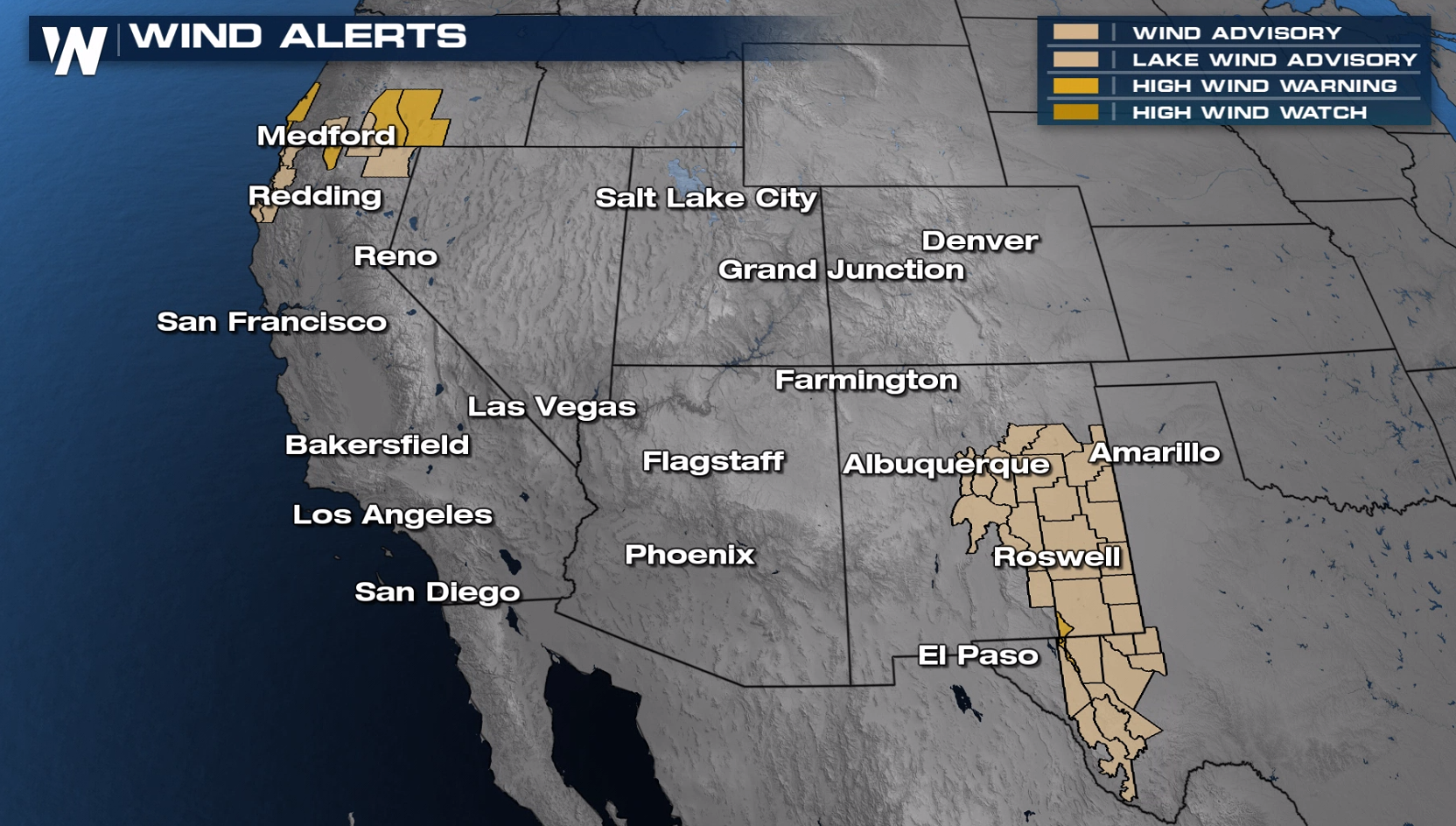 Wind alerts are in effect for southern Oregon and northern California for gusts as high as 70 mph. Alerts have also been issued in western Texas and eastern New Mexico. Gusts may reach 55 to 75 mph, especially in the Guadalupe and Delaware Mountains.
Fire Weather Concern
With strong winds in the forecast and low relative humidity, Red Flag Warnings are in place for northeastern New Mexico and the western parts of the Texas Panhandle. Relative humidity may drop as low as 10% and with breezy conditions.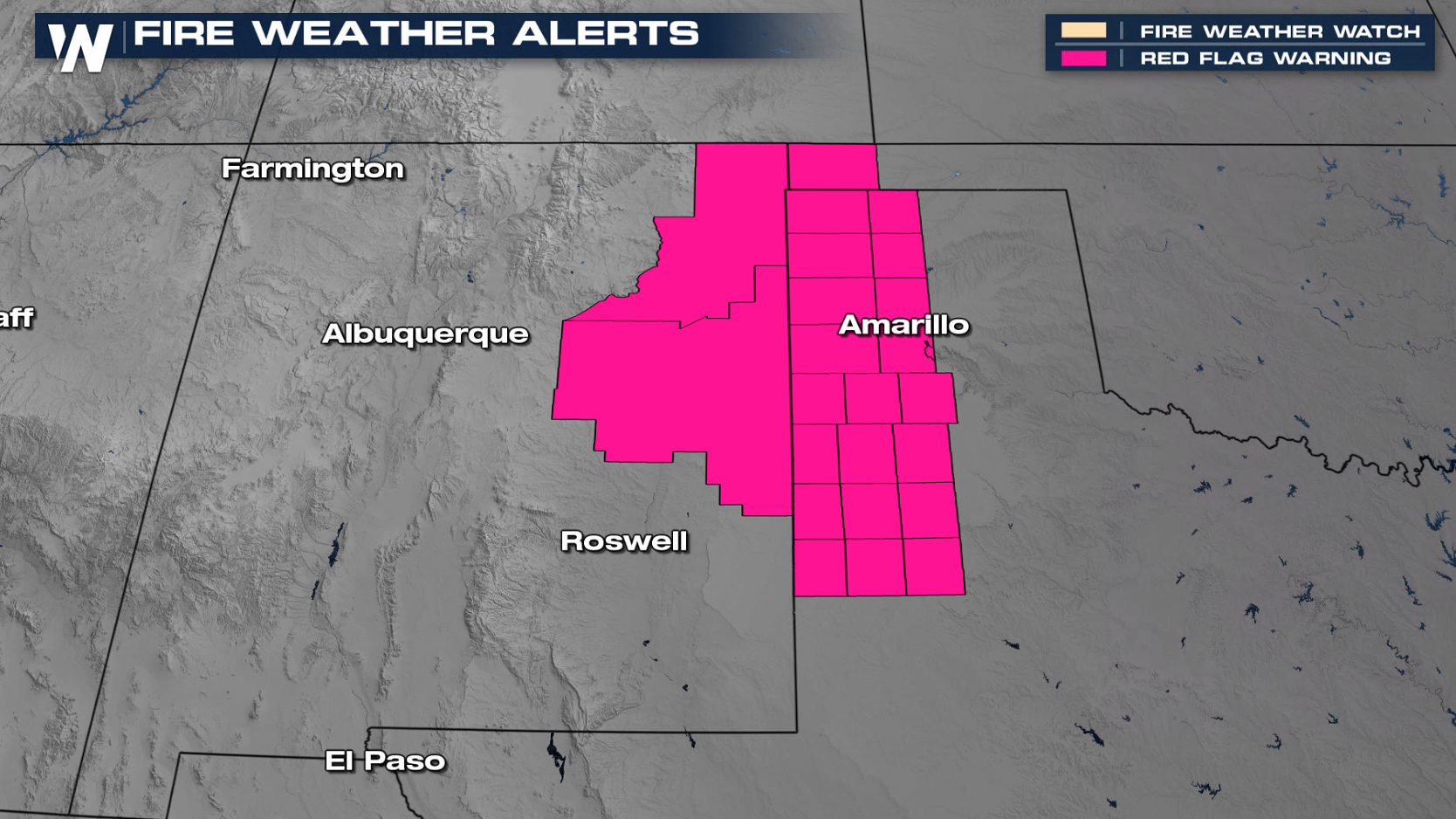 The fire danger has increased to critical for eastern New Mexico and the Texas Panhandle today (Thursday).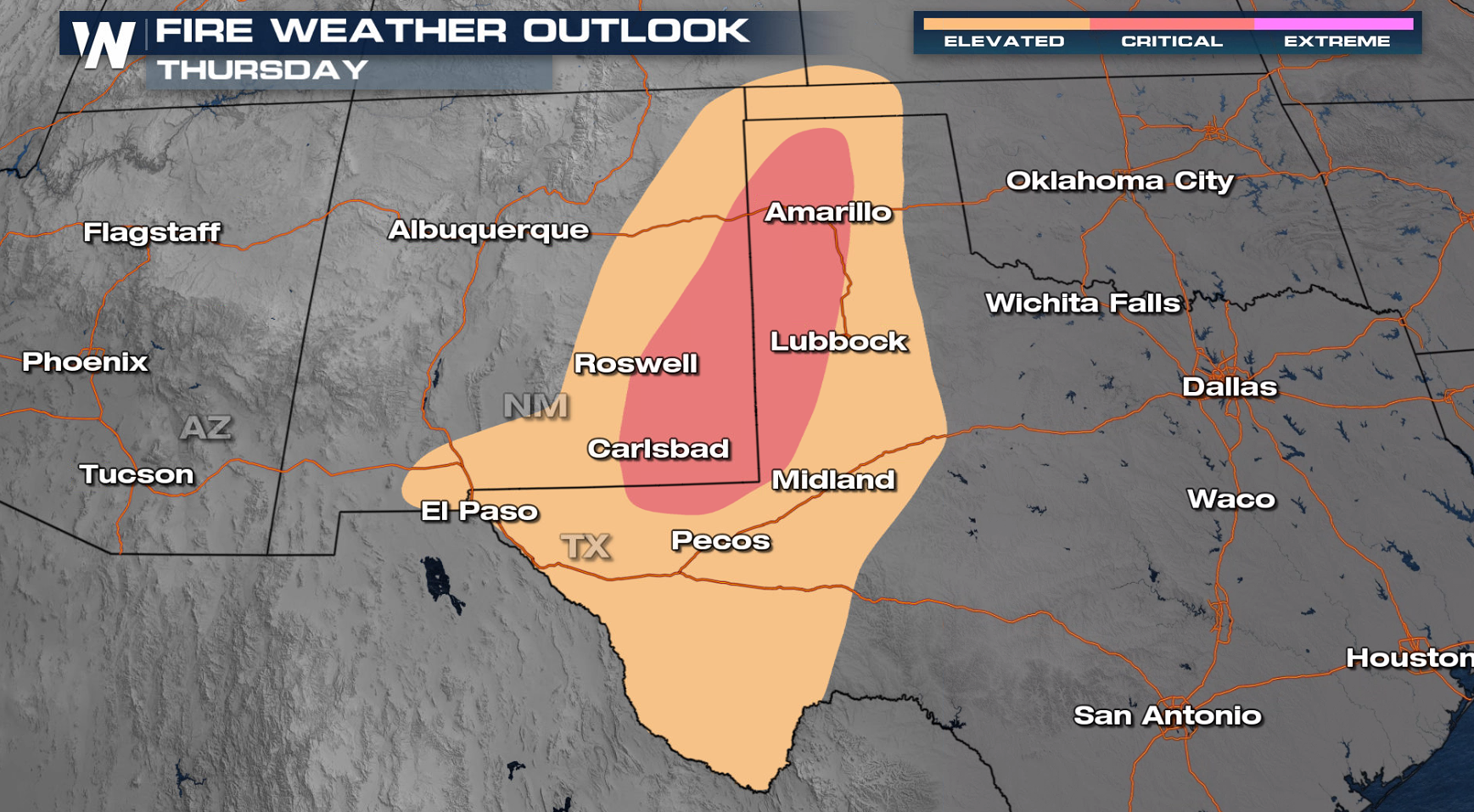 We will be tracking the chance for rain and the fire weather forecast on WeatherNation so check us out for free on Roku, AppleTV, Amazon Fire and PlutoTV on Channel 217.