Blowing gust, damaging winds, and extreme fire danger impacted the Central Plains on Wednesday as an intense storm system moved across the region. The low pressure system created areas of blowing dust with hurricane force gusts, which unfortunately also spread multiple fires rapidly. The intense winds also knocked out power to hundreds of thousands of customers from the Plains through the Great Lakes.
Fires
Several fires flared up in Western Texas, Oklahoma, and Kansas Wednesday afternoon. One fire burning near Russell and Ellis county burned through the town of Paradise, where our field correspondents were surveying damage. [embed]https://twitter.com/WeatherNation/status/1471495342092861440[/embed] https://twitter.com/WeatherNation/status/1471601025685471237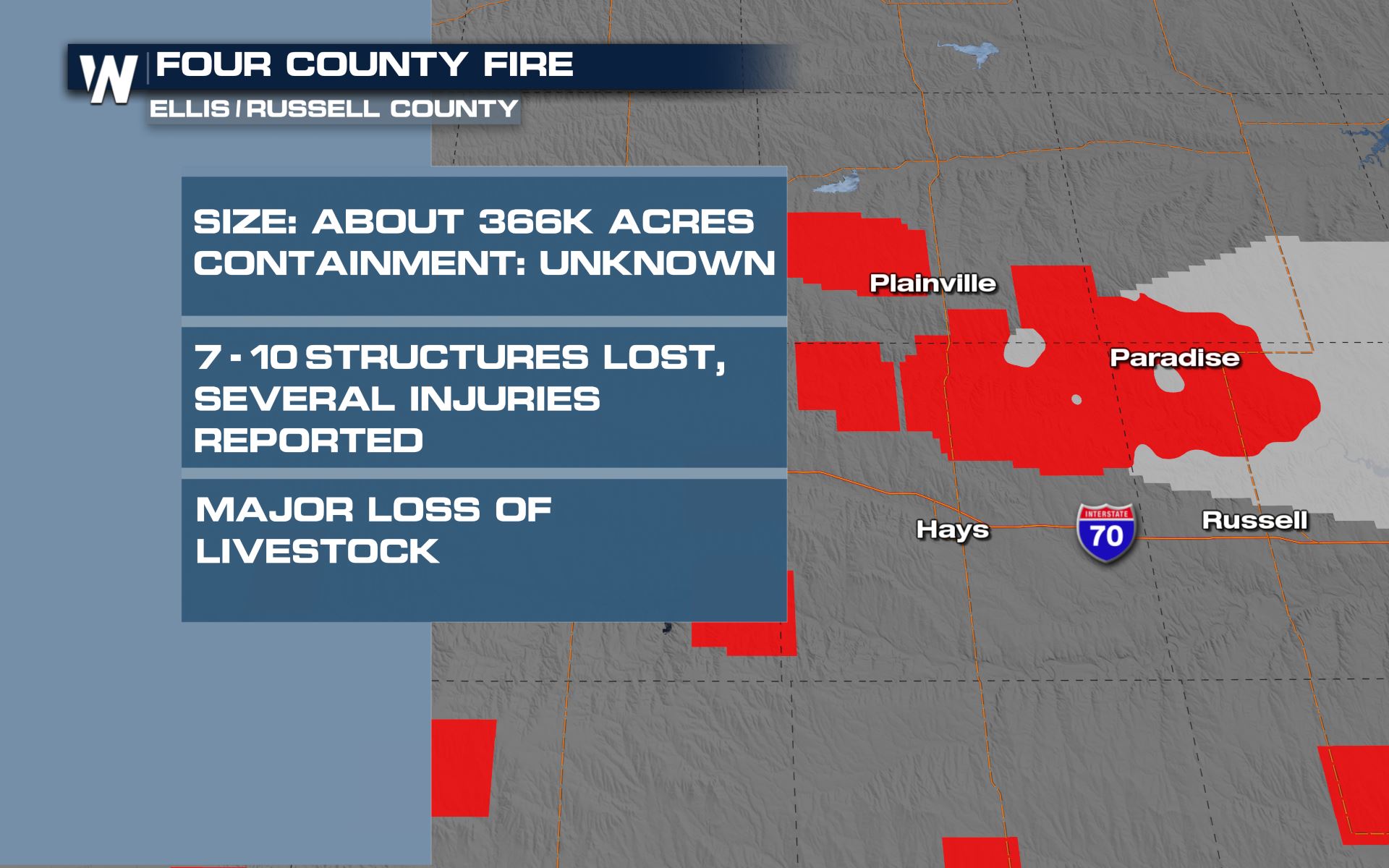 Unfortunately, county representatives report that the fire destroyed multiple structures and led to a massive loss of livestock. That fire was just one of several that started and quickly grew Wednesday into Thursday.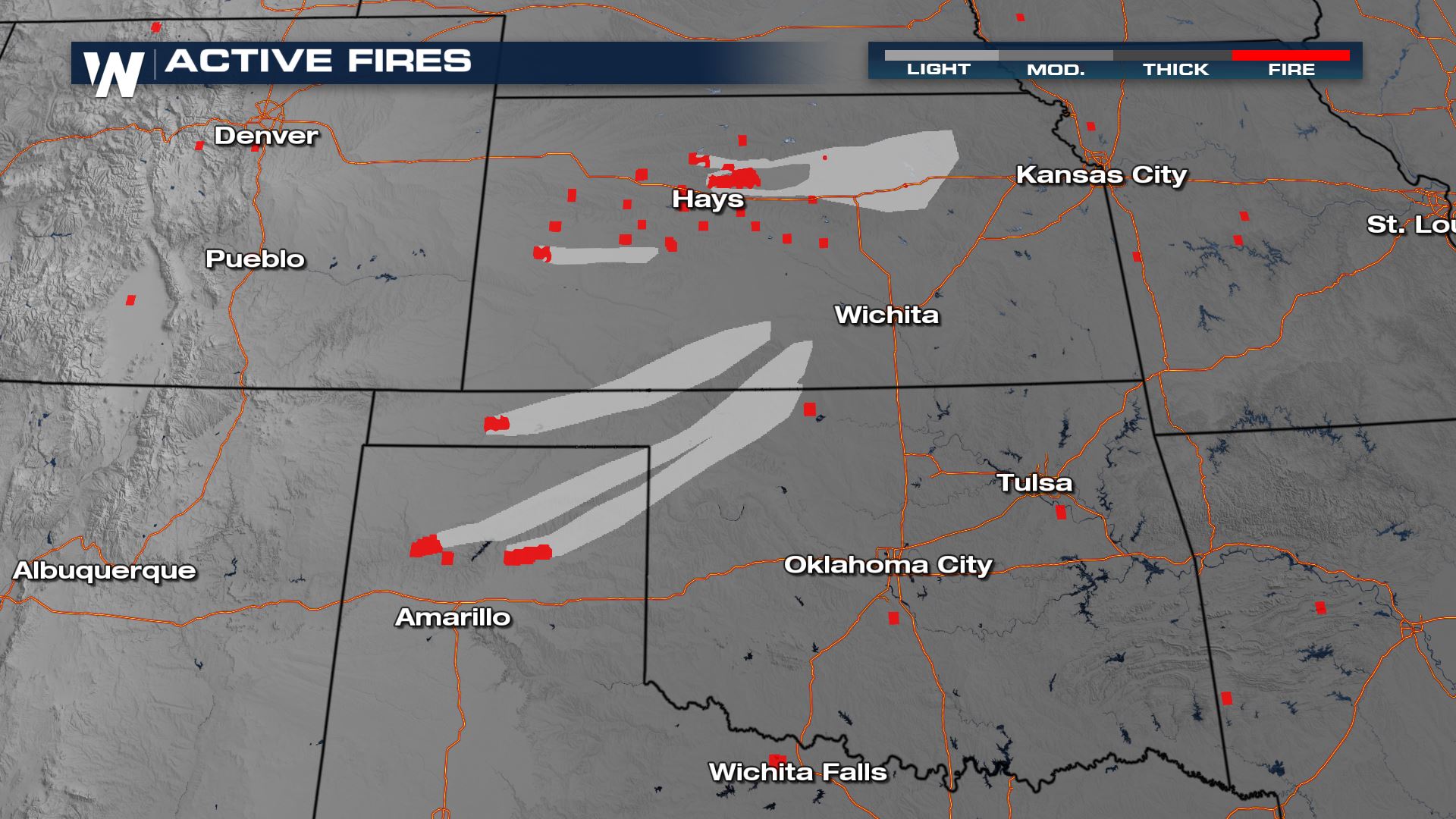 Fire danger remains a concern Friday for far eastern Colorado and western Kansas. Gusty winds, warm temperatures and low relative humidity levels will lead to favorable conditions for fires to start and spread.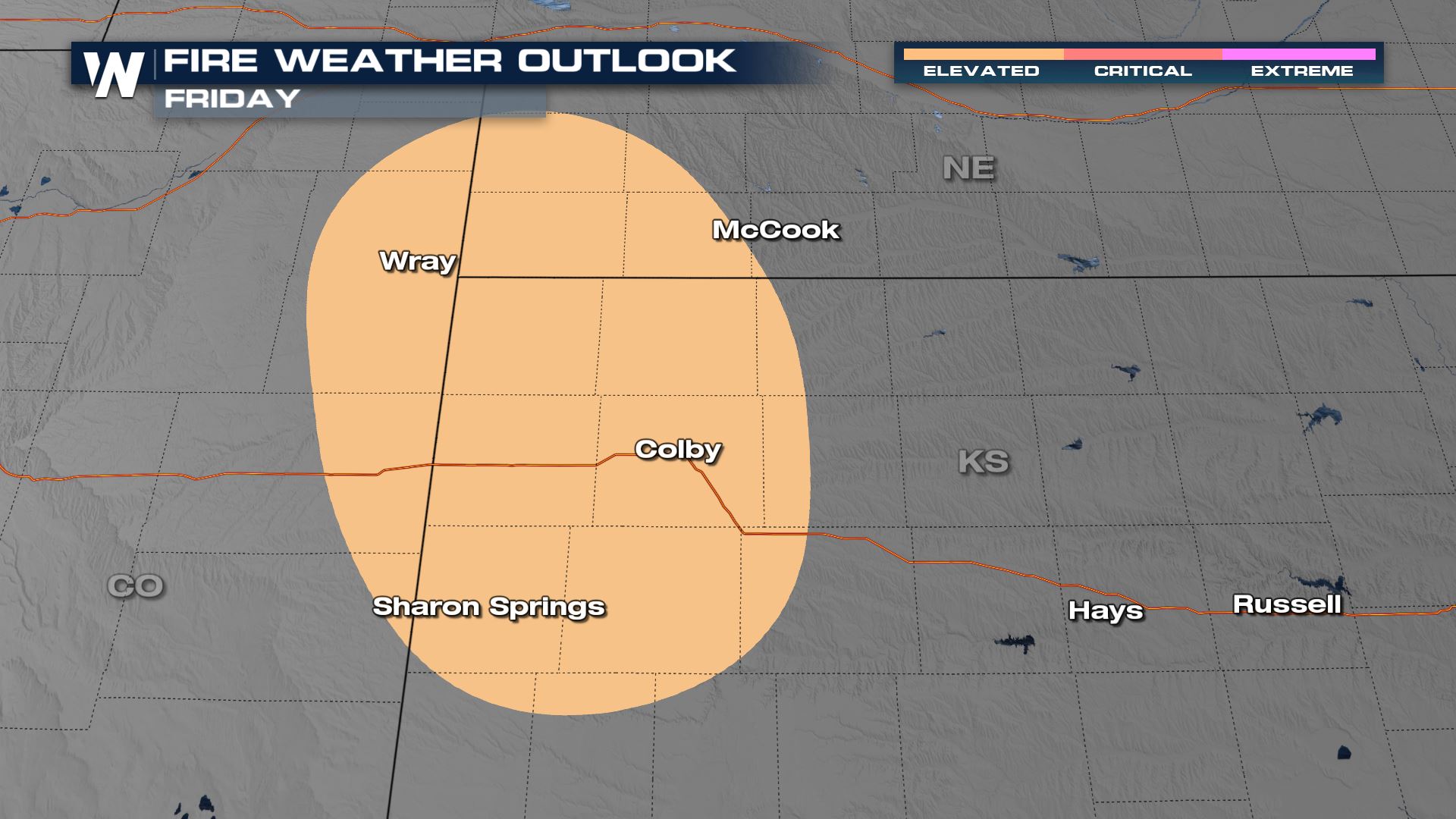 Wind
Wind was intense across thousands of miles from this storm system. It kicked up large plumes of dust in the Plains as the low moved east of the Rockies. [embed]https://twitter.com/WeatherNation/status/1471261289645289480?s=20[/embed] Here are some of the top wind gusts by state for the entire event. Note, some of these wind reports have also be contributed due to severe thunderstorms, including the one out of Lincoln, Nebraska.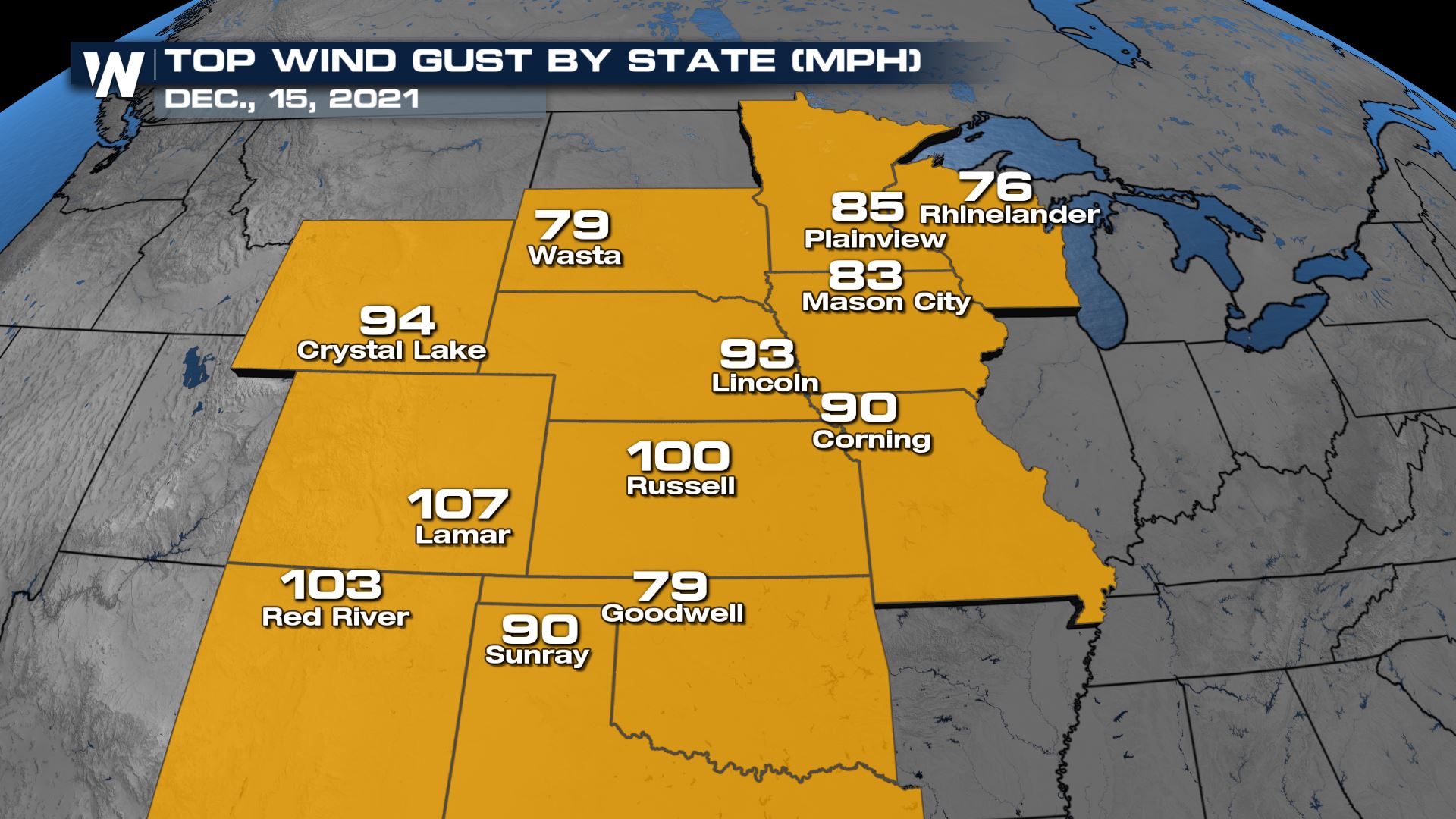 Unfortunately as drought conditions continue to increase across the central and Southern Plains, the precipitation outlook through the end of the month looks to favor a drier than average forecast.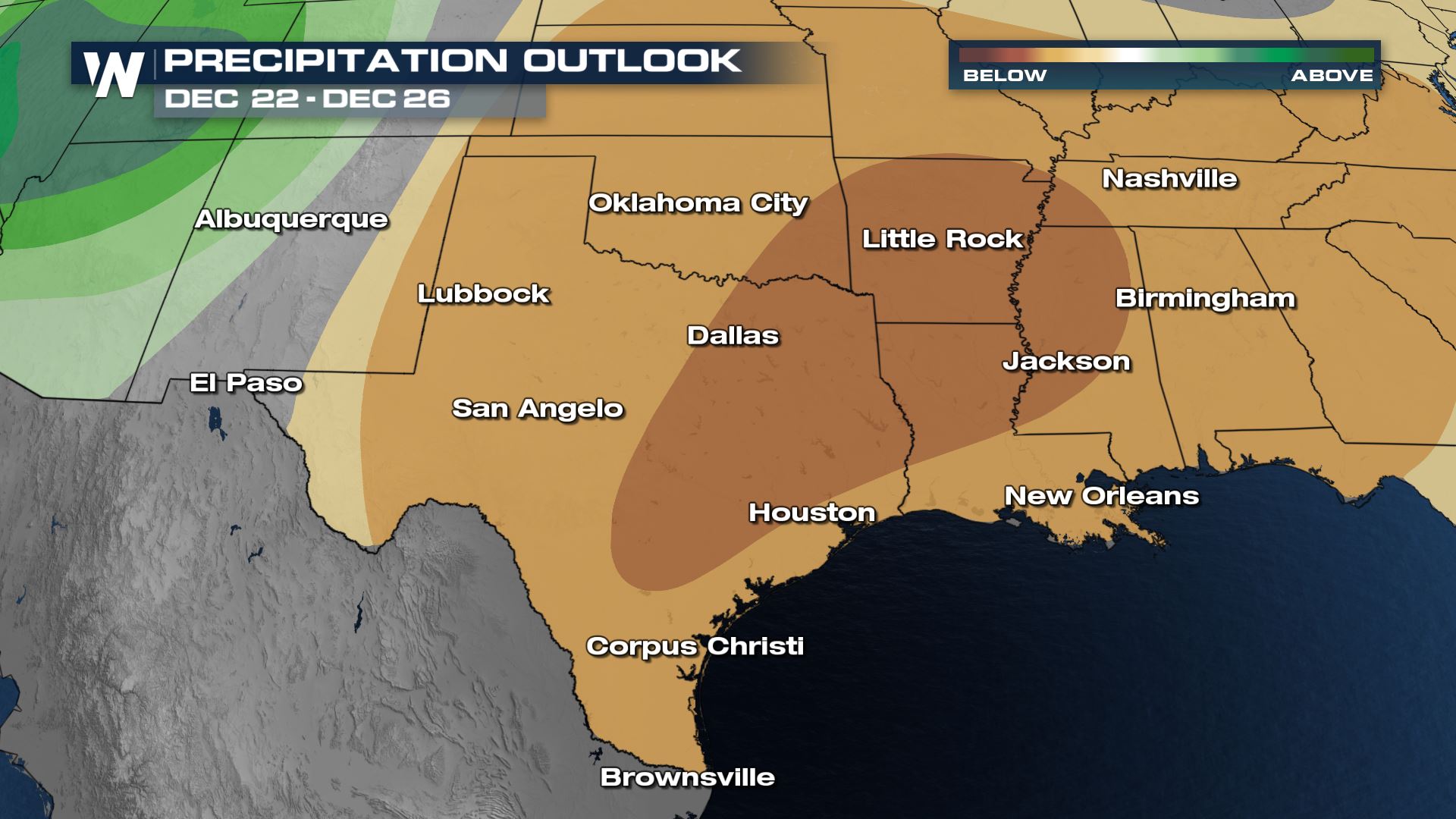 You can keep track of the top weather headlines 24/7 on our WeatherNation app. Details on this story along with the rest of the central regional forecast, always plays at :30 past the hour.