The Carr fire, fueled by hot and dry conditions, has now charred through 115,538; however, according to the California Department of Forestry and Fire Protection, the Carr Fire is now 35% contained as of Tuesday. Mandatory evacuations are still in place as the firefighting efforts continue.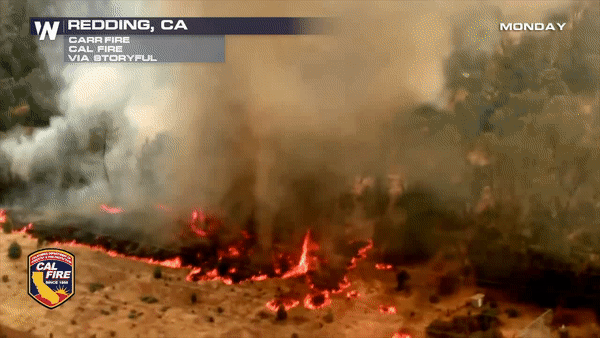 According to Cal Fire officials, the fire began last Monday when a vehicle suffered mechanical failure. Firefighters had been making progress containing it until last Thursday night, when it began to quickly spread due to erratic winds and continued hot temperatures.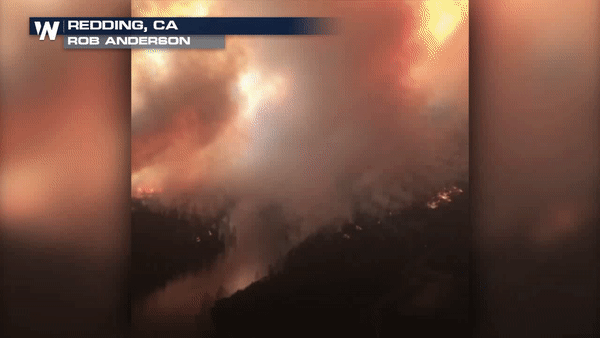 The flames are still burning out of control and are, unfortunately, to blame for 6 deaths as of early Monday.  The new reported death came on Sunday;however, the name of the person has not been released to the public. The death toll also includes 70-year-old Melody Bledsoe and her great-grandchildren, 4-year-old Emily Roberts and 5-year-old James Roberts that were confirmed dead on Saturday.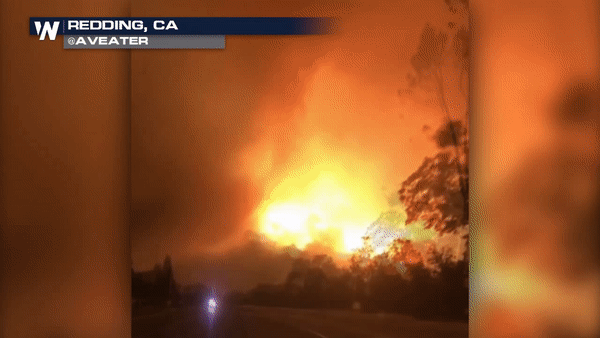 There are more than 3,000 fire personnel that are battling the flames with more than 300 engines and approximately 17 helicopters.
This is still a developing story. Please keep checking back for updates.
Meteorologist Merry Matthews