Meteorologists have confirmed "firenadoes" earlier this month in the Creek Fire in central California.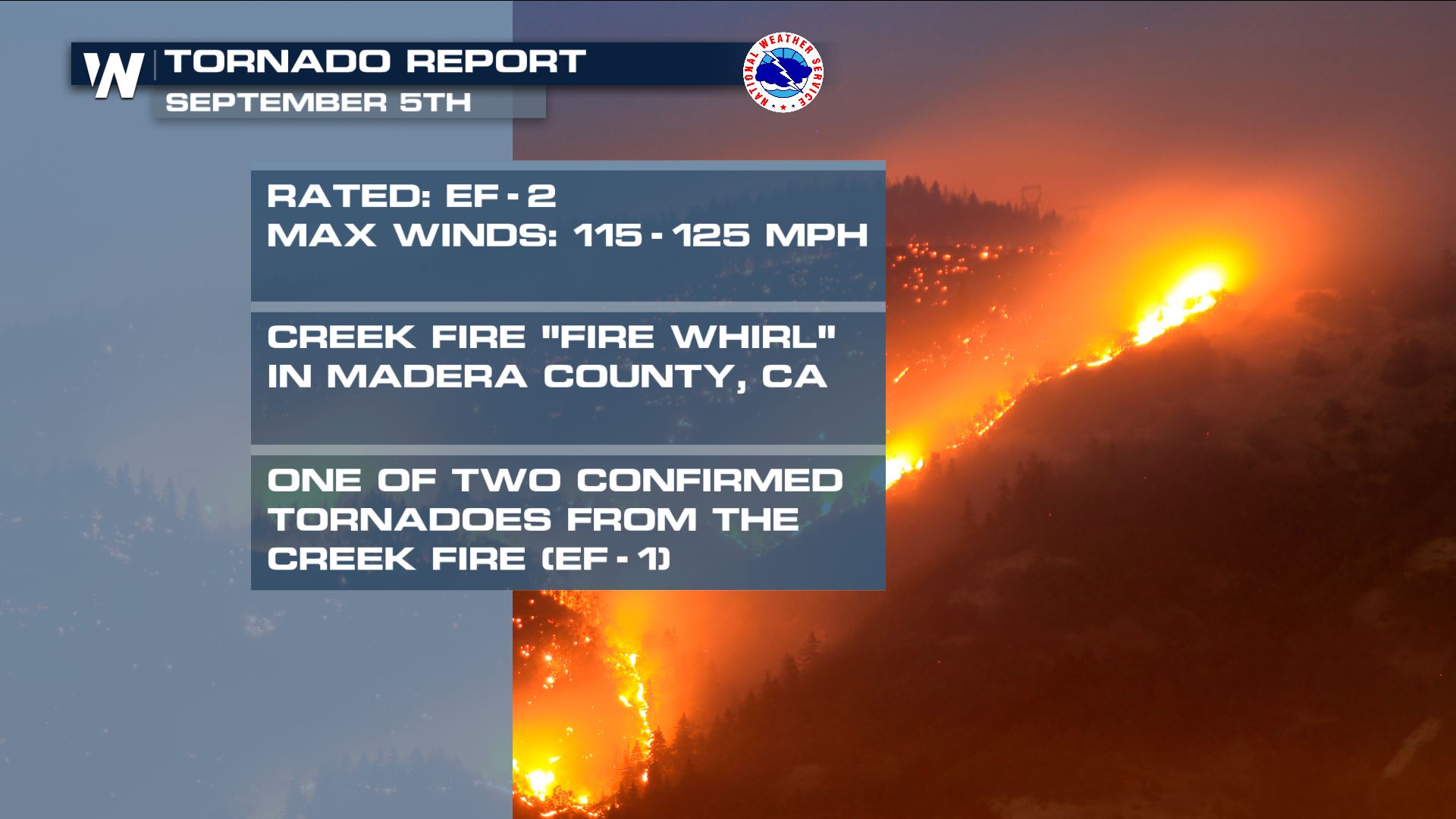 Meteorologists have confirmed EF-1 and even EF-2 strength winds within the Creek Fire on September 5th. This is a dated report, because it has taken a while for experts to access this recently-burnt area. Winds within this EF-2 "firenado" reached up to 115 to 125 miles per hour! Fire whirls occur when there is explosive, or extreme, fire growth. The hot temperature of the intense blaze can whirl the wind on a very small scale. Sometimes that whirl can contain damaging winds! Take a look at some of the pictures from after the fire whirl struck.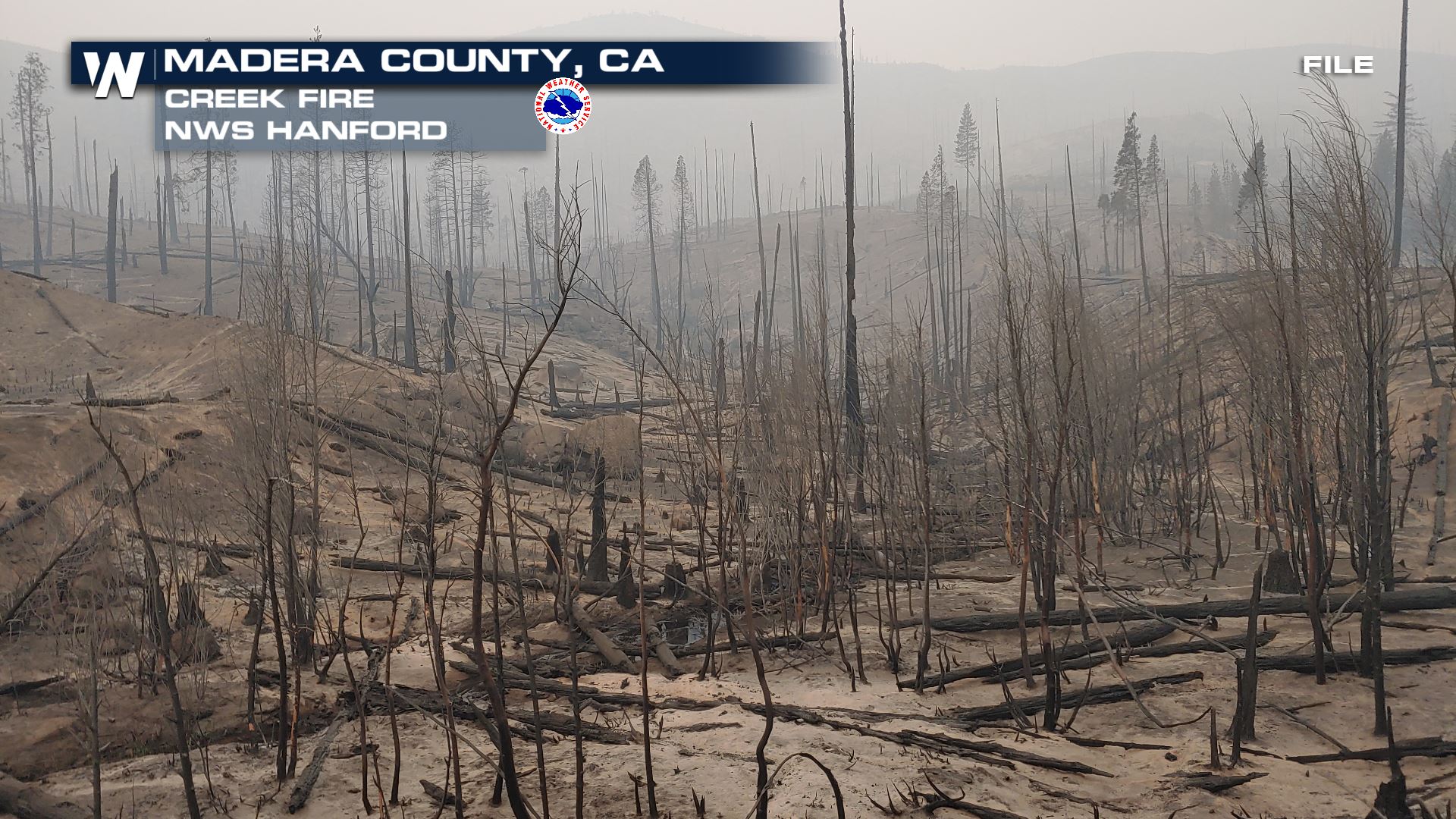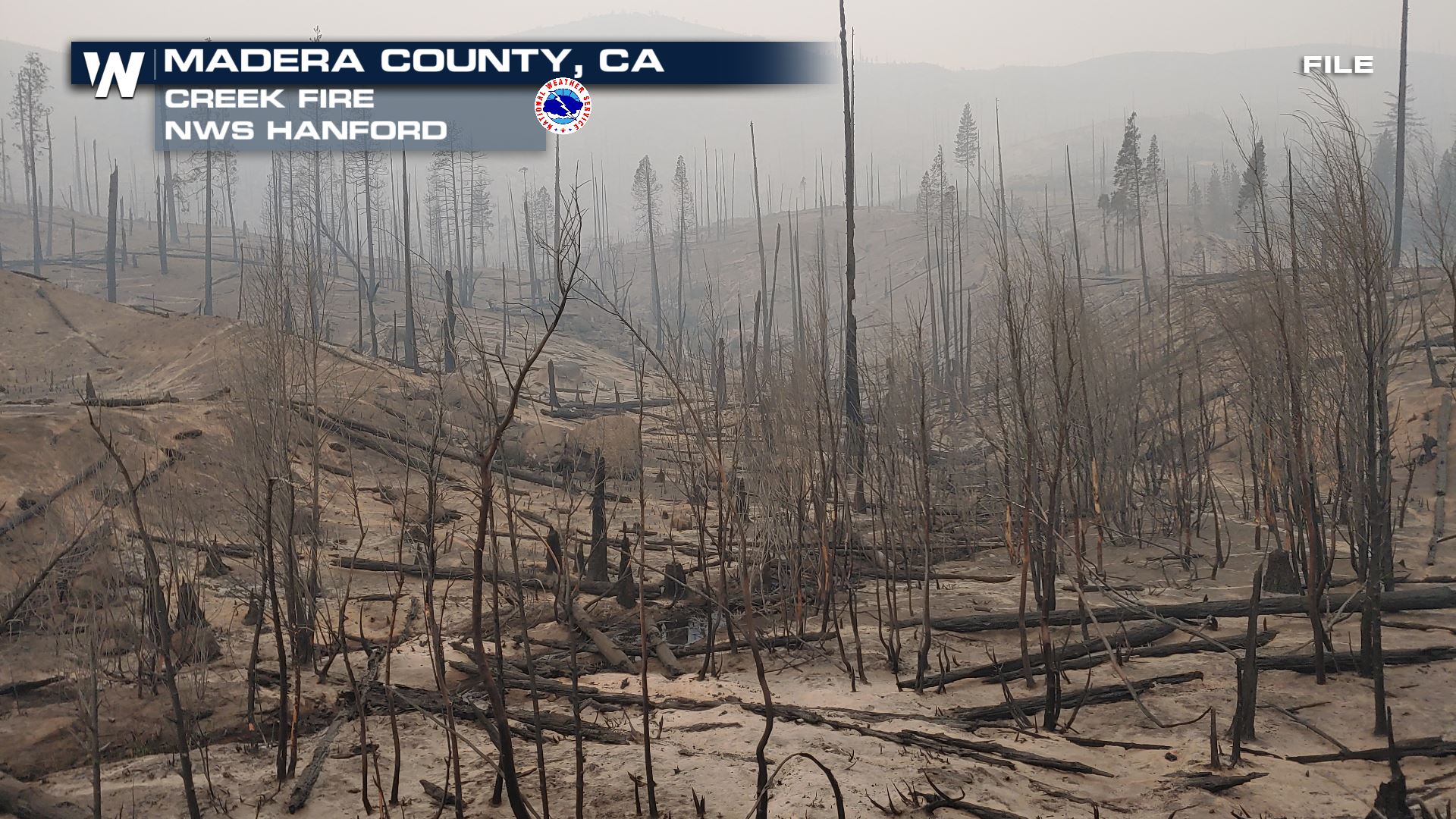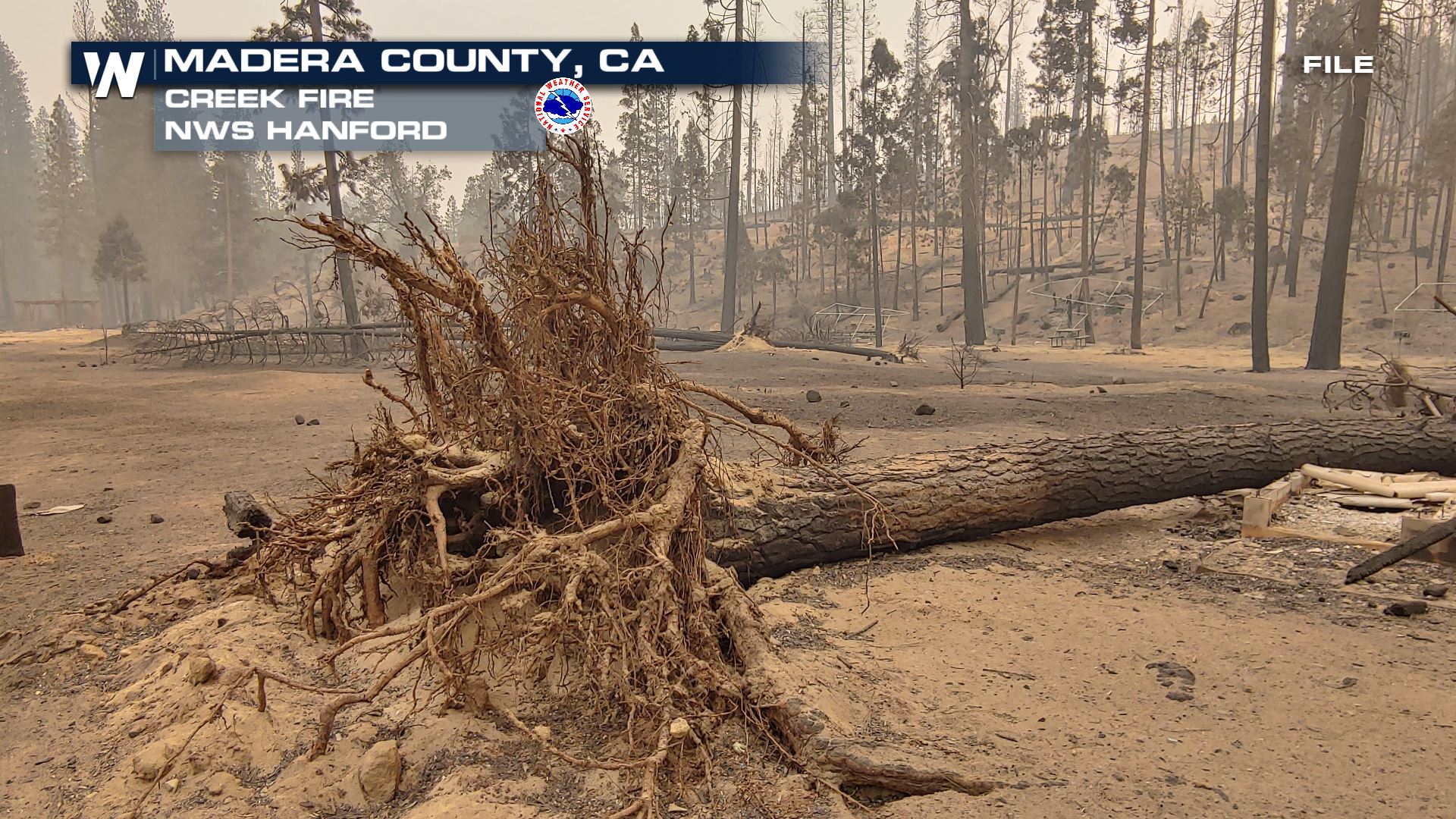 All pictures above courtesy the National Weather Service - Hanford, CA and the local incident meteorologists. The pictures were from September 2020. The Creek Fire is now the state's largest single fire in recorded history. Other fires, such as the LNU Complex, SCU Complex, August Complex, and Mendocino Complex are multiple wildfires grouped into a complex, usually very large in size. However, the Creek Fire alone has now reached the record books.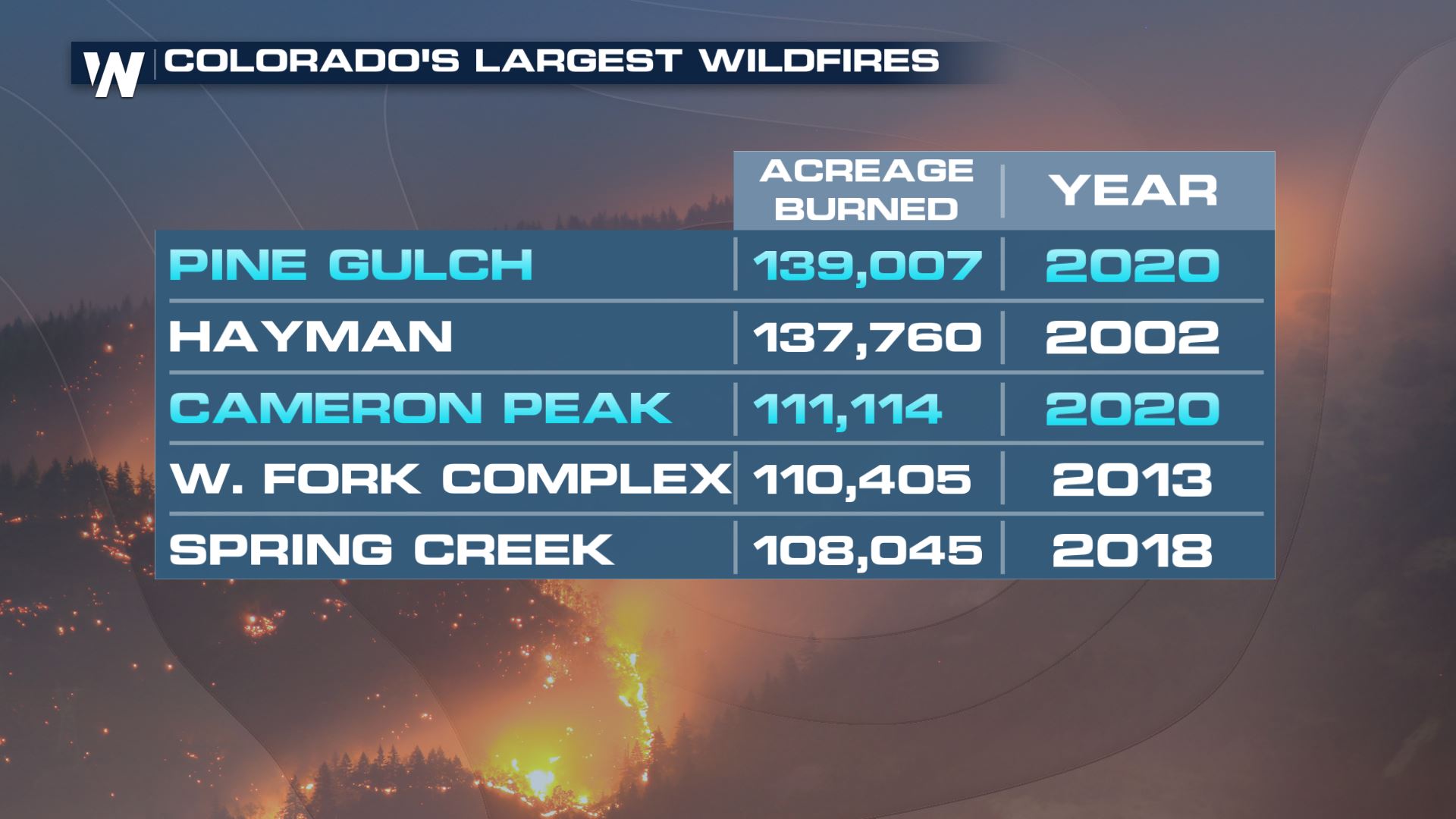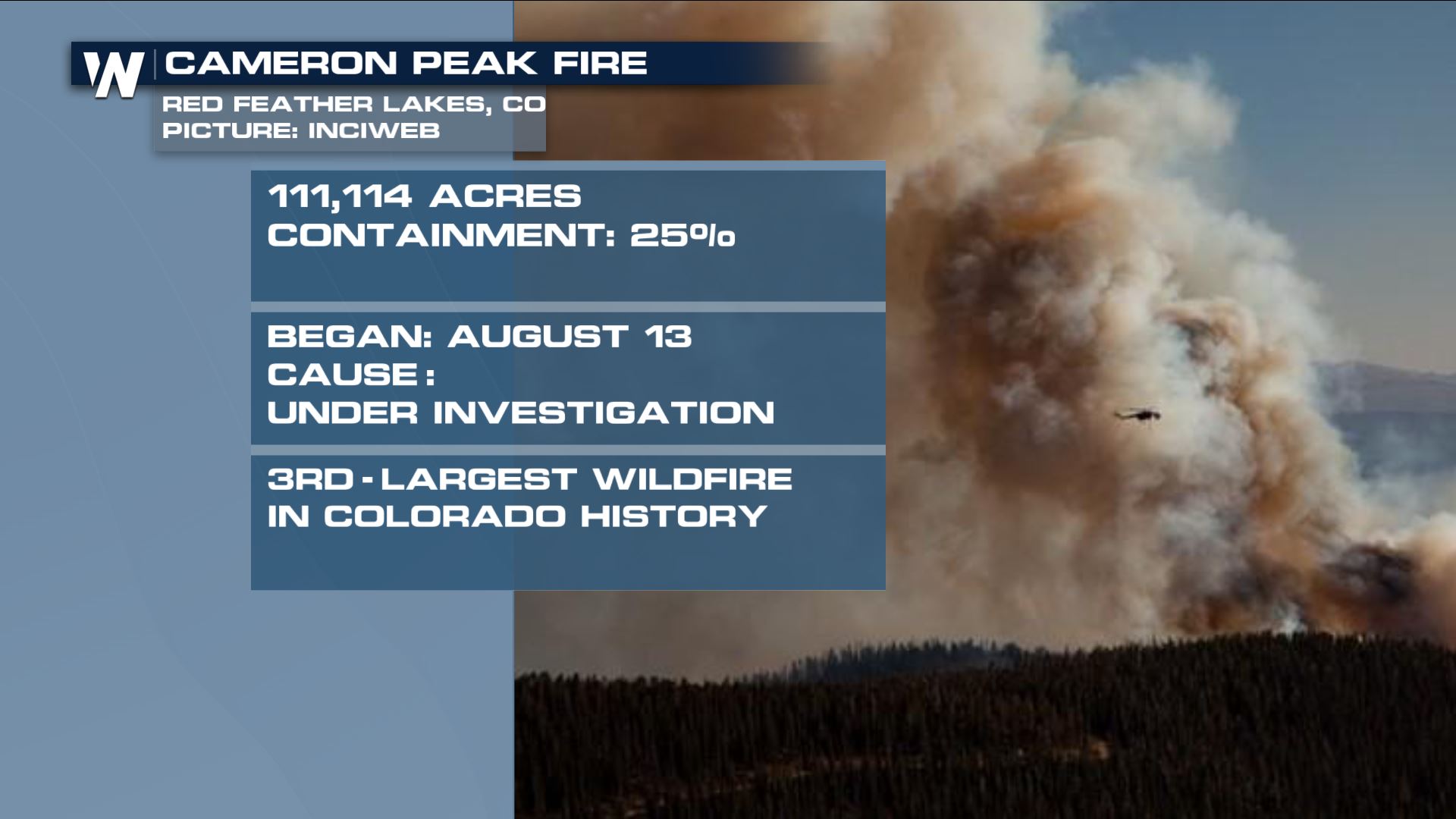 California isn't the only state with its largest fires in recorded history, but Colorado too. The Pine Gulch Fire is finished burning north of Grand Junction, Colorado. However, the Cameron Peak wildfire continues to burn west of Ft. Collins. It's the third-largest in state history as of Saturday. Unfortunately a high fire danger will return to the West this weekend. California will continue to be under fire weather warnings through at least Monday, September 28th and possibly longer.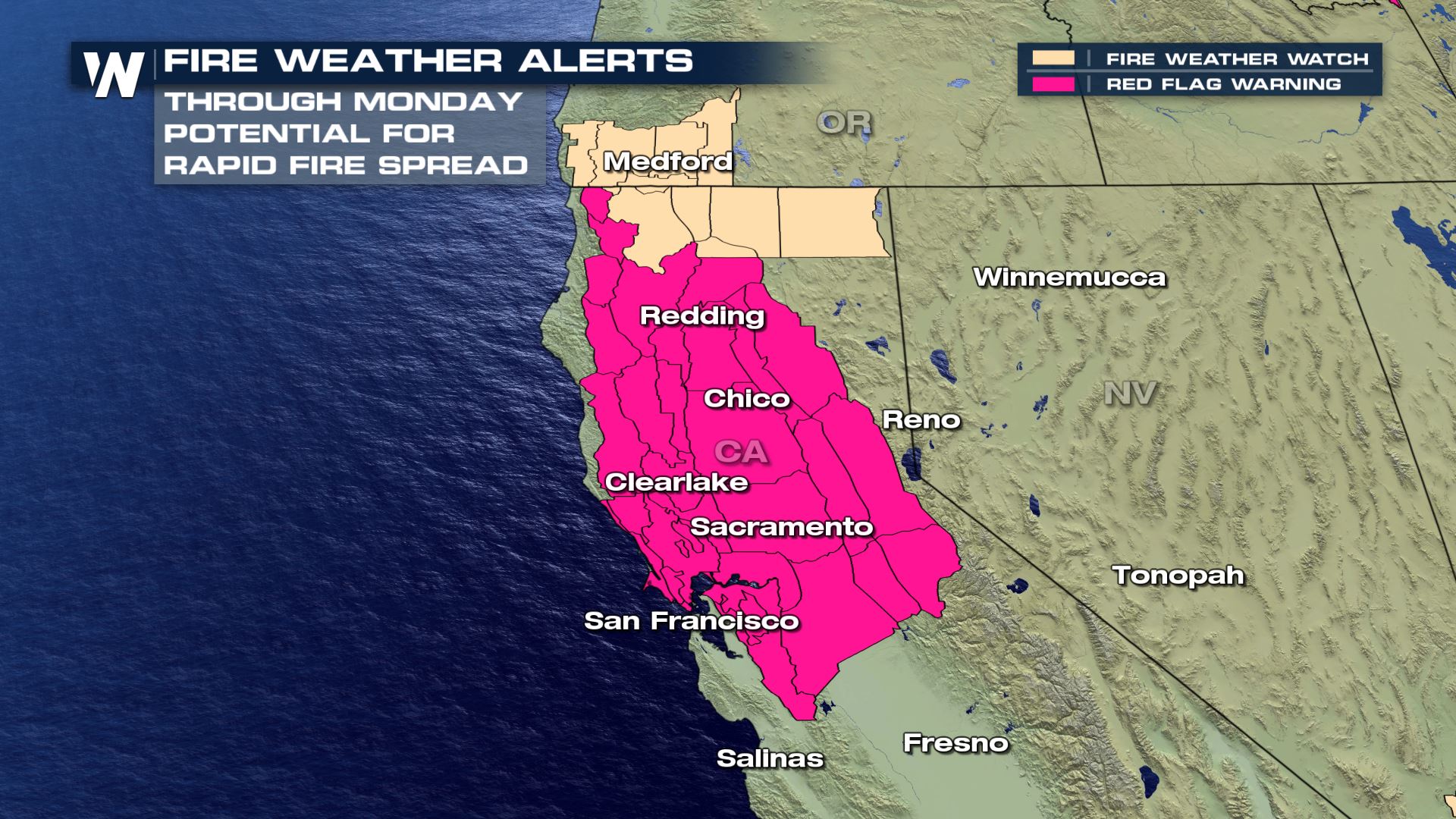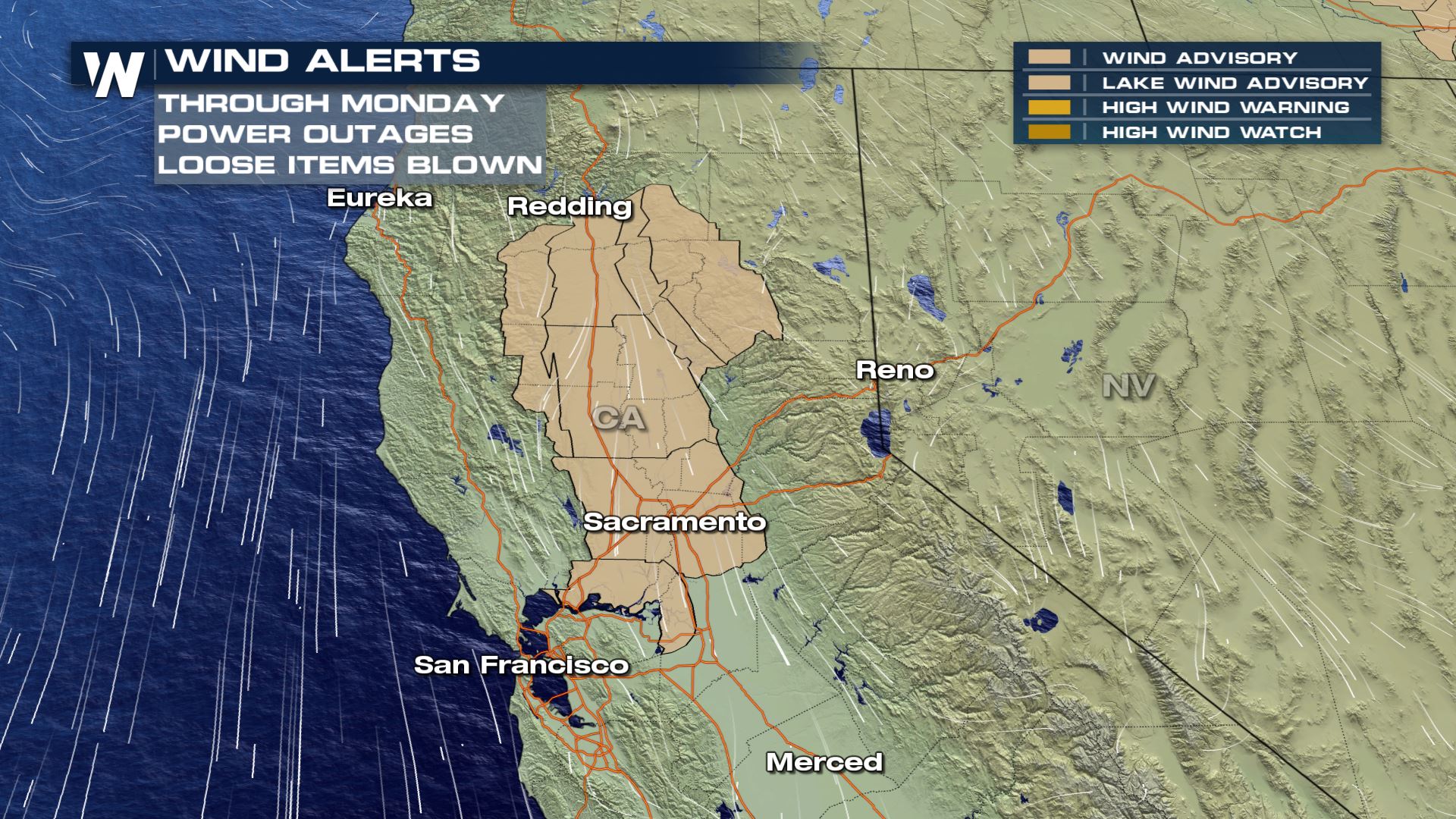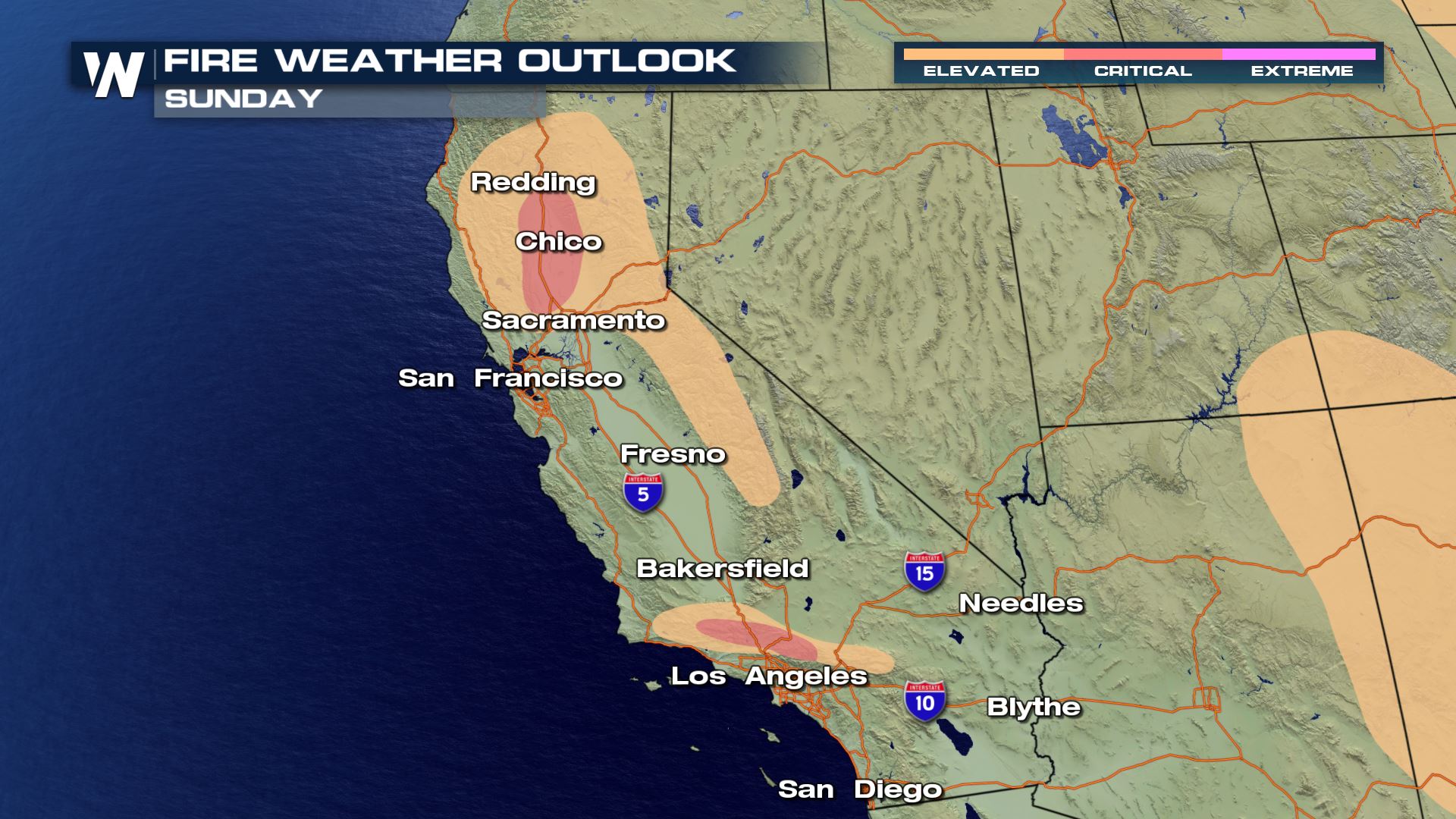 Windy, dry weather will encompass much of California this weekend. The Four Corners will be in a critical fire risk this weekend too.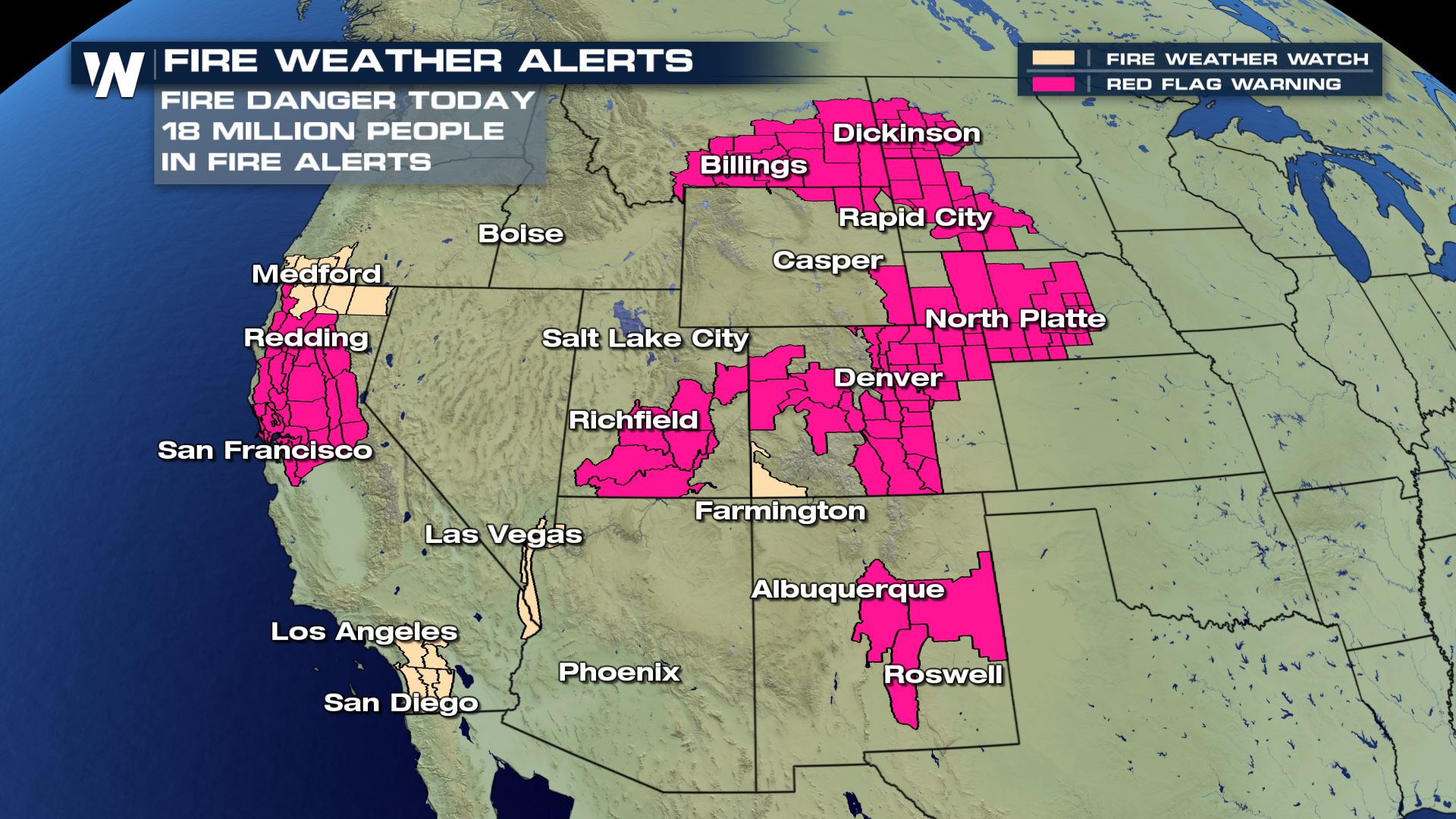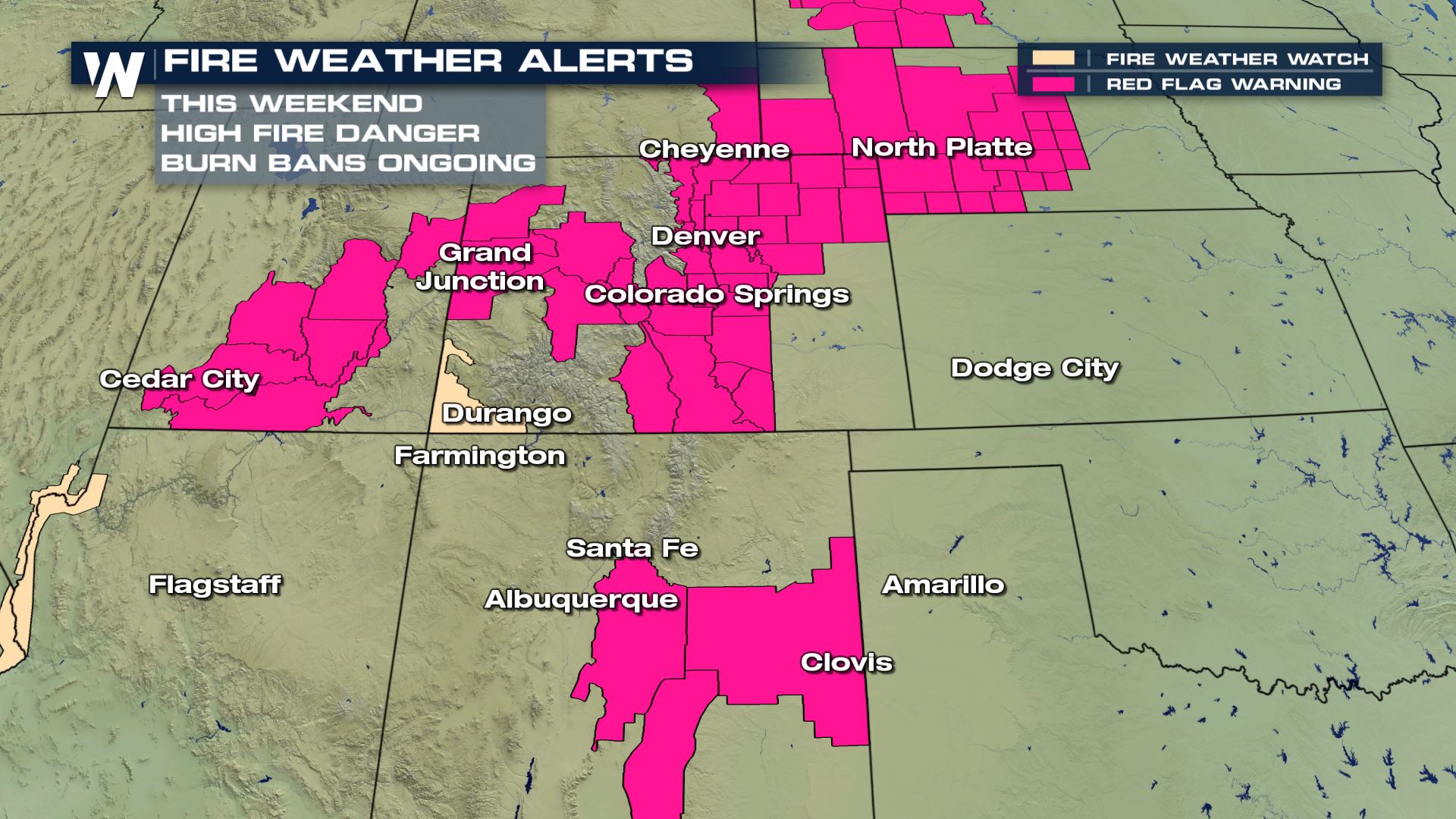 In all, about 18 million folks are under fire alerts as of Saturday.  Continue to stay with us for the latest forecast information.