On Thursday evening, Alvin strengthened from tropical storm status to a hurricane. This makes Alvin the first hurricane of either the East Pacific or Atlantic basin for the 2019 hurricane season. The storm was producing the minimum sustained winds of at least 74 miles per hour to be qualified as a hurricane. The National Hurricane Center released the information late Thursday for Alvin, which is over the eastern Pacific Ocean.  Since then, Alvin has weakened to a tropical storm once again. As of Thursday evening at it's peak intensity, Alvin was located hundreds of miles to the south-southwest of the southern tip of Baja California. Alvin had maximum winds of 75 mph. The lowest central pressure has dipped to 992 mb. It was moving to the west-northwest at 15 mph.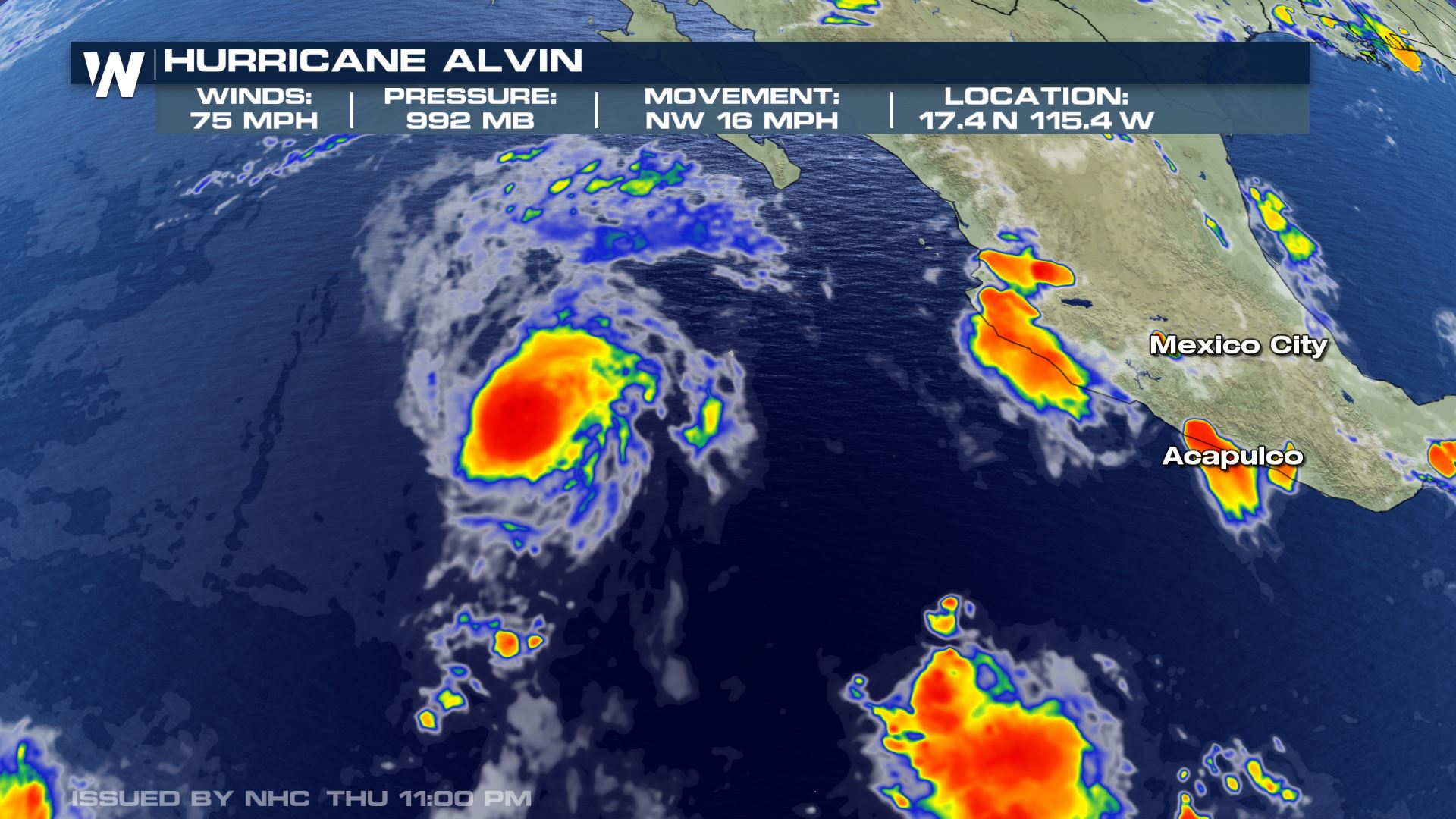 Early Friday morning, Alvin weakened back to tropical storm as maximum winds dropped below 74 mph. With the slow movement to the west-northwest, the storm is expected to remain over the open Pacific waters with no impact to land.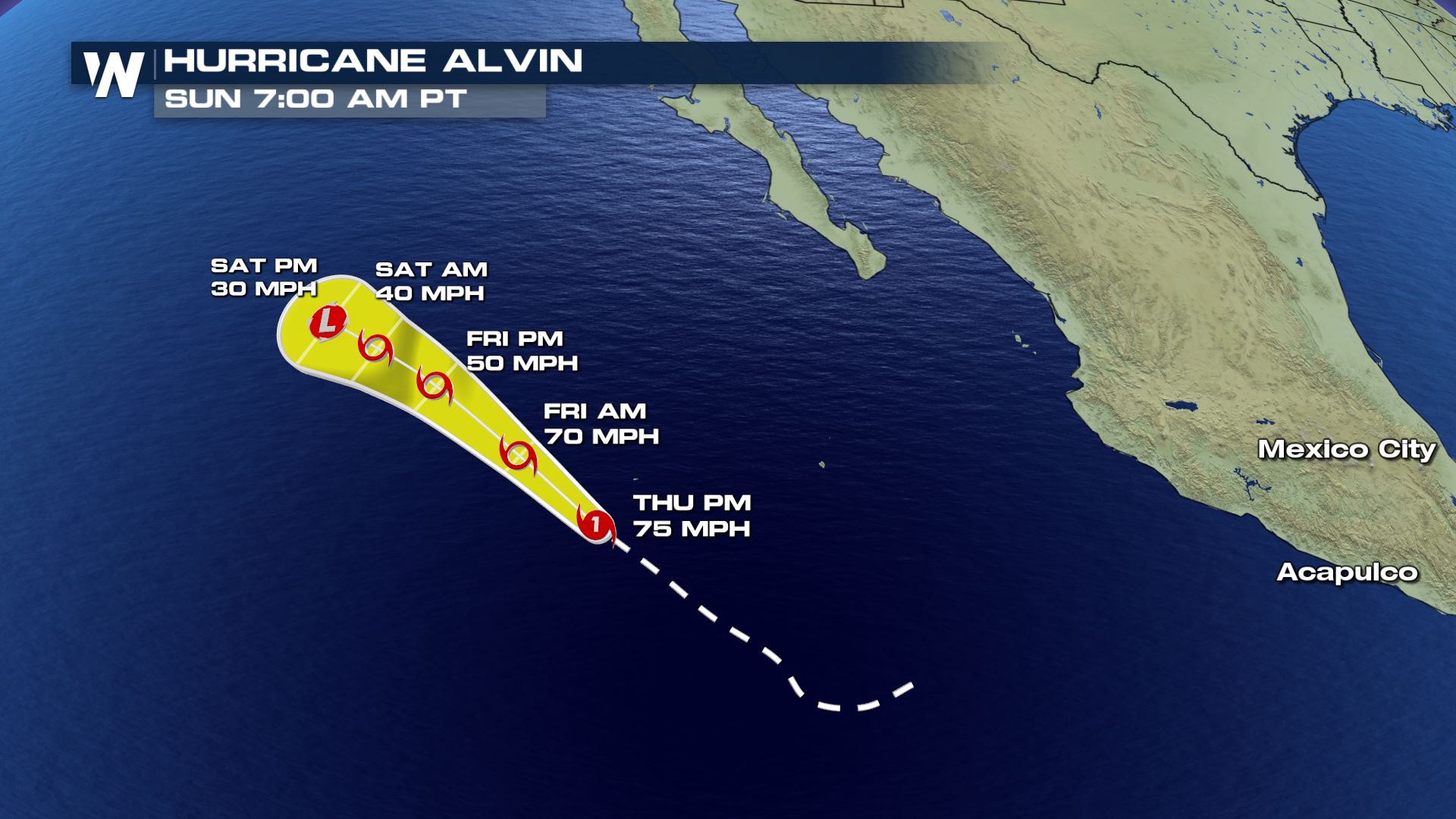 [Related Video: Understanding the Forecast 'Cone']
This is the first tropical system to form in the Eastern Pacific so far this year. This is a late start for the Eastern Pacific season. Typically, systems will form in May or early June in the eastern tropical Pacific. However, to hold off until late June is somewhat uncommon. By June 26, on average, there would typically have been at least 2 named storms and 1 hurricane to date in the Eastern Pacific, according to
National Hurricane Center climatology
. Since reliable tropical tracking has been kept through the use of satellites since the 1970s, only one year (2016) had featured no tropical systems through June. In 2016, a rare late start occurred, with the first named system, Agatha, developing in early July. According to hurricane researchers at Colorado State University, only one other such occurrence of such a late start happened in 1969 when Ava tied the latest date for a named storm to develop on July 2. https://youtu.be/iY9xmTO43Jo There is another tropical disturbance to watch in the East Pacific, and could form in nearly the same area as Alvin did. It would likely take a similar course, staying over open water. If this disturbance continued to become organized into an area of low pressure, it could become the next tropical cyclone in the Pacific to develop. If a cyclone does develop and  maximum sustained winds around the disturbance reach a threshold of at least 39 mph, it would be given a name. If named, the system would be called 'Barbara'.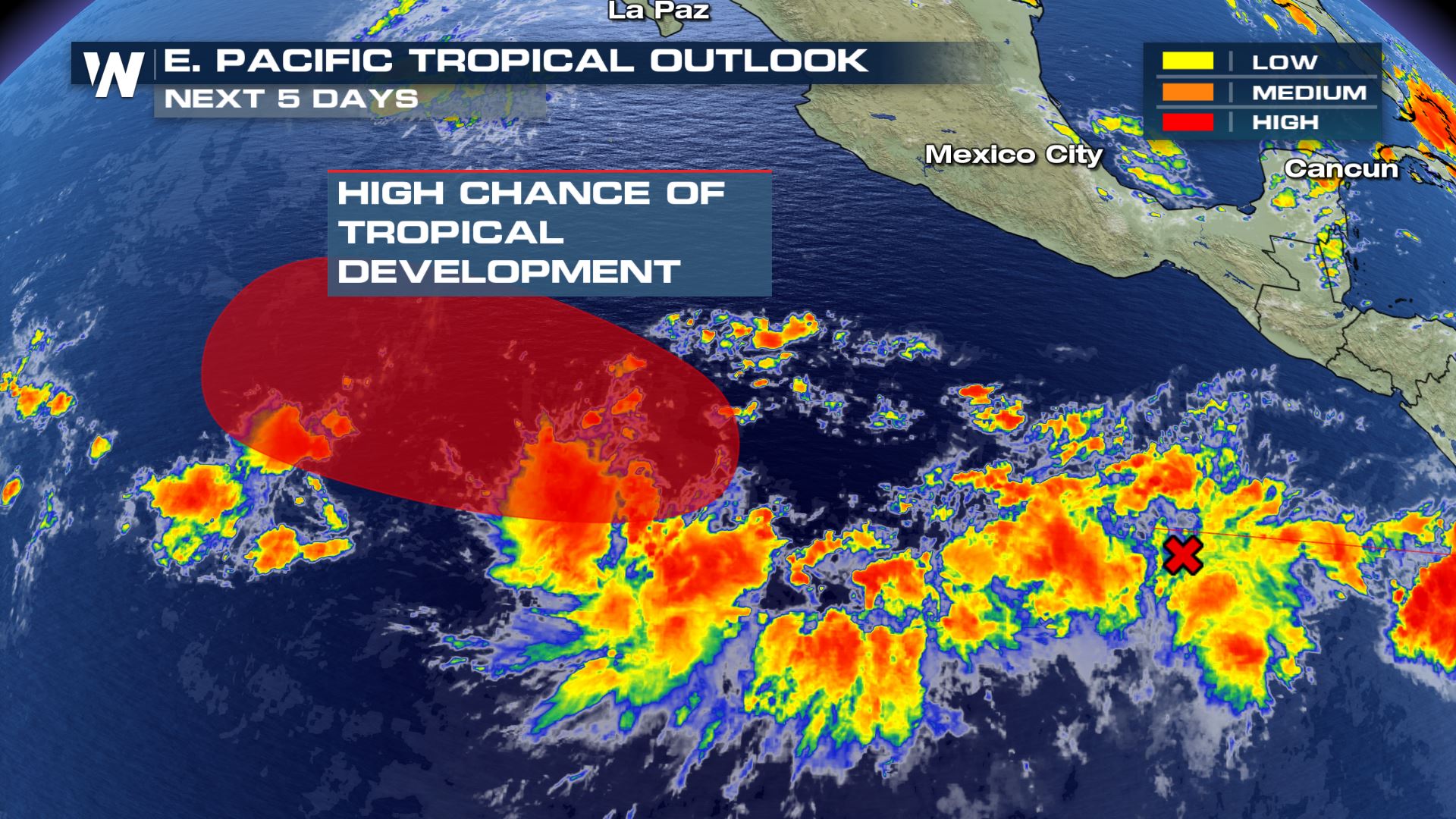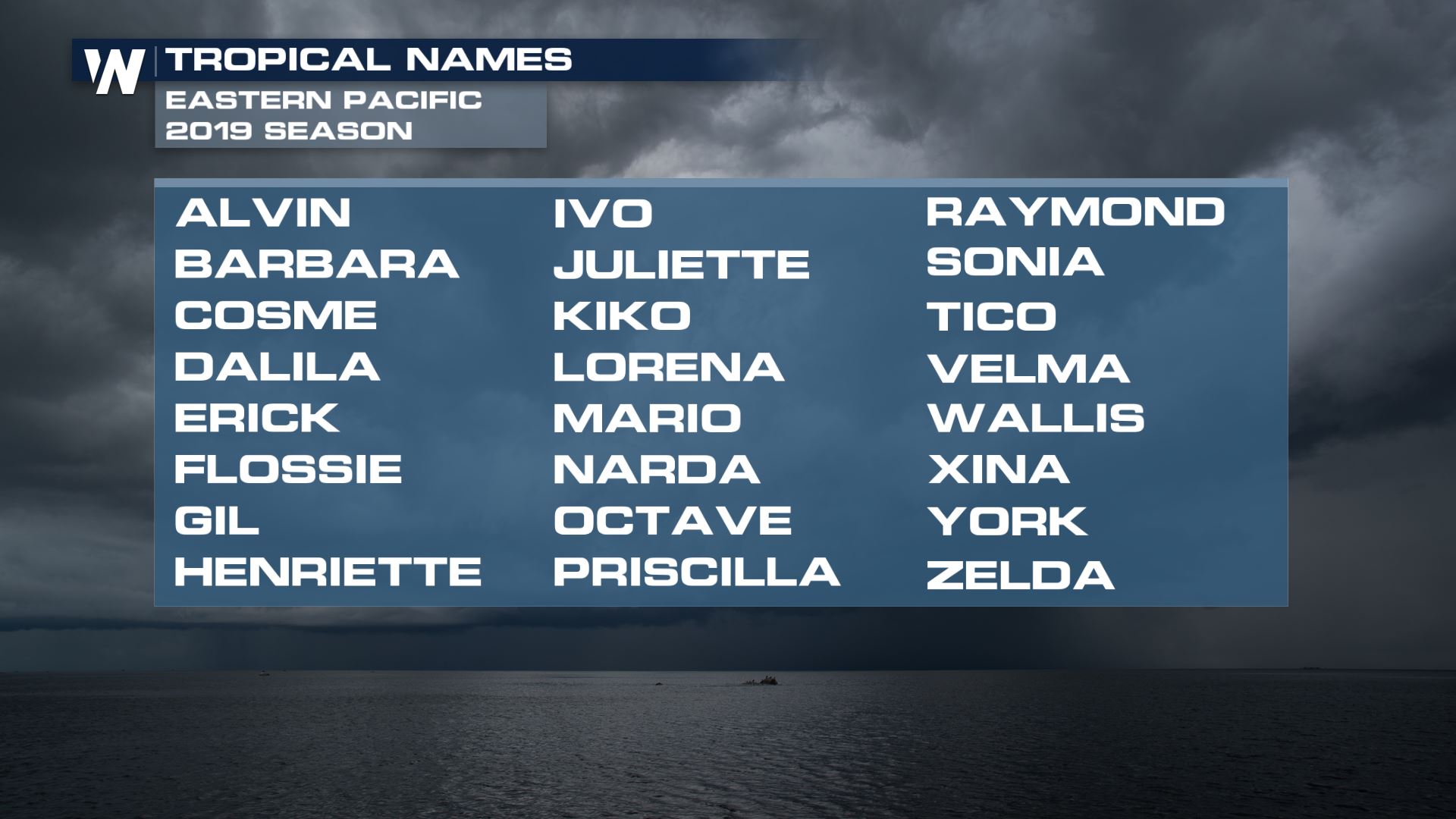 So far in the Atlantic, there has been just one named storm, Andrea, which was short lived. No tropical systems are anticipated in the Atlantic basin for at least the next 5 days. Stay with WeatherNation as we continue to follow the tropics throughout the season.