Over a half foot of rain doused Omaha, Nebraska on Monday morning, leading to widespread flash flooding in the area and making it one of the city's wettest day on record. As of 3pm CT, Omaha had seen 6.15" of rain for the day, with the measurable rainfall likely all but done for the day. That led to major issues during the Monday morning commute, with widespread flooding reported in the Omaha metro area,
according to the Omaha World-Herald
. For Omaha, Monday marked at least the fourth-wettest day in the city's recorded history, which dates back to 1887. The wettest day on record, August 7, 1999, still stands, though Monday came within a half inch of the all-time record (6.46").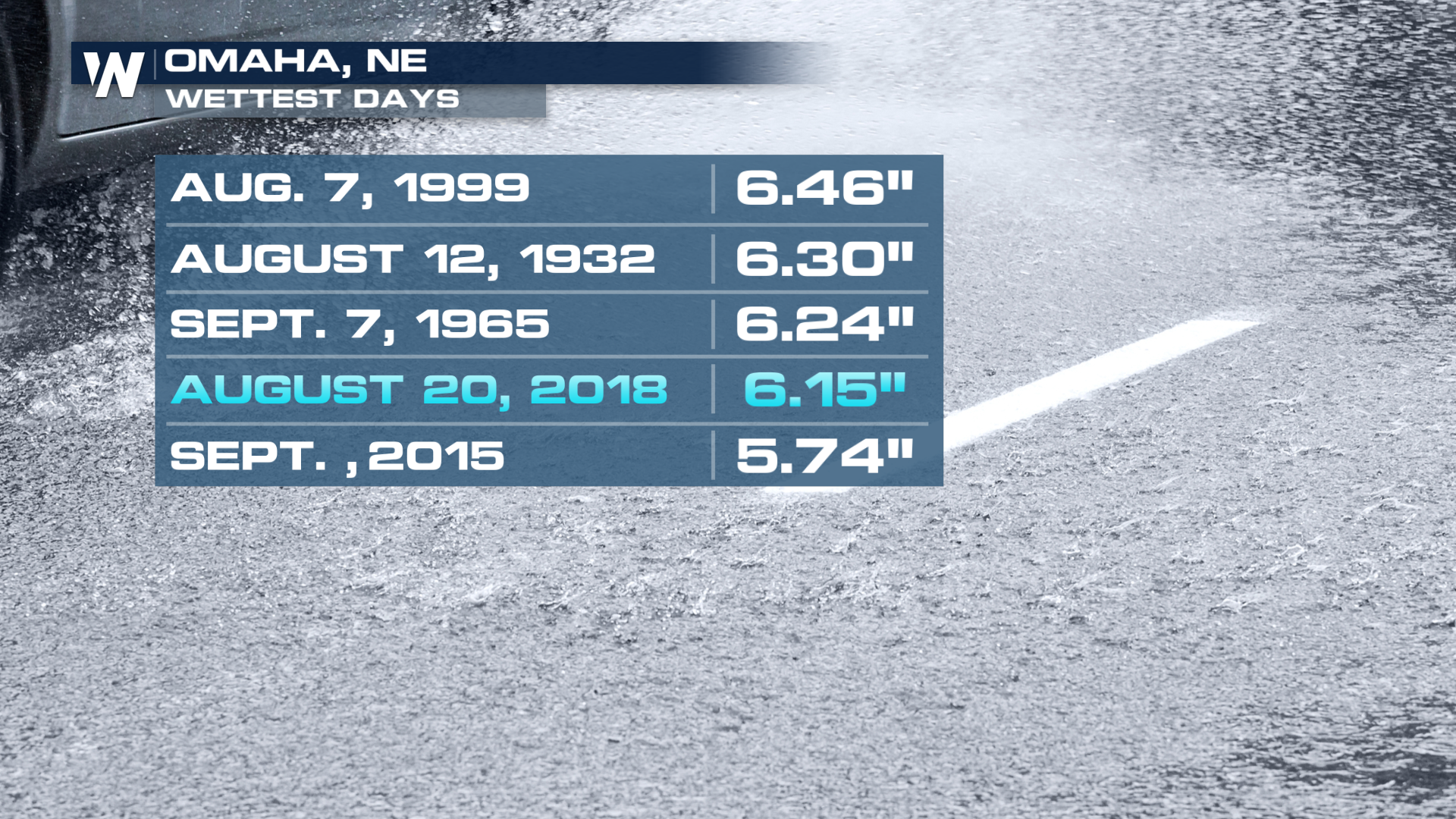 Omaha, however, will get a break from the rain in the next few days, with a generally drier pattern expected for much of the area, along with cooler conditions as well. Some rain chances could return by the end of the week, though.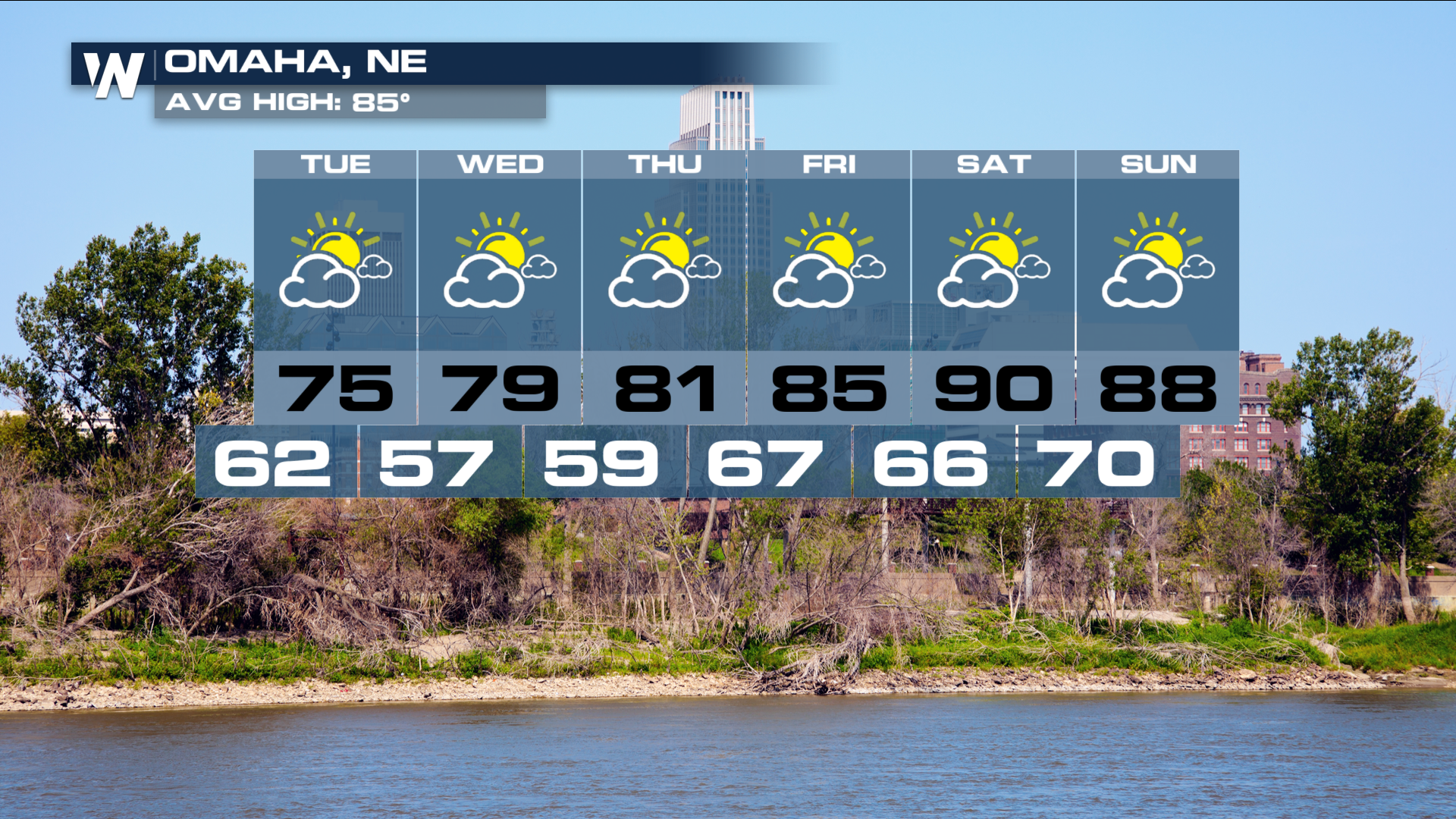 Stay with WeatherNation for the latest on the Plains rainfall. For WeatherNation: Meteorologist Chris Bianchi