Both Monday and Tuesday evening featured heavy rain and flash flooding across portions of Colorado and New Mexico.  Yet again this Wednesday, we are looking for the risk oh heavy rain showers to prompt more flash flooding. Flash Flood Watches have been posted across portions of Wyoming and Colorado. Showers and storms fire off this afternoon and into the evening hours. These storms could produced localized heavy rainfall.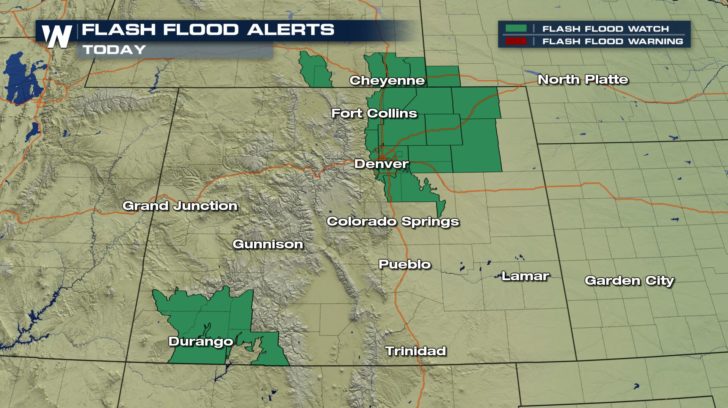 It doesn't take much for flash flooding to occur in the area of the country. The ground can't absorb rainfall rates of 2" per hour. Especially when the heavy rain is falling over burn scars.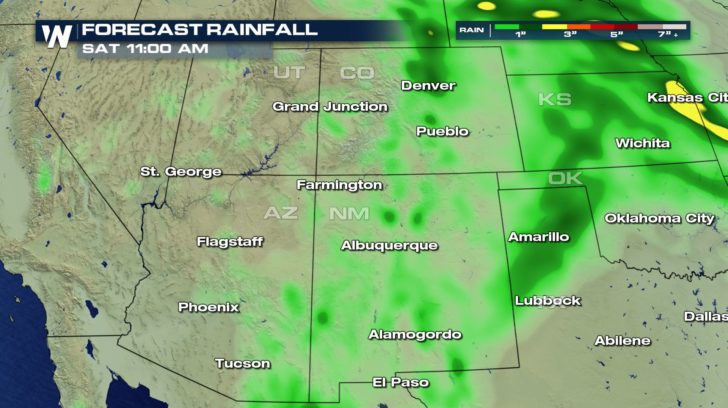 From Wednesday through Saturday morning, much of the rain will be falling across Colorado and New Mexico, two areas that have been hit hard by recent flash flooding. As always if you see a road covered in water, turn around, don't drown. Taking extra time for a water-free detour will be worth it. For WeatherNation, Meteorologist Kate Mantych.