The threat for flash flooding will accompany a powerful storm system across the South and Southeast this weekend, starting in Texas on Saturday before moving east and intensifying on Sunday.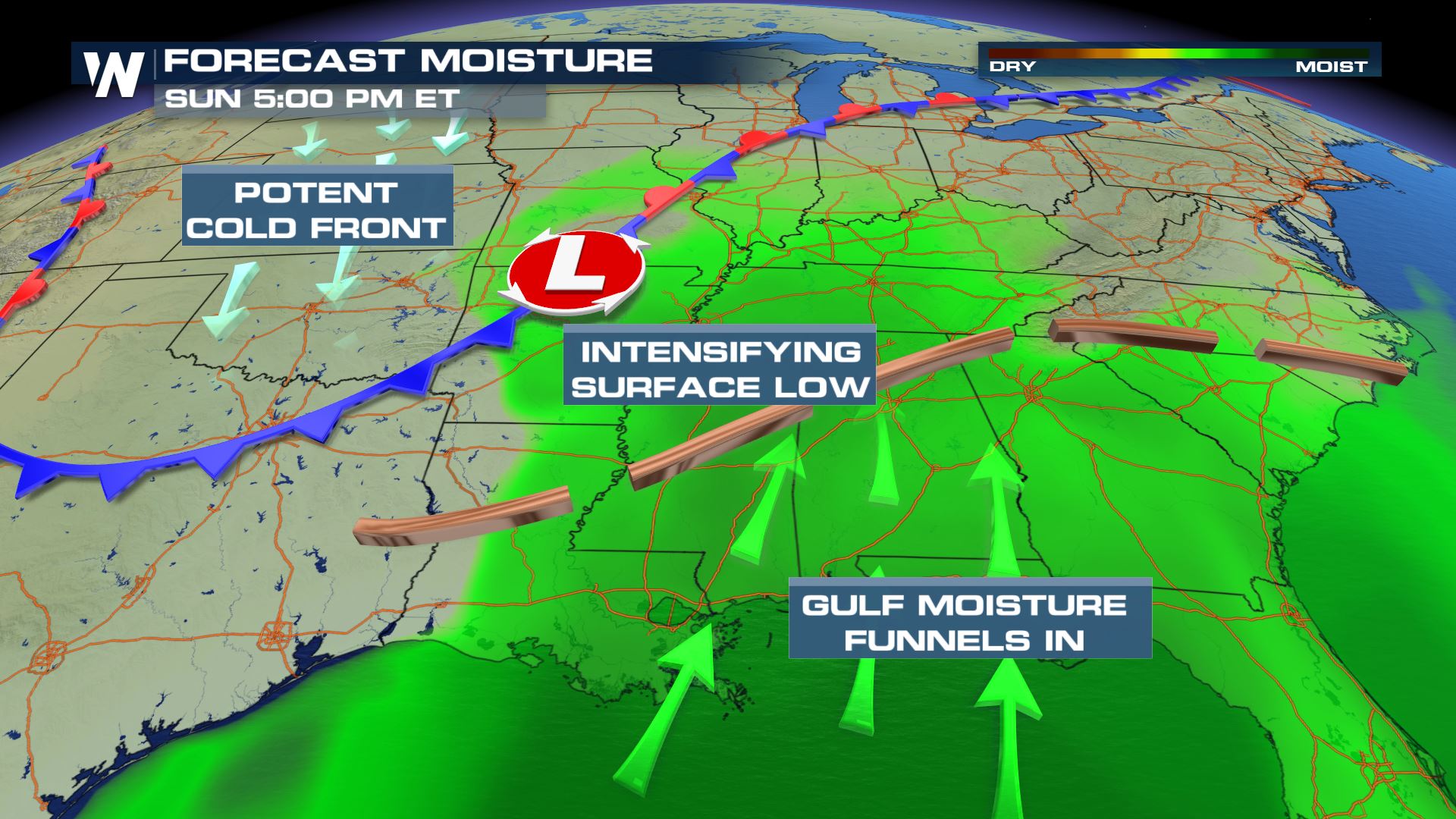 Strong winds out of the south will precede a strong surface low pressure system and its associated cold front, leading to plentiful moisture across the Southern and Eastern United States. This storm system will be capable of creating widespread and dangerous severe storms, capable of producing intense rainfall in addition to hail, tornadoes, and damaging winds.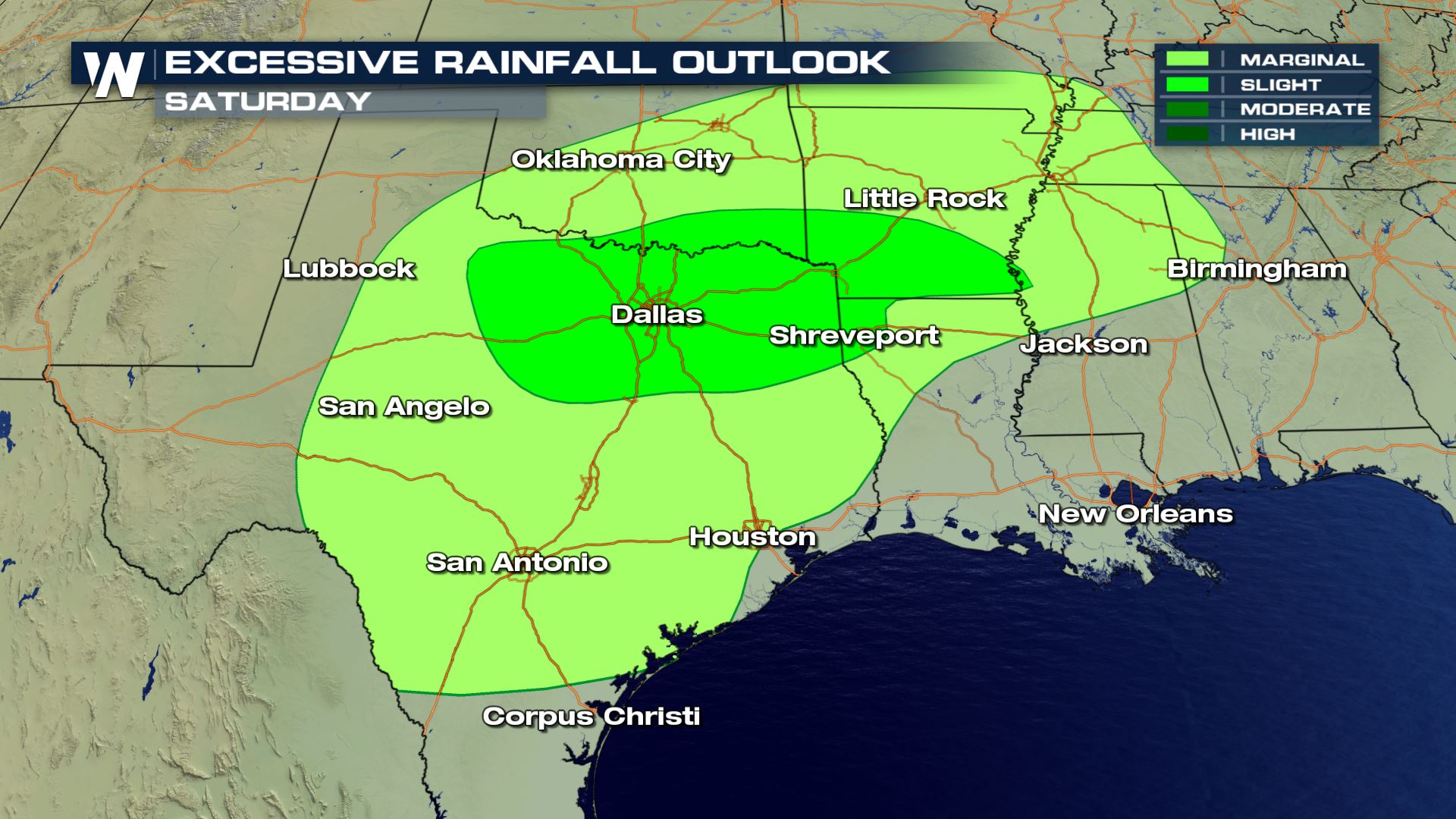 The Weather Prediction Center, a branch of the National Weather Service, is highlighting the I-10, I-20, and I-30 corridors across Texas, Louisiana, Arkansas, and Mississippi on Saturday with a slight and marginal risk for excessive rainfall. This means these locations will have the potential for enough rain to fall in a short period of time, which could lead to flooding and flash flooding.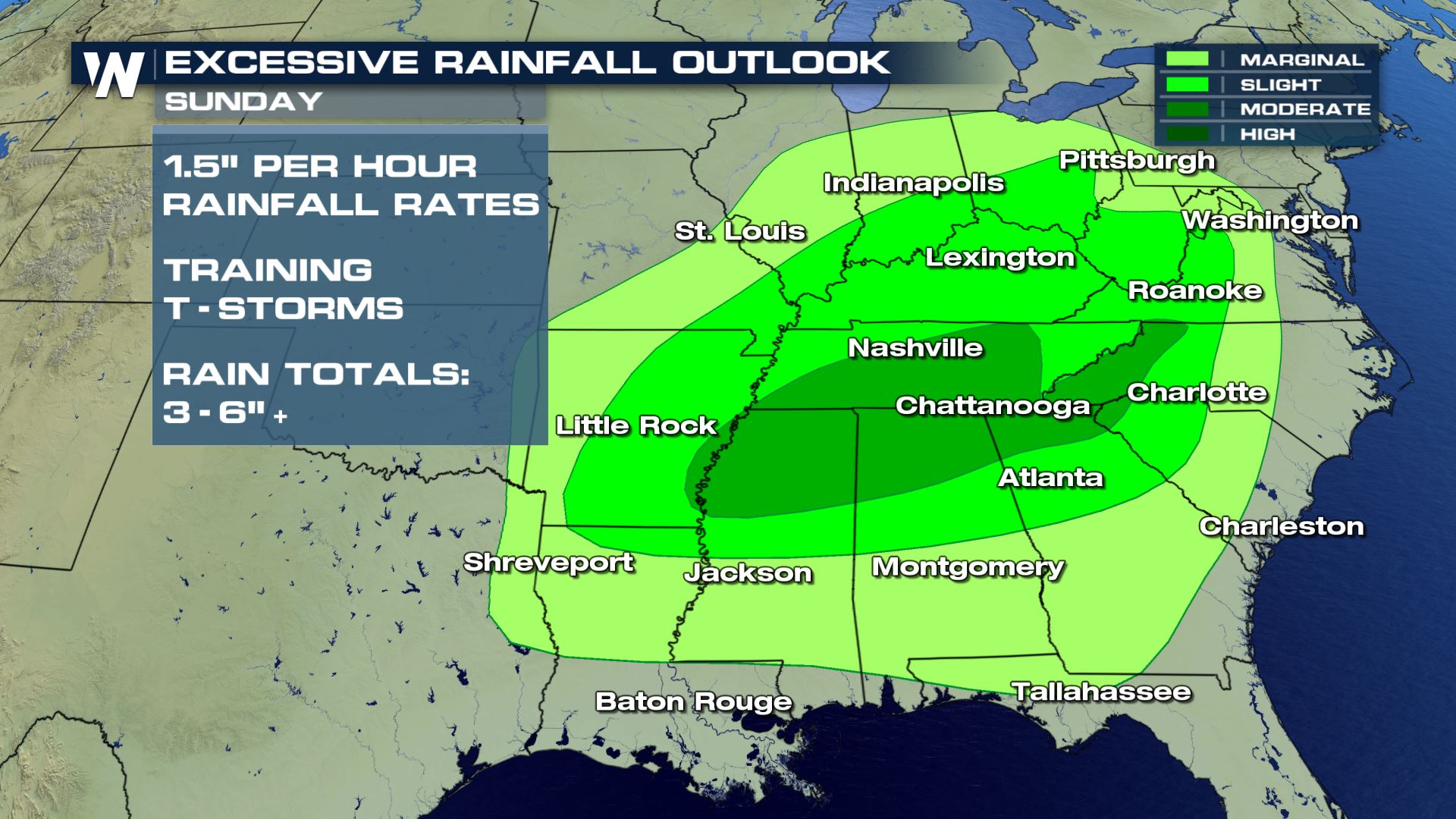 On Sunday, more widespread, heavy rain is expected to impact much of the Southeast, as well as some locations north along the Appalachians.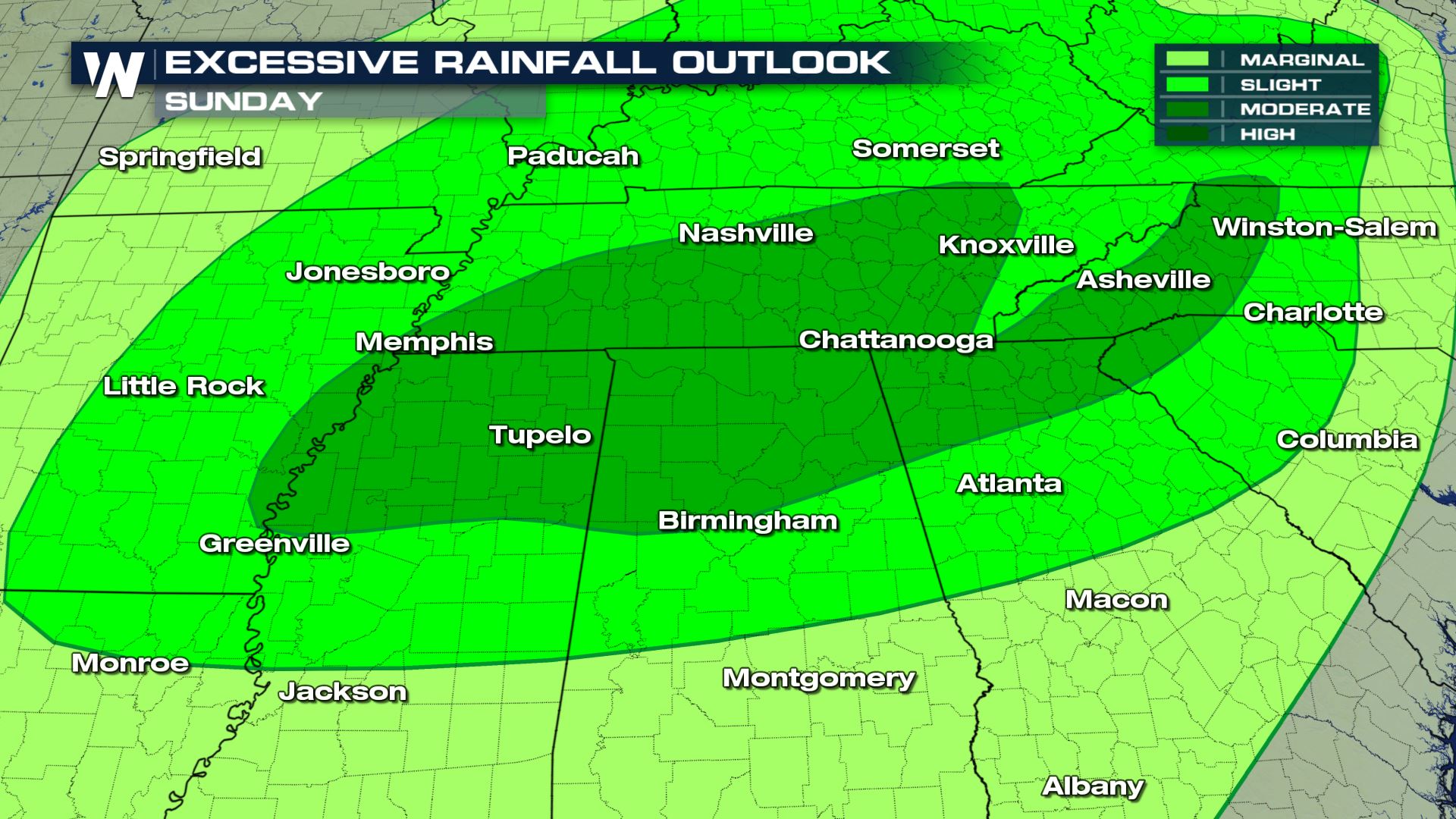 A moderate risk for excessive rainfall is highlighting the increasing risk on Sunday for locations across Northern Alabama, Georgia, Eastern Tennessee, Western North Carolina, Western Virginia, and the Upstate of South Carolina.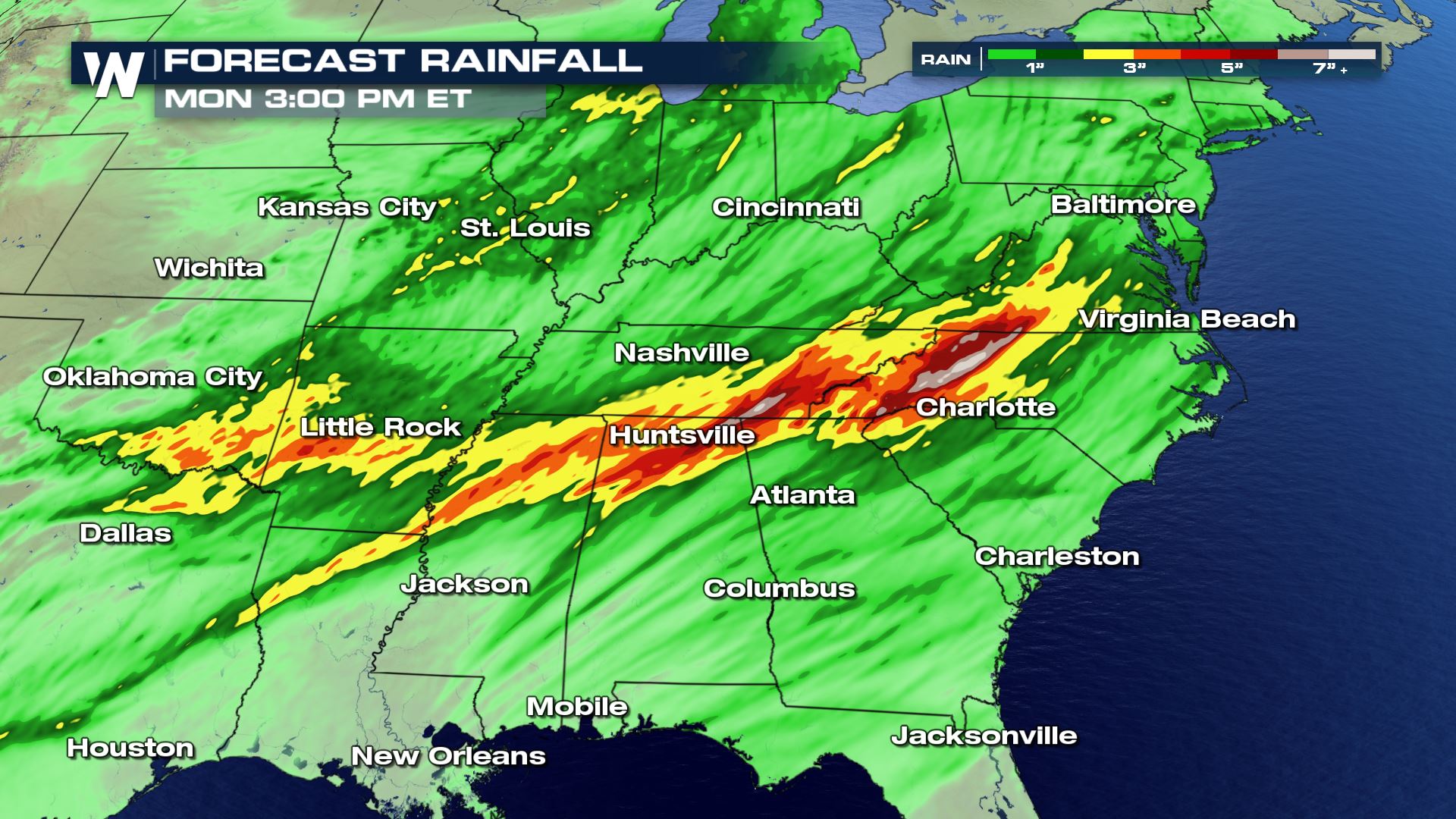 As much as 3-6 inches of rain could accumulate between Saturday and Monday from this storm system, much of which could fall in a short period of time.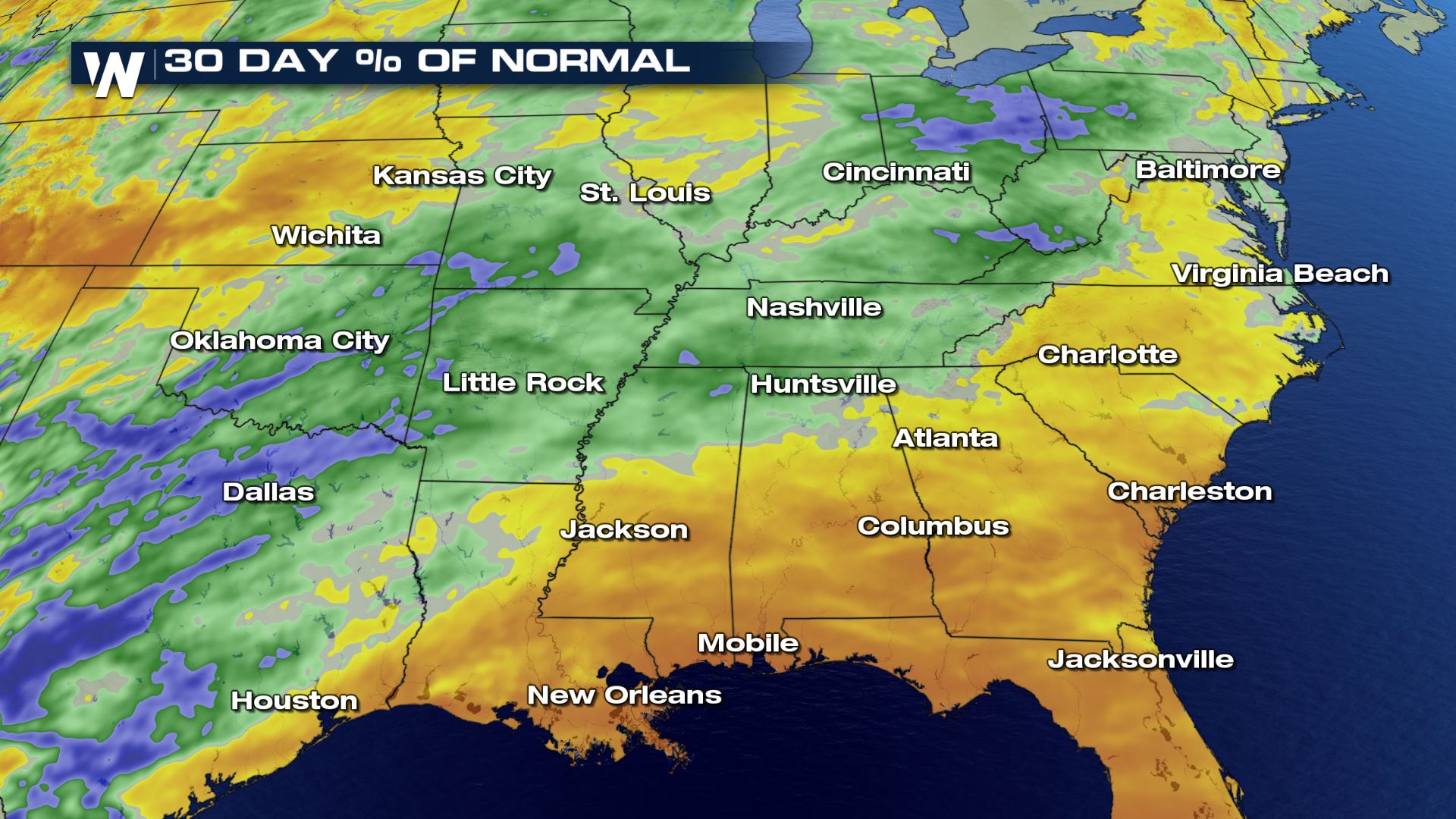 Some locations across the Southeast will be able to better absorb the moisture than others, highlighted in yellow and brown, since these locations have seen lower than average precipitation over the past 30 days. But, for the areas highlighted in blue and green, moisture content in the soil will already be higher, leading to increased runoff and a greater risk of flooding. Always heed the advice of local emergency managers and first responders and in case of road closures due to flooding, turn around, don't drown.