If you live on the East Coast, you might be over the rain. Not only is the rainy weather ruining any outdoor weekend plans but it is also leading to increasing flooding concerns. Over the past few days, flooding reports have been abundant across the east.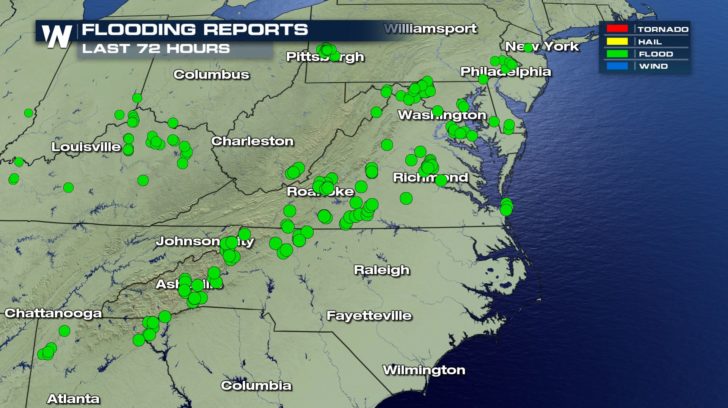 https://twitter.com/NWSWPC/status/997765609466277889 Since the east has seen so much rain AND will receive more on top of that, the National Weather Service has issued flood alerts for much of the Mid-Atlantic for Saturday.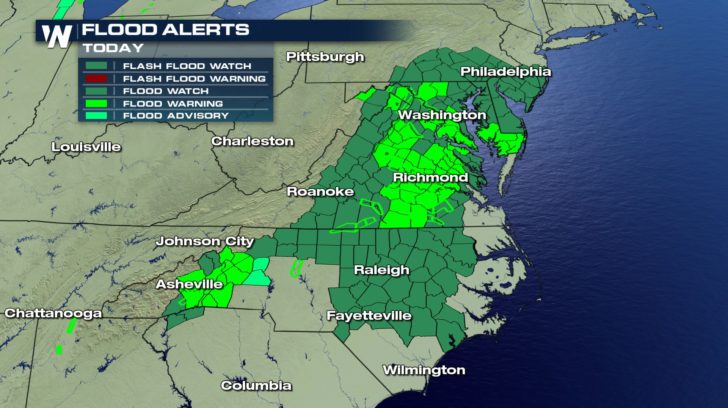 https://twitter.com/NWSWPC/status/997837946781863937 Why is it raining so much? Well you can thank a high pressure and low pressure that are working together for this. Around high pressure systems, wind flow clockwise. Around a low pressure system, they flow counter-clockwise. These two systems are working together to funnel in moisture from the tropics across the east.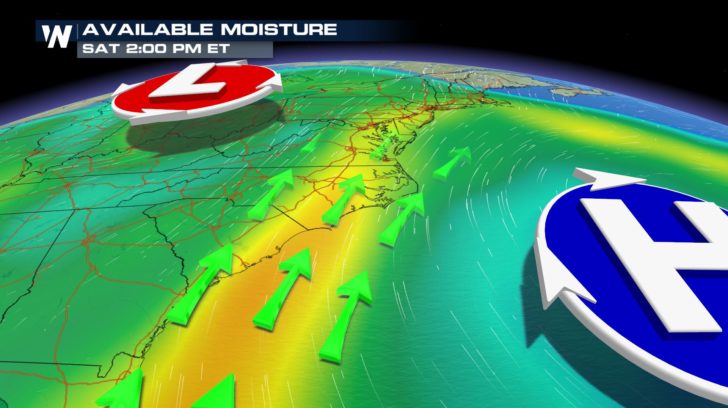 For the end of the weekend and start of the week, the East Coast can expect several more inches of rain. All of this moisture will have no where to go since the ground is saturated. That means the soil can hold as much water as it possibly can.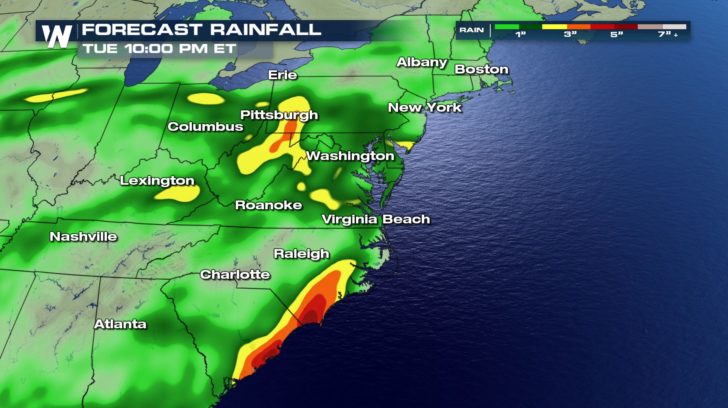 Be sure to stay safe if flooding is occurring in your area and remember to "Turn Around. Don't Drown." For WeatherNation, Meteorologist Kate Mantych