More rain is on the way from the Tennessee Valley to the Arklatex through Thursday with a continued concern for flooding. Flood Watches remain in effect from Kentucky to Texas. Rainfall totals of 2" to 4" are likely with some areas possibly seeing up to 5".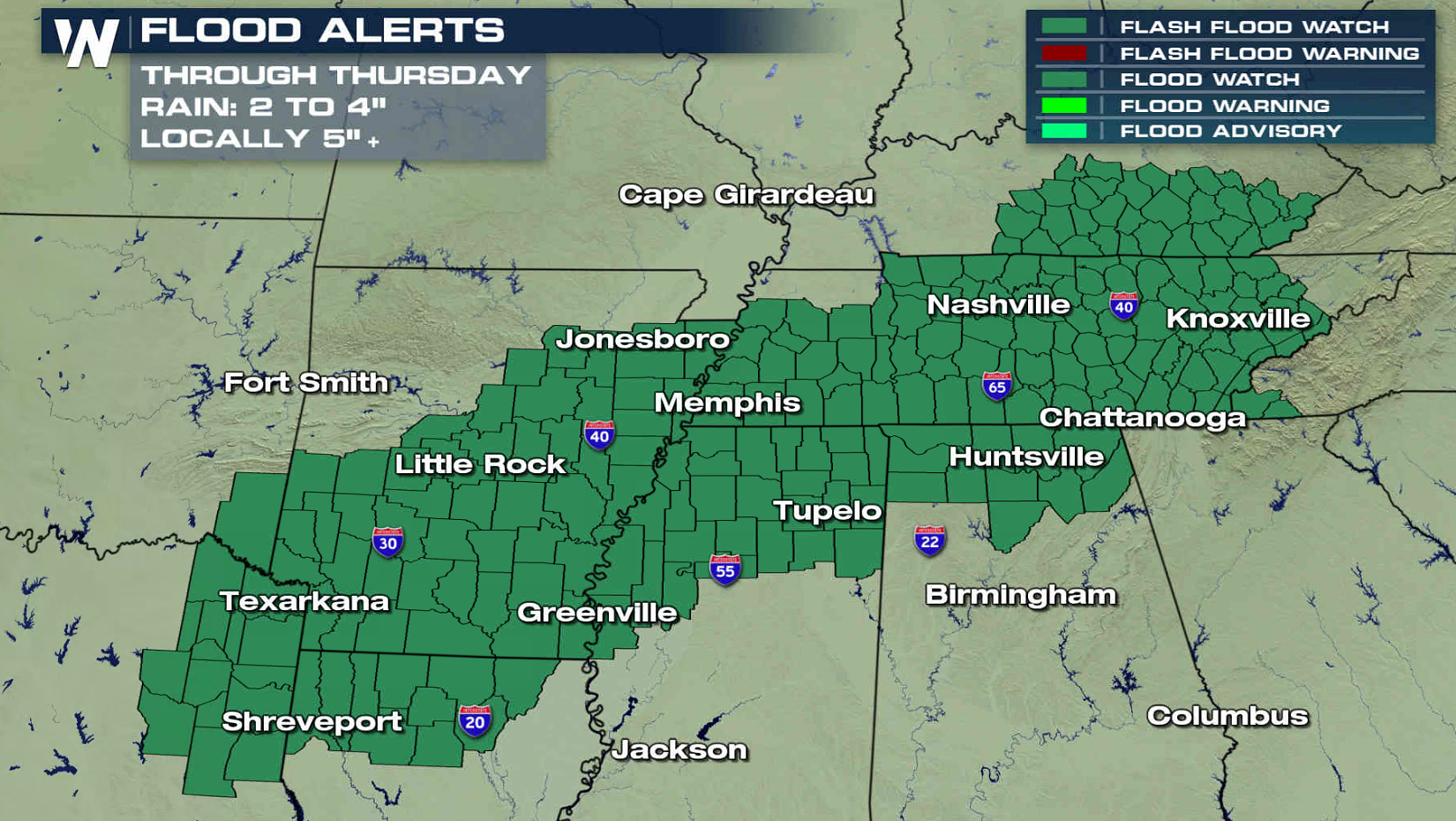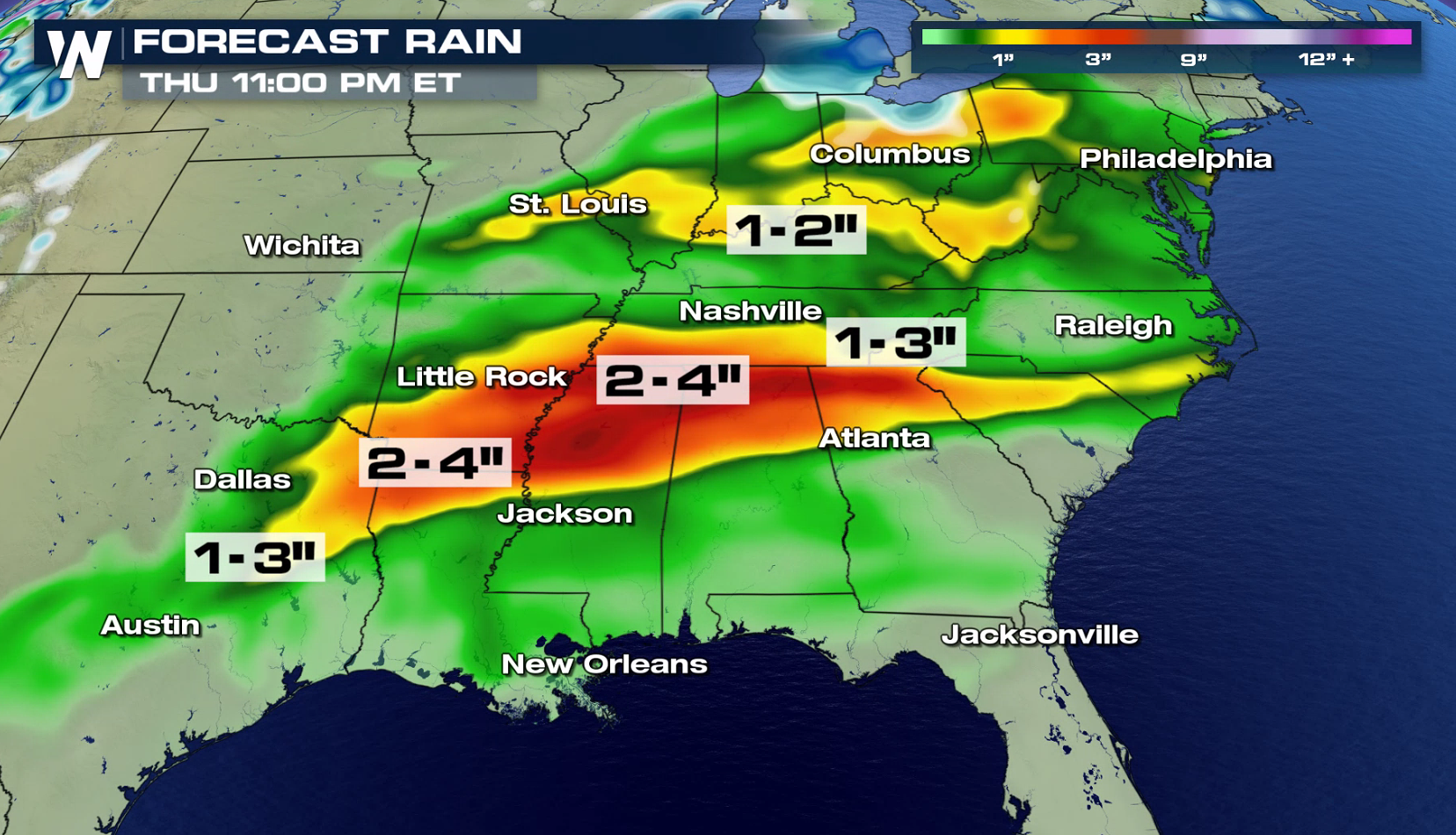 Humidity remains high as air pushes in from the Gulf of Mexico, raising dew points. Aloft, the sub -tropical Jet Stream remains strong and moist.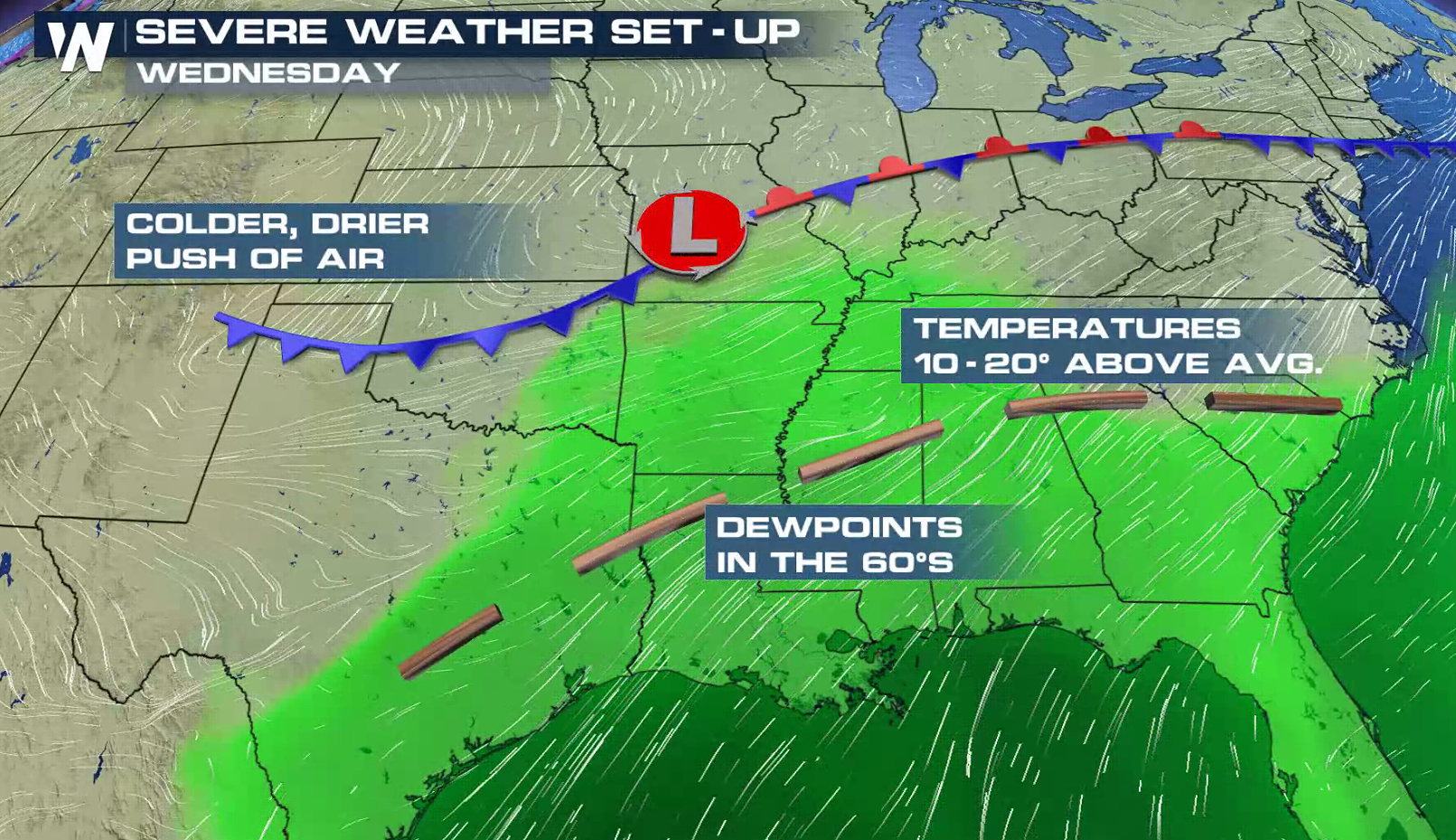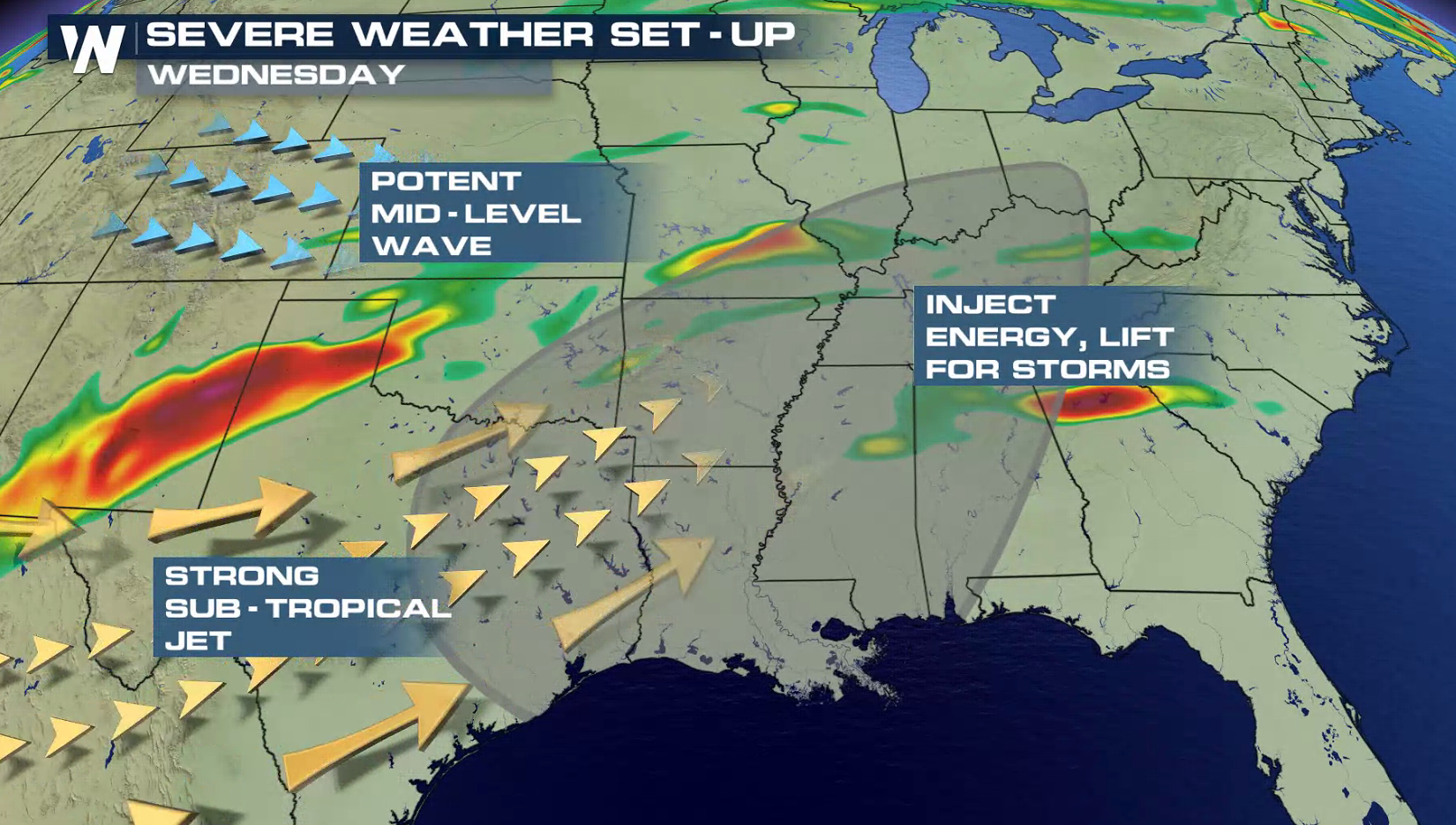 A trough remains draped over the region, providing energy for thunderstorm development. As a cold front and low pressure center sinks southward, additional thunderstorms will pop-up with the potential for heavy rainfall.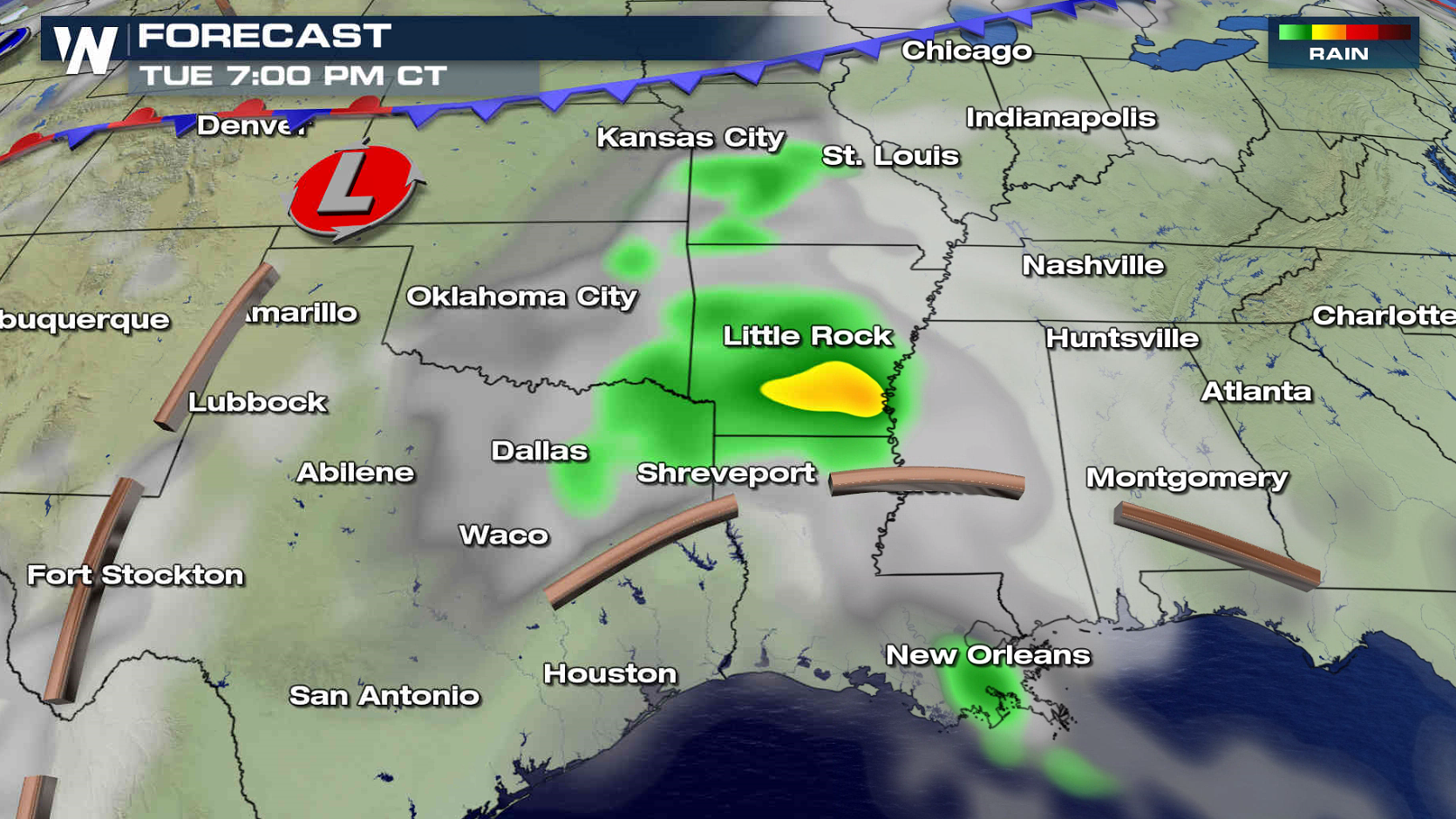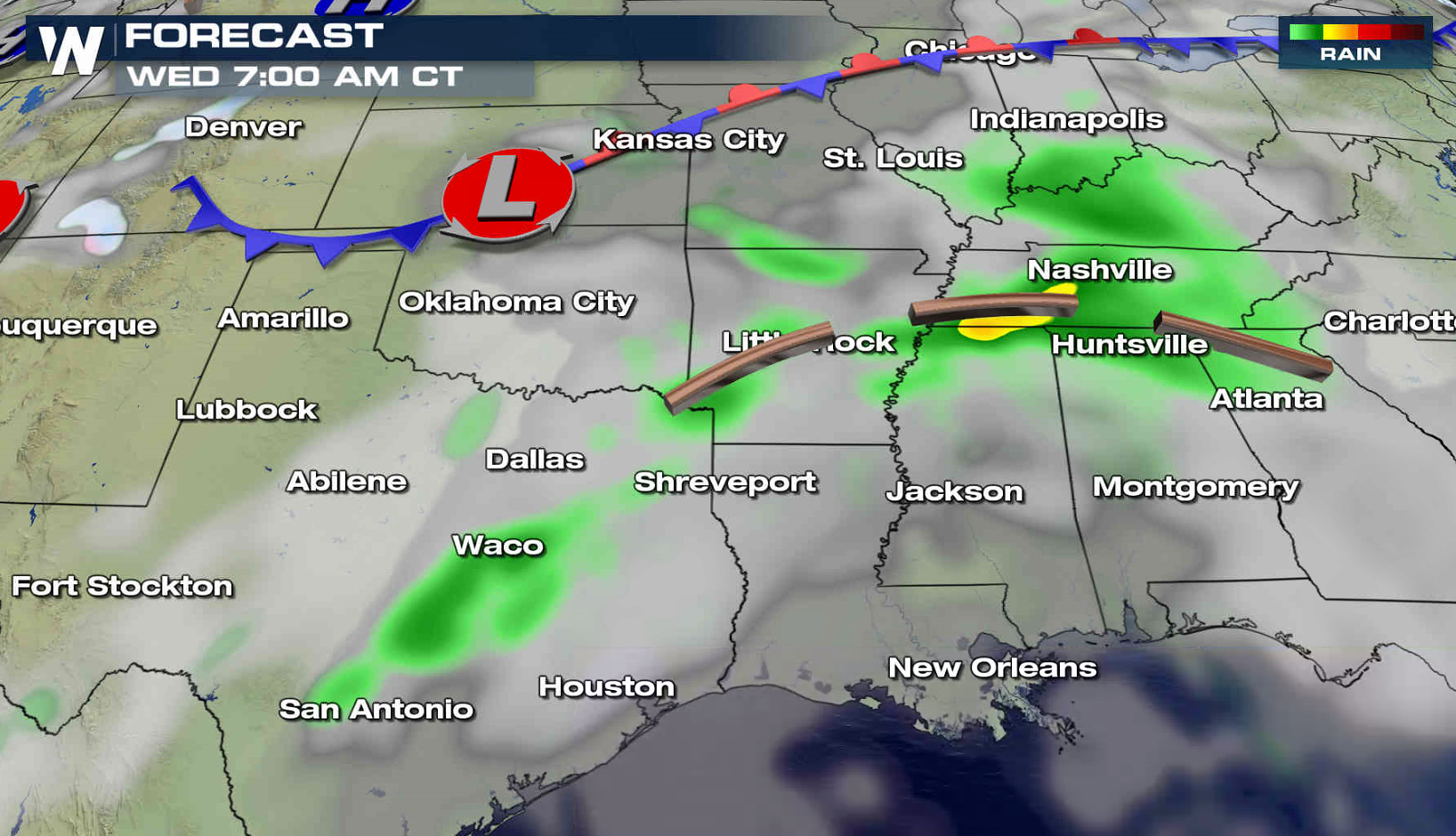 For WeatherNation: Meteorologist Mace Michaels