After a multi-day flood threat for the Great Plains is starting to wind down as energy now shifts towards the Gulf Coast of Texas. In Central Texas, thunderstorms produced large hail around the Interstate 35 corridor... Golf ball size hail fell in Bulverde! Winds also gusted as high as 67 mph in Texas City!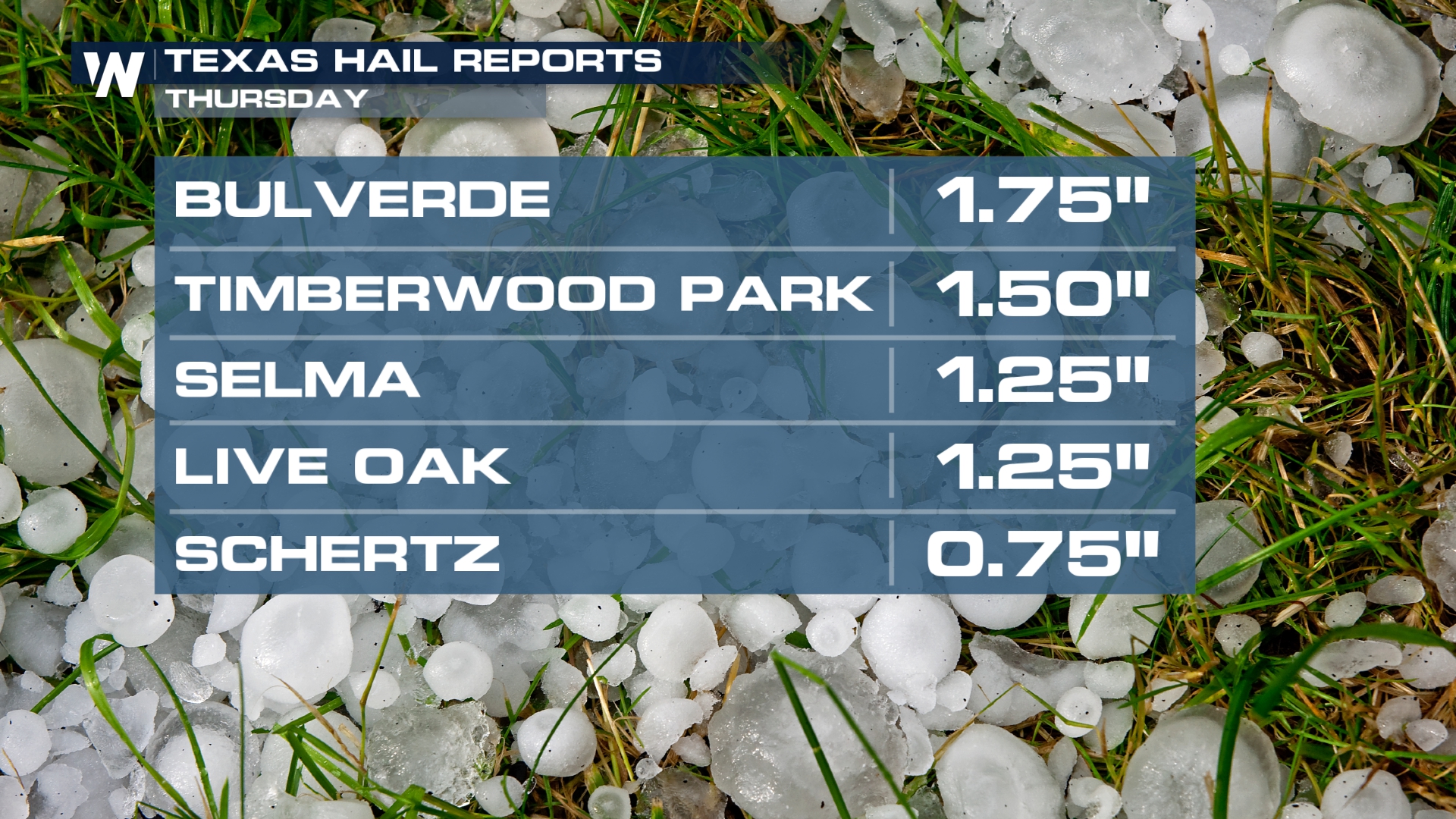 Storms in Central Texas will continue to move towards the Gulf Coast overnight. Storms will be aided by a cold front dropping in from the north. This front is a more organized forcing mechanism and will start to switch up the nearly stagnant pattern we've been in across west Texas over the last few weeks. Although a few storms could still be strong, most will remain below severe limits overnight.
Grounds are saturated in areas, increasing the flood risk around the metros. Keep this in mind as a couple inches of quick rainfall will be possible with each storm cell that moves through.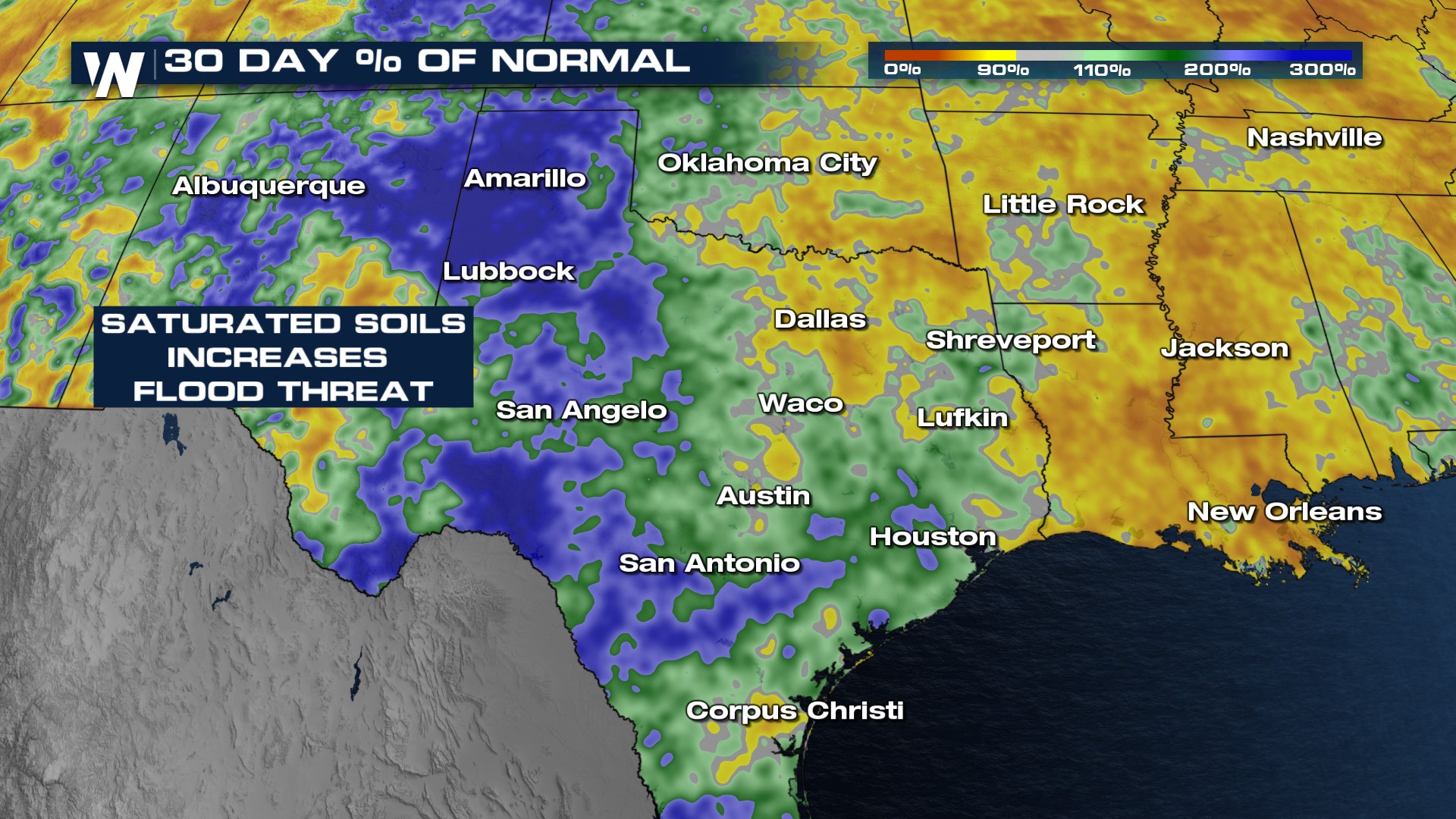 For more on the flood risk and severe weather concerns, join WeatherNation for the Central and Western Regional forecasts, always :30 and :50 past the hour, respectively.