The Midwest, Great Lakes and Ohio Valley regions have seen their fair share of severe storms and rounds of heavy rain over the last week due to a slow moving front. Rainfall reports overall in the Midwest and Central Plains have been as high as 5-12 inches, so far, since last week.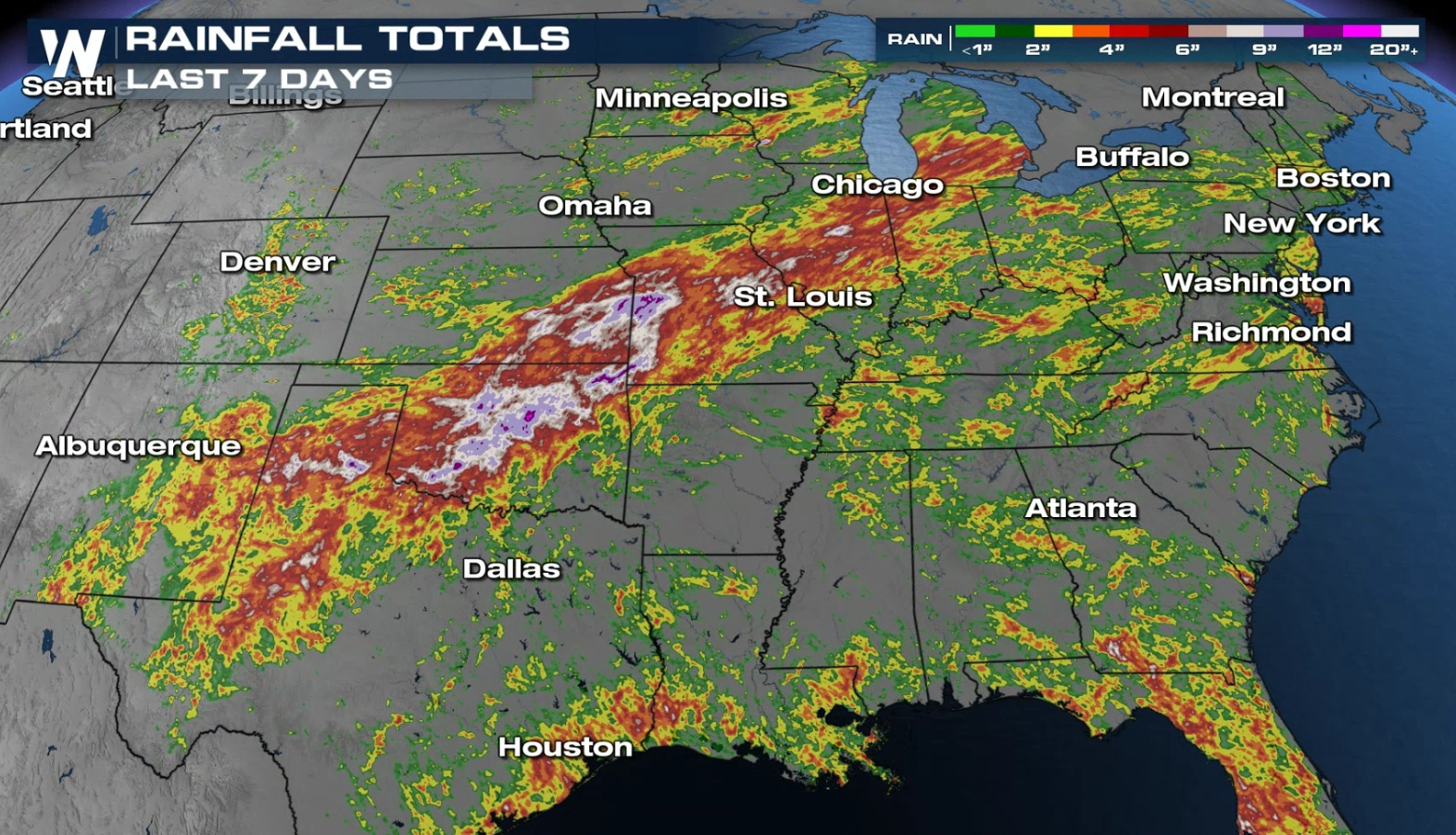 Several areas in the Ohio Valley and southern Plains saw around 3" in the last 24 to 48 hours. More is ahead for the southern tier of the nation as the front slides slowly southward.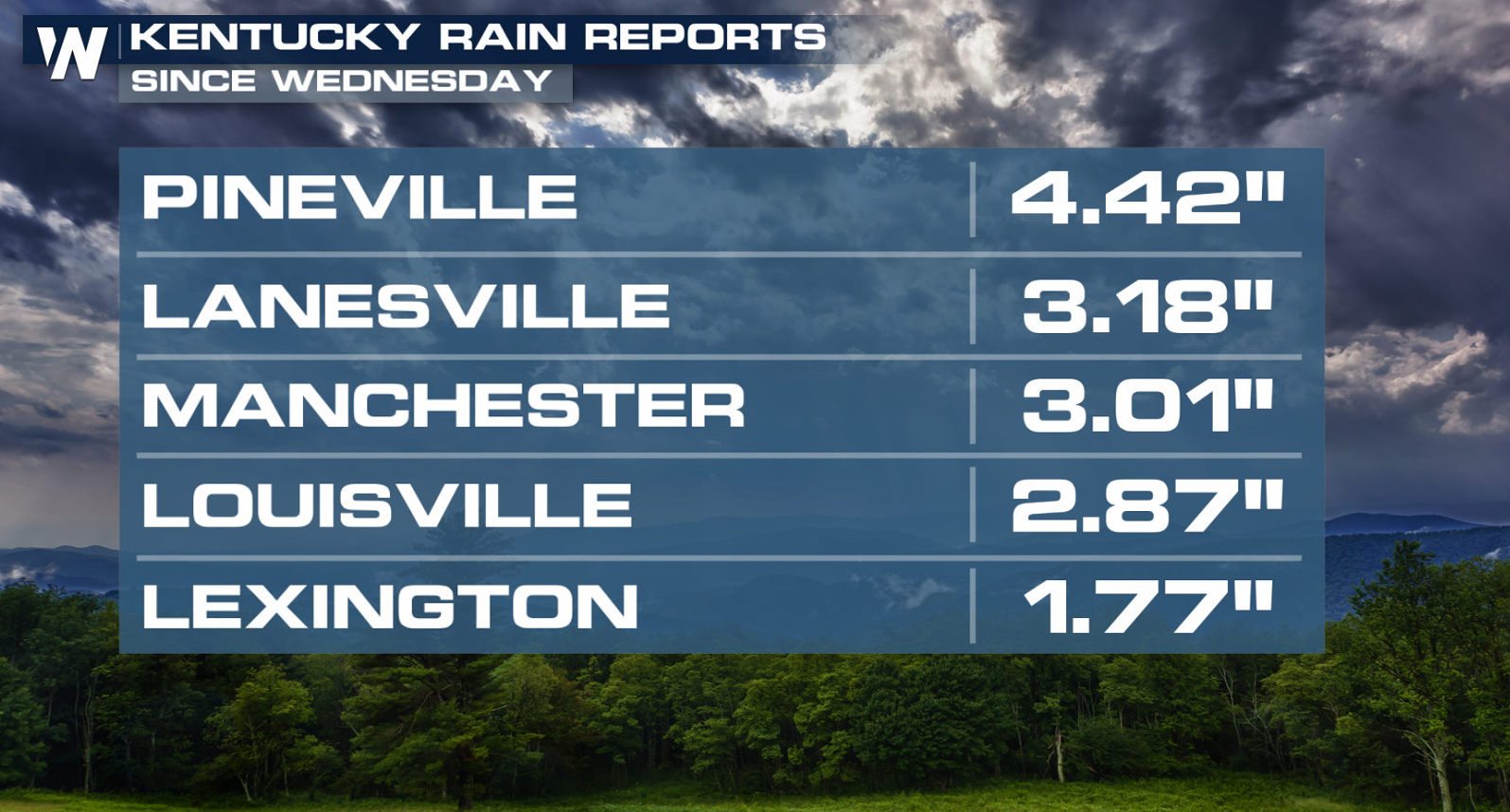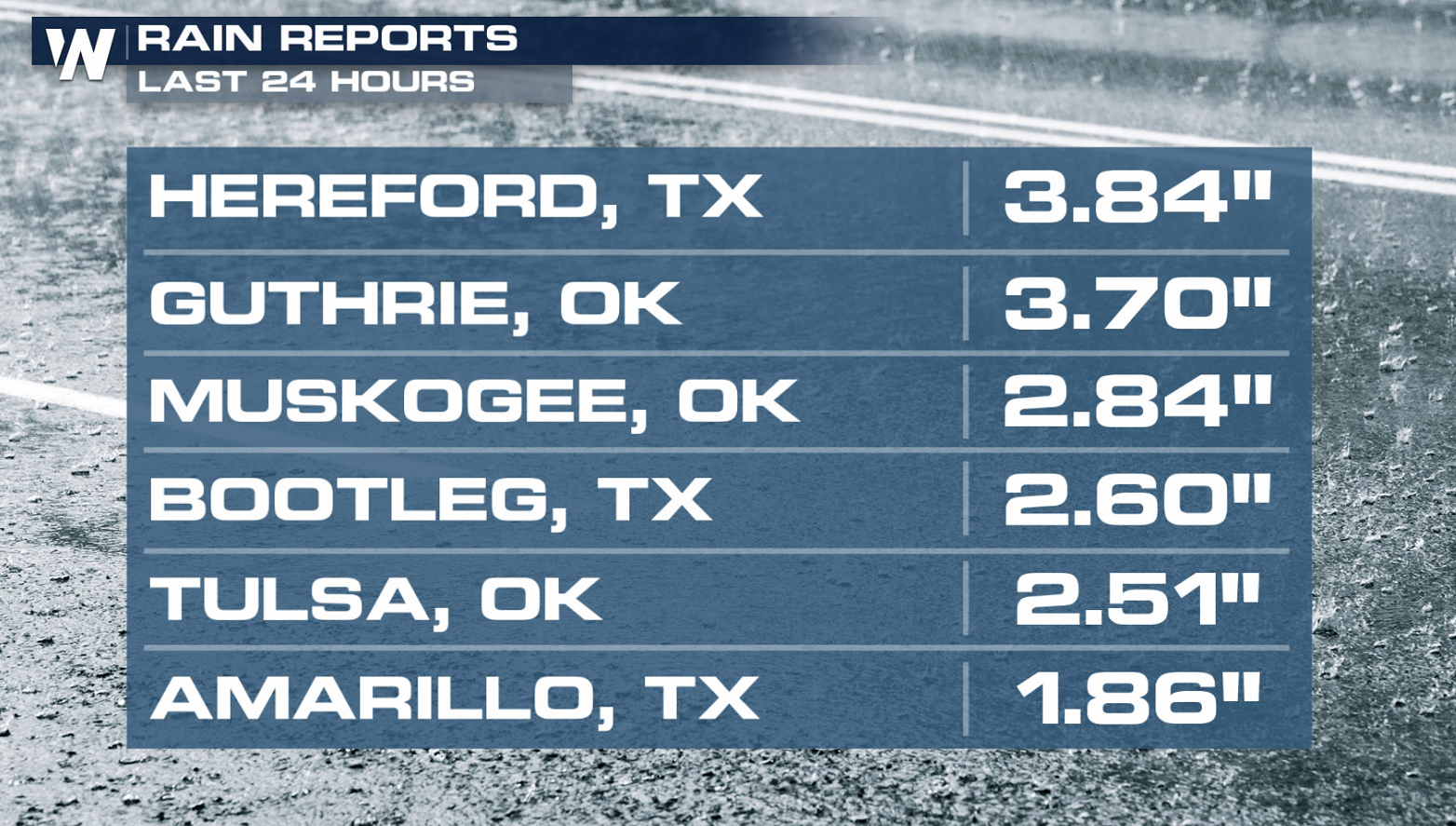 Outlooks & Alerts
FLOOD WATCHES continue across portions of New Mexico, Texas and Oklahoma. We will see an additional 1-2" of widespread rainfall with some pockets experiencing up to 5" of rain locally. This comes on top of heavy rain from last week, so grounds are saturated and less likely to absorb additional moisture.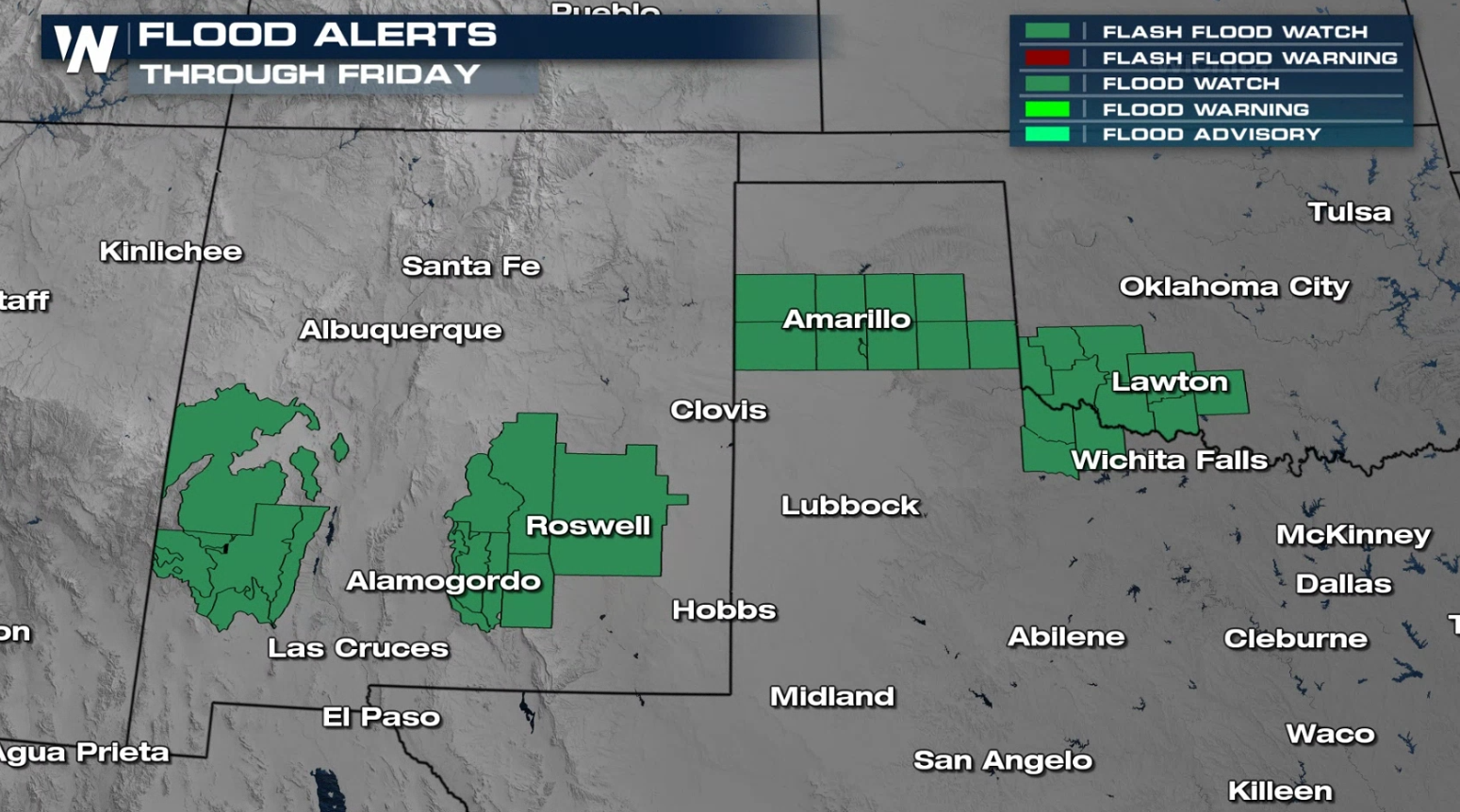 The front that brought heavy rainfall to the Midwest will slowly push across the eastern and southern United States. Along this boundary is where we anticipate the heaviest rainfall through the day today.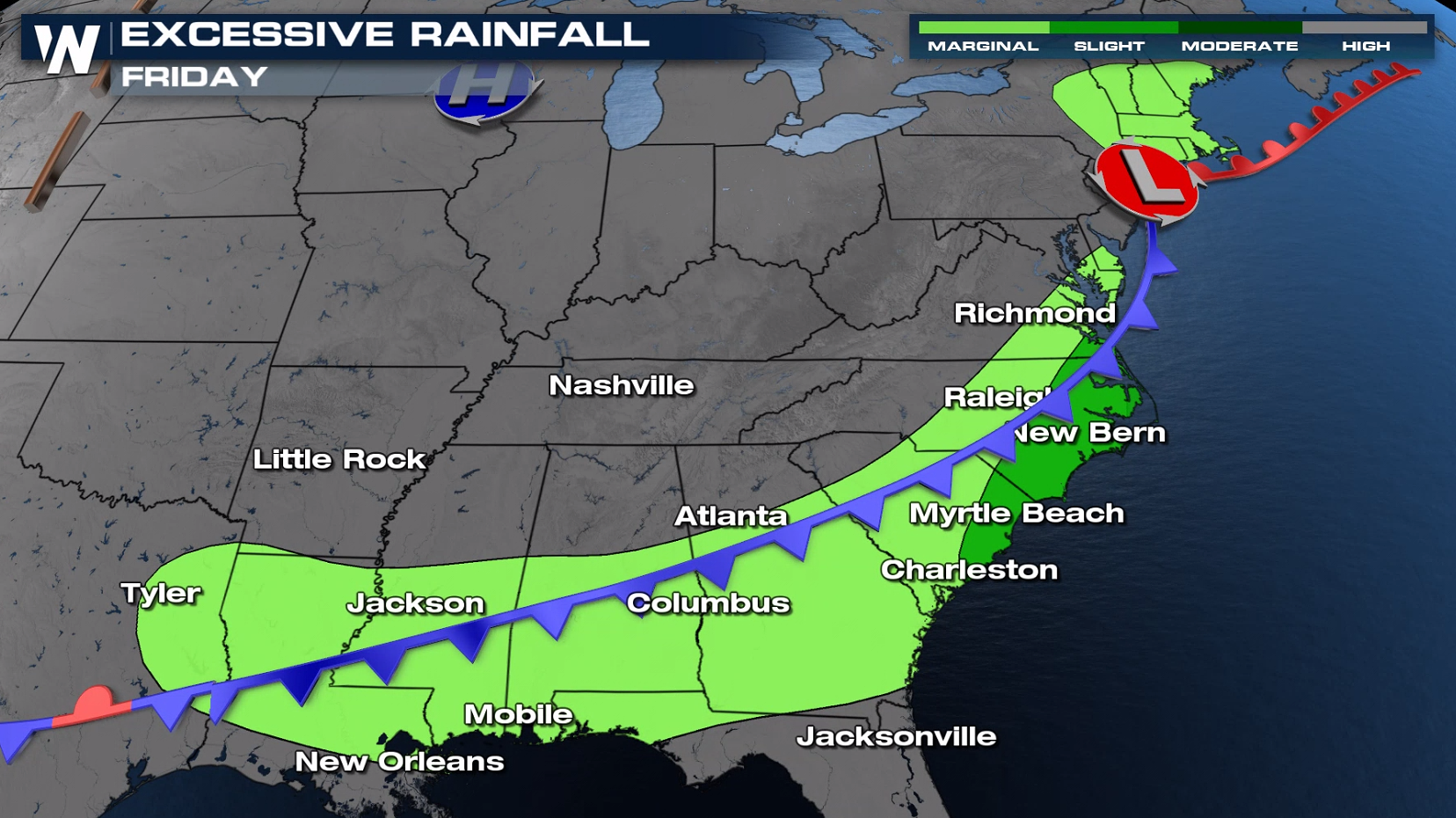 As we head into Saturday, the central and eastern U.S. will see a break from the drenching rain. The best rainfall potential will be across the Deep South. The excessive rainfall forecast shifts the focus for flooding to these areas.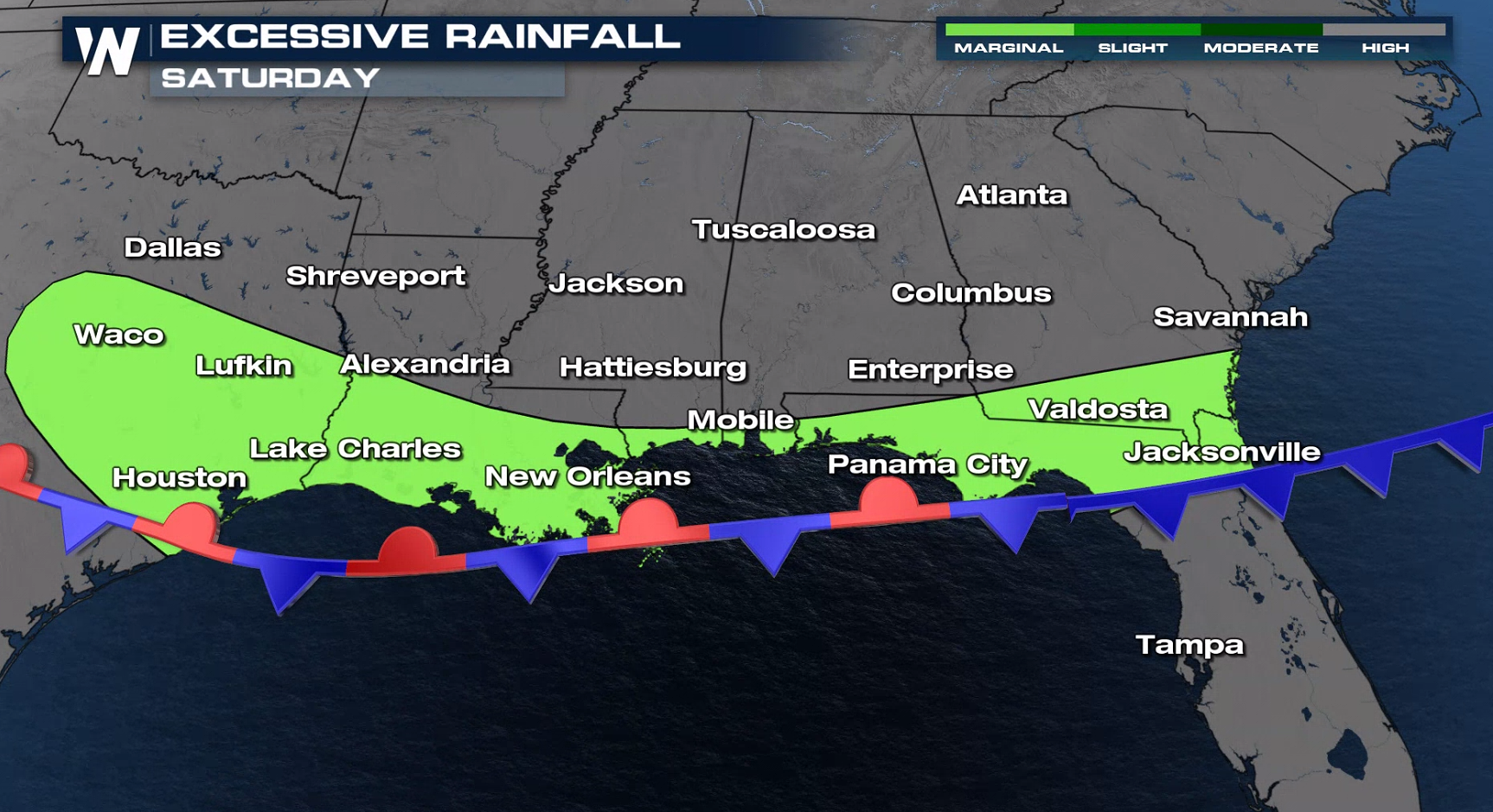 Forecast
Below are some snapshots of our forecast model, which highlights the strongest and heaviest storms right along the stalled front over the next 24 to 36 hours.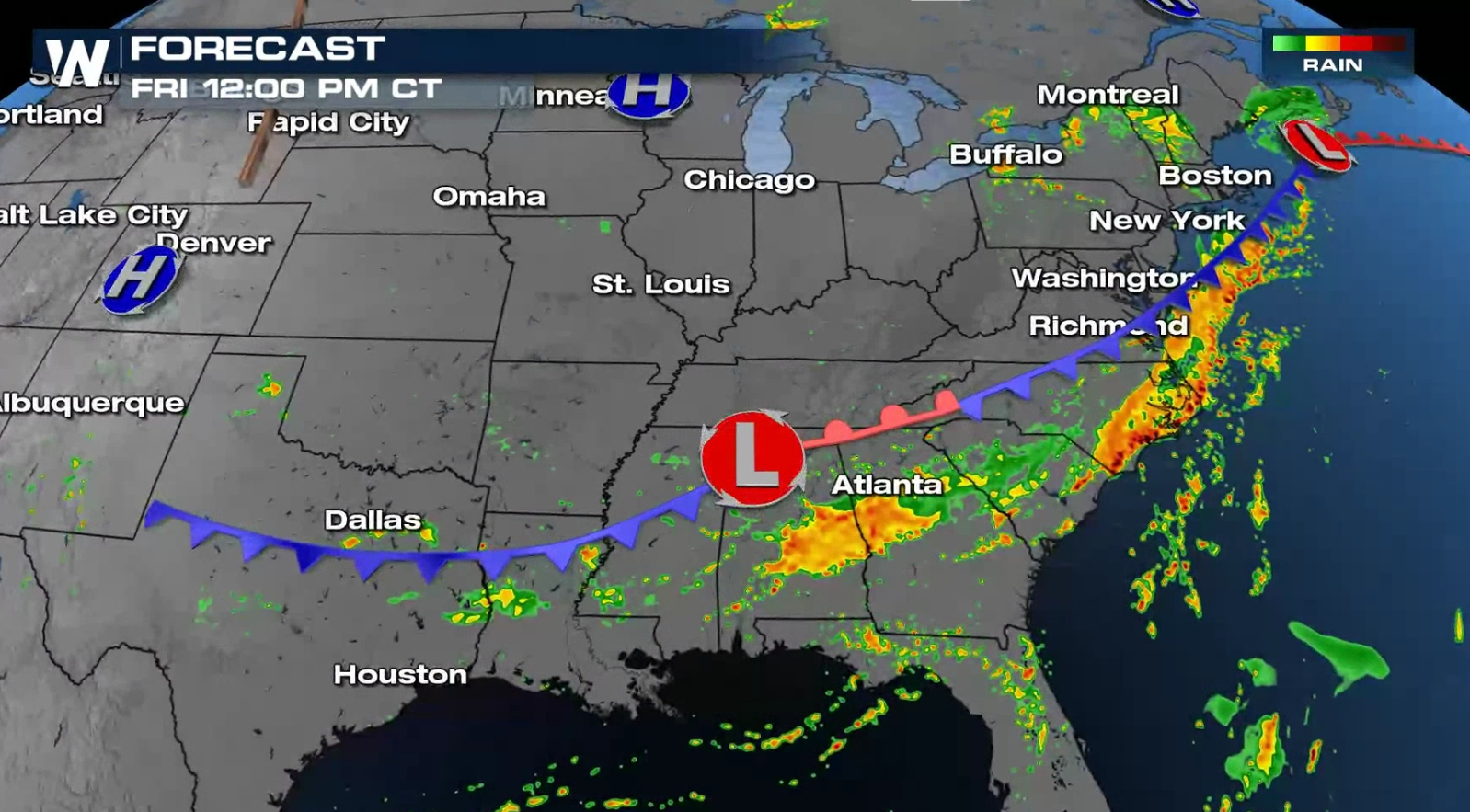 Even through the early morning hours we will be seeing storms. Most of these will not be severe (lack of damaging hail and wind) but will still pose the threat of flooding rains.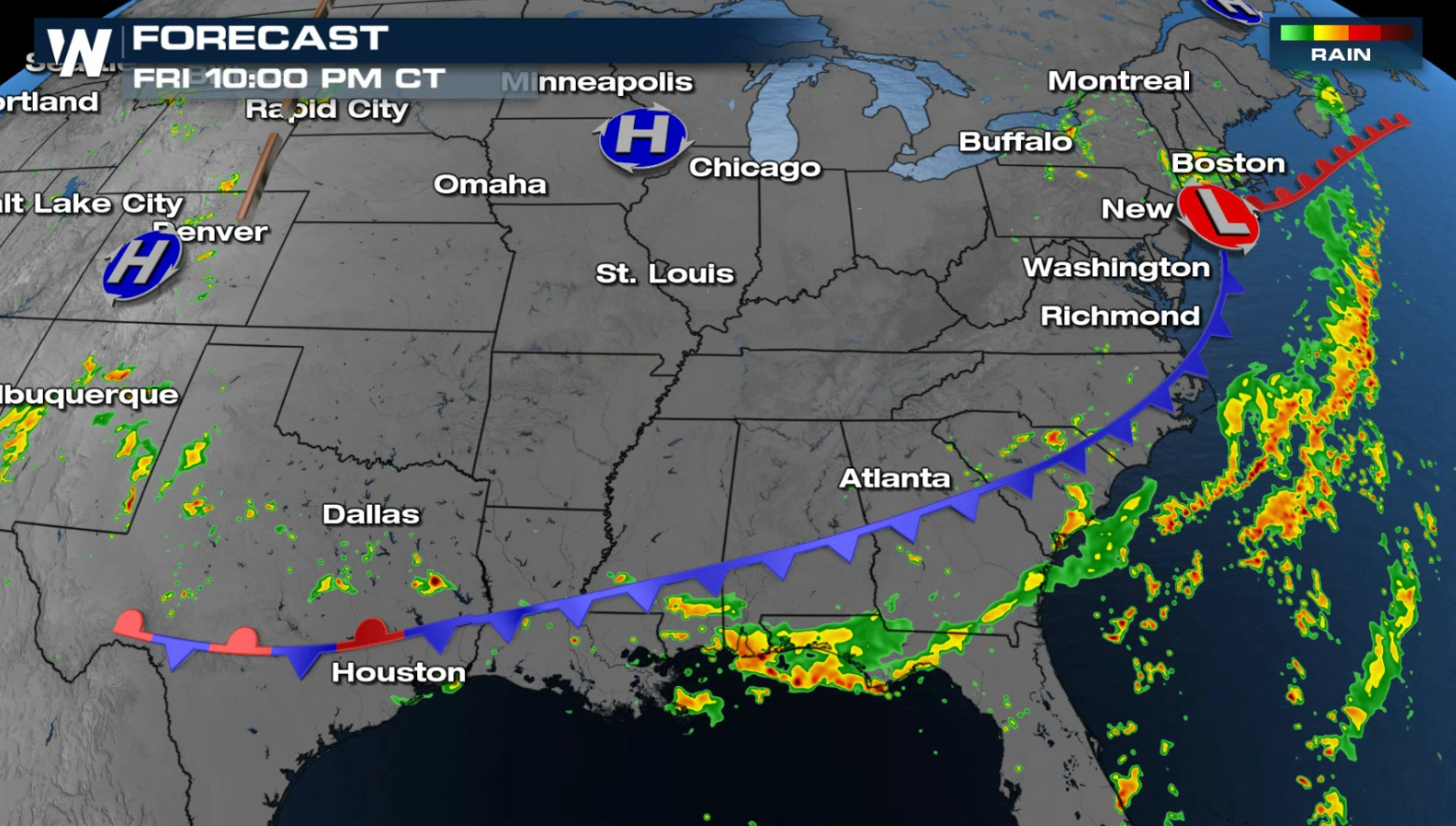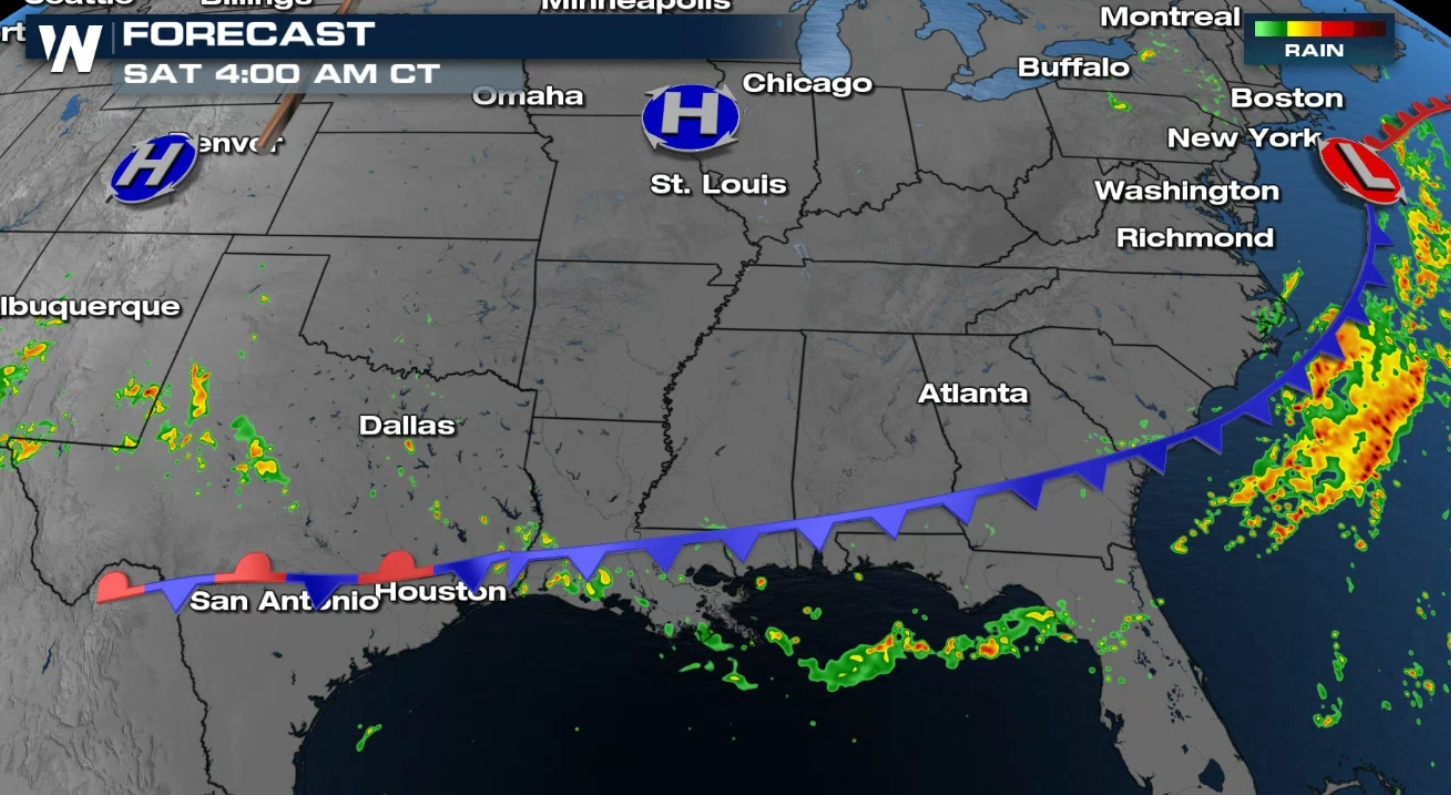 By Saturday morning, the front finally gets a push to the south, but brings heavy rain along the Gulf of Mexico coastline. At this time, there a limited chance for severe weather chance, but a few storms could be on the stronger side.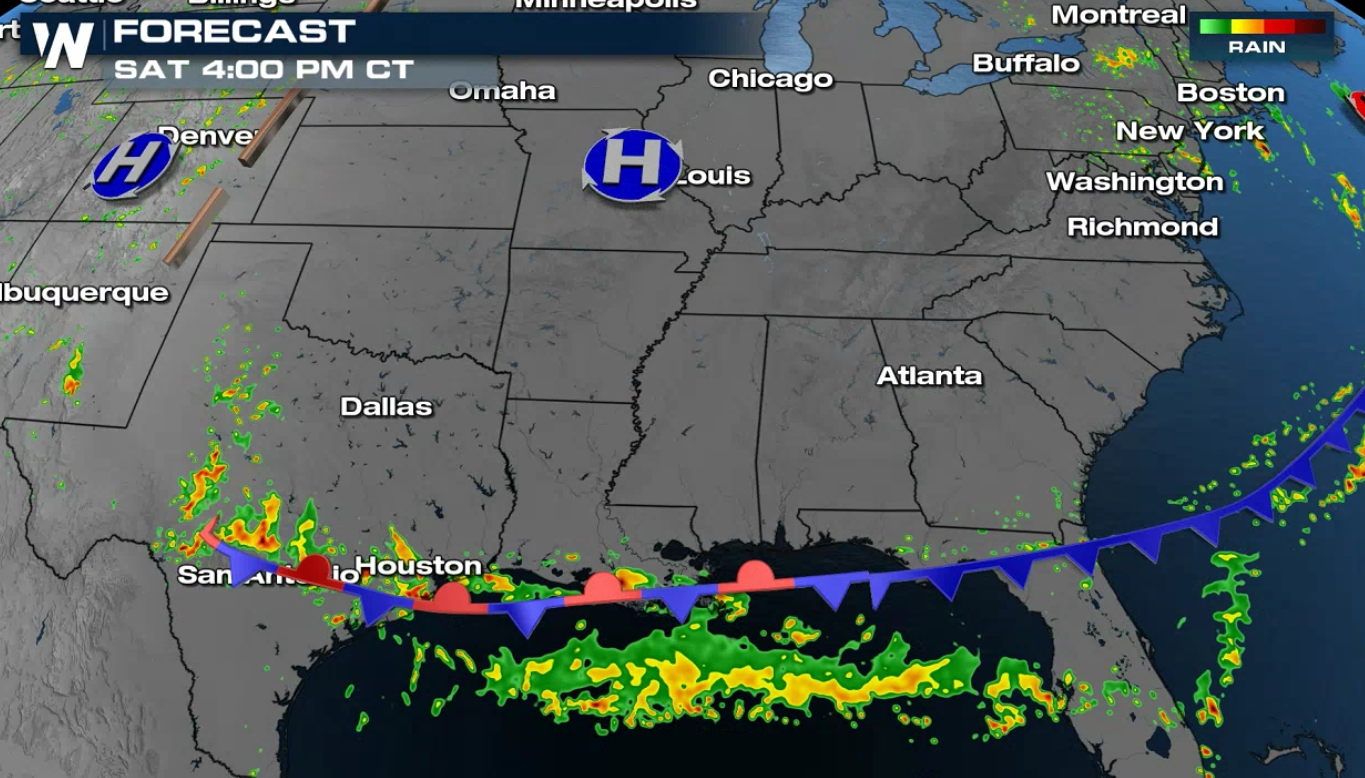 When rain falls over urban areas or previously saturated ground, we could see flash flooding concerns. Make sure you have a way to get weather alerts and don't drive through flooded roadways.  Our in-house model is predicting a widespread 1-2" of rain with pockets that could reach 3-5" in spots.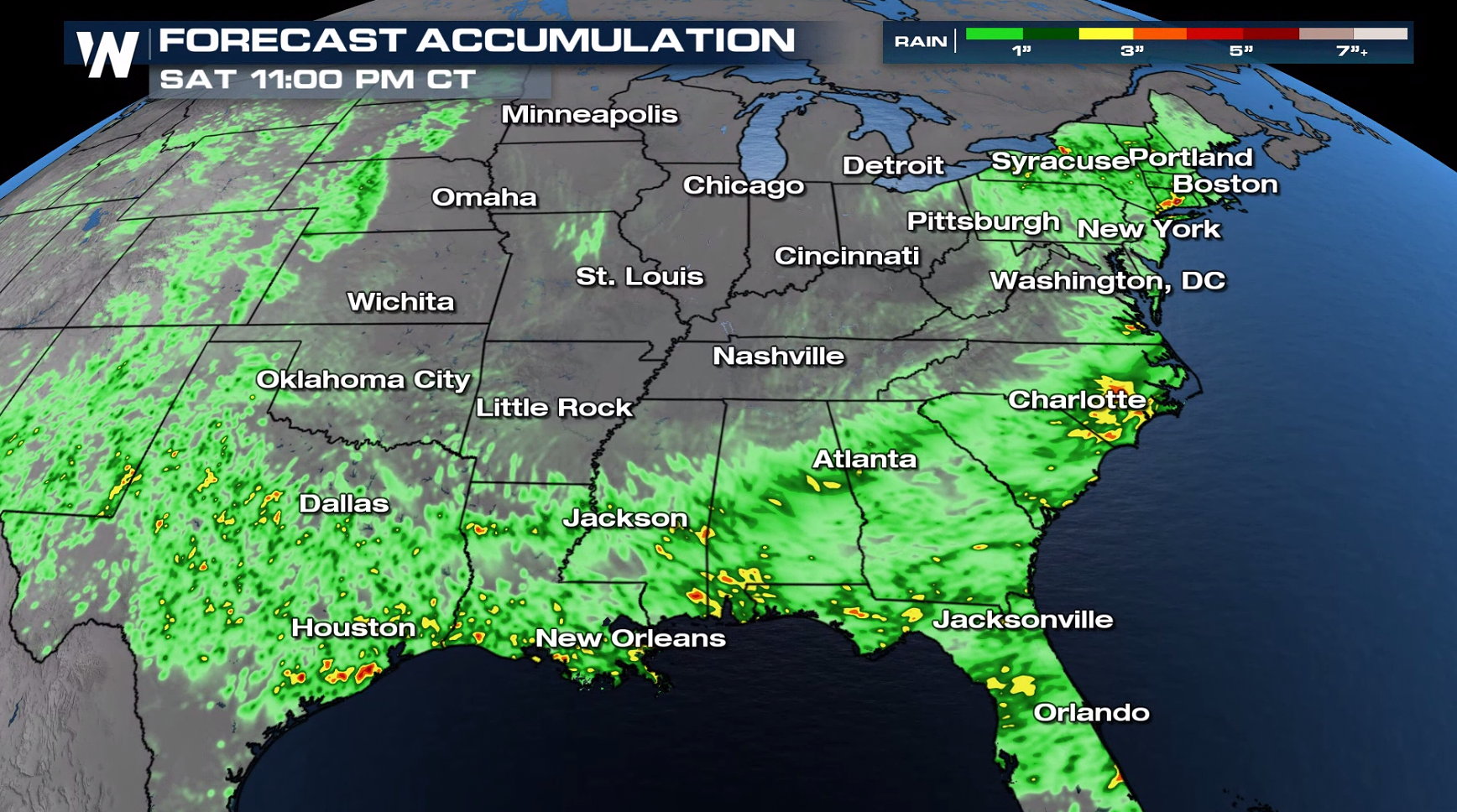 For more on the severe storm potential and flooding concerns, join WeatherNation every hour for our top stories and your Central Regional Forecast :30 after the hour.