[Flooding in Reedsburg, Wisconsin where evacuations are underway due to high waters levels.
From WeatherNation affiliate WMTV in Madison
] Sunshine will return to most of Wisconsin today (Wednesday), but water levels remain high and roads closed from excessive rainfall this week.
Passenger and freight trains have been stopped
. Madison has recorded twice the average amount of rain for August.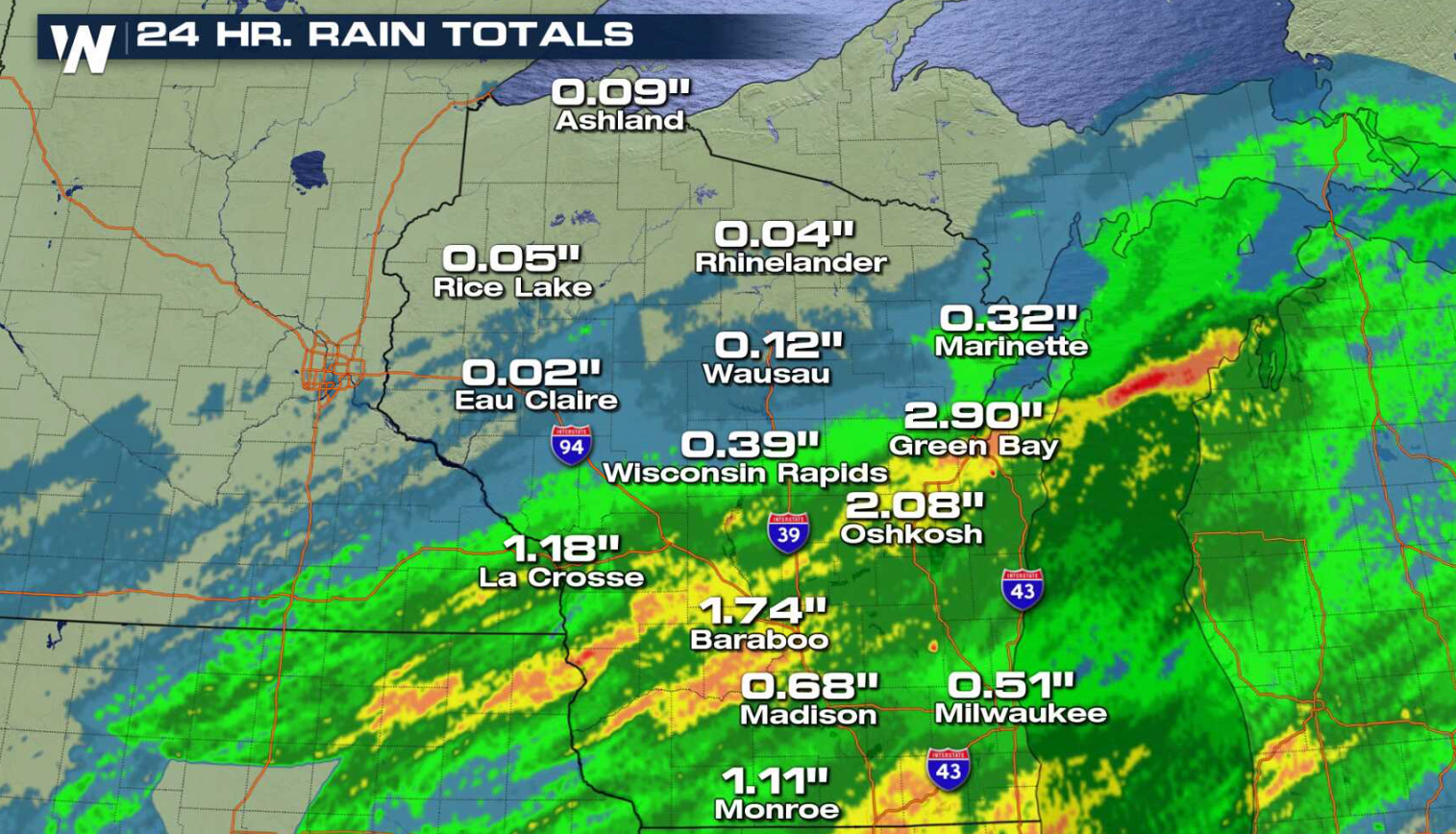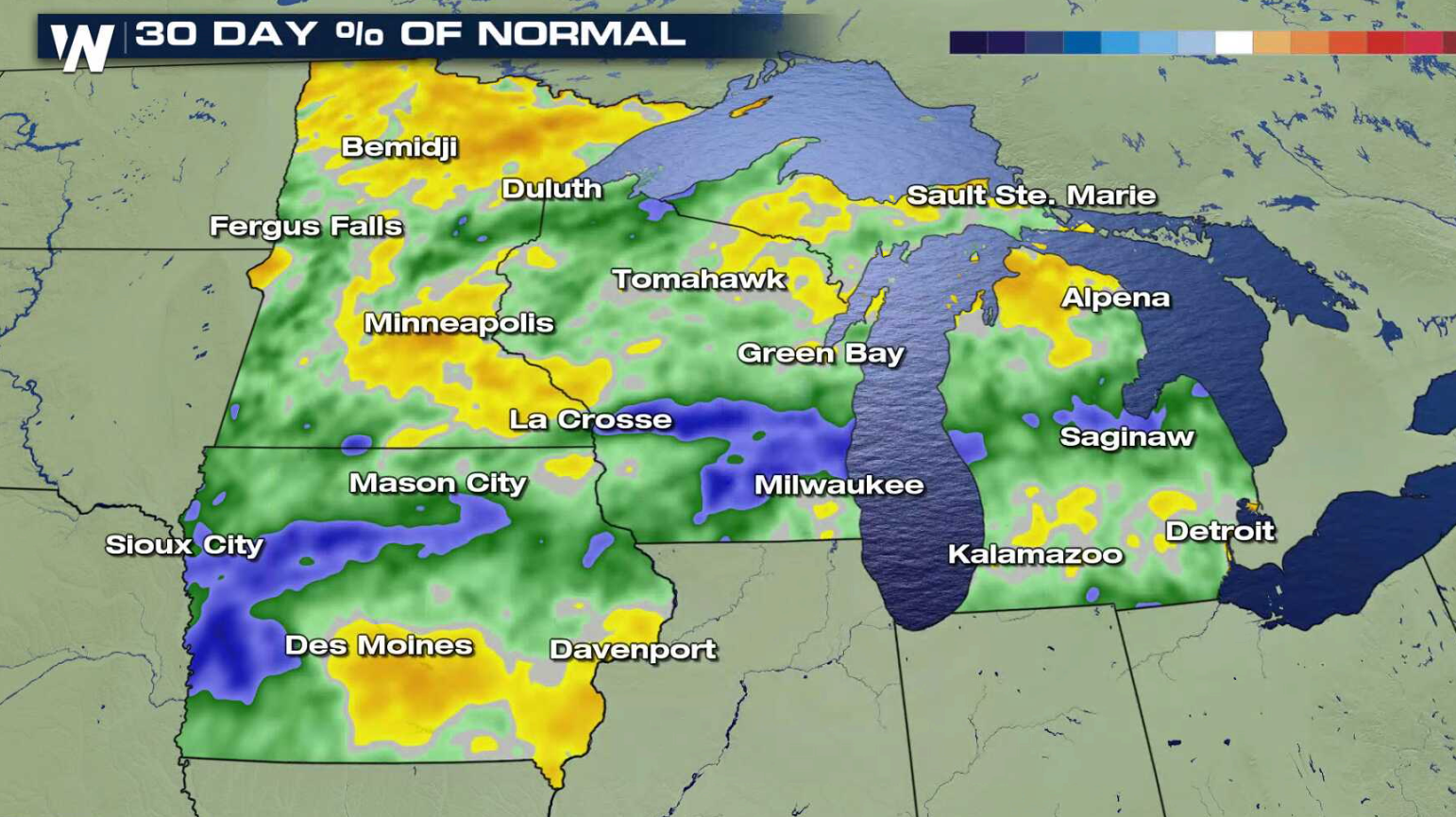 https://twitter.com/NWSMKX/status/1034825263039819777 Nearly a foot of rain has been recorded in isolated areas of Wisconsin this week, especially east of La Crosse to Wisconsin Dells, and near Madison. https://twitter.com/NWSLaCrosse/status/1034768222497792000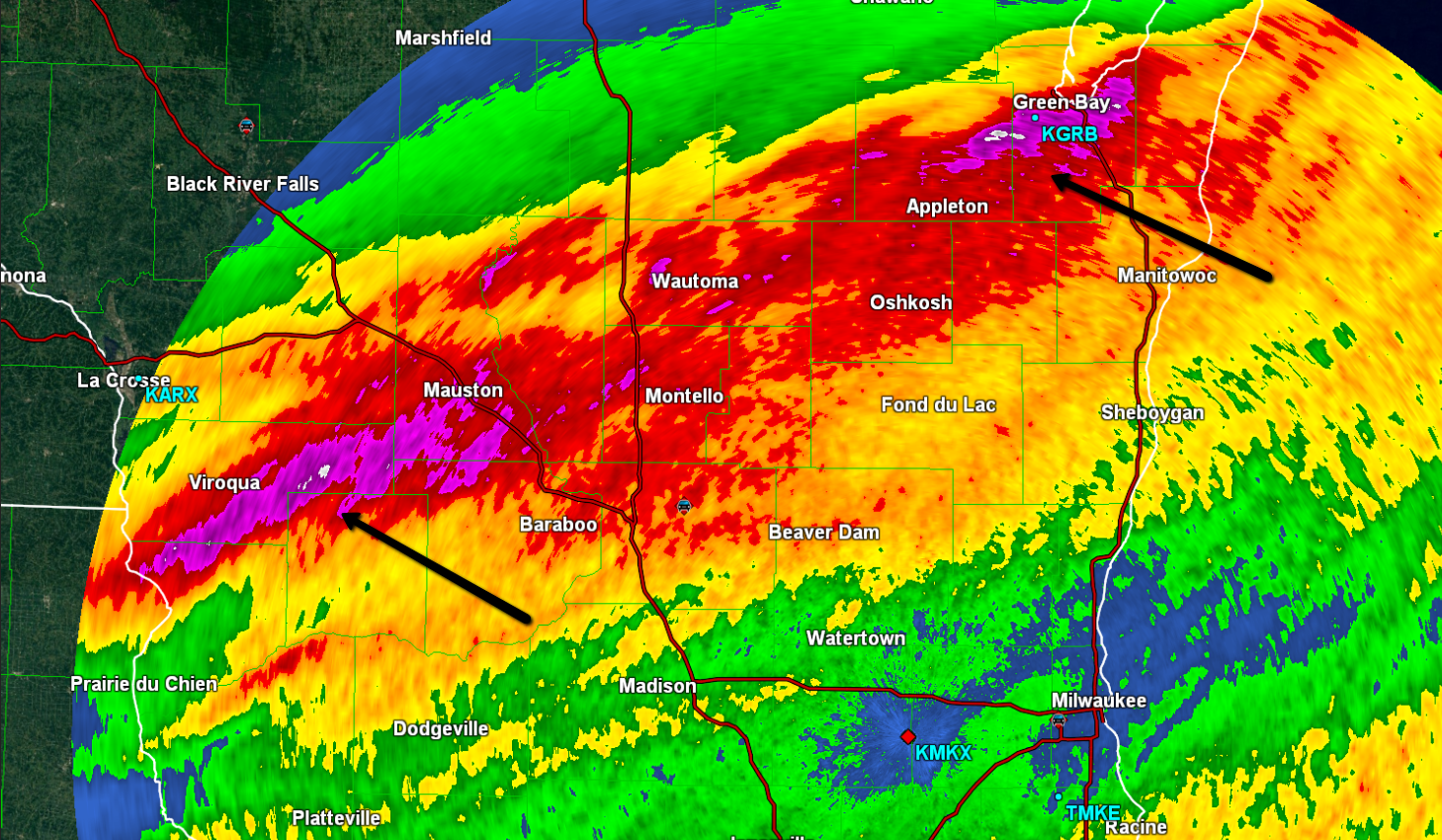 [Tuesday r
ainfall estimates from NWS Milwaukee/Sullivan radar of more than 6" of rain near arrows.
] Flood Warnings remain in effect from Madison to Wisconsin Dells and La Crosse. Many rivers and creeks are expected to climb above flood stage over the next few days.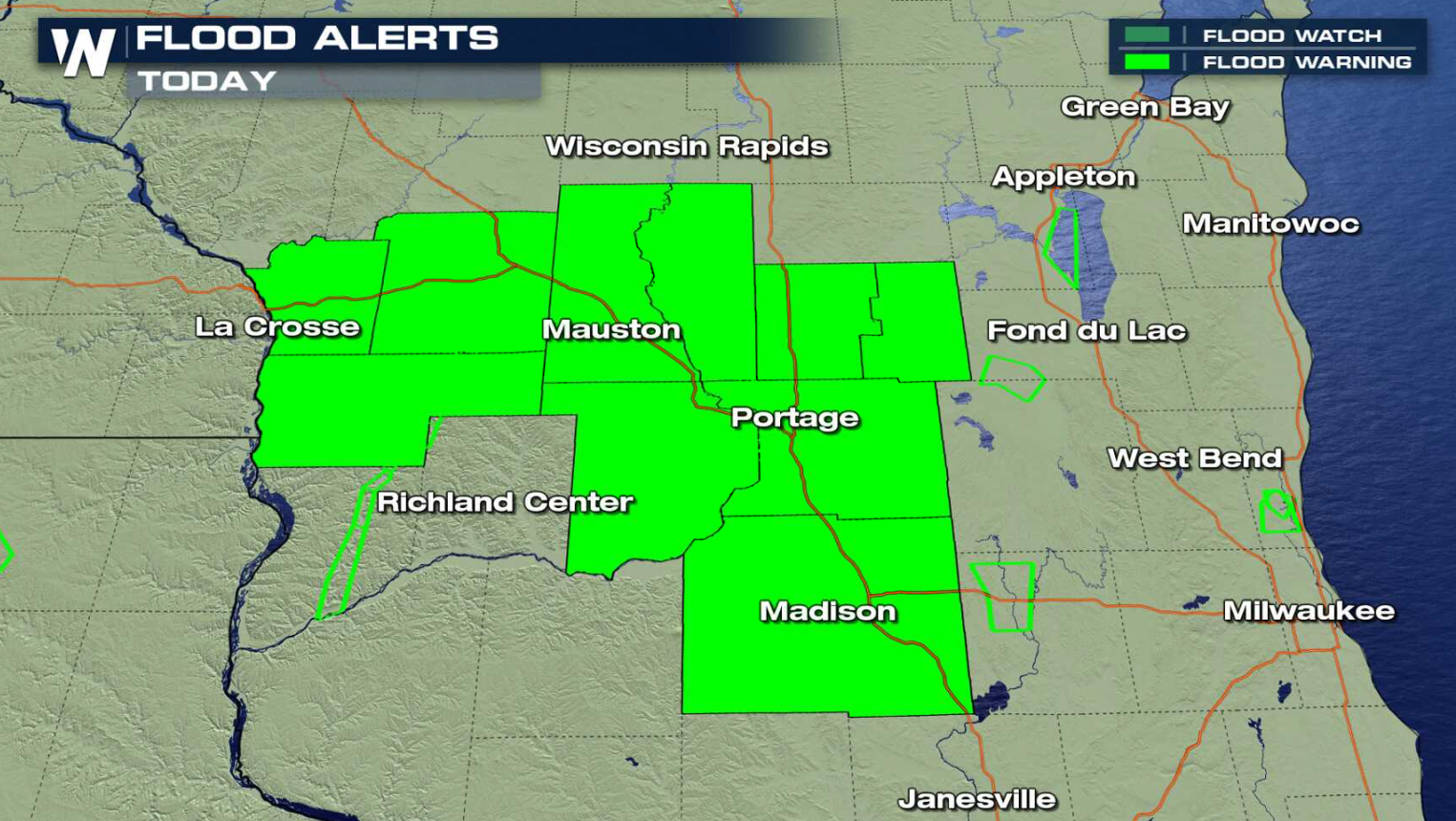 https://twitter.com/akpix/status/1034628054071562241 Portions of I-90/94 have been shut down due to flooding and water over the interstate. Several other road closures have been reported across the state due to high water. If you plan on traveling through the area, check ahead on road conditions. https://twitter.com/WisDOTsouthwest/status/1034806354542821377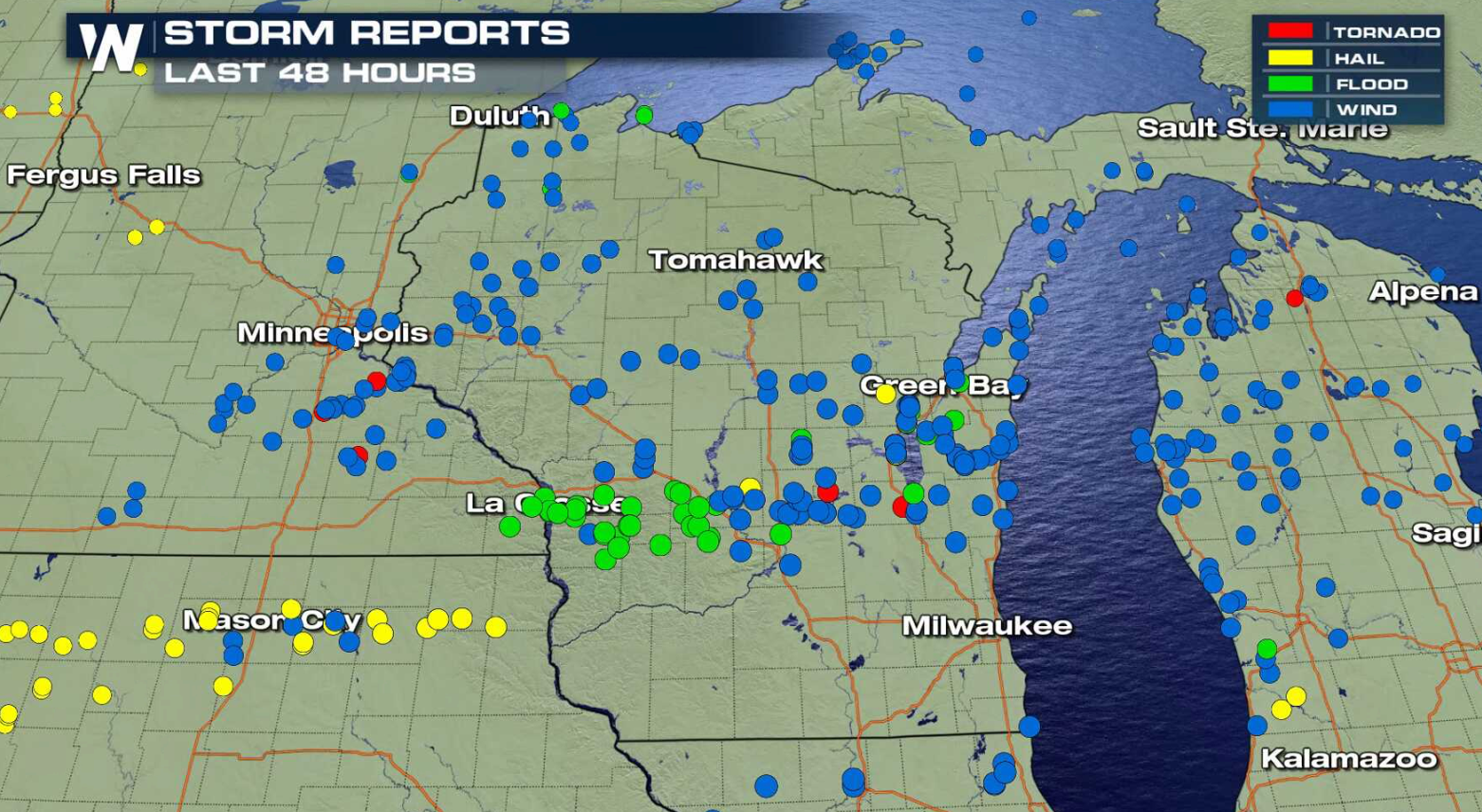 For WeatherNation: Meteorologist Mace Michaels