A wet summer continues for many in the mid-Atlantic region of the United States this week. Slow-moving thunderstorms capable of very heavy rainfall tonight (Wednesday into Thursday) could lead to pockets of flooding and dangerous situations.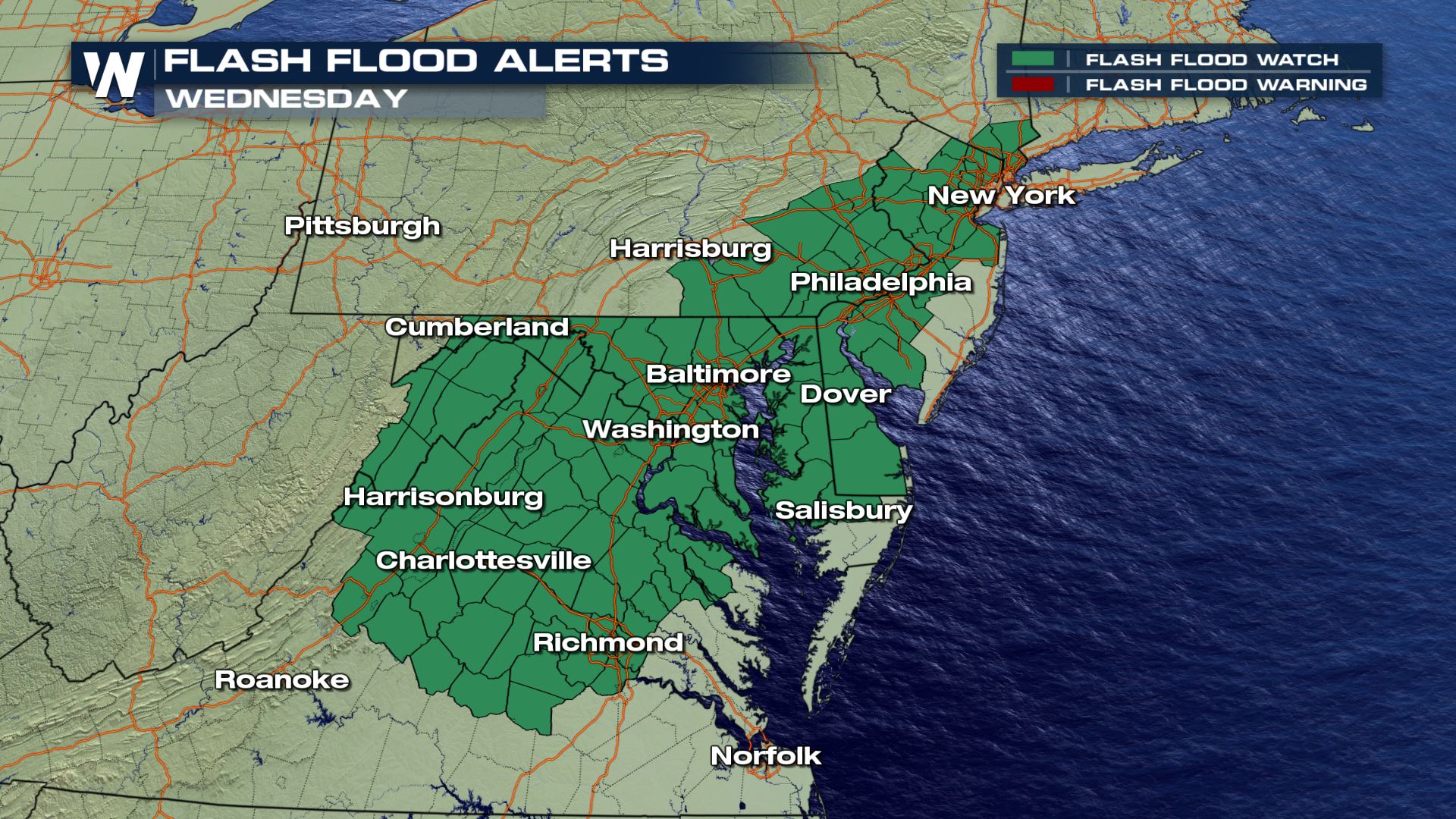 A flash flood watch (dark green) remains in effect through this evening (Wednesday) for the potential of flooding. When maroon colors show up (flash flood warning) that means high water is likely immediately! A flash flood watch has been issued through Wednesday night for the *potential* of dangerous flash flooding. The key word you want to listen for is *warning* because when a flood warning or flash flood warning is issued, it means high water can be expected now or very shortly. That is the time when you want to avoid low-lying areas, avoid floodwaters, and remember to turn around and not go through the flooding.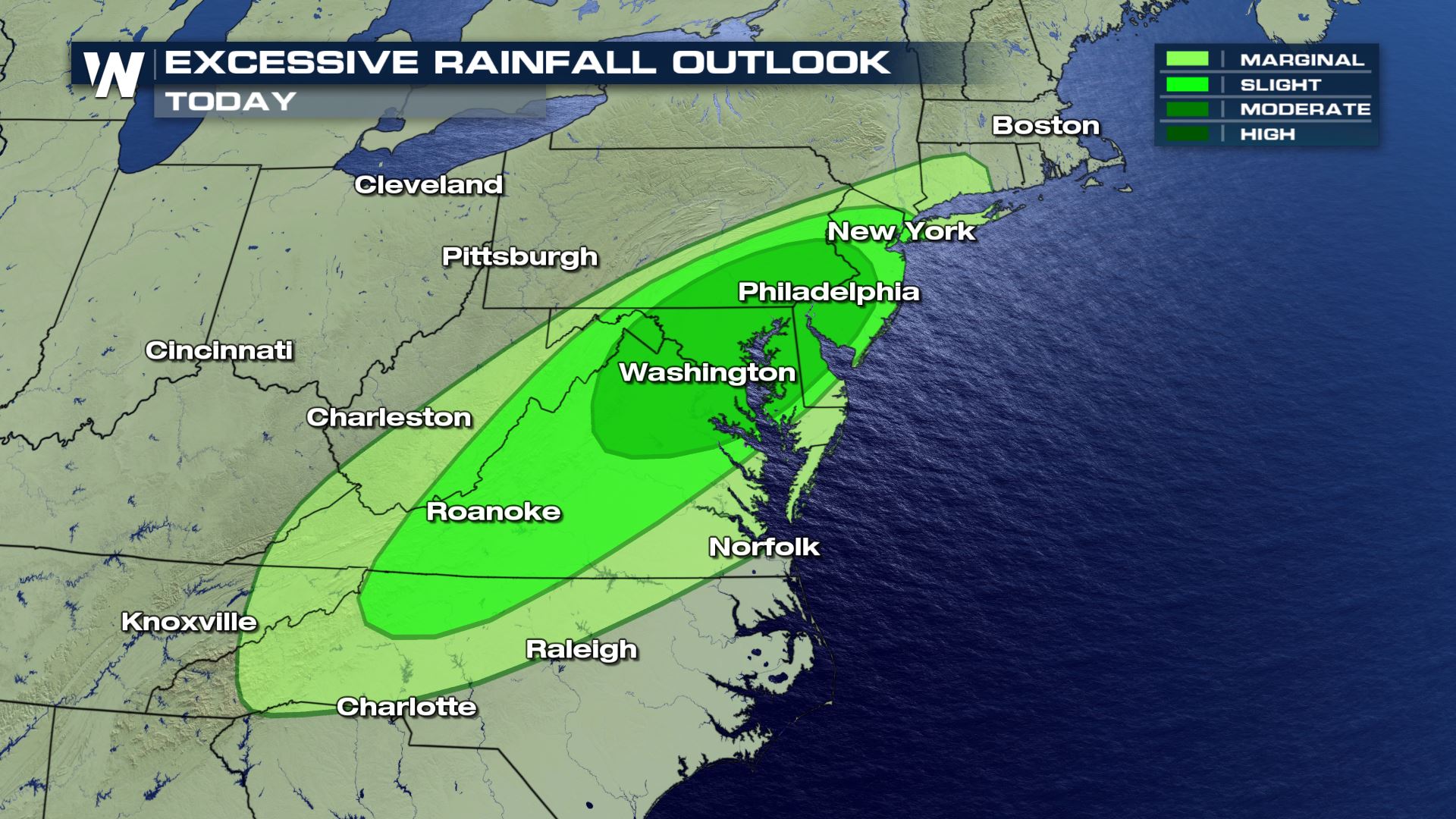 The excessive rainfall outlook through tonight which shows the highest chance of flooding in the moderate (dark green) category. The weather set-up through Wednesday night features a stalling cold front across the mid-Atlantic and Northeast regions. This stalled boundary will help create showers and thunderstorms. There is not much movement in the atmosphere, meaning that any thunderstorms that develop will move very slowly, if at all. The combination of downpours and slow storms will create a dangerous flooding situation in certain areas. These will be pop-up storms, so not every city or town will get hit. The coverage of thunderstorms will be fairly scattered, so we ask that you continue to monitor the weather conditions near you and make a plan in case you have to take action.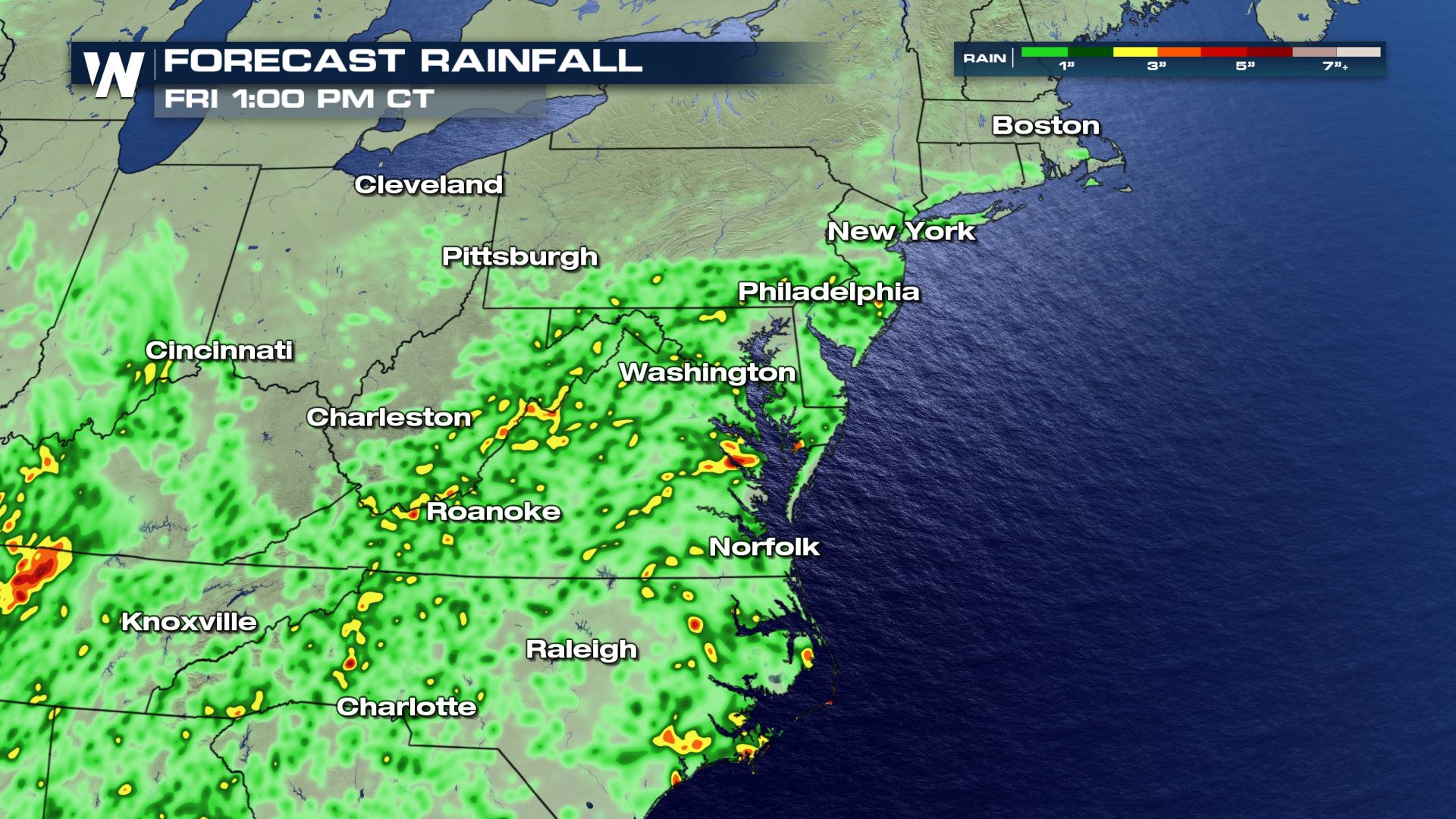 Forecast rainfall for Wednesday and Thursday, August 12-13, 2020. Rainfall rates from the expected thunderstorms may reach up to 1 to 3 inches per hour! There is a higher-than-usual risk for flooding today and tonight because these locations have already been wet recently. Saturated soils will not be able to handle additional rainfall as well, and could be more prone to flooding.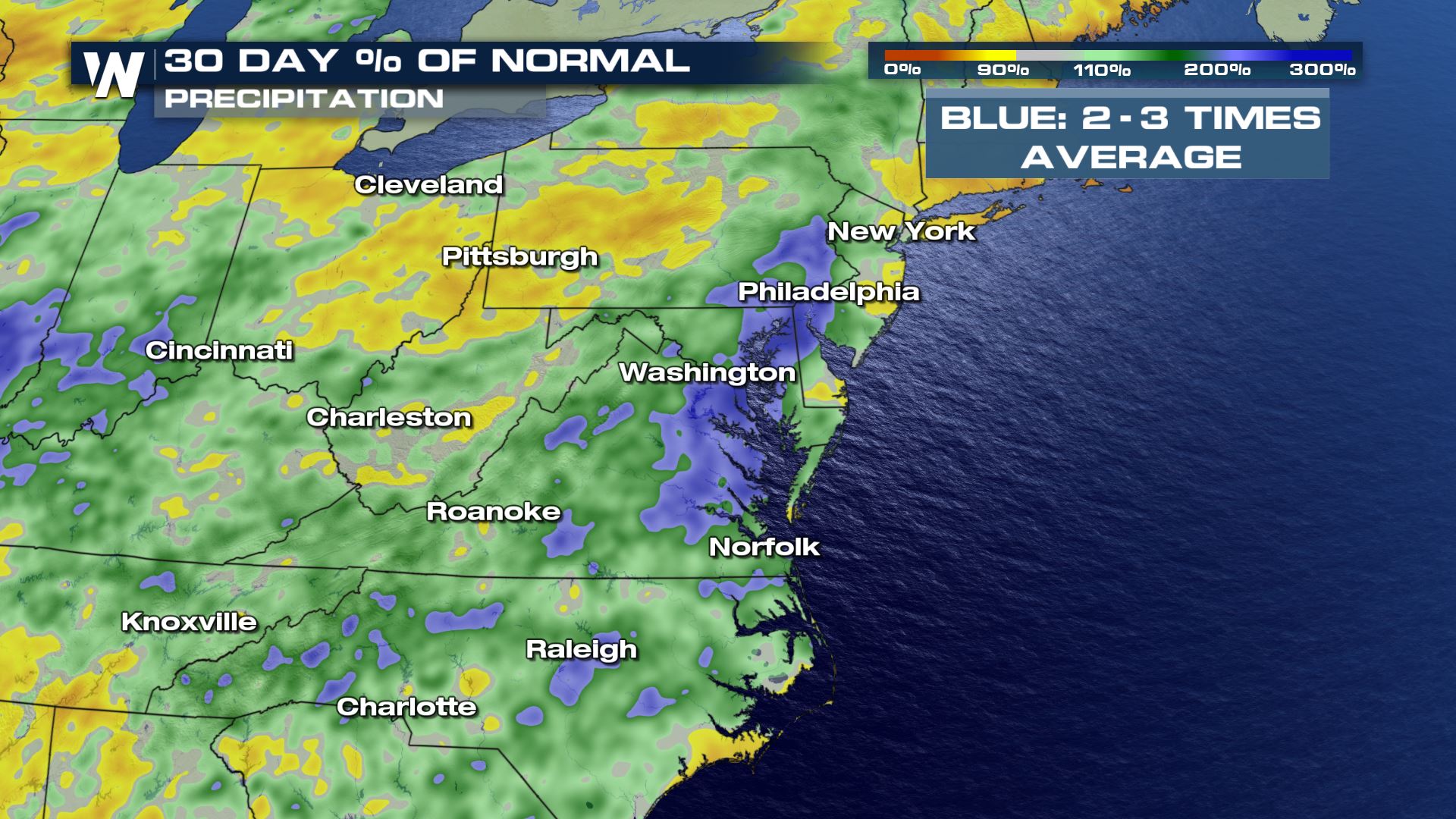 Precipitation-to-average during the past 30 days show brown/yellow areas drier-than-average and blue/green areas above-average for precipitation. The hazards from this event will include rapidly rising water, streams/creeks rising quickly, flooding of low-lying locations and urban areas, as well as landslides or sinkholes. Actions you can take to keep you and your family safe include staying weather aware and weather ready for the potential of these slow-moving, flooding thunderstorms!