Heavy rain is expected over the next 24 hours in the central U.S.  This could lead to flash flooding in many areas.  A stationary front is stretched from the southern Plains all the way to the Ohio Valley.  At the same time, moisture will stream northward from the Gulf of Mexico and interact with this front.  The result will be multiple rounds of heavy rain.  In some cases, the same areas could see several extended periods of soaking rain.  This will increase the risk for flash flooding.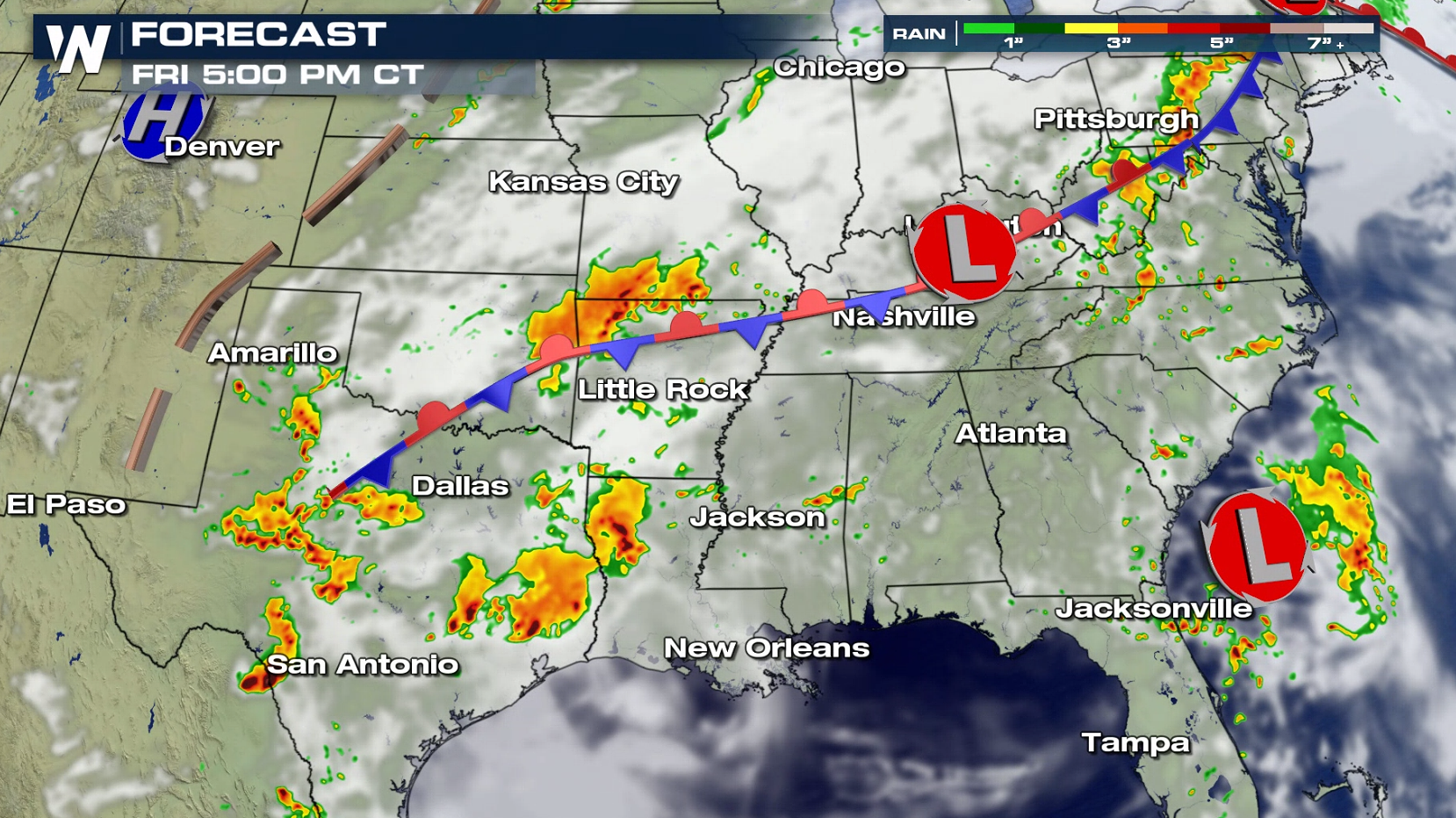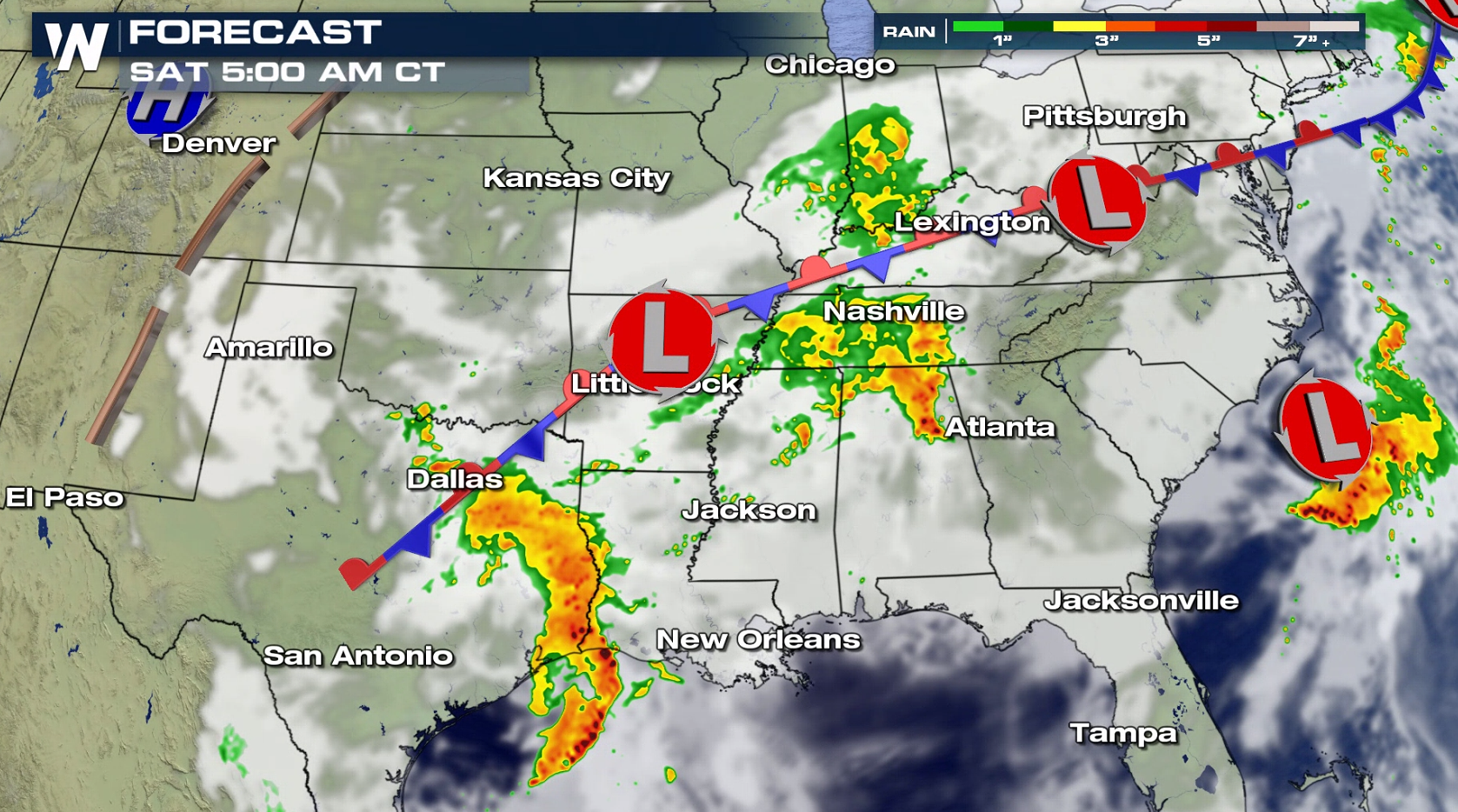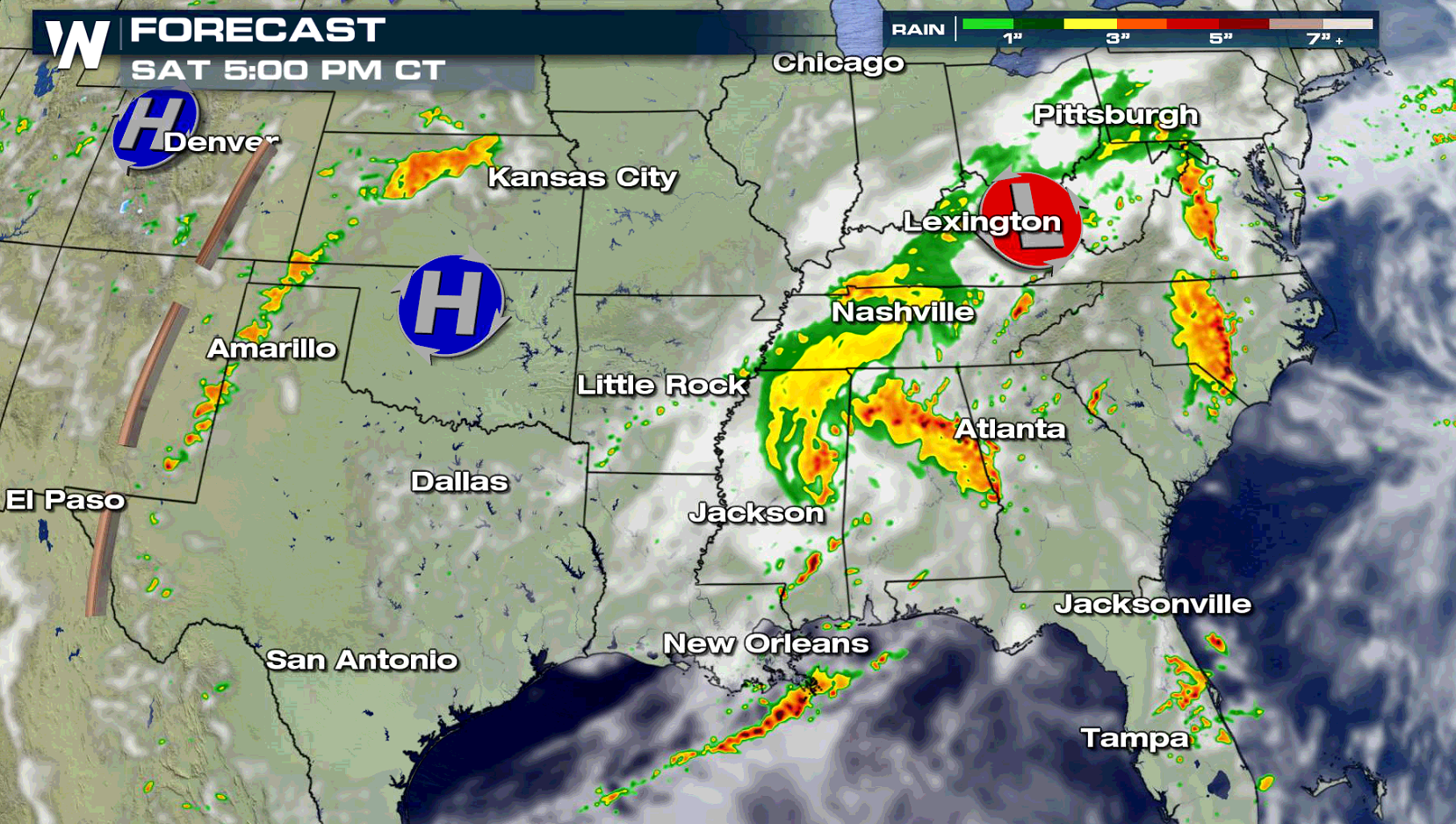 A large swath of moisture is expected from Texas, up through Arkansas, and into New York. The areas that could see the heaviest rains includes towns like San Antonio, Austin, and Dallas.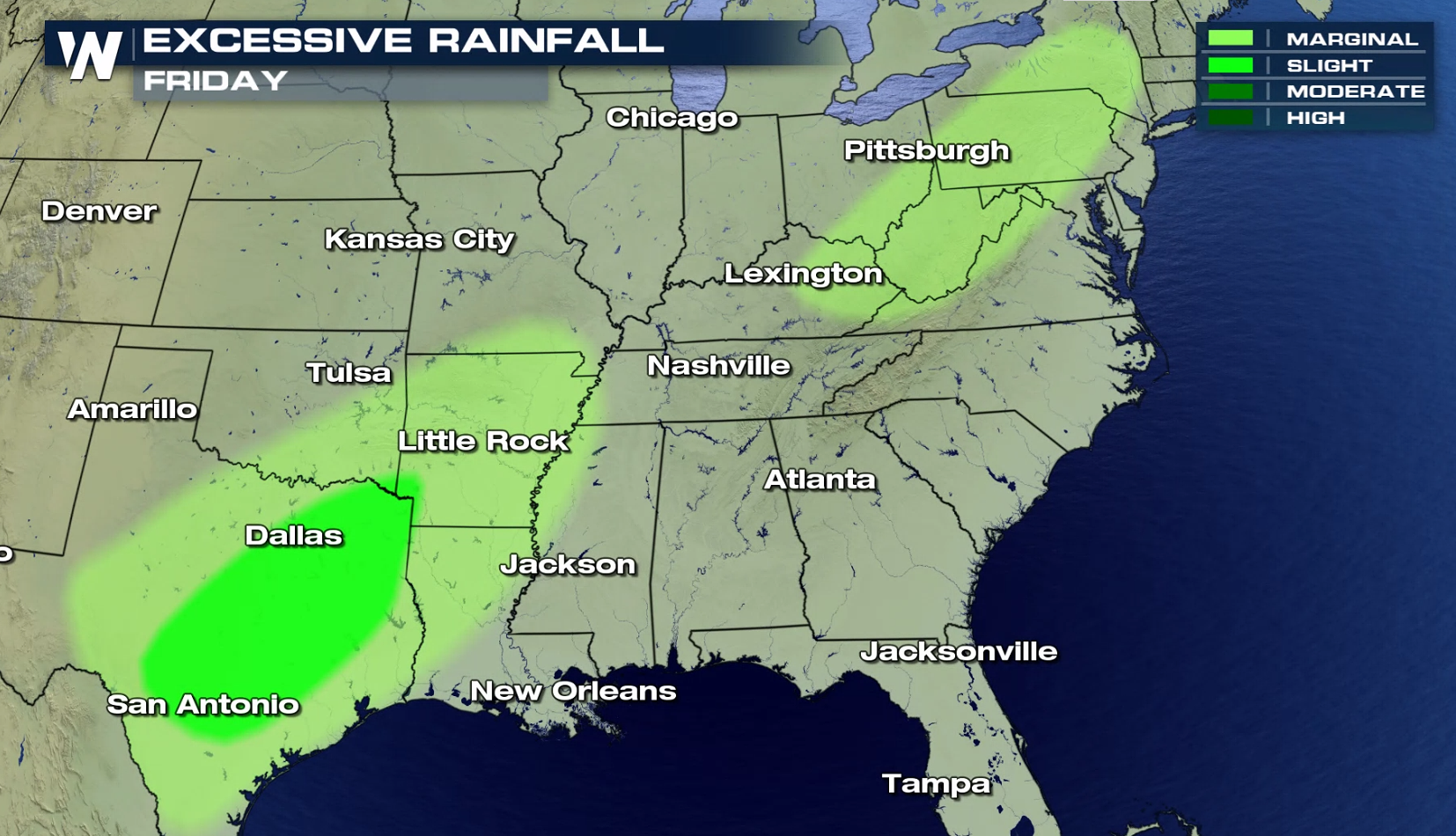 The heavy rain today will continue over some of the same areas that saw soaking rain earlier this week.  Heavy rains may cause low water crossings to become impassible.  Creeks and streams may become swollen and flood.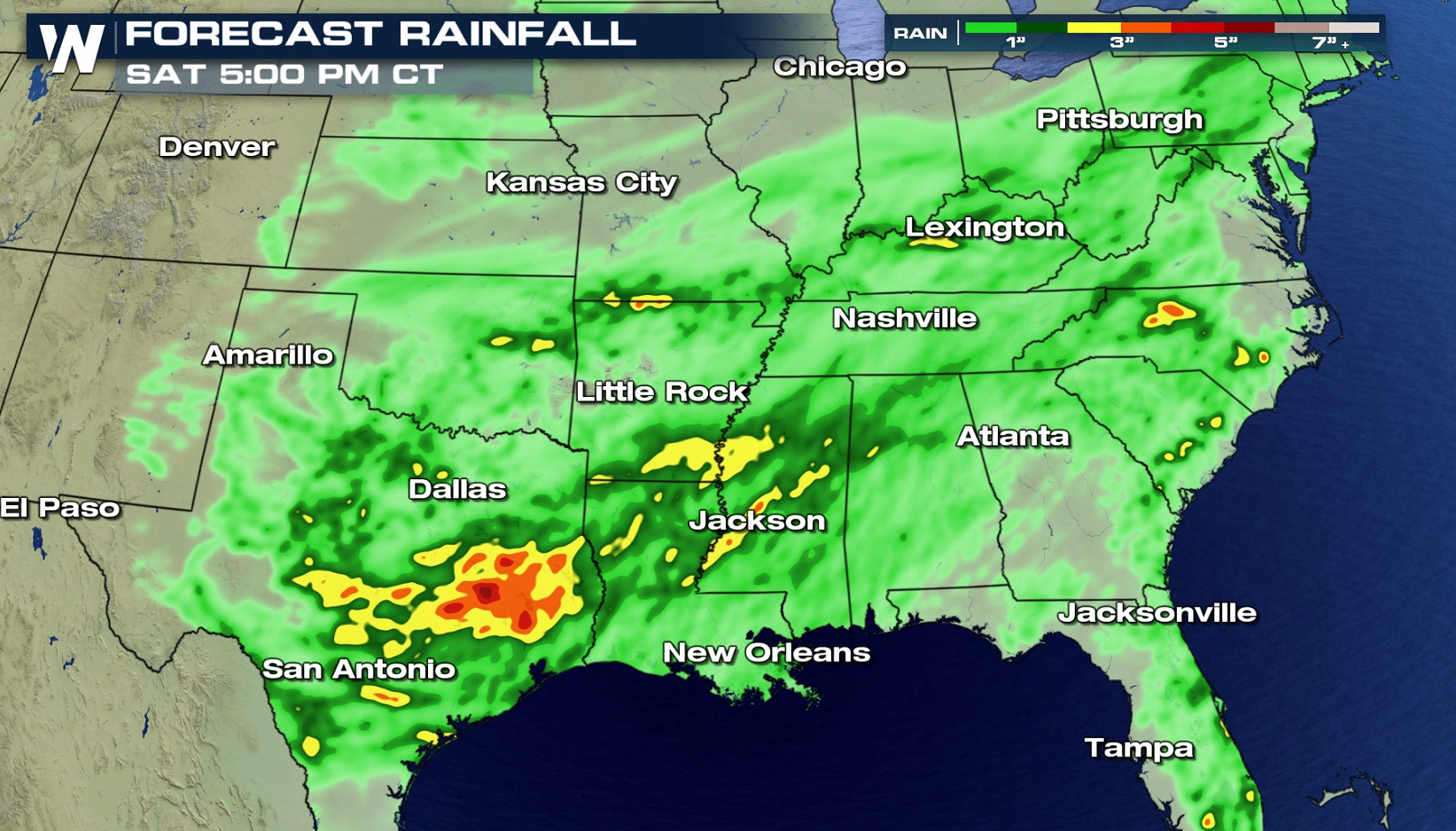 Flash Flood Watches have been issued through Saturday morning.  A Flash Flood Watch means that conditions may develop that lead to flash flooding.  Flash flooding is a very dangerous situation. Remember to turn around, don't drown.  You should never drive across flooded streets.  There's no way to determine the depth of the water or the road conditions beneath the water.  And you should monitor the latest forecasts and be prepared to take action should flash flood warnings be issued.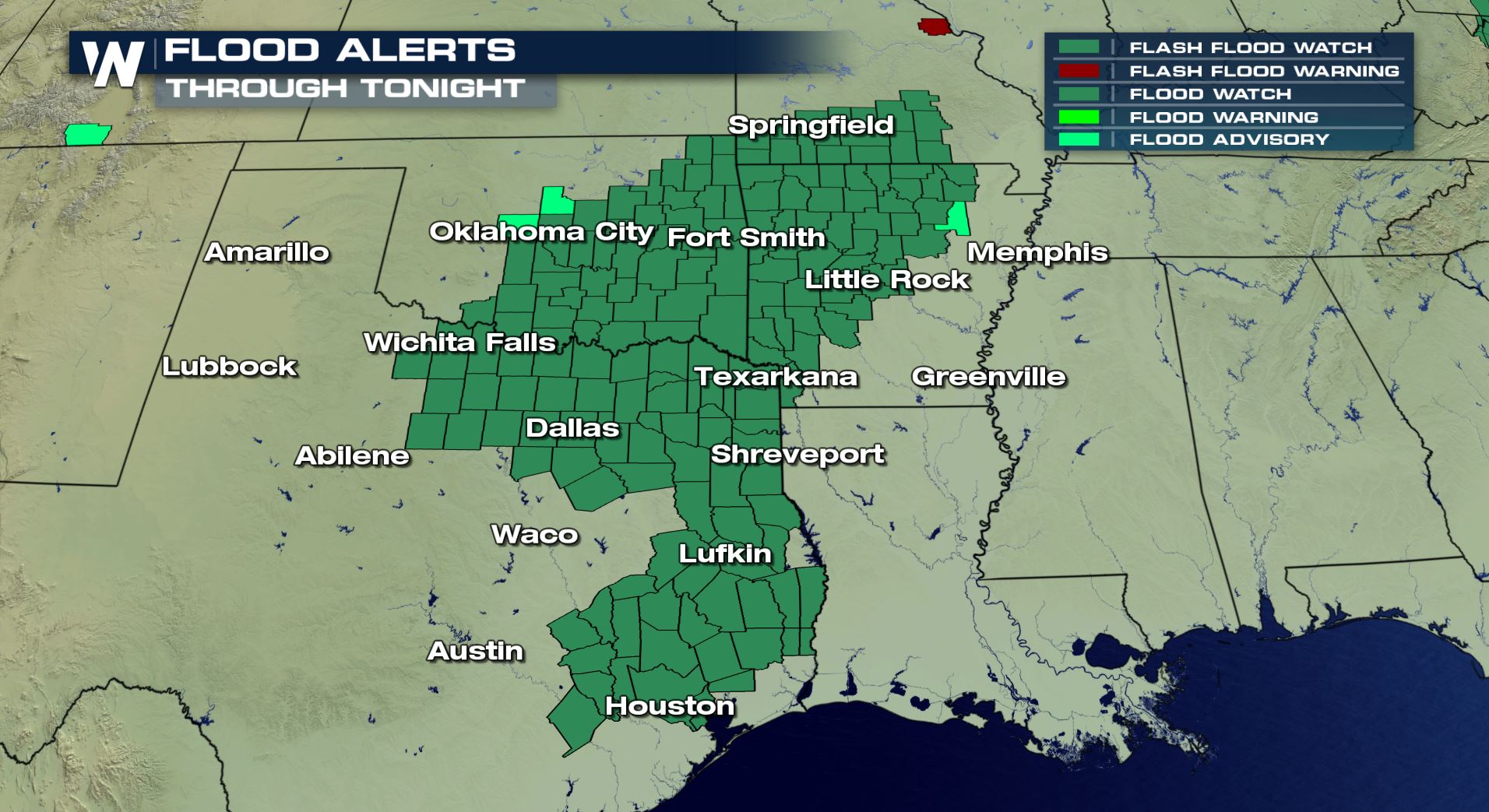 Stay tuned to WeatherNation for the very latest coverage on flooding and severe storms.  You can watch on the Dish Network, Roku, Fire TV, Apple TV, Pluto TV, and on any mobile device with the free WeatherNation App. For WeatherNation:  Meteorologist Matt Monroe