The upper-level trough that is moving through the Central U.S. will not only bring the
chance for severe weather
, but also the threat for heavy rain and flooding. Part of the reason flooding remains a concern through the end of the work week is because the surface cold front will not be moving very quickly. This will increase the heavy rain threat in areas where rain and thunderstorms train over the same locations.
Alerts
Flash Flood Watches have been issued in the Arklatex area and also along the Ohio River for the potential of flooding. Several areas are under flood warnings due to the heavy rainfall earlier this week.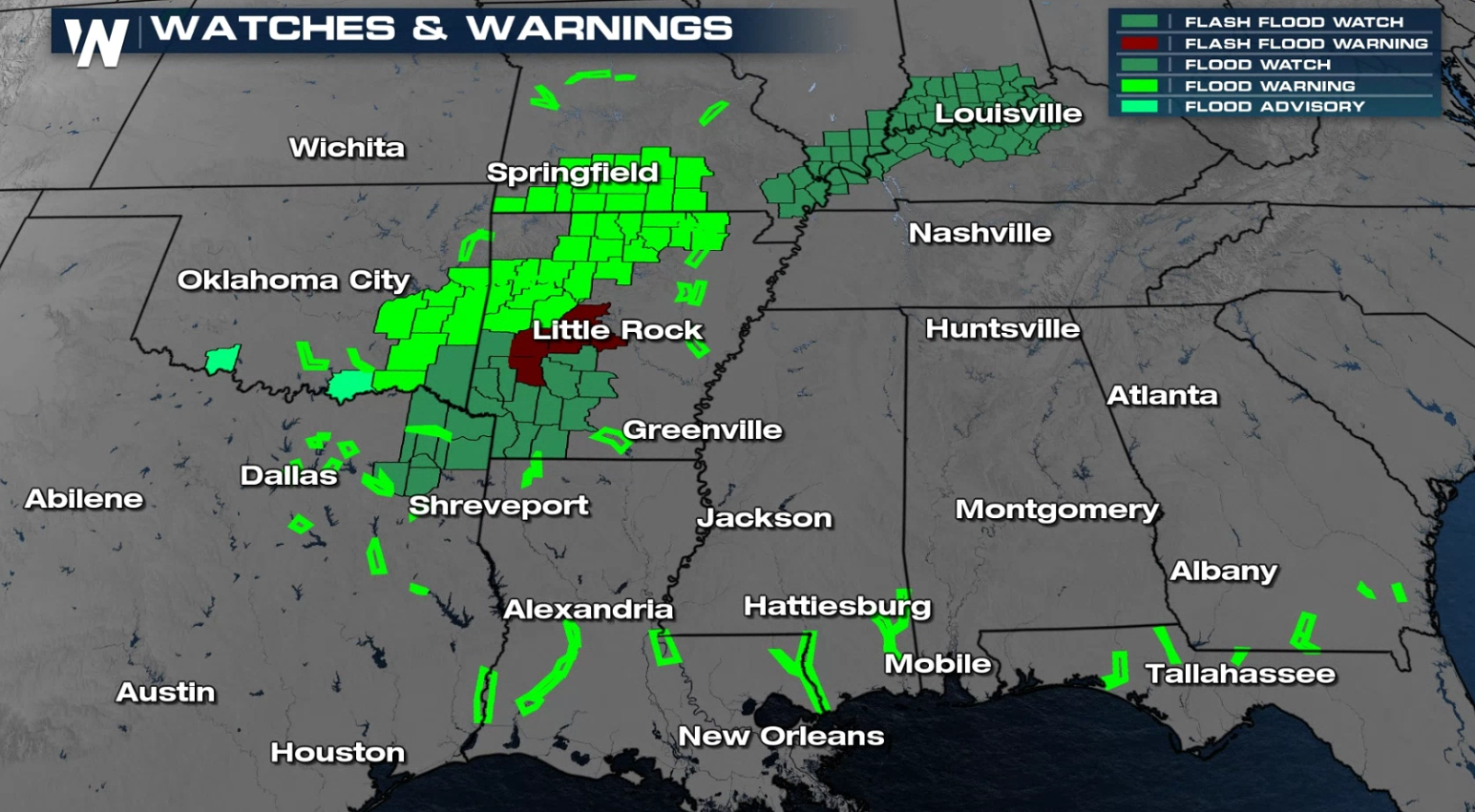 Rain totals from Texas and Oklahoma show corridors of heavy rain have been observed already. Adding additional rain to these areas could lead to flooding. Training thunderstorms will also add to the flood potential over the next few days.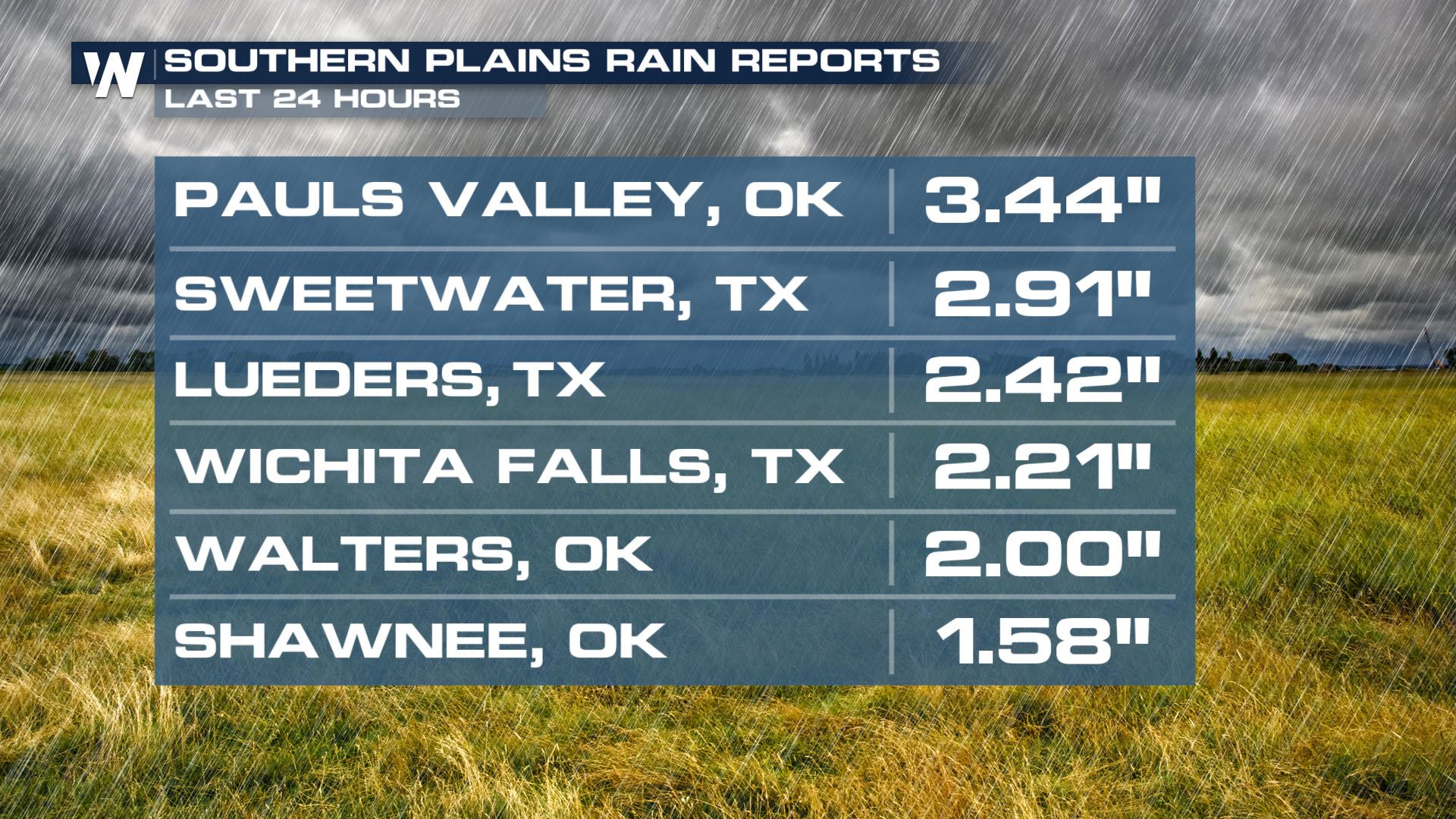 We've seen isolated higher rainfall amounts, including over 6" of rain in Bentonville, AR in less than two hours. There are reports of cars submerged and water rescues required.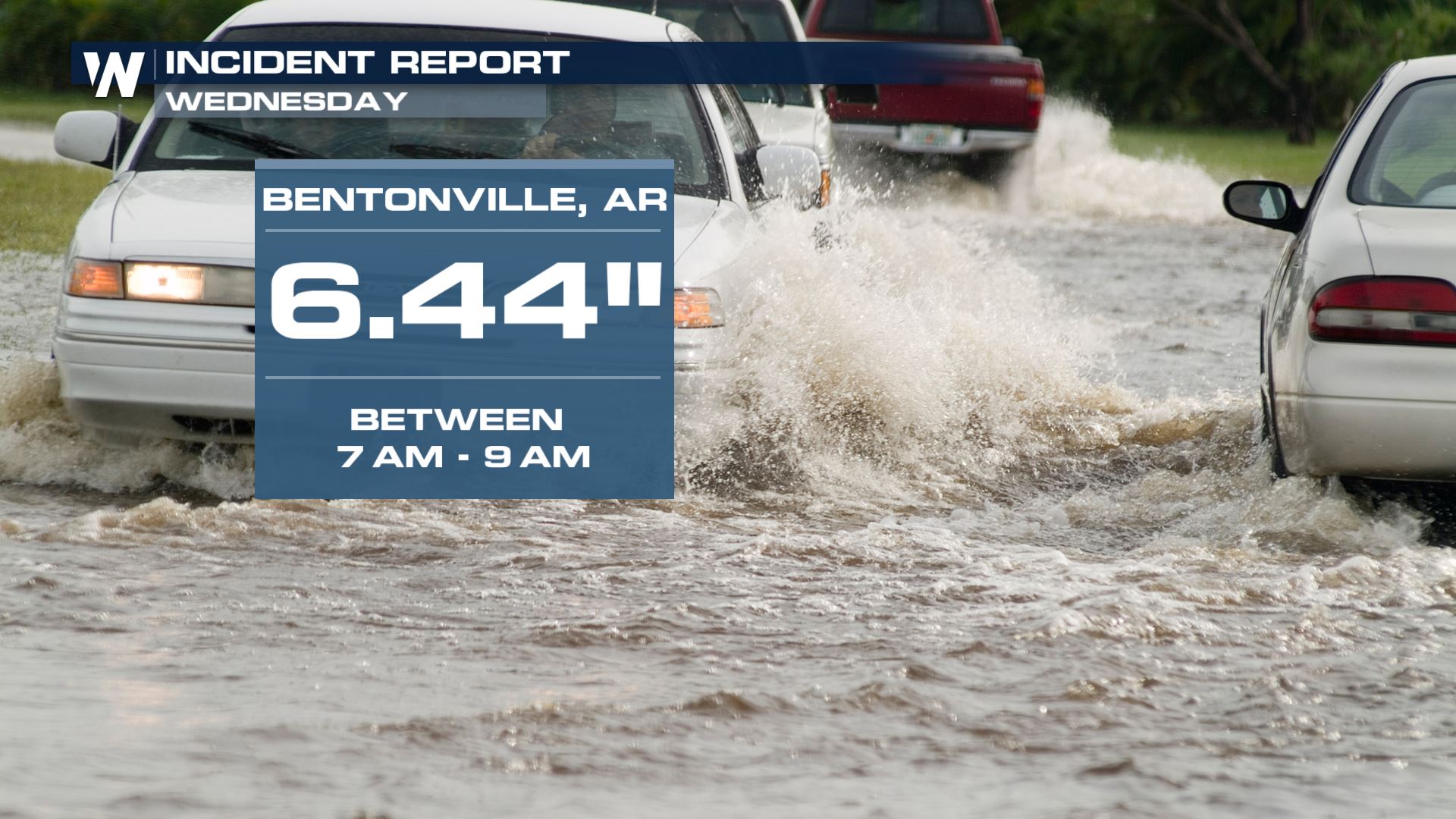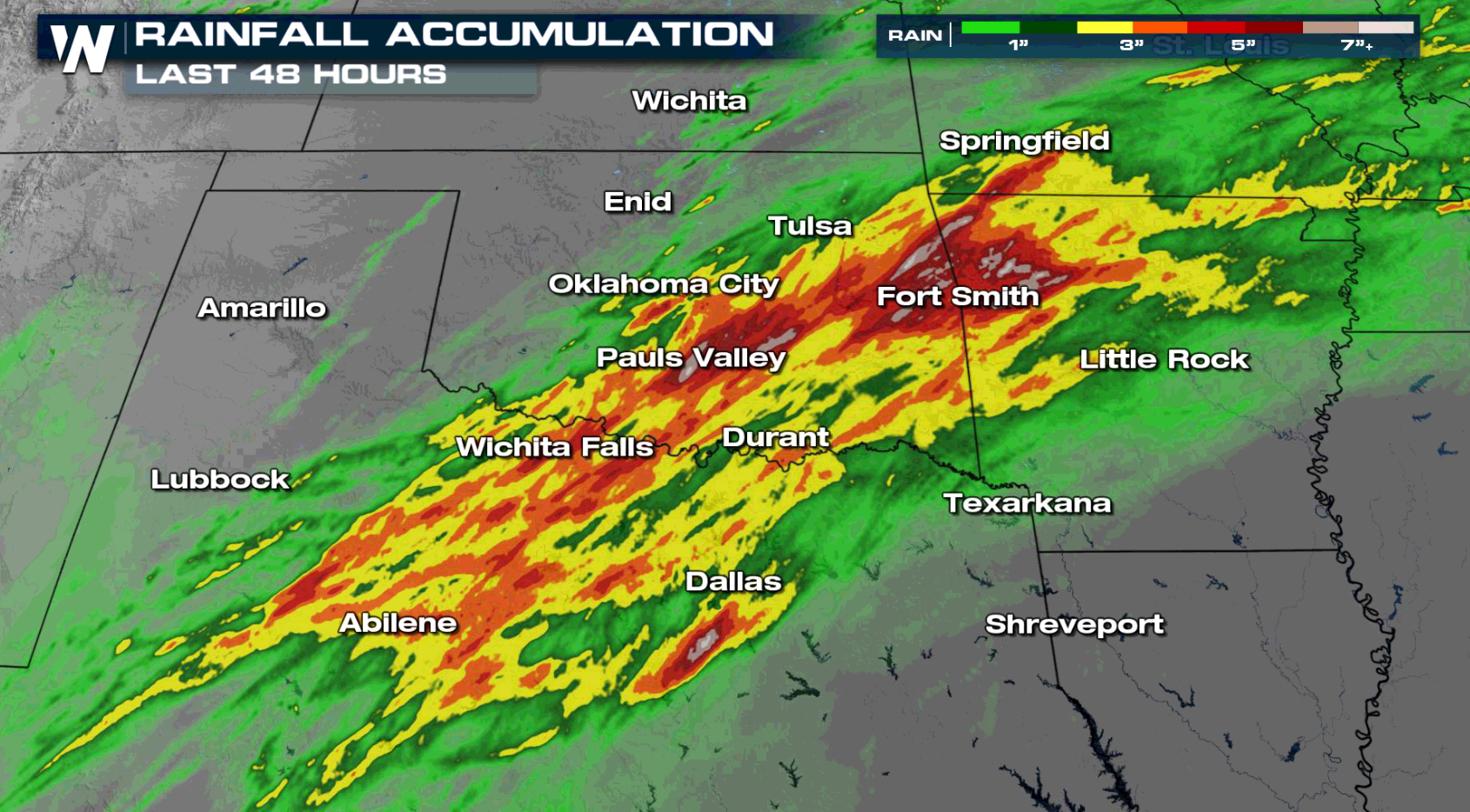 Excessive Rain Outlook
When looking at the excessive rain forecast, you can think of the highlighted areas in green representing the areas that could see flash flooding. The darker the green colors, the higher the chance for flooding potential.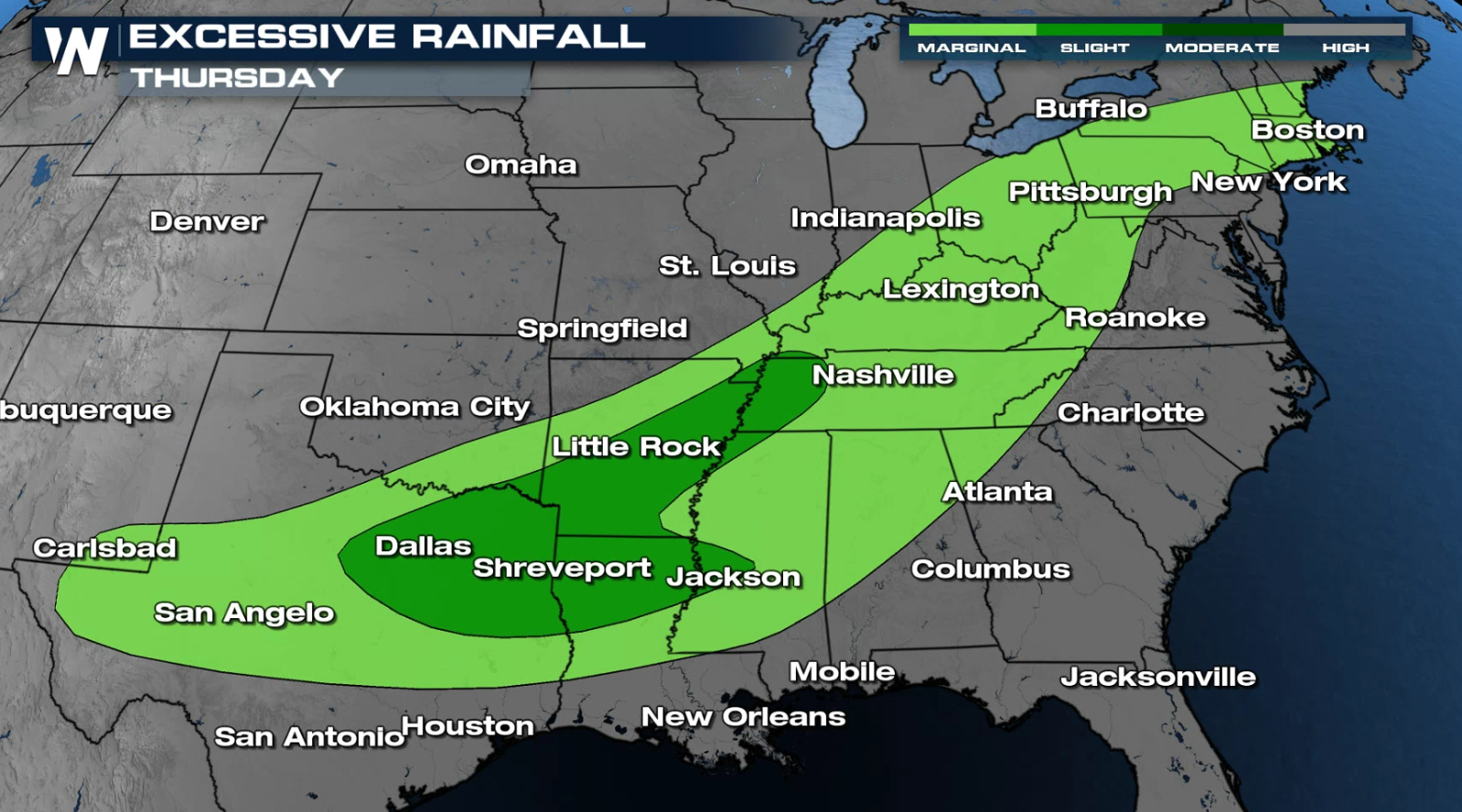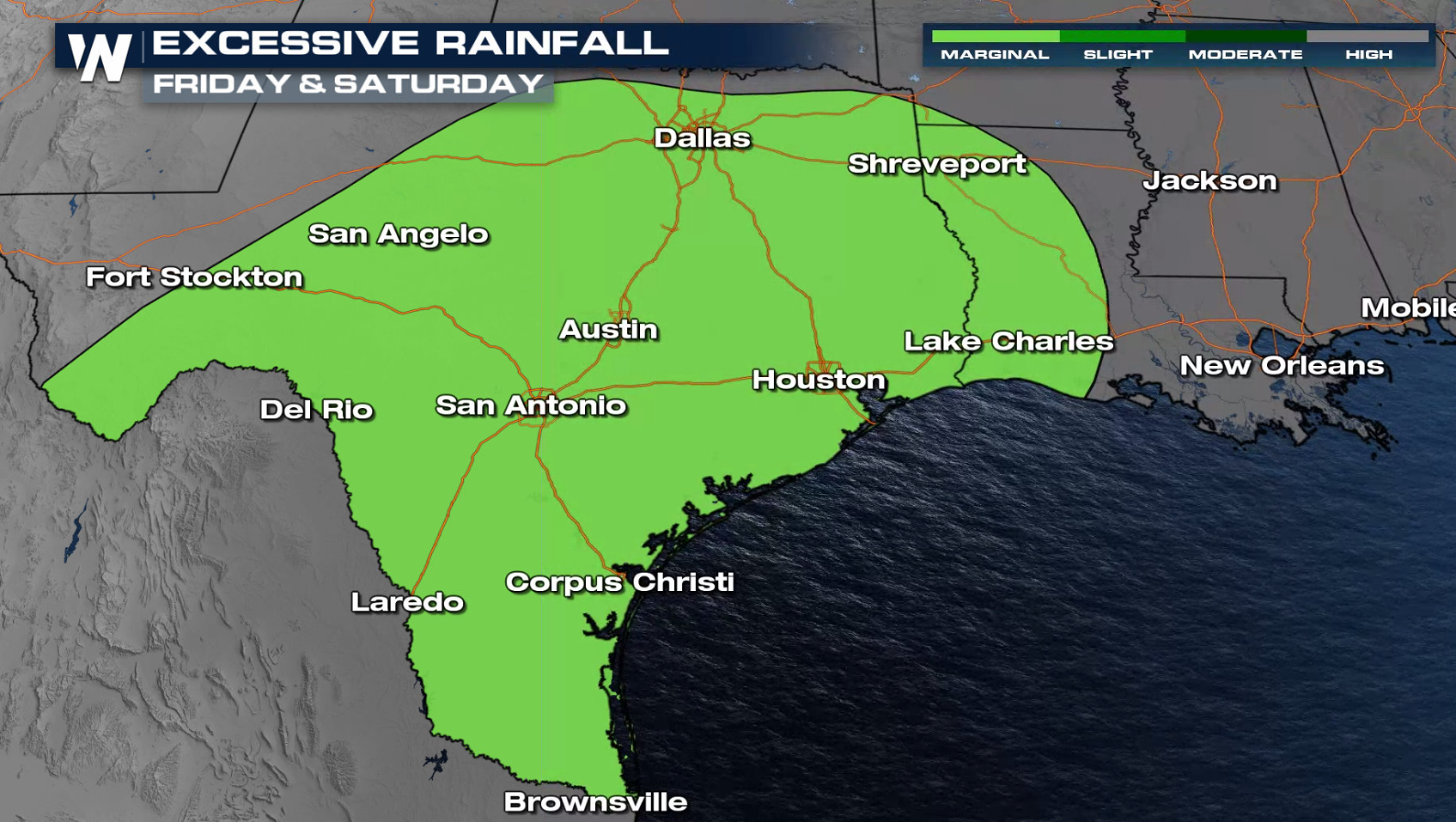 The flooding risk extends all the way to the Ohio River Valley for Thursday.  This heavy rain will also likely lead to a flooding threat for the streams, creeks and rivers as those threats can be well after the initial rain event. Roads that typically flood during heavy rain events will also need to be monitored for quick flooding.
Rainfall Forecast
There is a lot of moisture that can be rained out of the atmosphere with this spring frontal system. Rain totals through Friday could reach more than 5-6" in spots. Widespread 2-3"+ is expected from Texas to the Mississippi and Ohio River Valleys.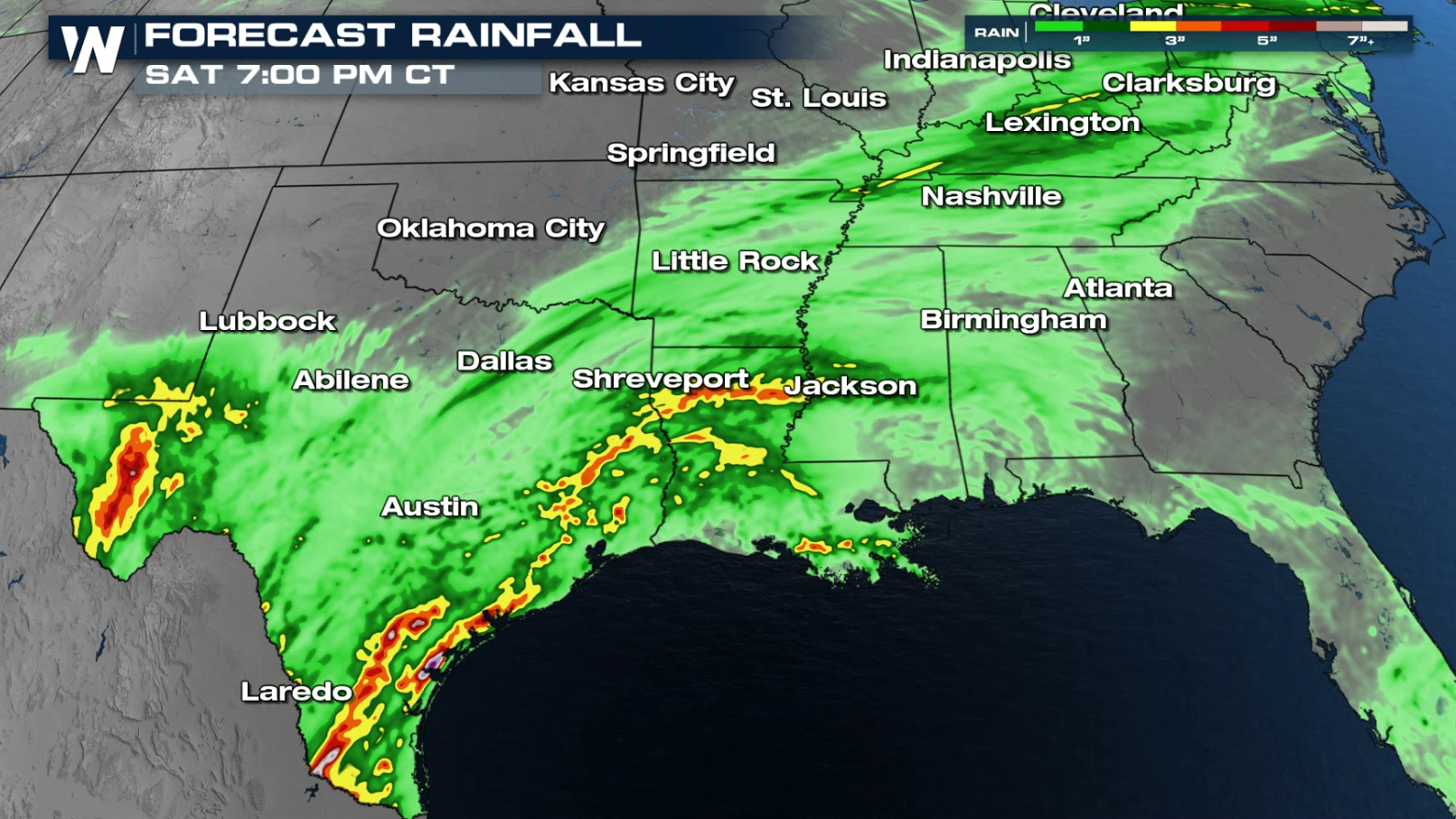 These high rain totals line up with the excessive rain forecast, so the confidence in a flooding event for many of these areas continues to build. Stay tuned to WeatherNation for more updates on this potential heavy to significant rain event.