The stationary front finally has some eastward momentum. However, as waves of energy and low pressure centers develop along the boundary, the threat for heavy rain shifts from the Mid-Atlantic region to the northeast. Heavy rainfall rates will lead to flooding.
Excessive Rain Outlook
With high humidity, thunderstorms will produce heavy rainfall. The highlighted areas are expected to see the higher threats for high water and rapid flooding.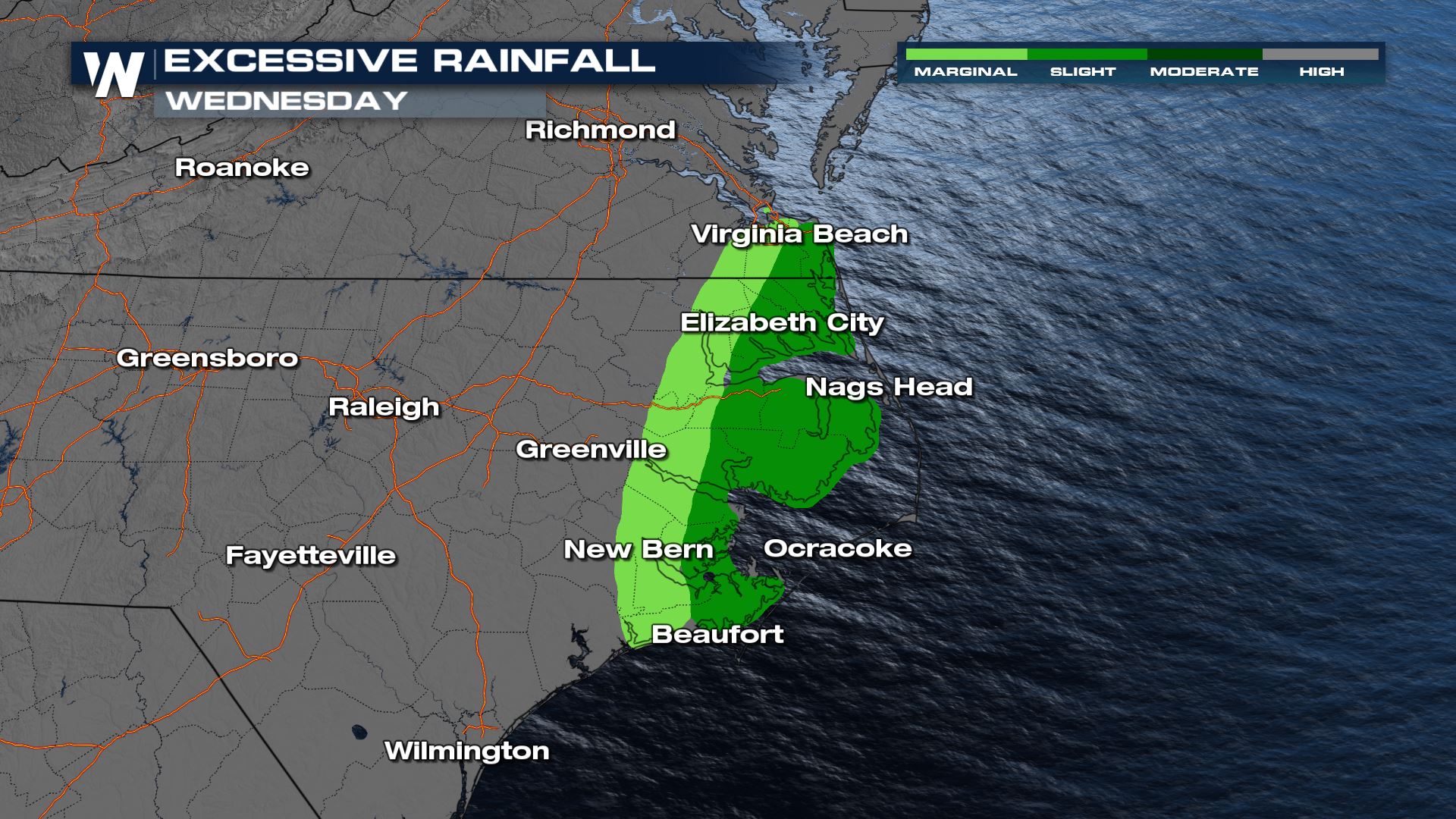 Flash Flood Watches continue with the amount of accumulation still on the way for Wednesday.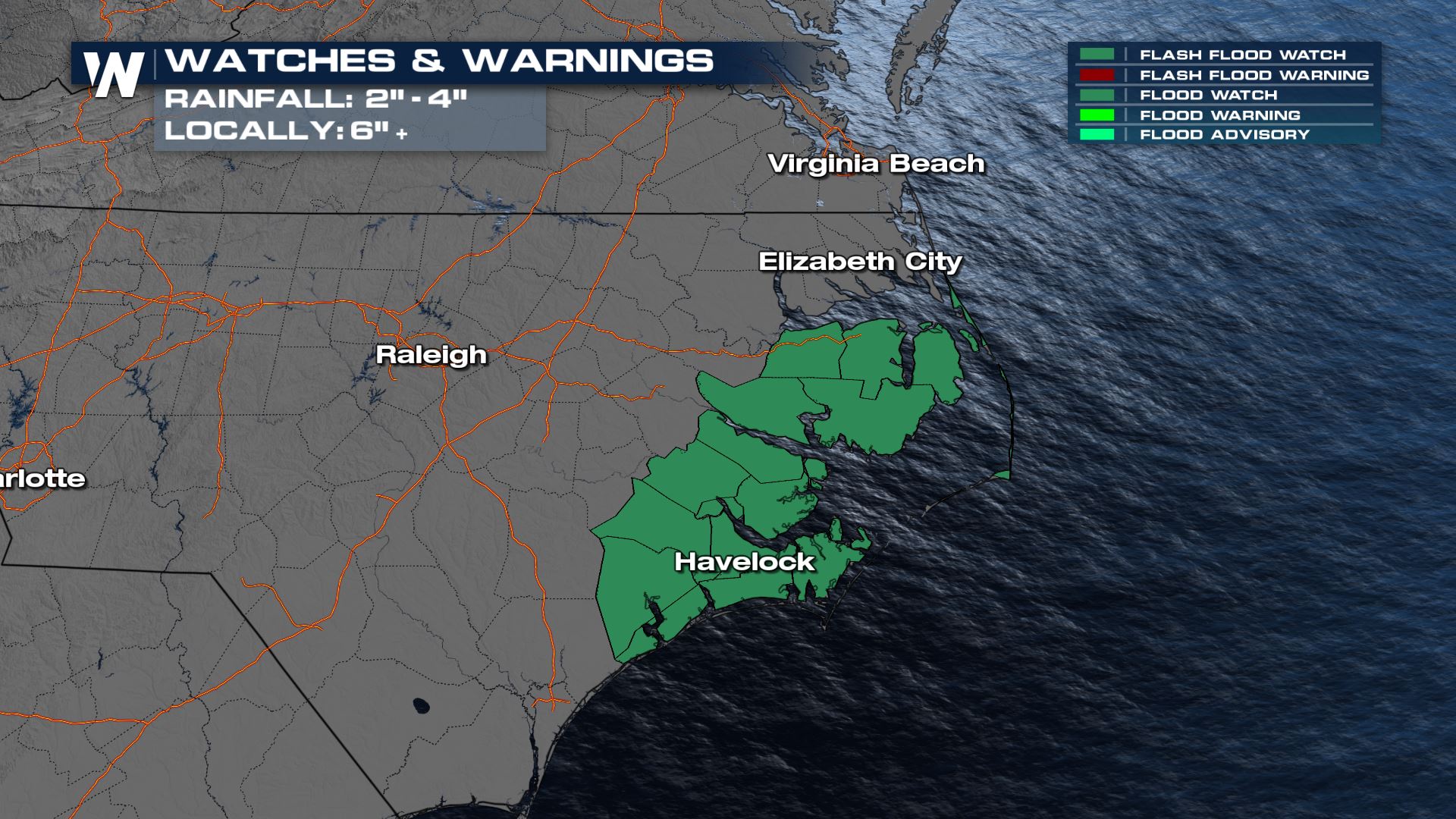 Accumulations are high as storms are training over the same areas at a slow pace. The totals are expected to be 3" to 6" through the rest of the morning hours.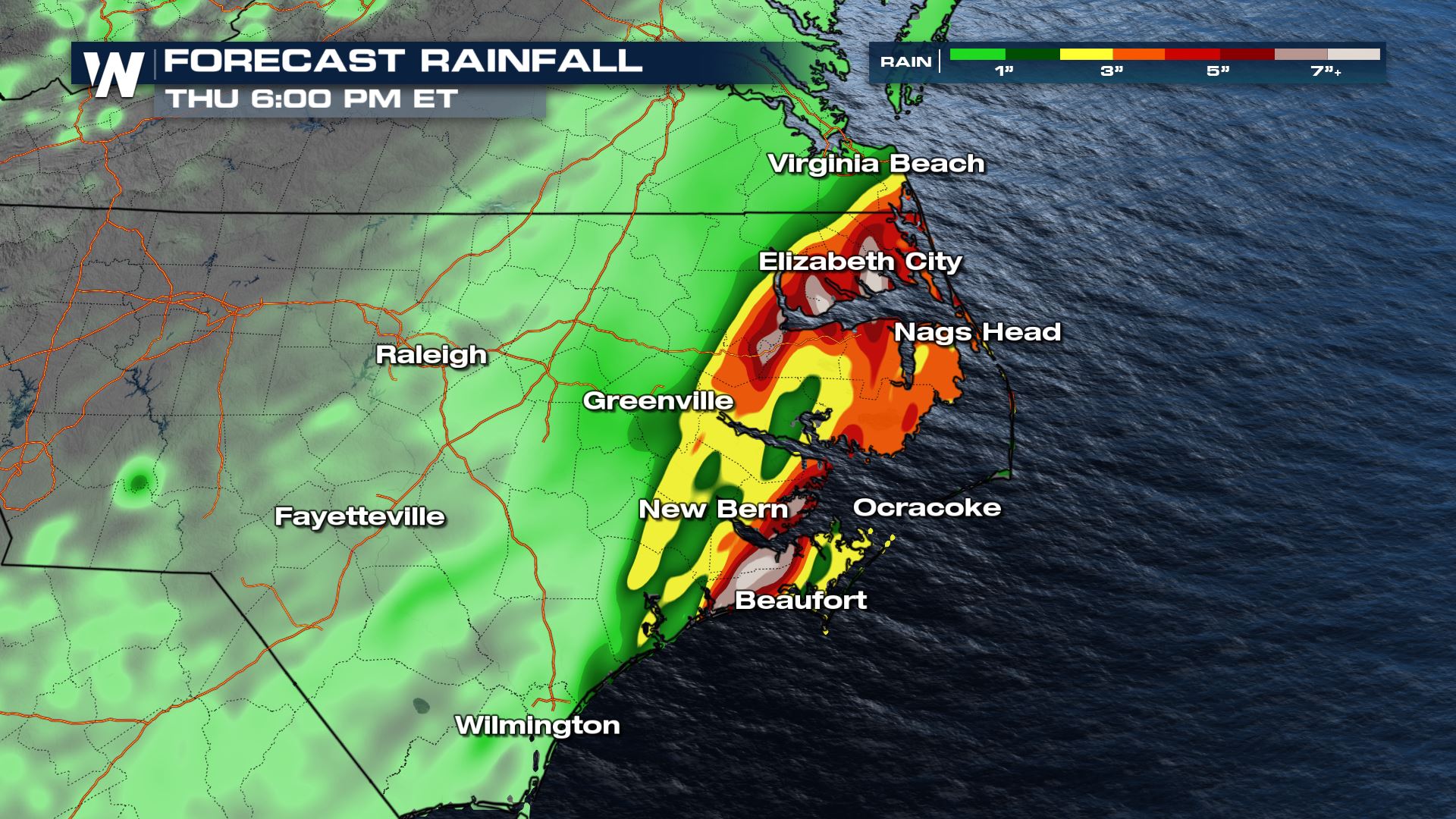 Timing
The latest forecast is showing how the track of the stalled boundary creates a very localized risk into the eastern parts of North Carolina. A lot of the storms remain in the open Atlantic waters.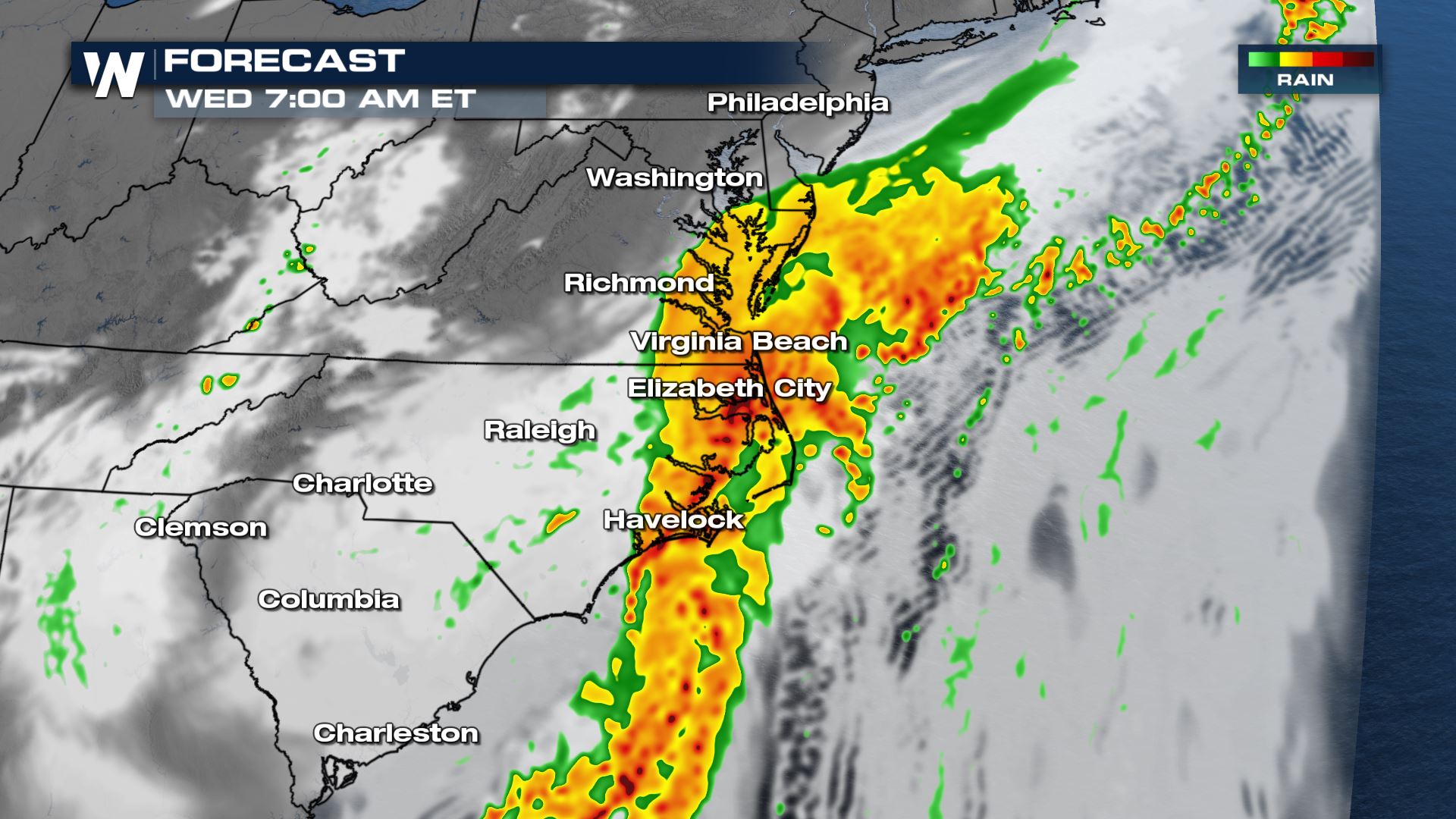 As the morning storms move away, coastal conditions will still be monitored for waterspouts and gusty wind.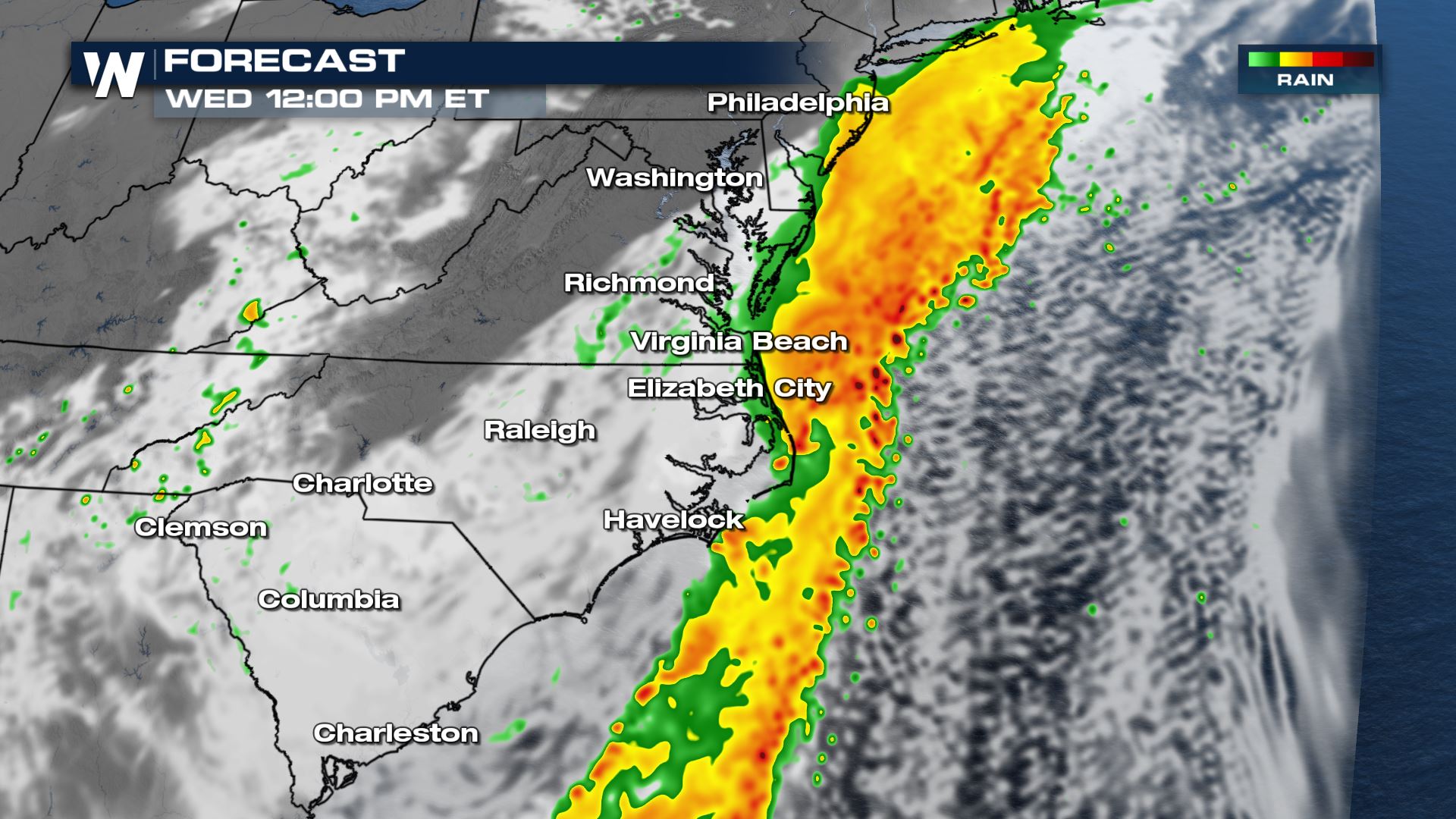 Check back with WeatherNation on-air and online for updated severe weather forecasts if you are in the risk areas.