Hurricane Florence continues to weaken slightly as it moves closer to the coast. As of the latest National Hurricane Center update, Florence is a Category 1 hurricane with maximum sustained wind of 90 mph winds. The storm has slowed significantly, moving northwest at 5 mph. The storm is located about 60 miles east-southeast of Wilmington, North Carolina and around 50 miles south of Morehead Beach, North Carolina. Residents in the forecast path of Florence should be exercising hurricane preparations and
following mandatory evacuations
. Life threatening storm surge and flooding risks remain. https://twitter.com/WeatherNation/status/1040435113757032449 The latest forecast track from the NHC keeps Florence a Category 1 hurricane as it moves towards the coast of the Carolinas. Northern Georgia to North Carolina are all included in the cone.  Areas surrounding and inside the forecast cone should prepare for the possibility of a direct landfall later this week.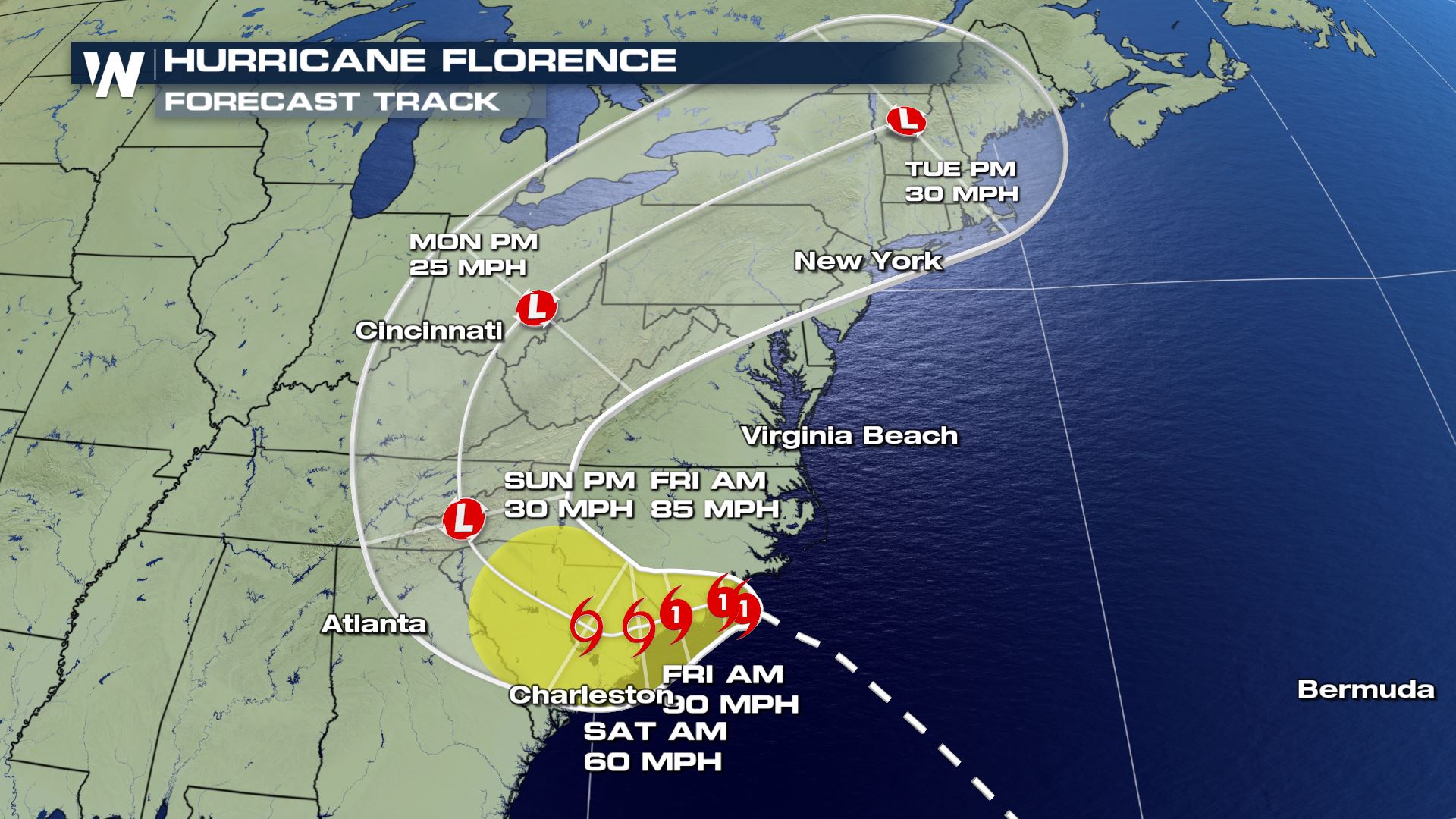 Hurricane and Tropical Storm Watches and Warnings are in place from Virginia to South Carolina. Storm surge alerts are also in place across some of these same areas and will be a huge threat for areas in Florence's path.
Tropical Alerts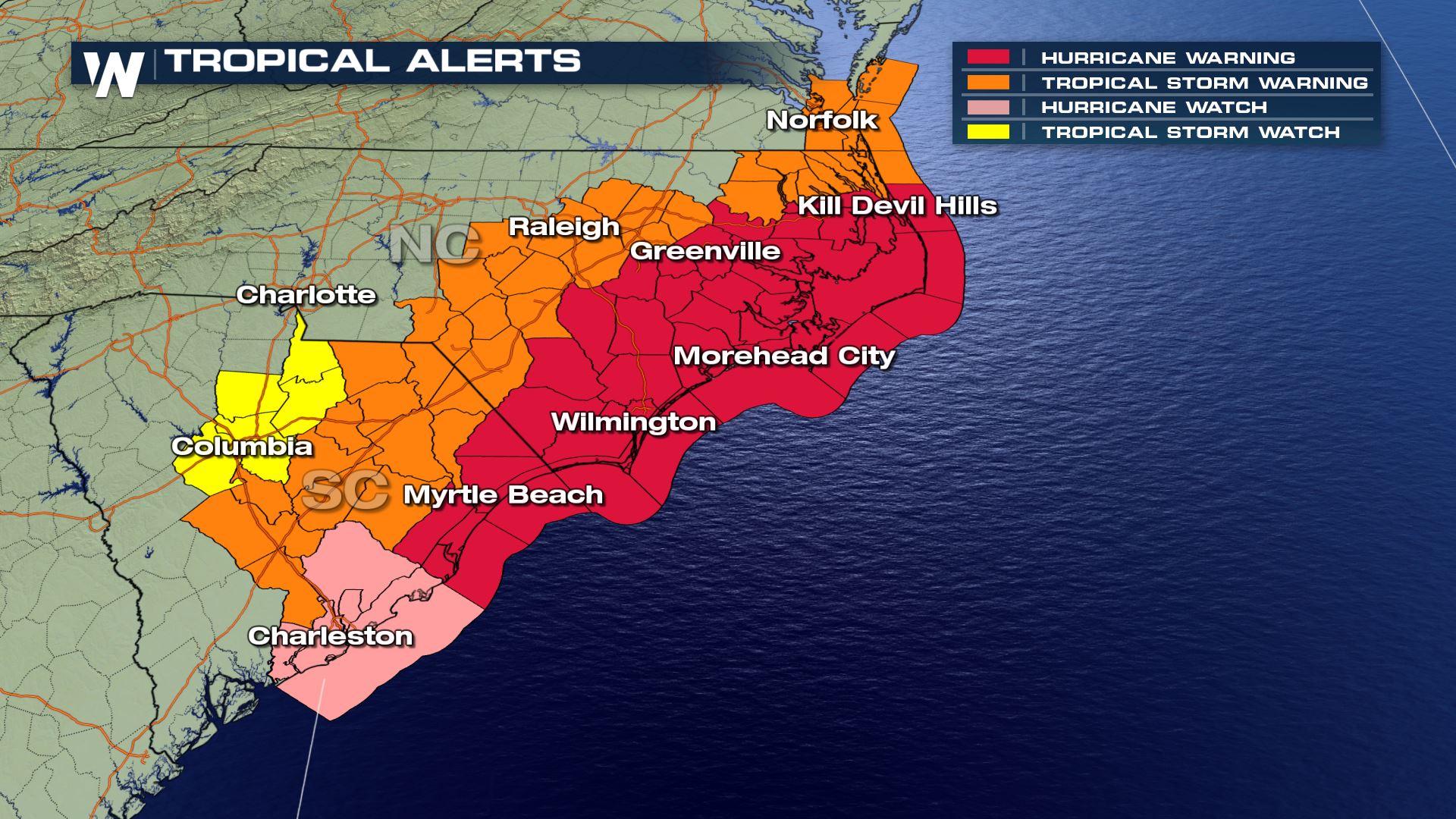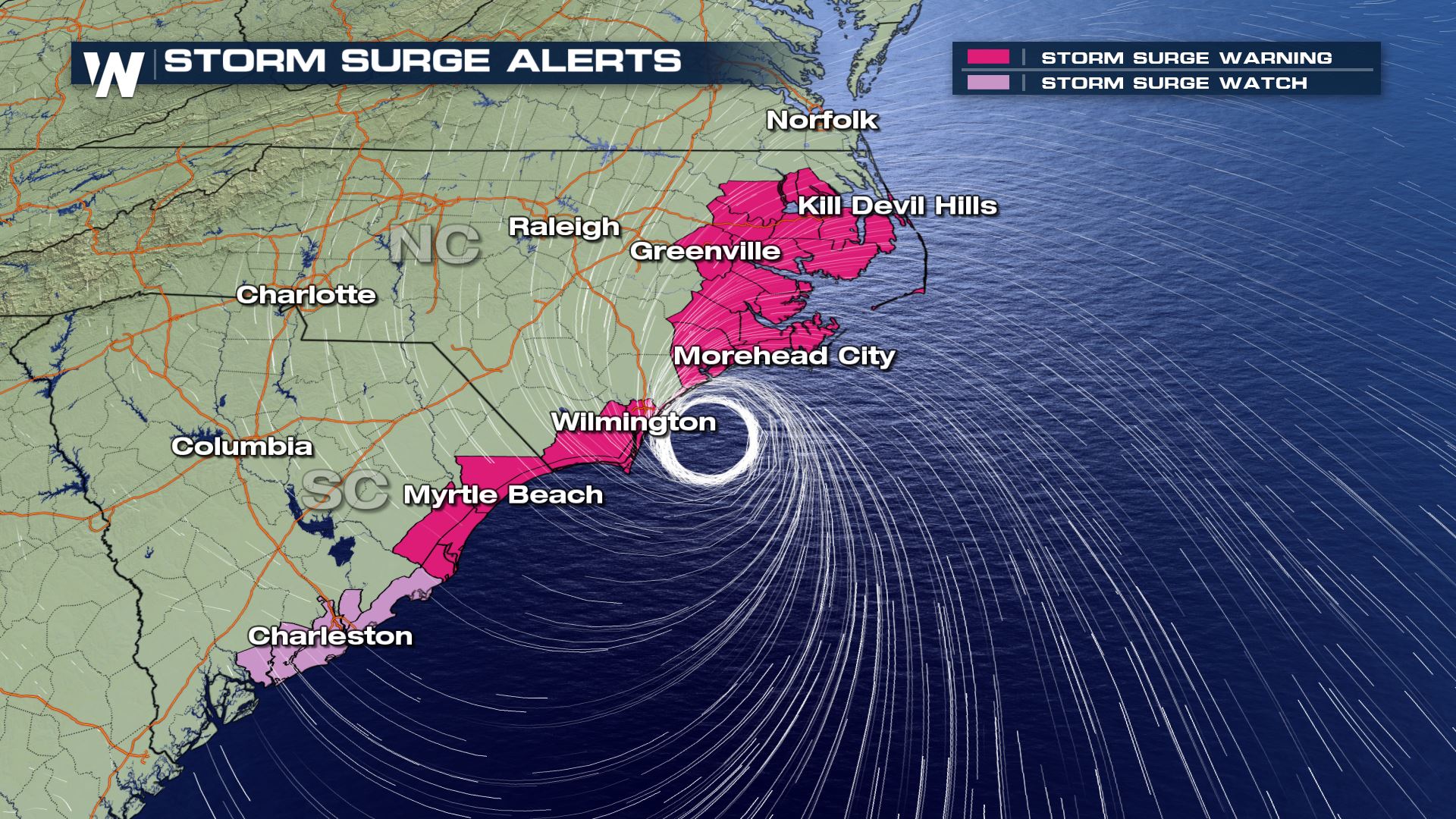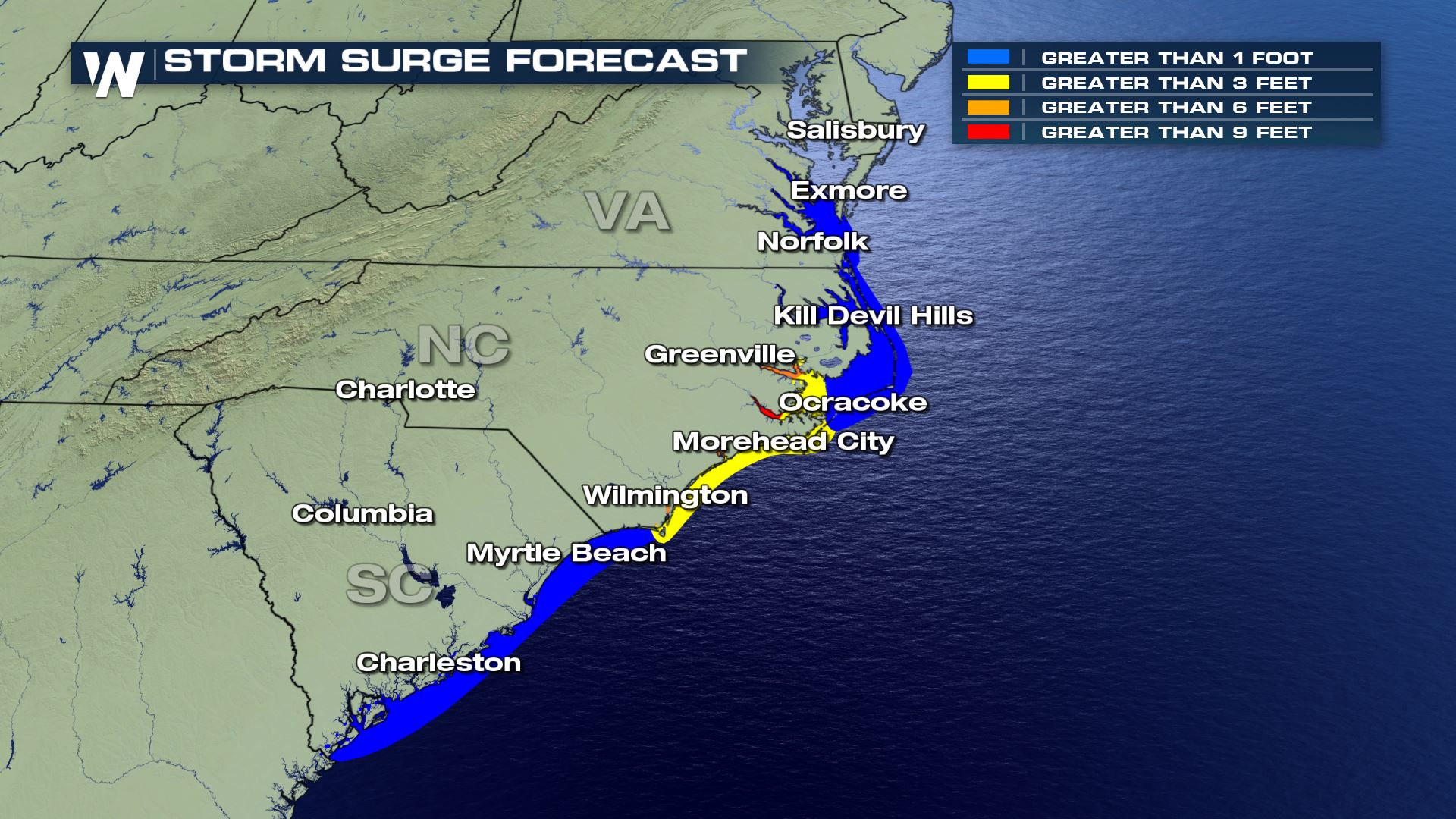 South Carolina, North Carolina, Virginia, and Maryland all had declared States of Emergency ahead of Florence's possible impacts.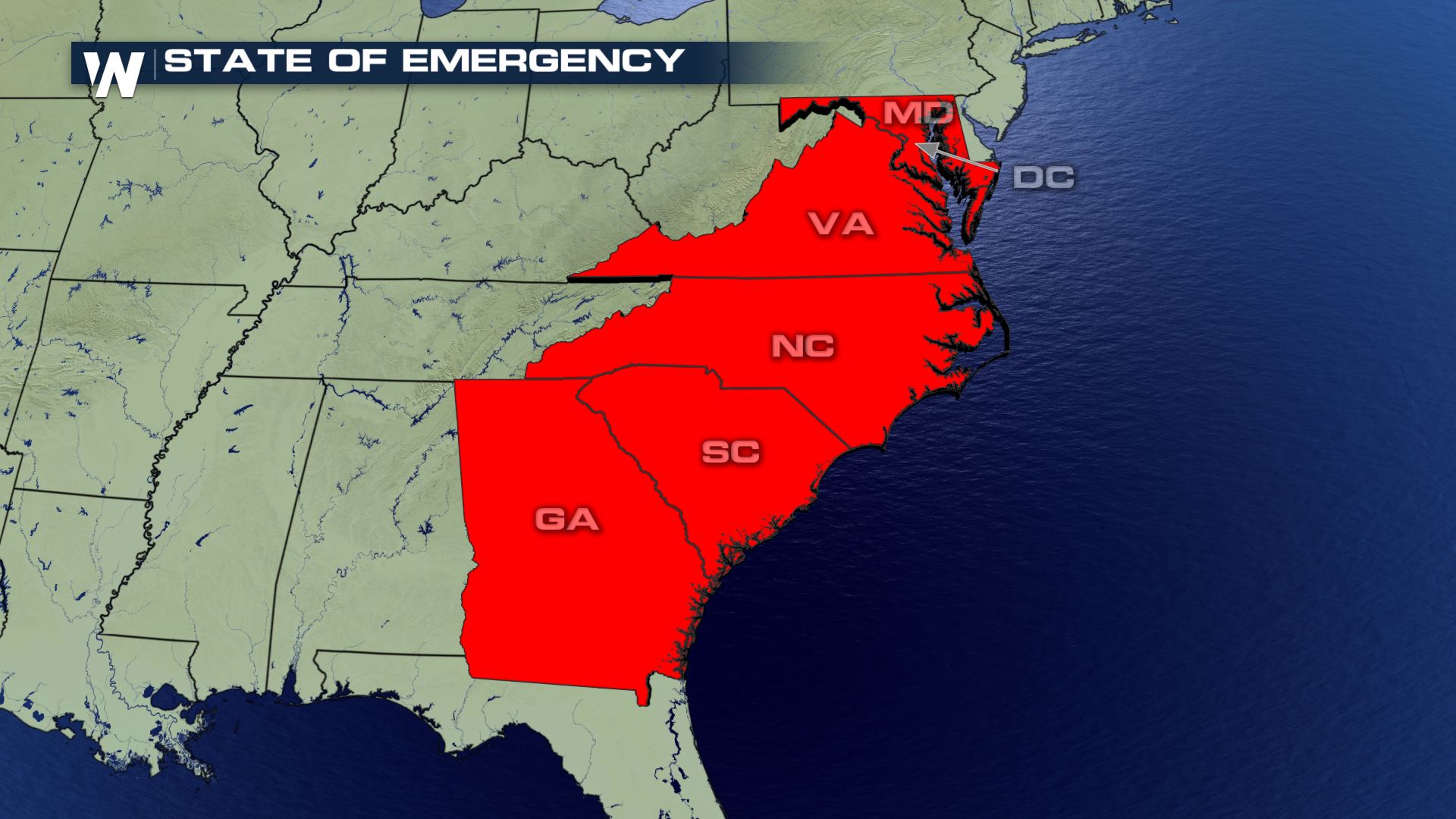 Here's how you can prepare for the storm
.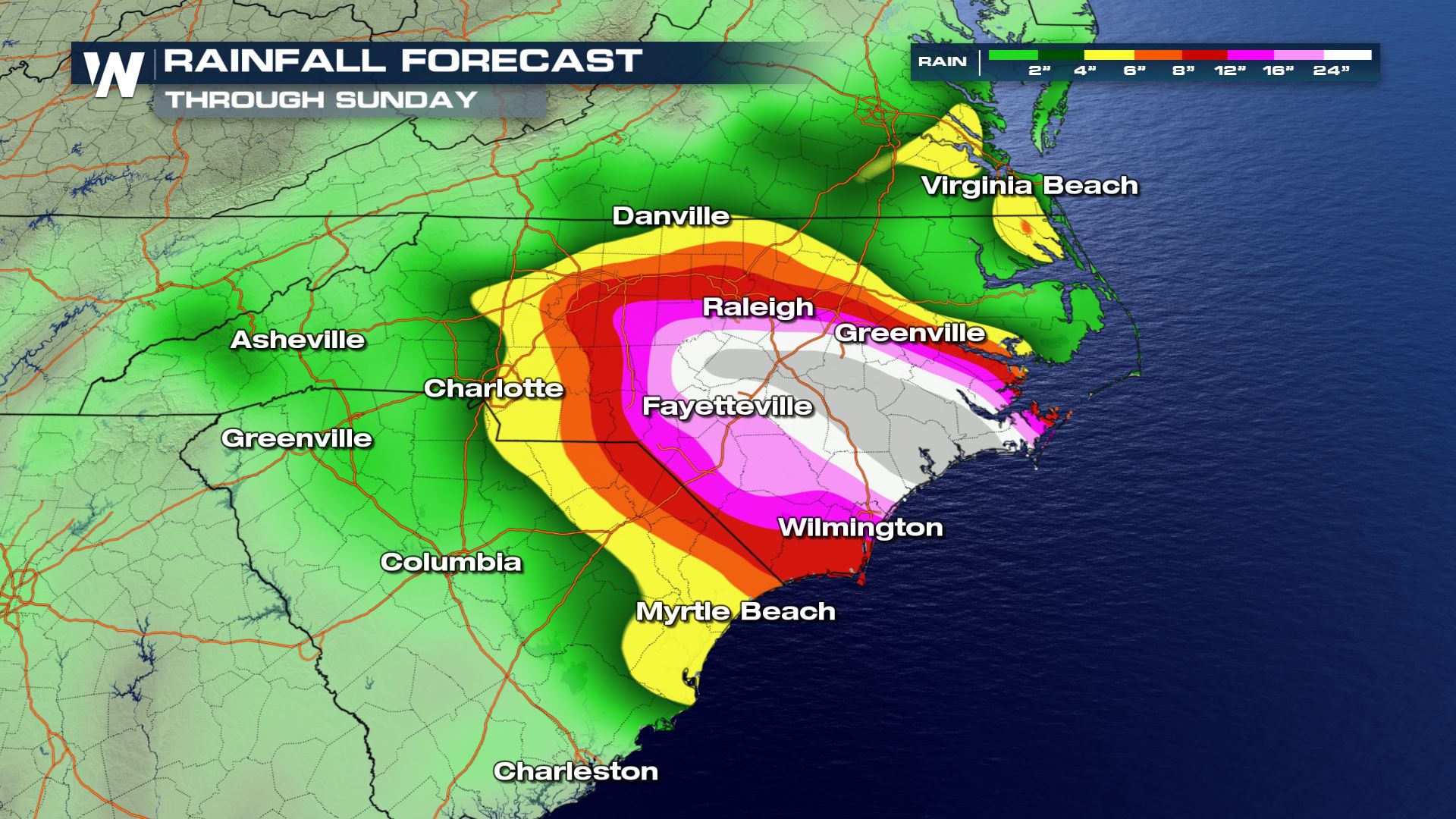 In addition to a direct landfall, there is a significant flooding threat. The NHC said in a recent update that "Florence could stop moving pretty quickly around (Friday), potentially leading to a serious heavy rain episode and inland flood hazard." Interests along the mid-Atlantic coastline from Georgia to New England need to monitor the storm's latest forecasts and the possibility of flooding rainfall after the storm makes a possible landfall. 1 to 2 feet of rain is possible. Locally, some locations could see over that. Isolated tornadoes are also possible. Here are some of the latest updates from local officials: Stay with
WeatherNation
for the latest on this dangerous storm and the tropics.