It's the rainy pattern that just doesn't seem like it will come to an end. And for soggy Florida, the excessively rainy weather isn't going away anytime soon. For the Sunshine State, it's been anything but sun for the last couple of weeks. Take a look at some of these rain totals so far in May, with many spots three or even four times above where they should be month-to-date: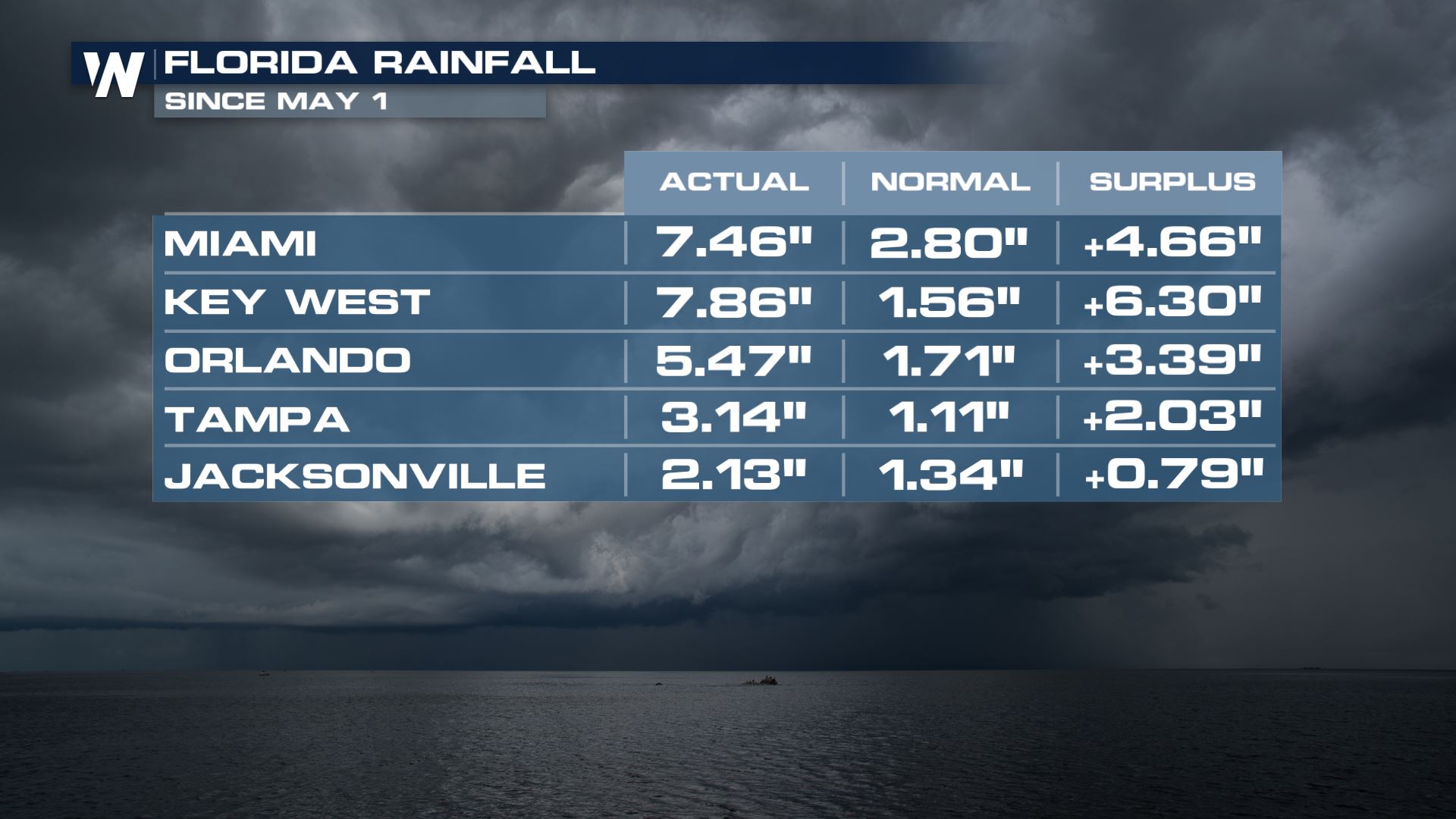 A persistent pattern means the forecast isn't changing for the forseeable future. In fact, as a weak tropical low drifts into the region later this week and this weekend, some rain amounts may actually increase by Thursday or Friday.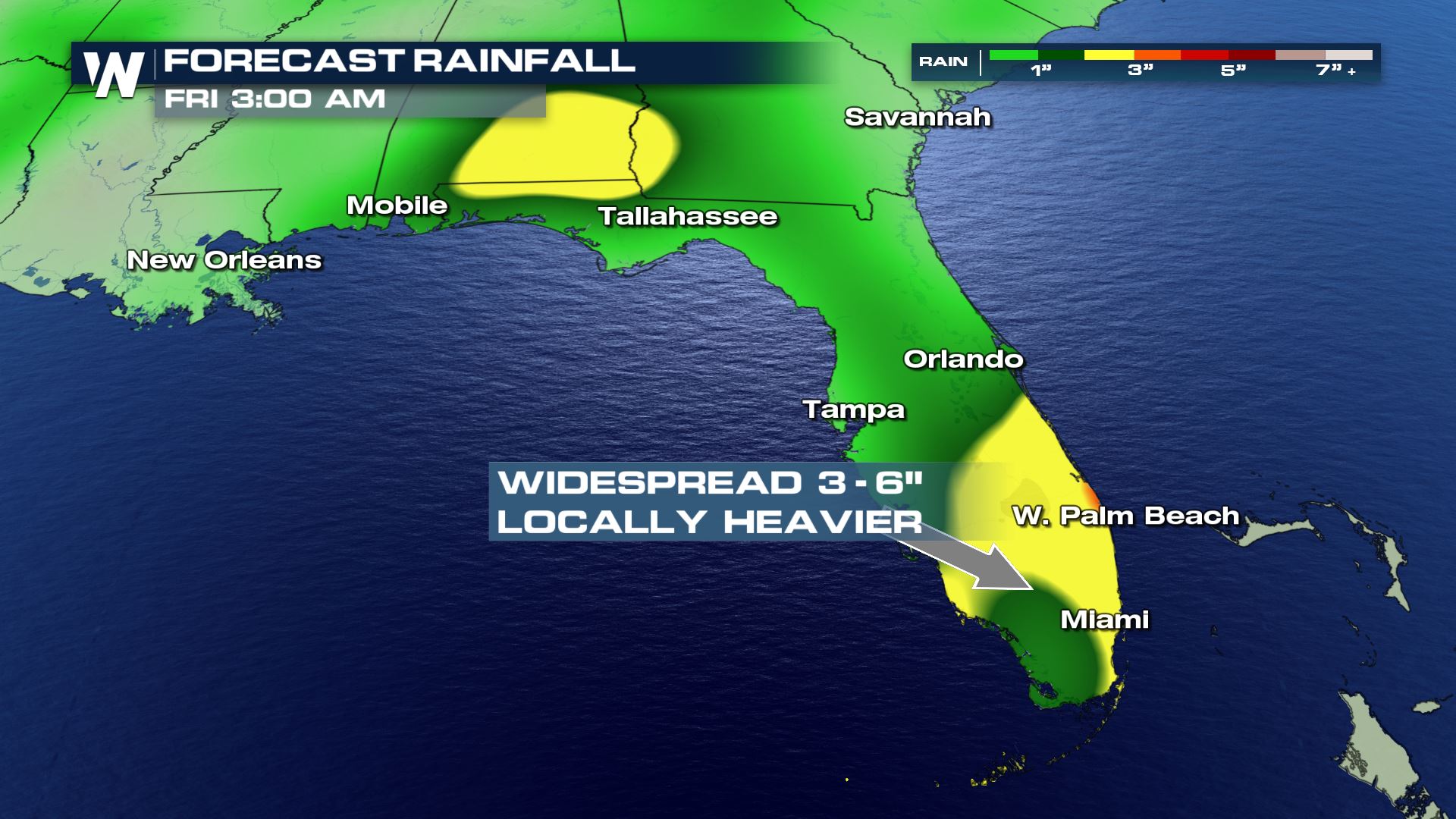 The pattern is being fueled by a twin set of pressure systems funneling tropical moisture straight into Florida. Let's explain further: An area of low pressure in the eastern Gulf of Mexico helping draw up a southwesterly flow from the Caribbean, and an area of high pressure to the east is helping enhance a...southerly flow from the Caribbean. Add the two together, and you have a deep, sharp fetch of tropical moisture, directed at Florida and much of the Southeast.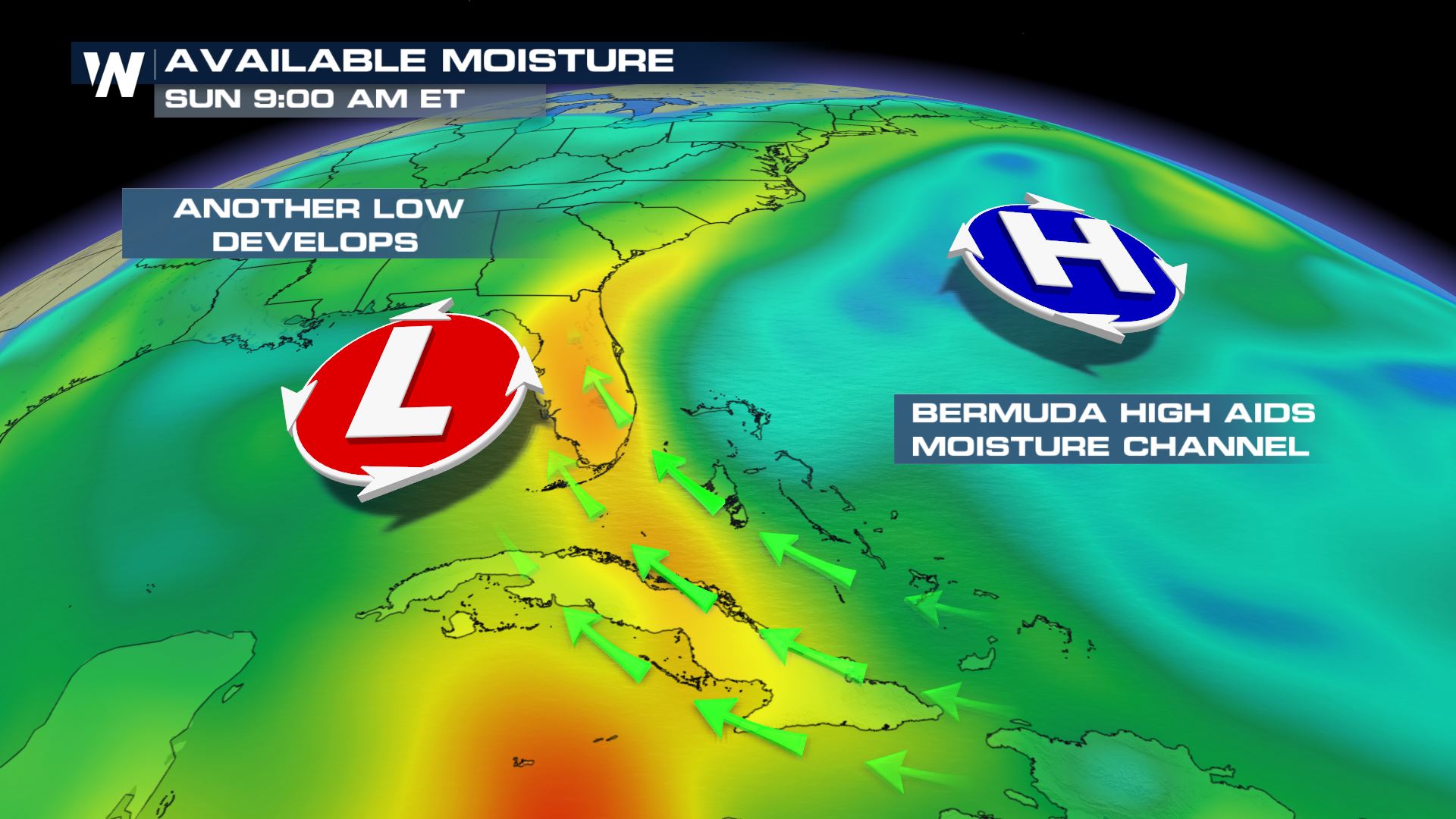 More so, a disturbance to the south of Florida is now being eyed by the National Hurricane Center (NHC) for possible tropical development later this week.
More on that storm - and the tropical development chances - here
. Stay with WeatherNation for the latest on this persistent pattern. For WeatherNation: Meteorologist Chris Bianchi