After several days of rain in the sunshine state, the clouds will continue and more rain may hit the state through the weekend.
Gulf Forecast
As we get later into Friday morning, a front sweeps across the country and brings the chance for rain into Texas as early as sunrise.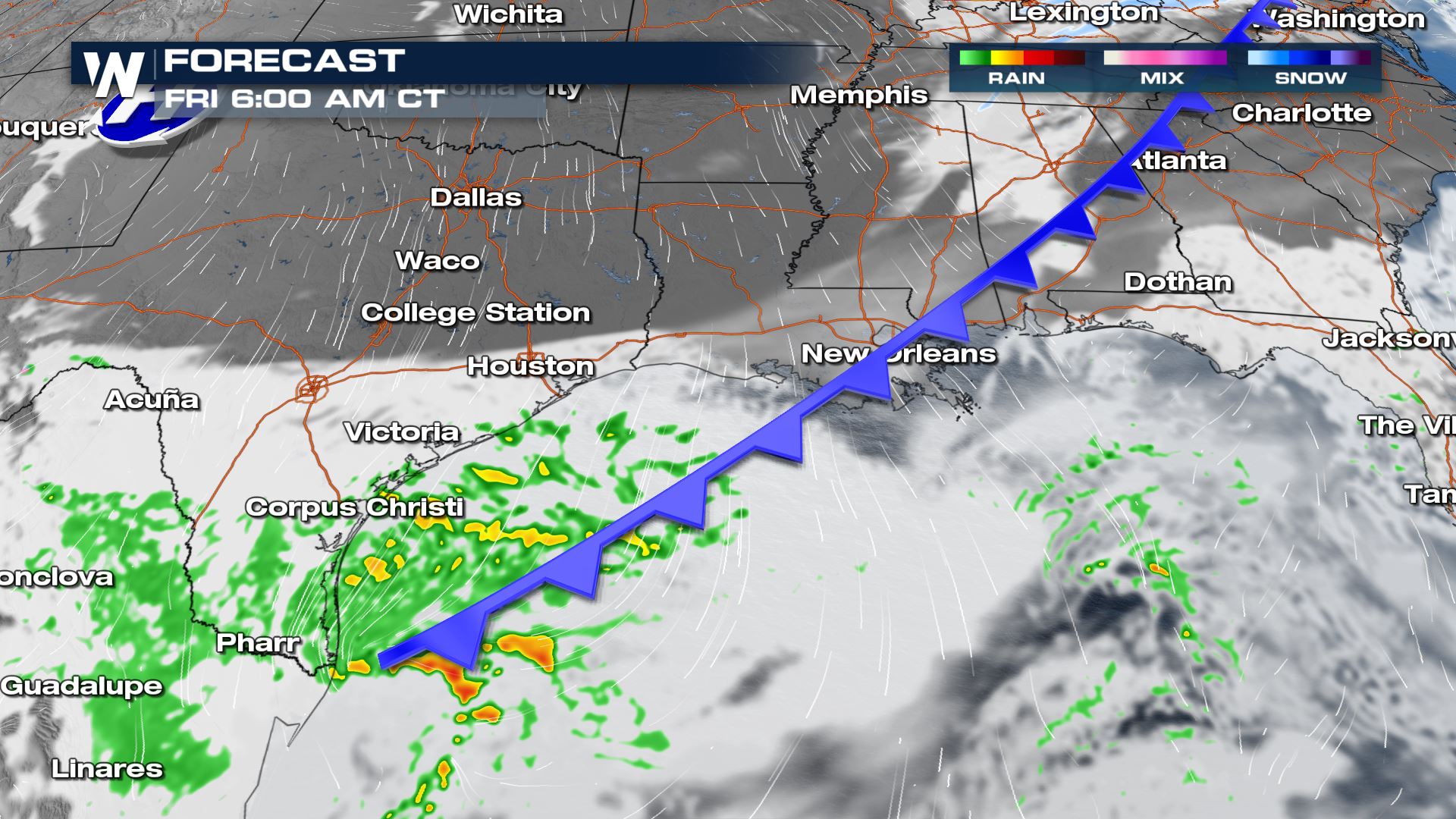 This continues into the Gulf of Mexico through midday. We don't anticipate a lot of rain along our Gulf coast states with this front.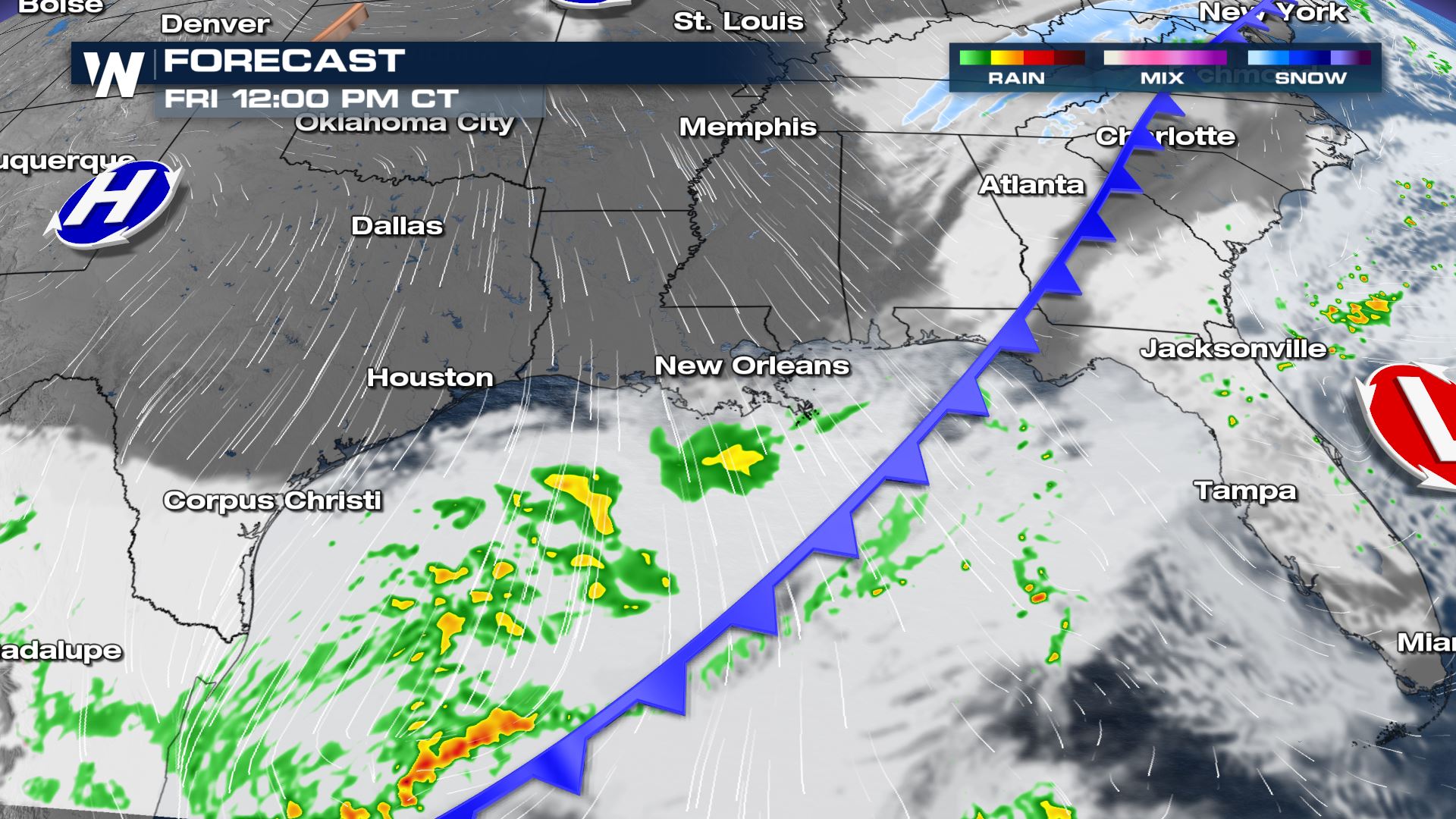 Meanwhile, this front will team up with a coastal low to bring in rain through the eastern Carolinas Friday evening. Florida can expect overnight rain through Saturday morning.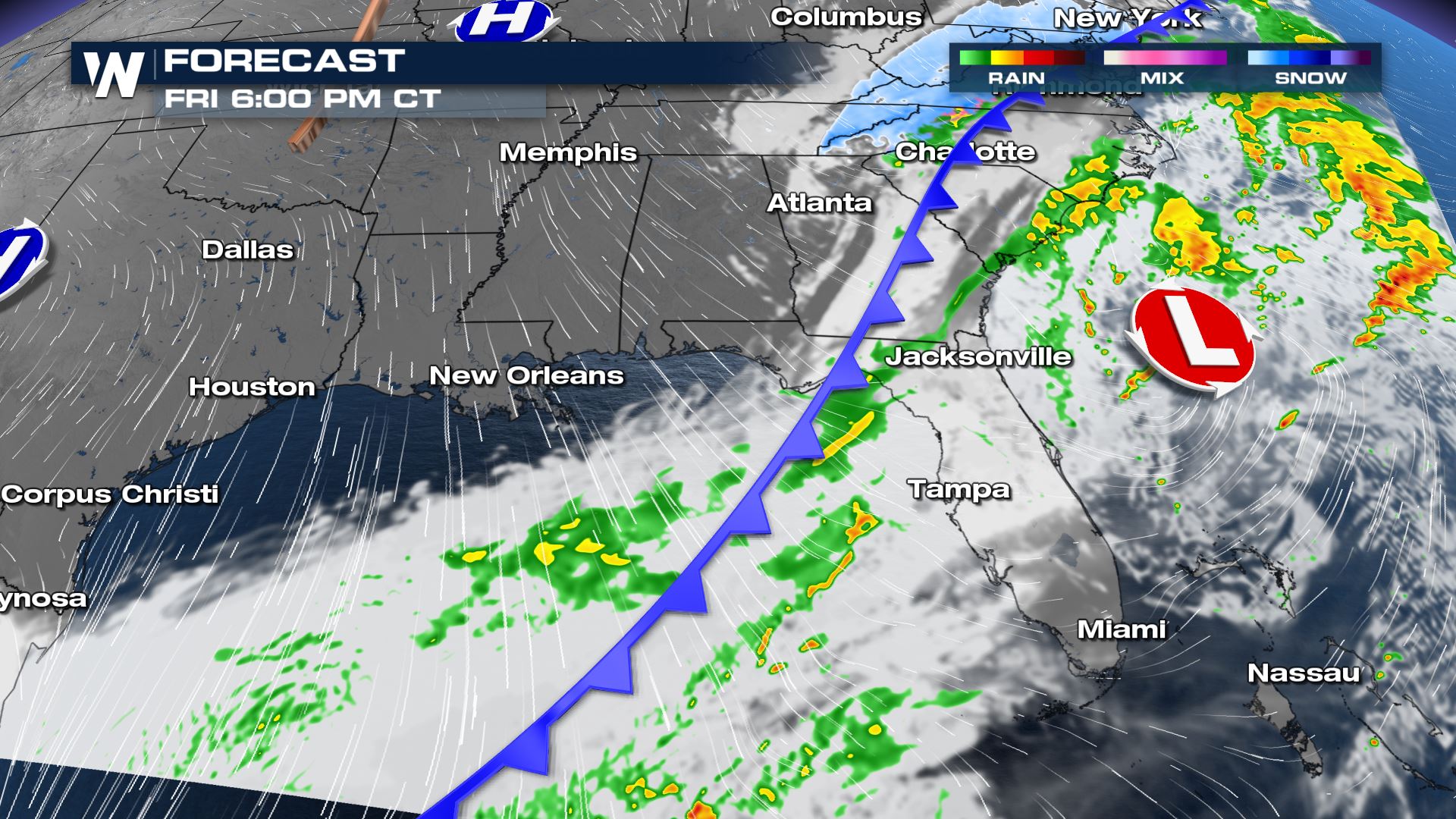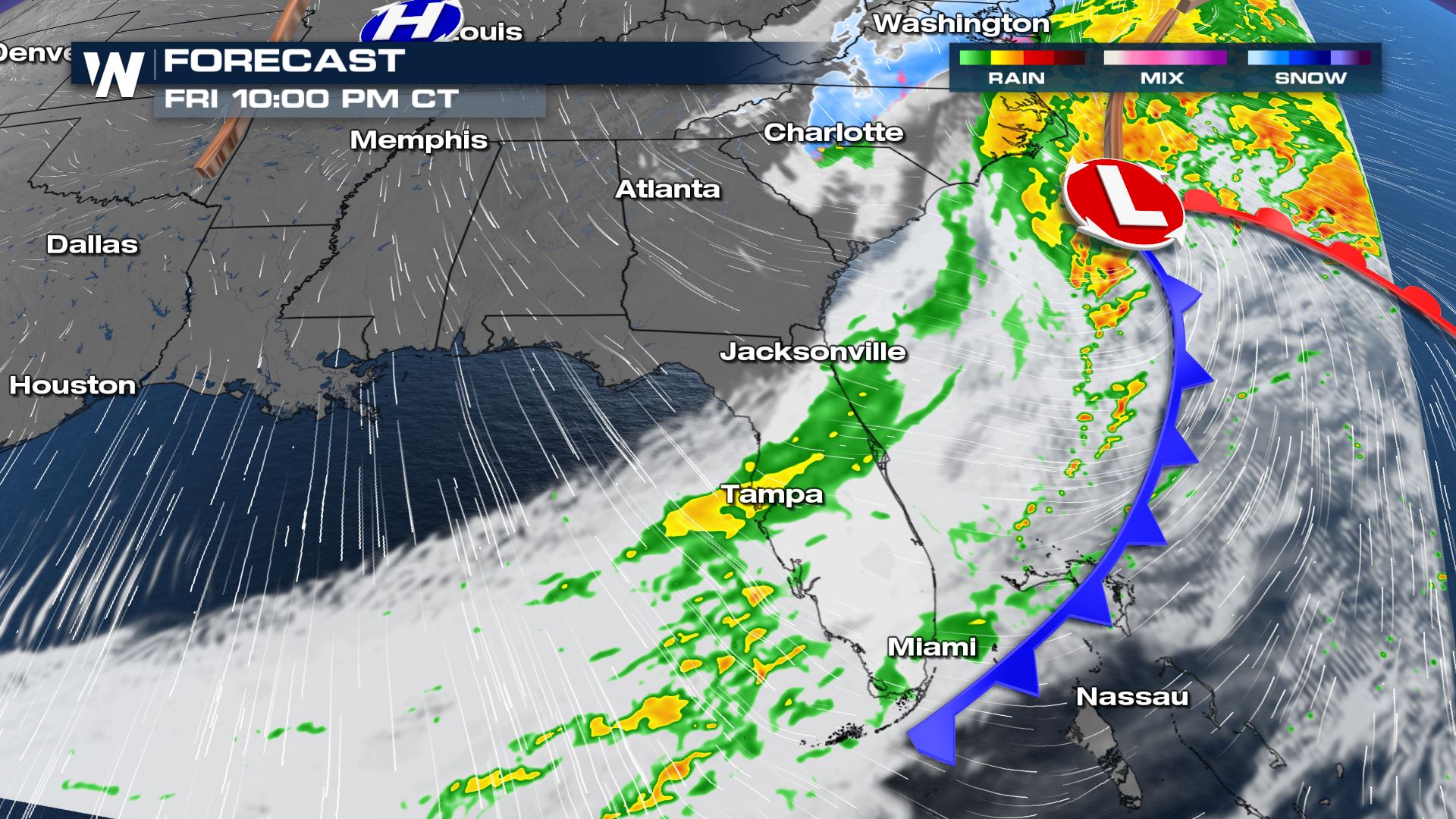 Stay with WeatherNation as we bring you updates to the forecast.