Flossie continued to weaken on Monday and is no longer considered a tropical system. The remnant low of Flossie will still impact Hawaii with heavy rainfall, gusty winds, and high surf. Flash Flood Watches remain in effect through Tuesday afternoon.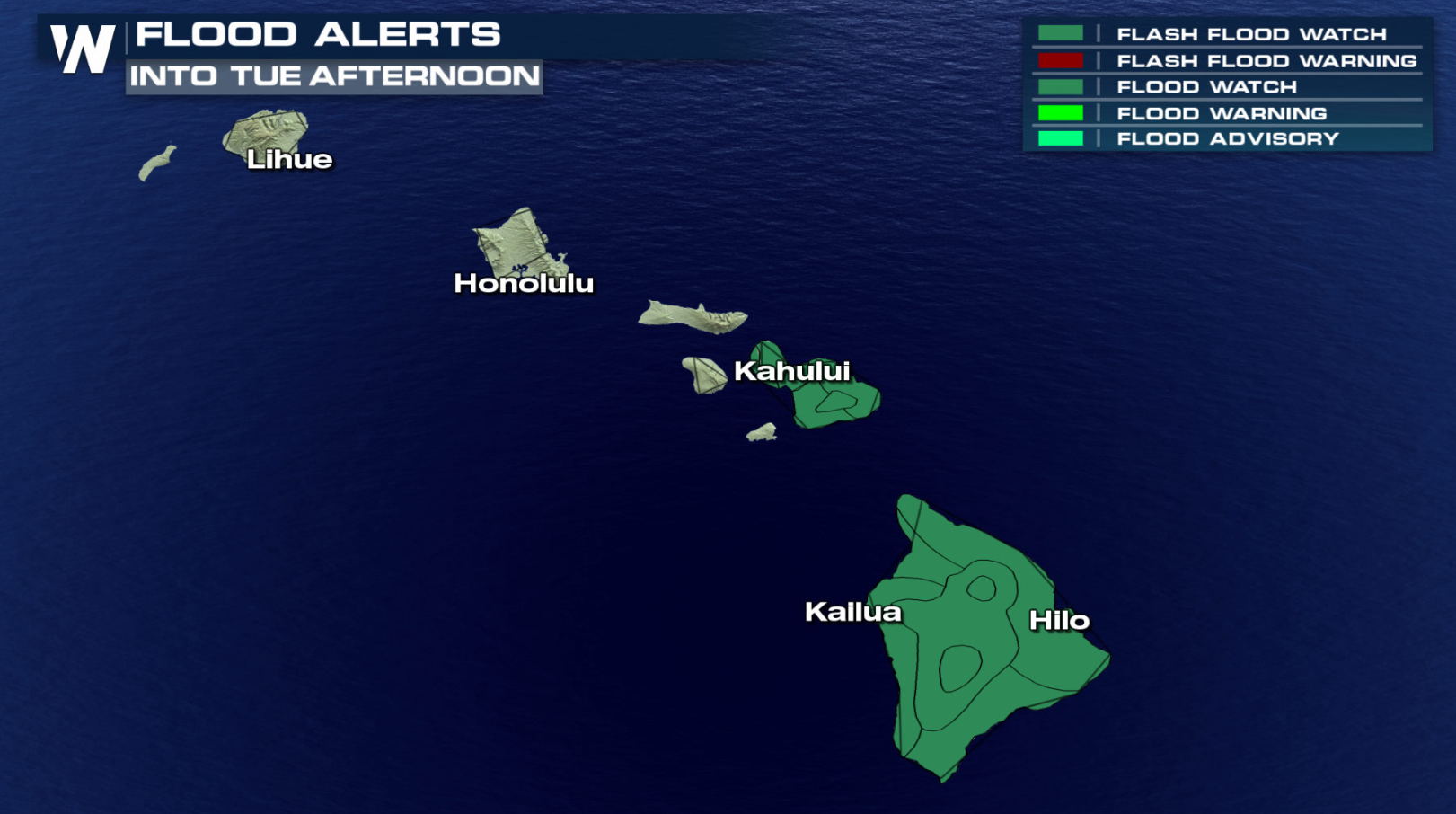 The persistent flow onto the islands will continue to increase the surf and swells along the eastern and southern shores of the islands. High Surf Advisories are in place through Tuesday evening for waves up to 10 feet.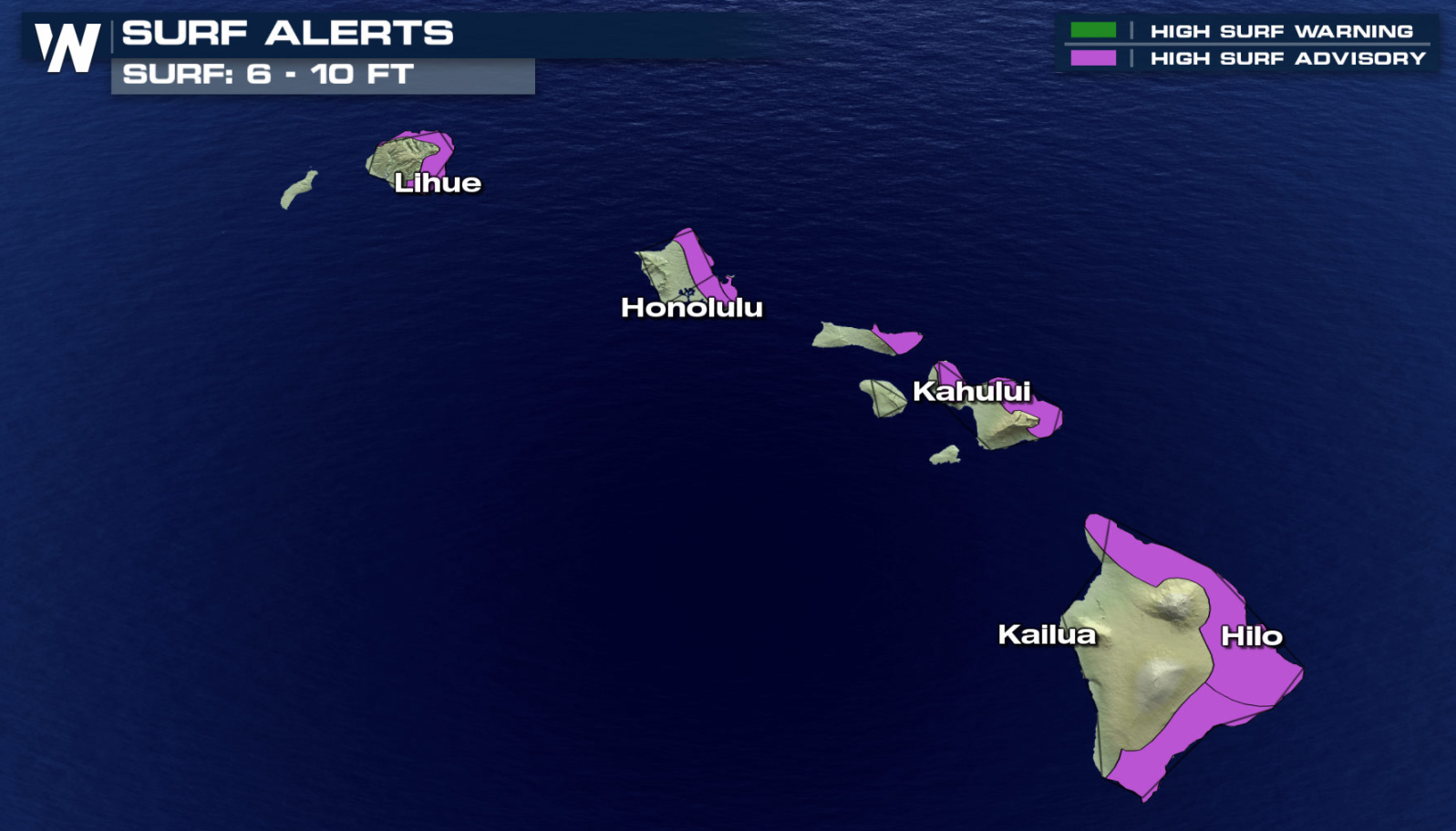 In addition to large swells across the eastern shores, there is also a potential for strong rip currents on the beaches. Take extra precautions if swimming or surfing, and when in doubt, don't go out. A wet and unsettled pattern will stick around into the start of the work week as well.
The final advisory on Flossie Monday night had the disorganized low with 35 mph winds. The storm will continue to move off to the northwest and weaken.  Plan on rough surf, gusty winds, and pockets of heavy rain for the first few days of the week.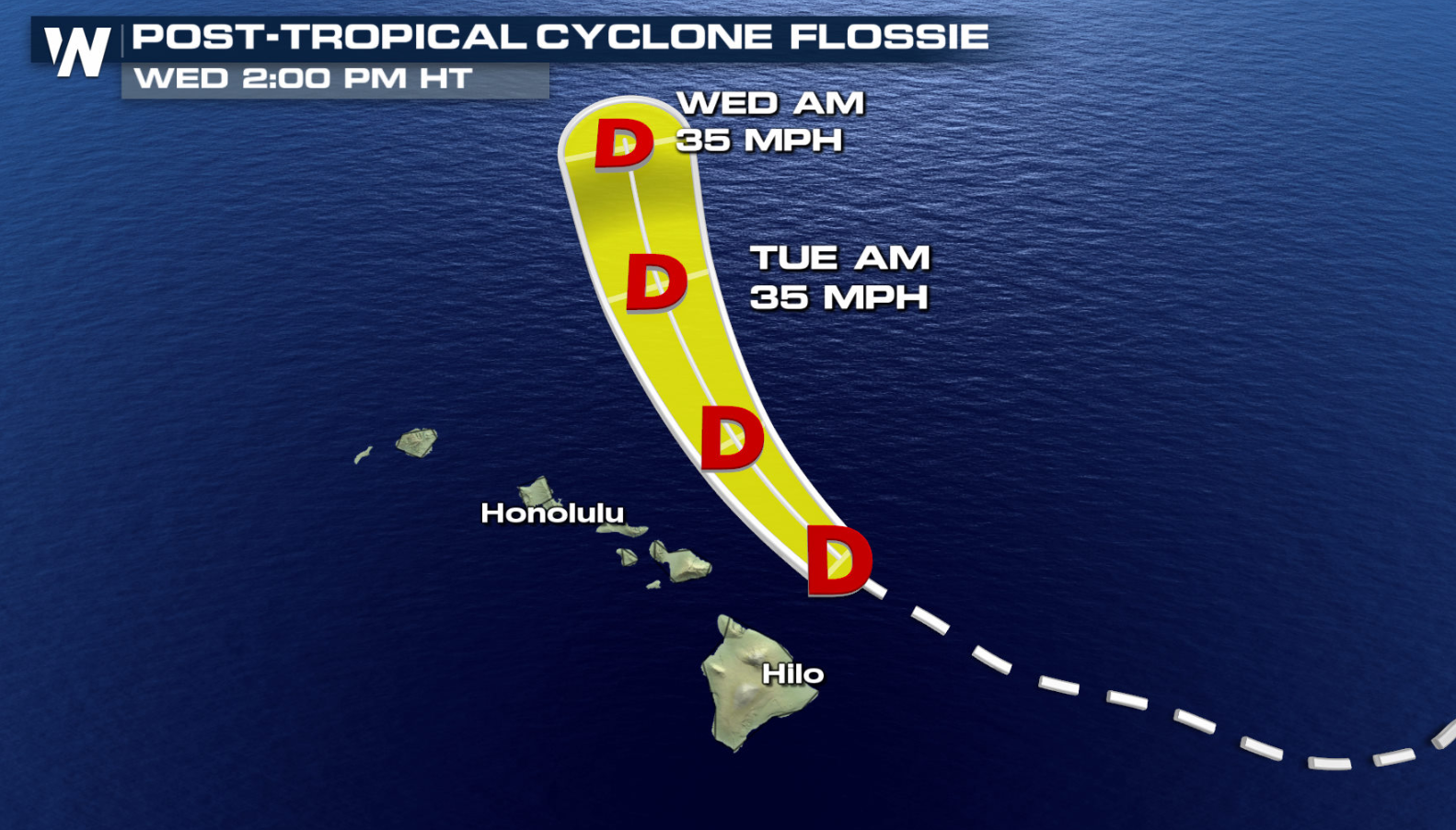 It's not too often that we see direct impacts from tropical systems in the Hawaiian Islands. Meteorologist Steve Glazier has more on some of the past systems that have impacted Hawaii. https://www.youtube.com/watch?v=stx-2yx8Oj4 -Meteorologist Viki Knapp