A wet Pacific system continues to move across California and the Great Basin, bringing rain and snow to the Four Corners into Monday. Travel impacts will primarily be limited to minor in the higher elevations, with over a foot of snow expected in some areas. Winter alerts have been issued for the I-15 and I-70 corridors in Utah for 8-18" of snow and gusty winds.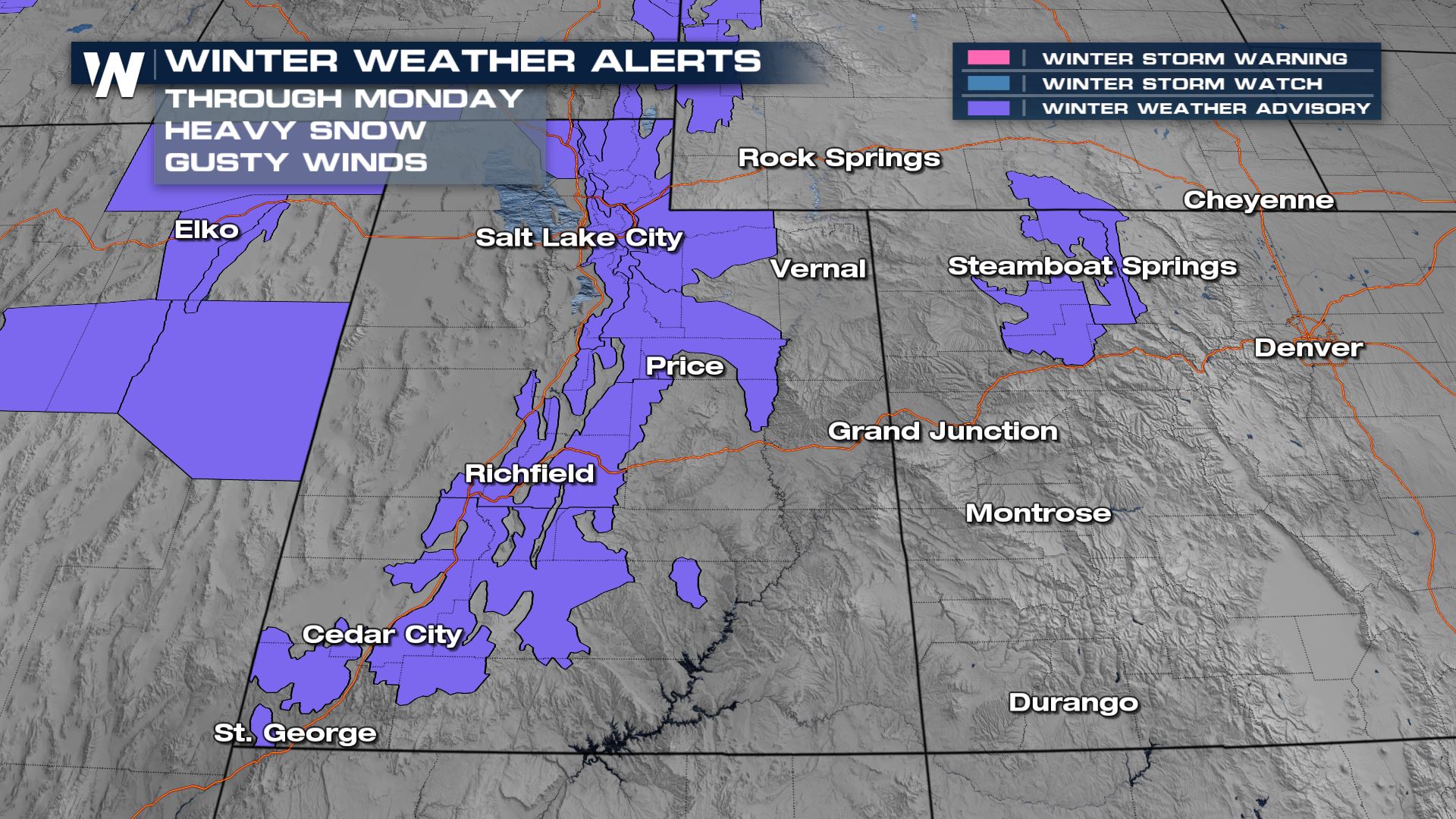 Rain and snow are expected to move into Utah throughout Sunday and increase in intensity during the afternoon. Snow also expands into Colorado Sunday afternoon, with snow showers continuing into Monday around the Front Range.
The heaviest snow though Monday will likely be in the Wasatch and Uinta mountains of northern Utah. The San Juans and areas around Steamboat Springs in Colorado could also see accumulations top a foot in the highest elevations.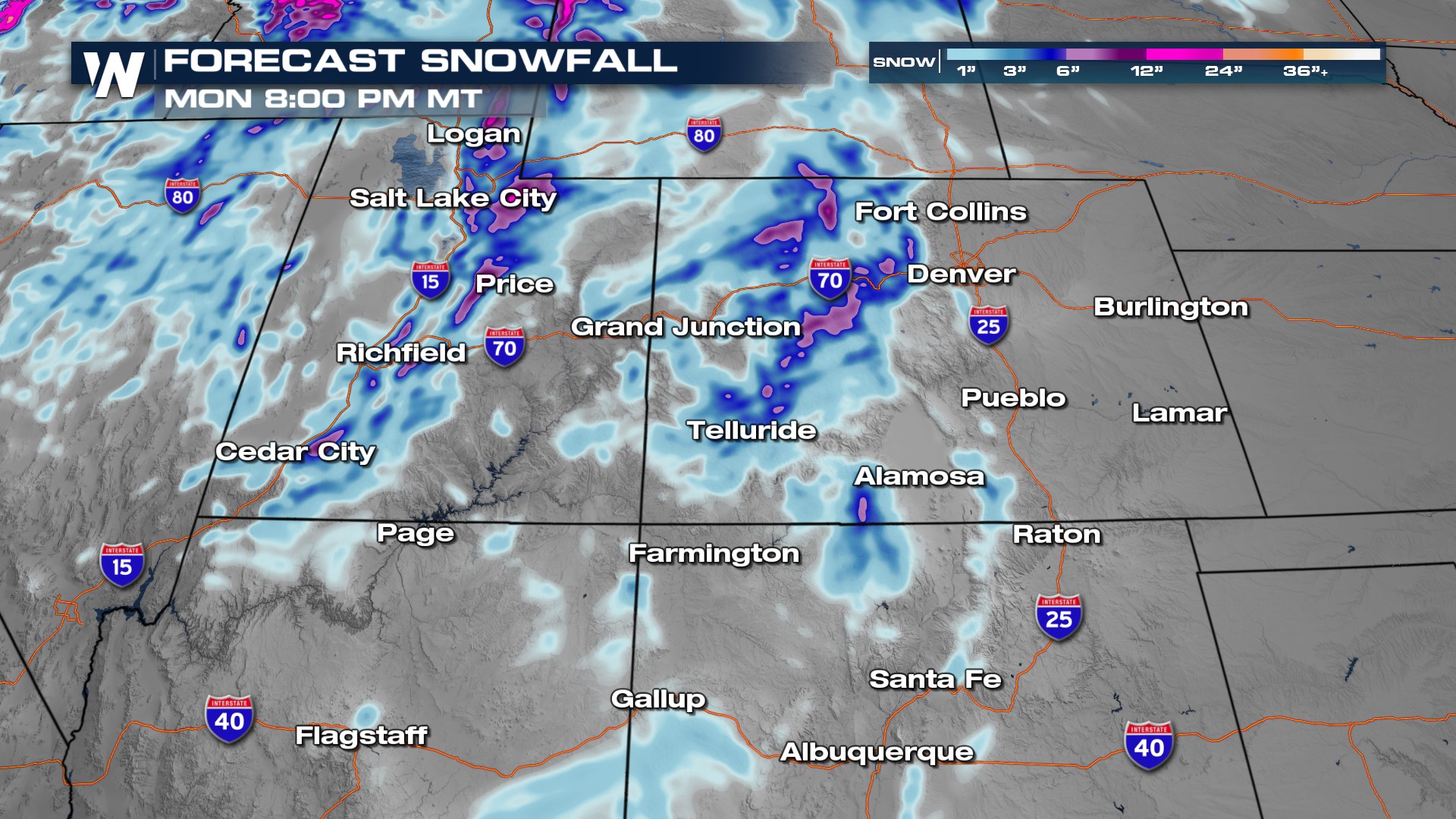 Travel along the mountain passes may be tricky at times, for example around the Vail area on I-70 for Sunday. Make sure you check road conditions before heading out! Temperatures will mostly be above average before the front passes, but then drop 5-10 degrees to start the week as cold air drains in behind the front.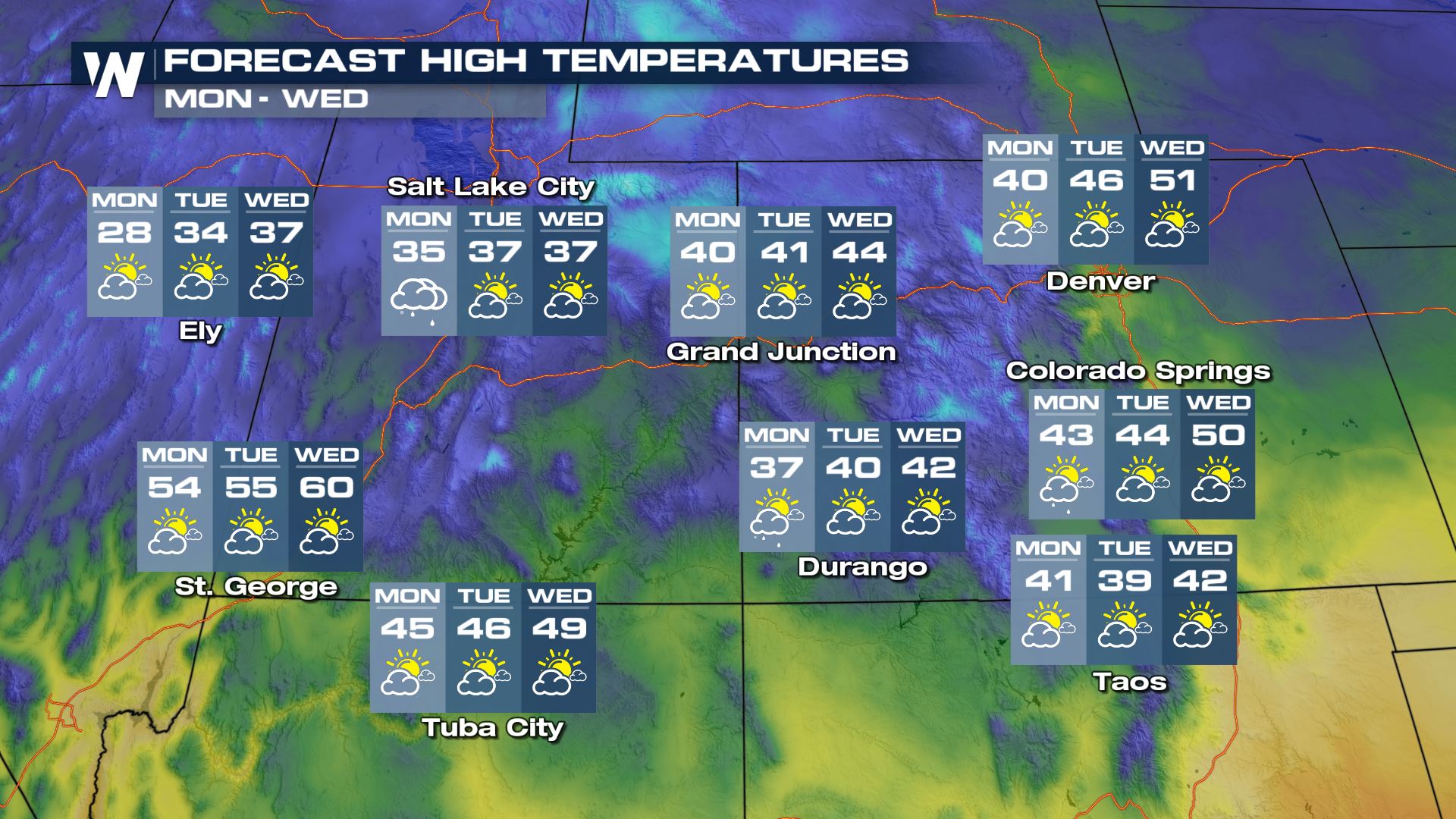 For the latest forecast in the Four Corners, tune in to the Western Regional, airing at 50 past each hour.