Multiple waves of energy are moving out of the Pacific coast and California into the Four Corners region this week. Be prepared for great skiing and boarding conditions, but difficult travel through many mountain locations. Winter weather alerts are in effect for much of the Four Corners region for the next few days (ABOVE).
A strong area of low pressure in our upper atmosphere, combined with moisture from the Pacific and orographic lift in the Rockies will produce high-elevation snowfall through tonight and Thursday, moving from west to east.
We anticipate an additional 6" to a foot of snow through the San Juan mountains of Colorado and the Gila mountains of Arizona. Extremely hazardous travel is possible through the I-15 corridor of SW Utah. For the southern Four Corners region, through Arizona and New Mexico, we anticipate extreme impacts to the highest elevations of the Gila mountains and the Grand Canyon NP area. I-40 travel will be extremely difficult at times due to the heavy snowfall on through Thursday morning.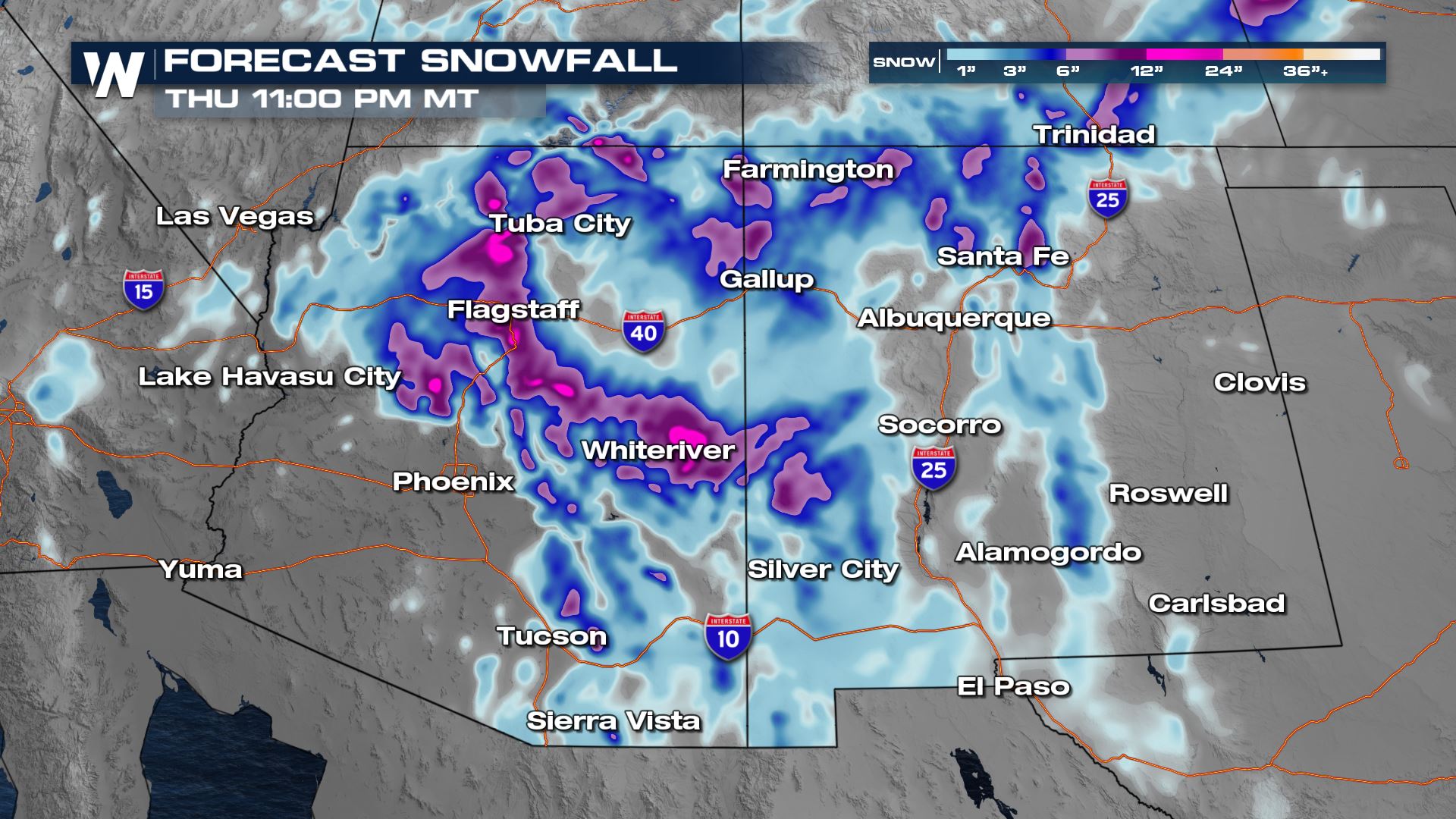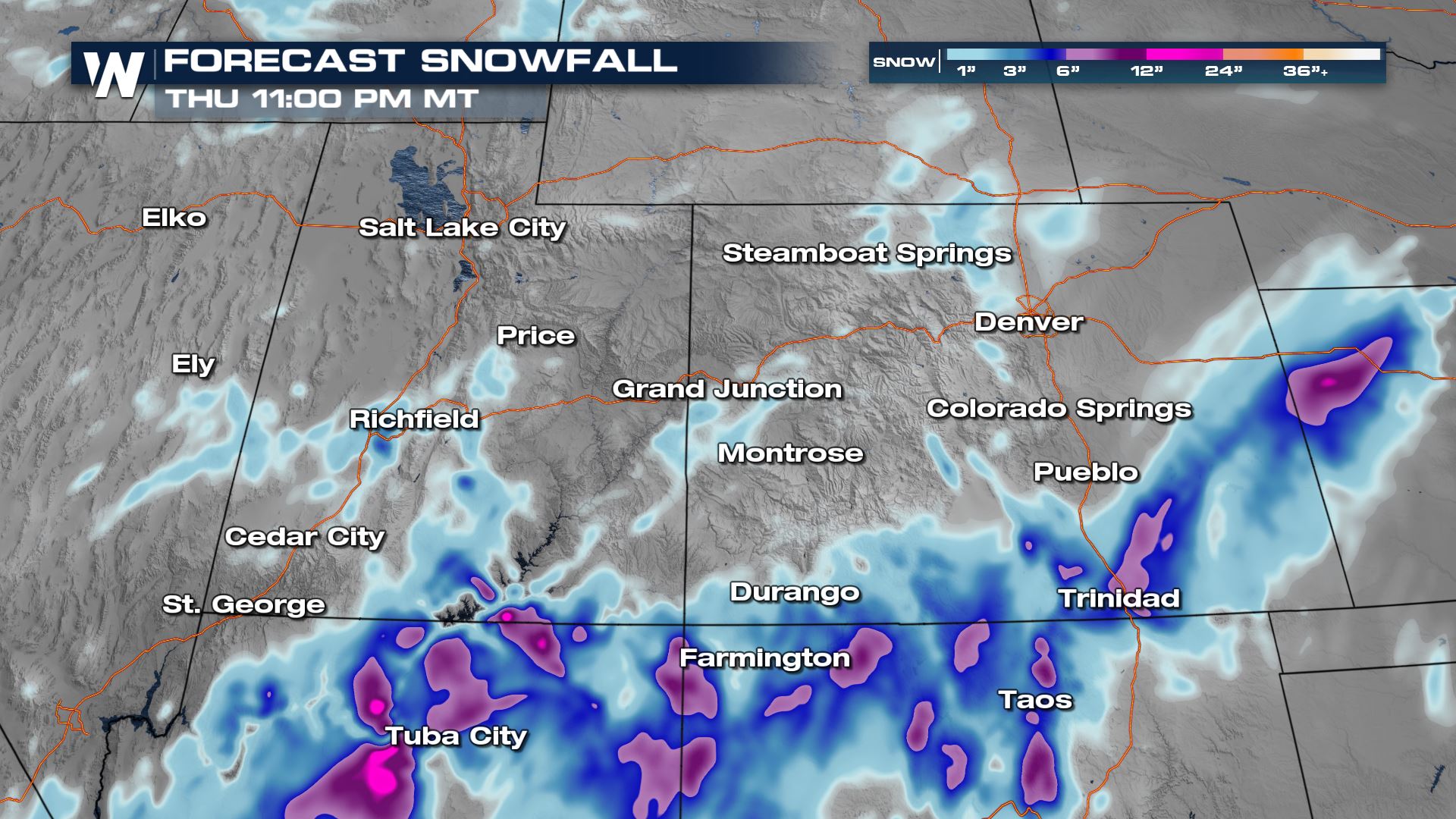 Be sure to tune into WeatherNation for the latest details and a look at the rest of the southwest region at :50 minutes past the hour.