If you're starting to get ready for the Fourth of July and wondering if Mother Nature is going to cooperate with your outdoor plans, give this a read. A ridge of high pressure will dominate the weather pattern across much of the nation, bringing lots of summer-like heat and humidity.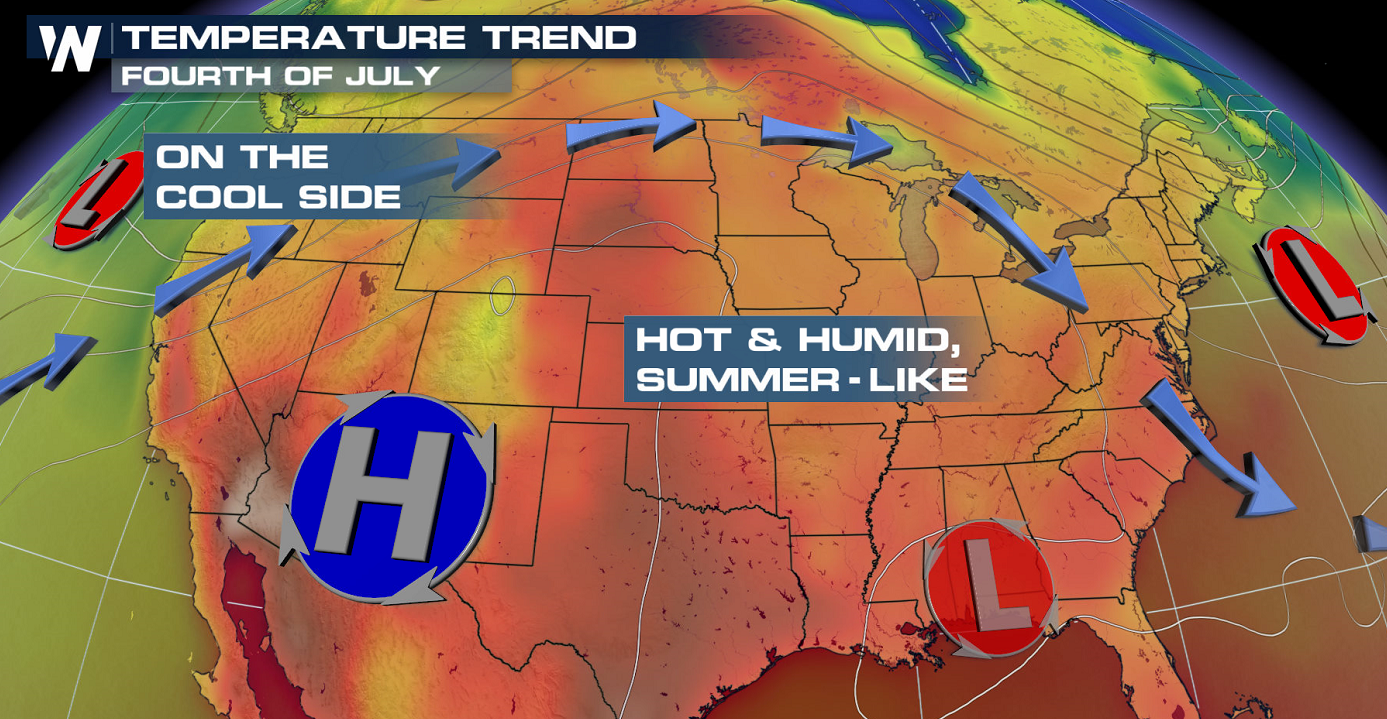 The general rule? Most areas will lean hot and muggy across the lower 48, but there will be quite a few storms around that could mess with those fireworks or barbecue plans. While high pressure will rule the weather pattern across the continental U.S., two weaker areas of low pressure could cause trouble on the Fourth: one in the central Plains, and another in the Southeast.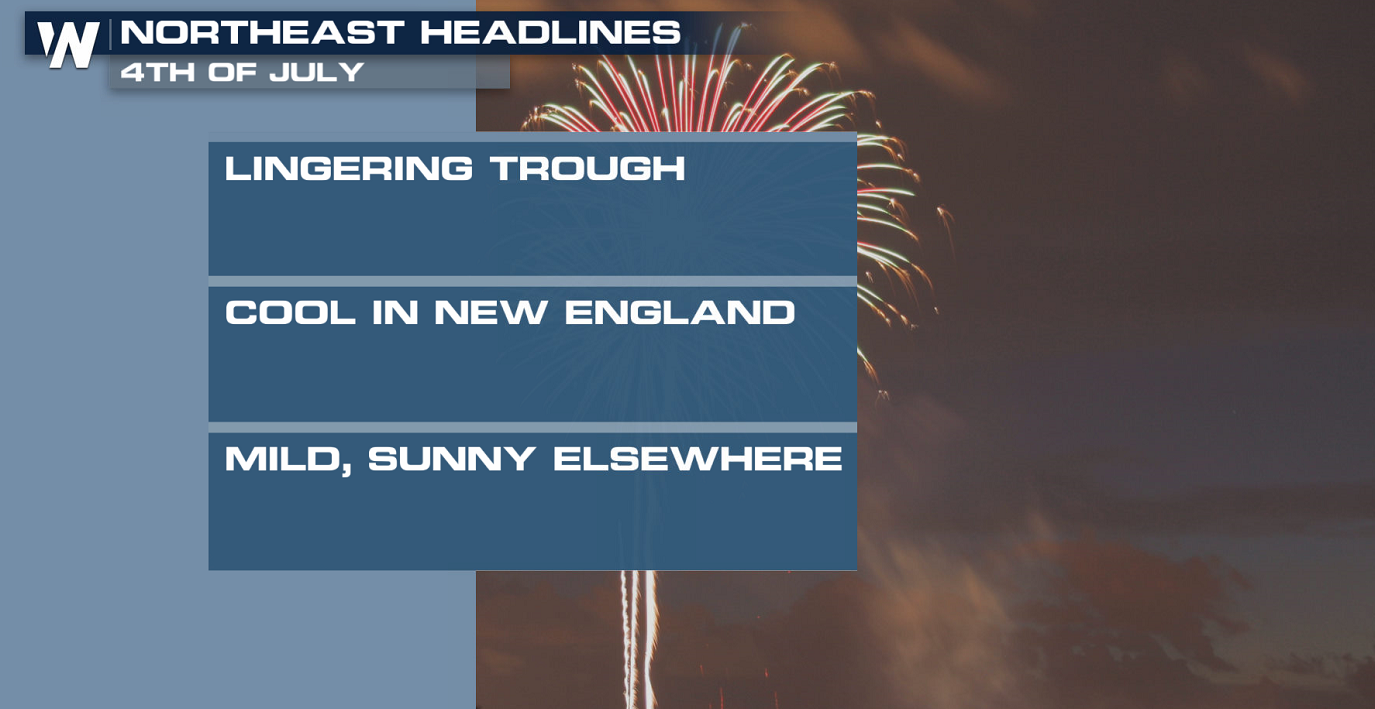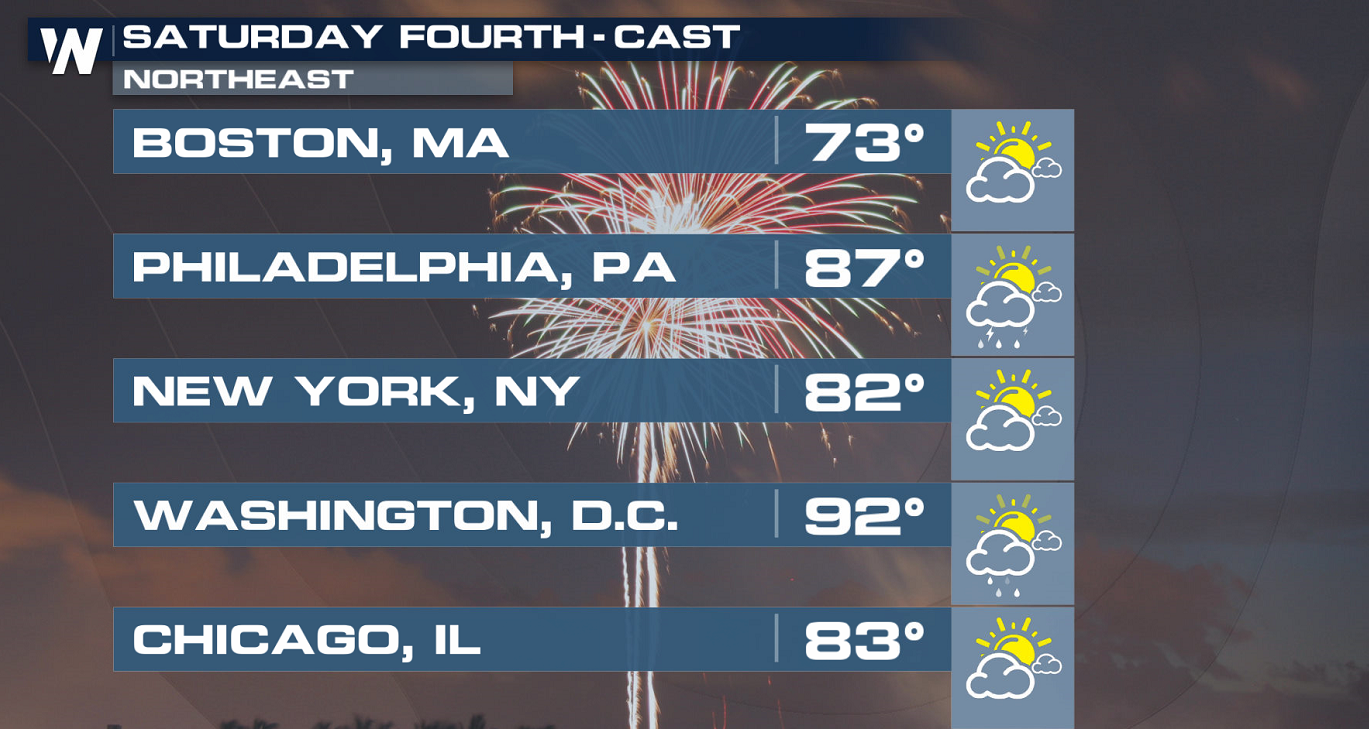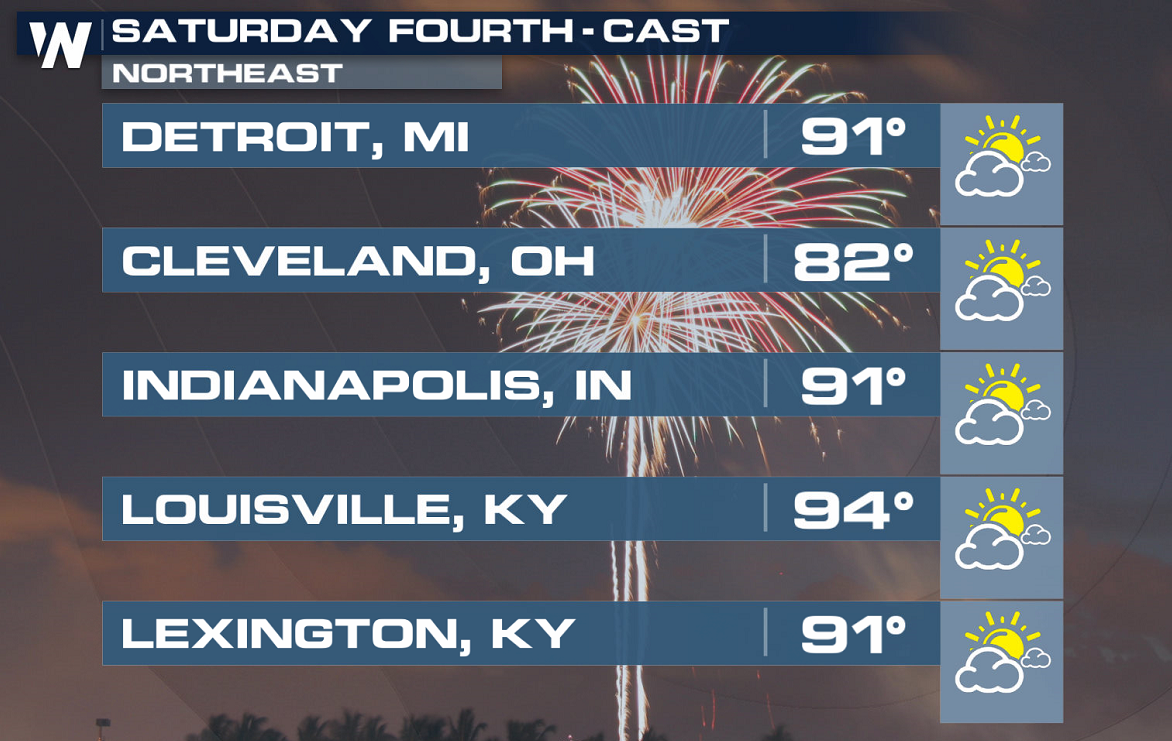 That could mean the Dakotas, Nebraska, Colorado, New Mexico, Minnesota, Florida, Georgia, Alabama, Mississippi, Tennessee and South Carolina could be among some of the states with higher chances of seeing unsettled weather on the Fourth of July itself.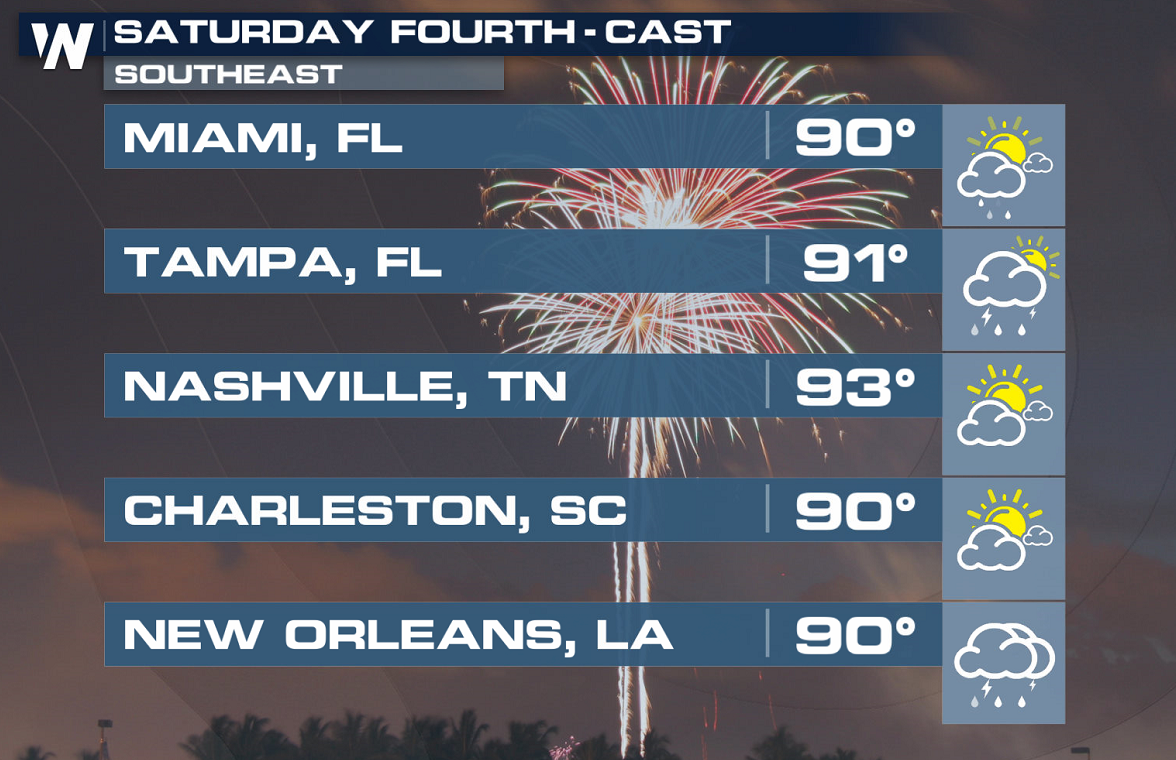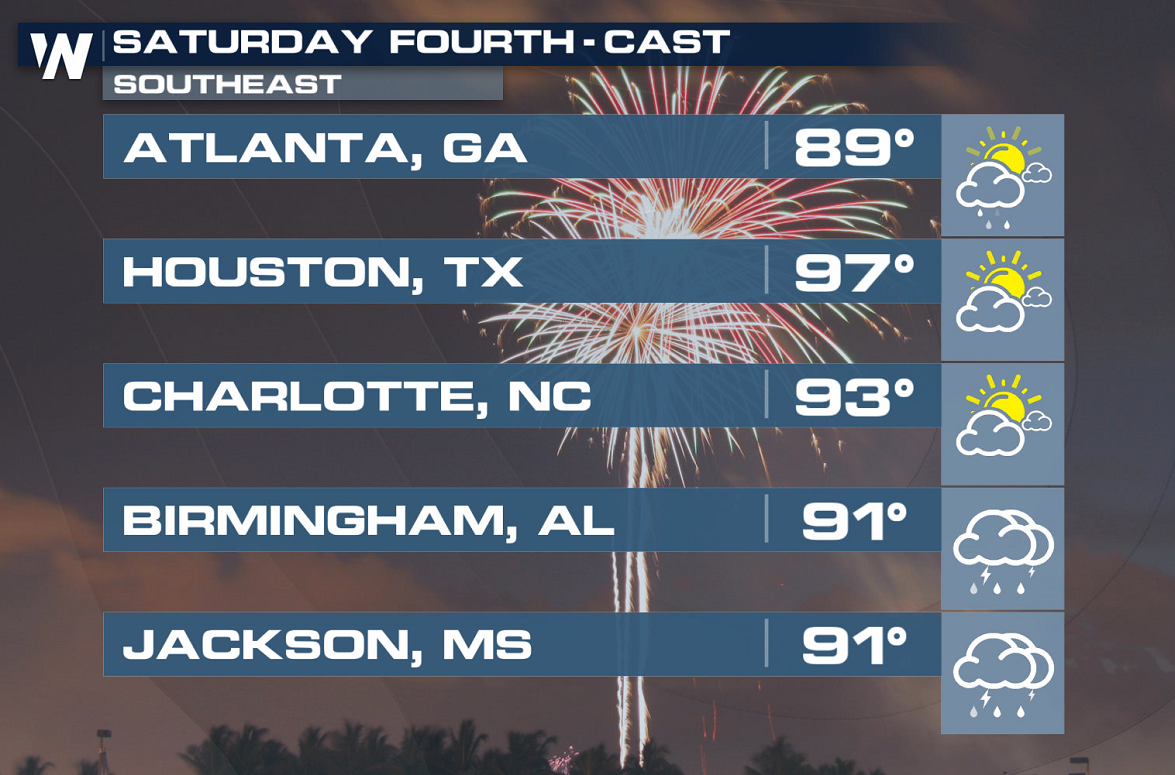 It appears that the highest risk for fireworks shows and displays to get stormed out might be in the central Plains. While details will need to be ironed out as we get closer to the Fourth, the central Plains and the Southeast could be the two areas most at risk for getting fireworks shows rained out.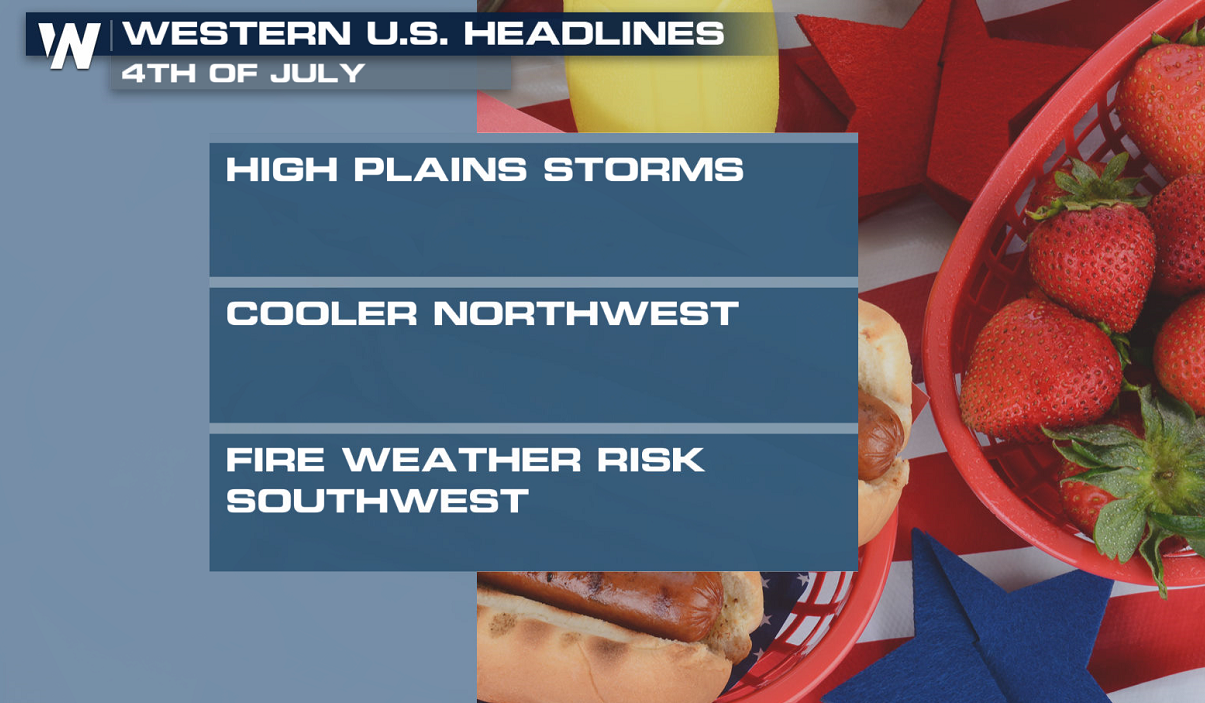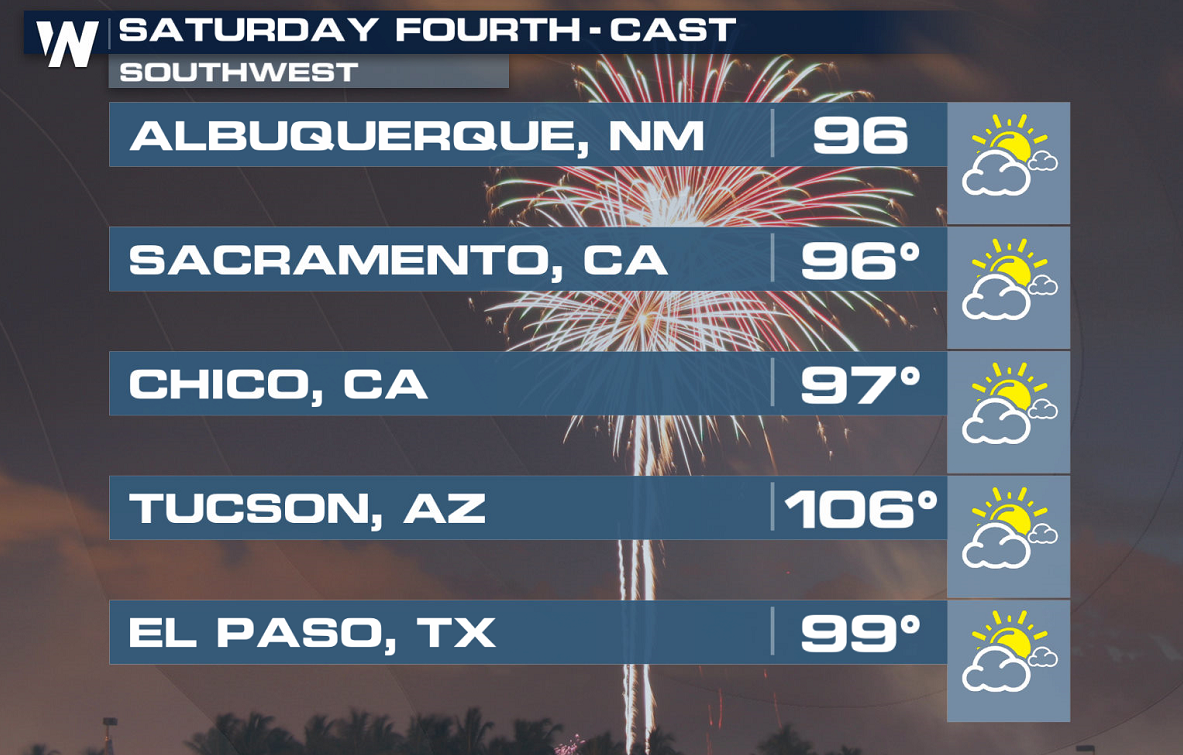 The Pacific Northwest will be one of the few areas in the country that will see pleasant July temperatures. It should be generally dry across most of the West, with plenty of heat in the Southwest.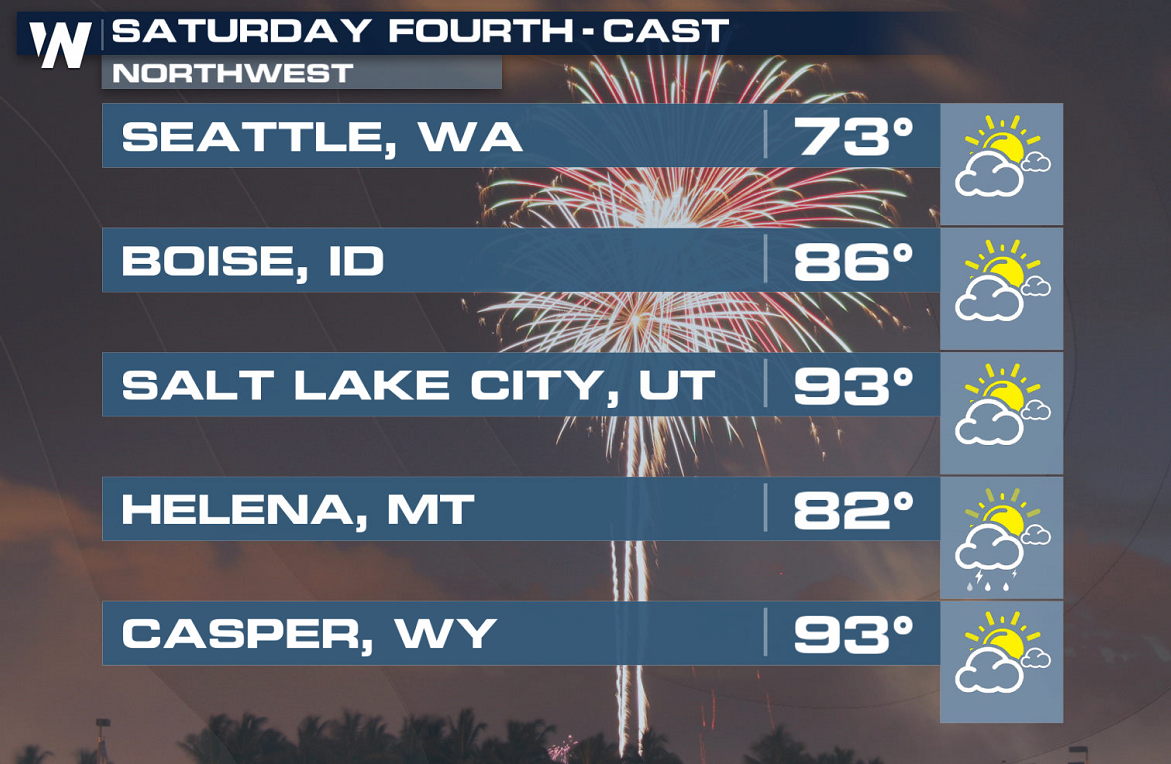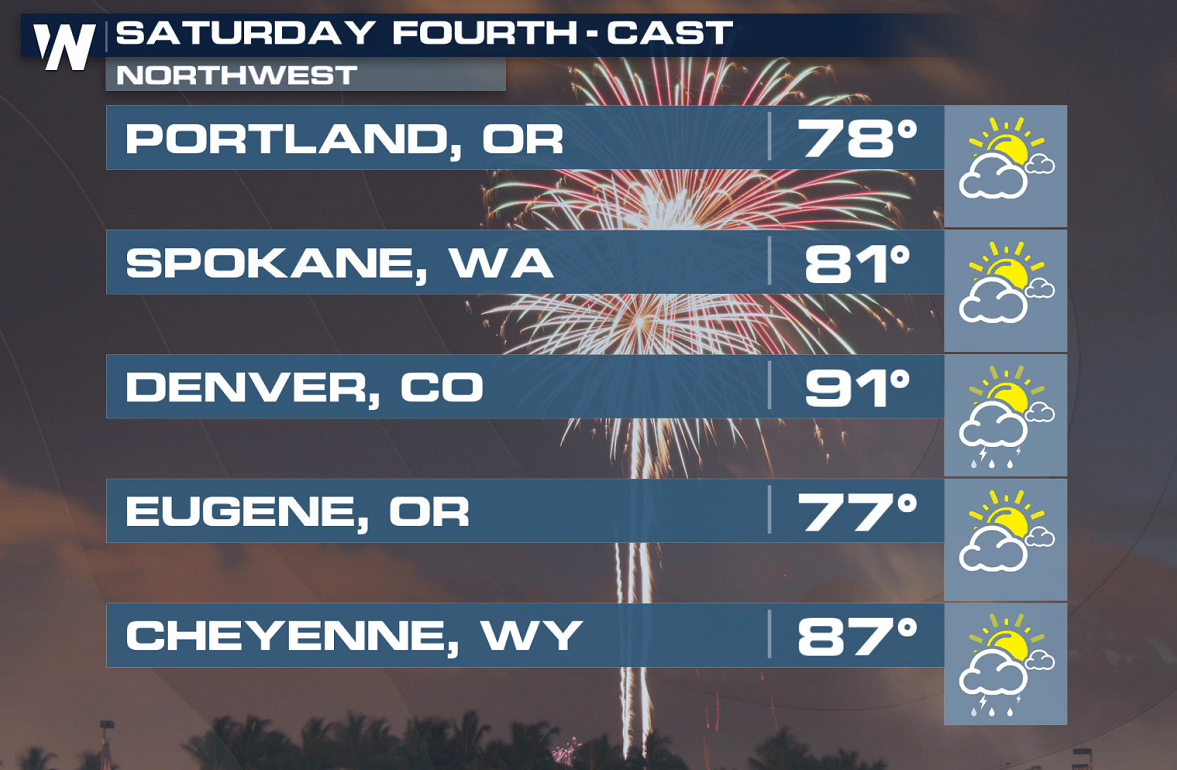 Take a look at the forecast on the Fourth of July. The three maps go in chronological order, working throughout the course of Saturday: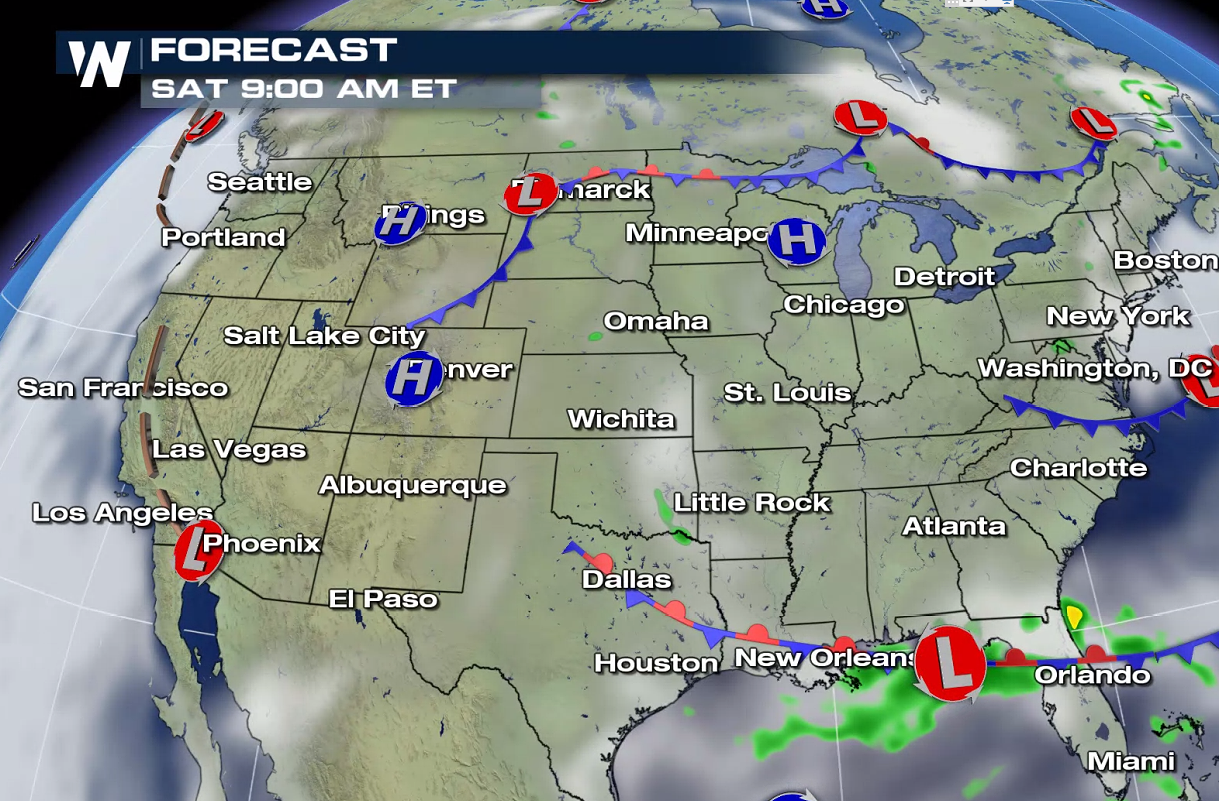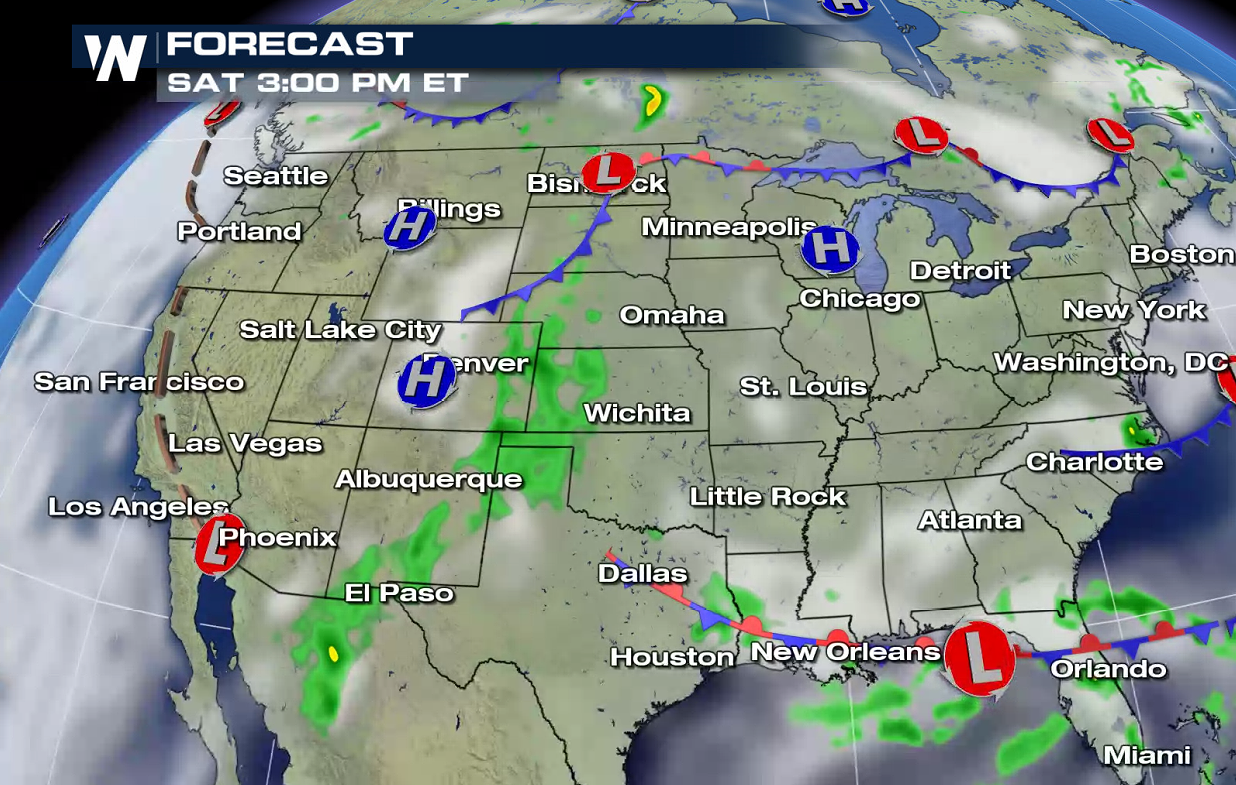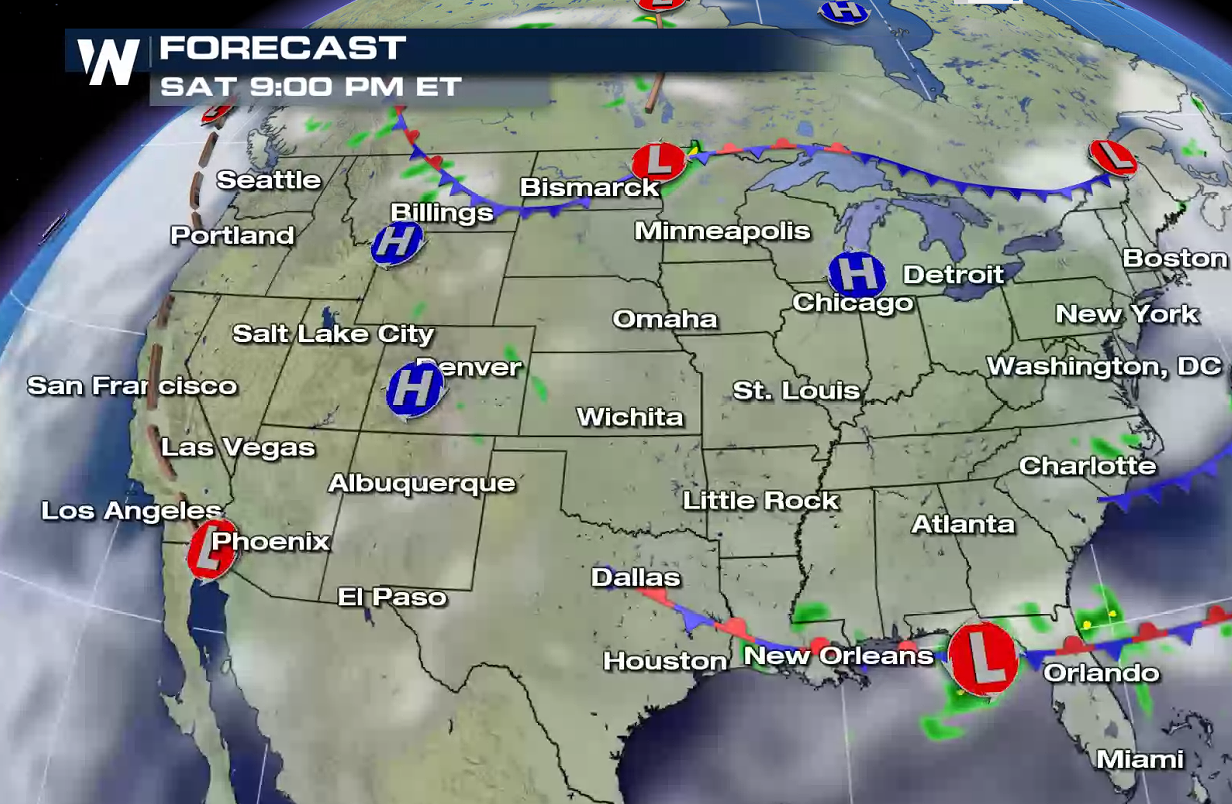 Overall, though, most of the country is going to be looking at classically hot weather. A big ridge of high pressure will anchor over the middle of the country, and with the jet stream curving north, most areas will experience hot and muggy weather. More than half of the country will be roasting in temperatures above 90 degrees on the Fourth of July, and some typically hotter spots will be even warmer than that.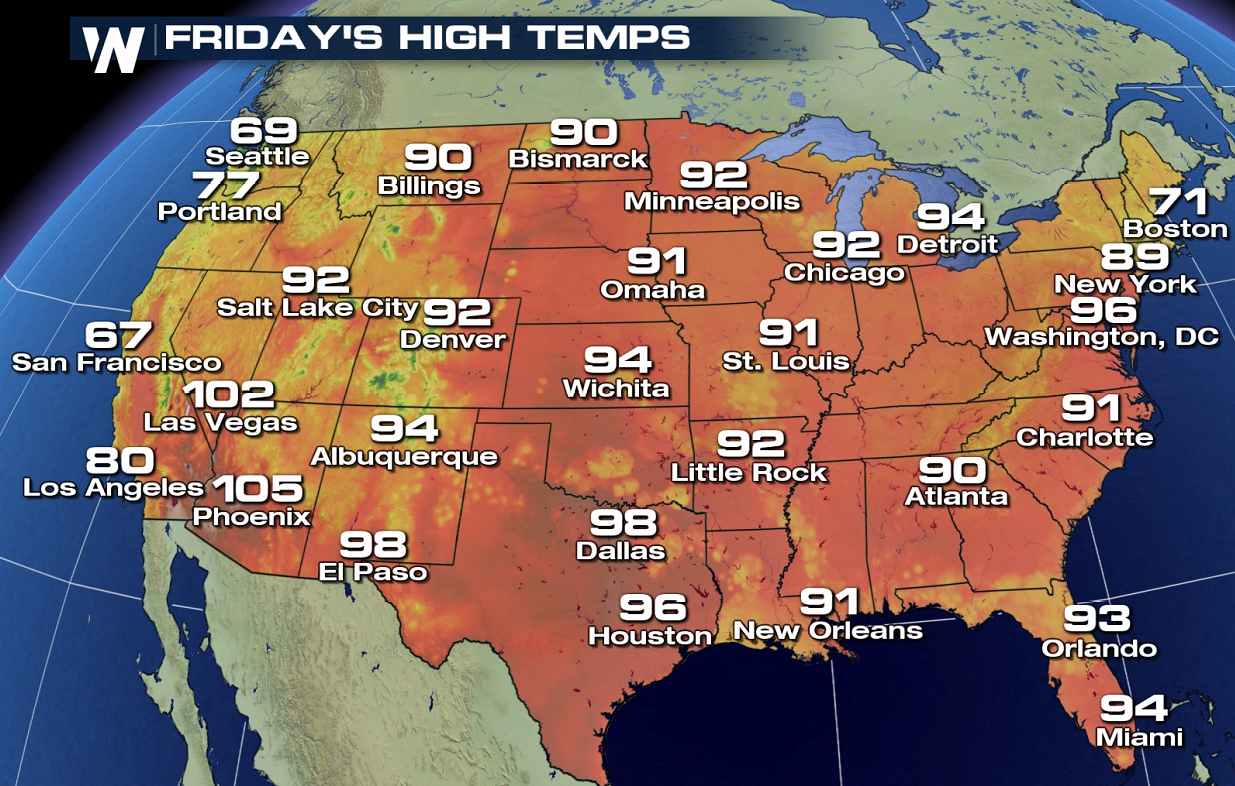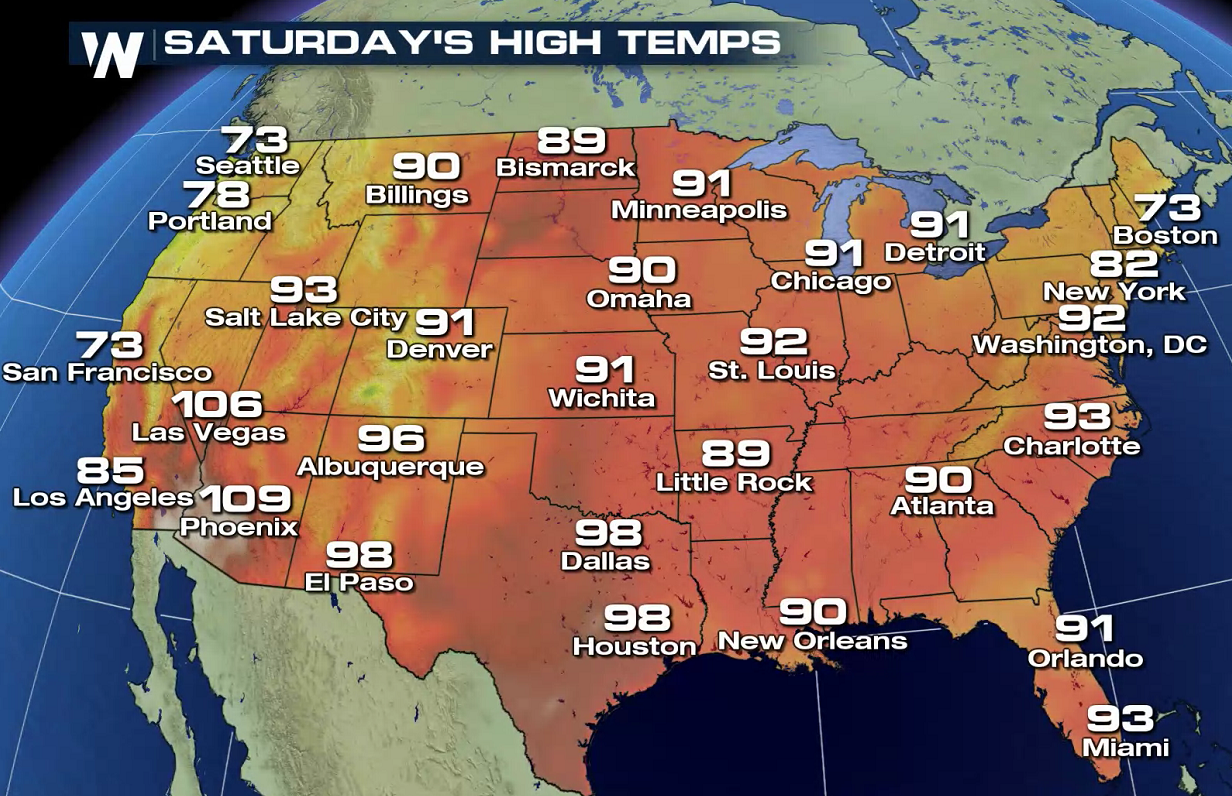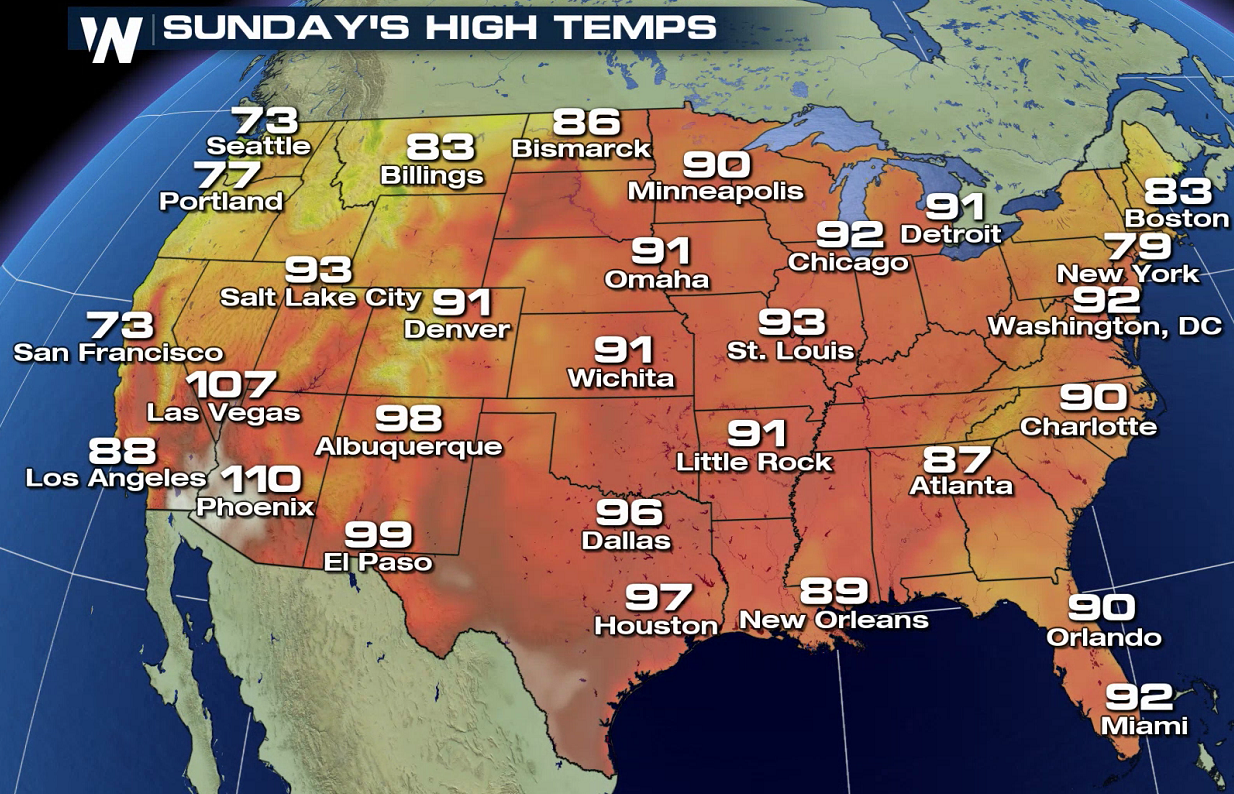 One exception to that rule: the Northwest, where a trough of low pressure will keep things on the cooler and more unsettled side. The Northeast may also lean a bit cooler than average as well, but temperatures will still be in the 70s and 80s in New England down into the mid-Atlantic. Stay with WeatherNation for the latest Fourth of July forecast, and we'll have more details as Independence Day rolls near.