It's that time of the year when we get a taste of some cold temperatures and that will be happening in parts of the Northwest tonight.
Freeze Alerts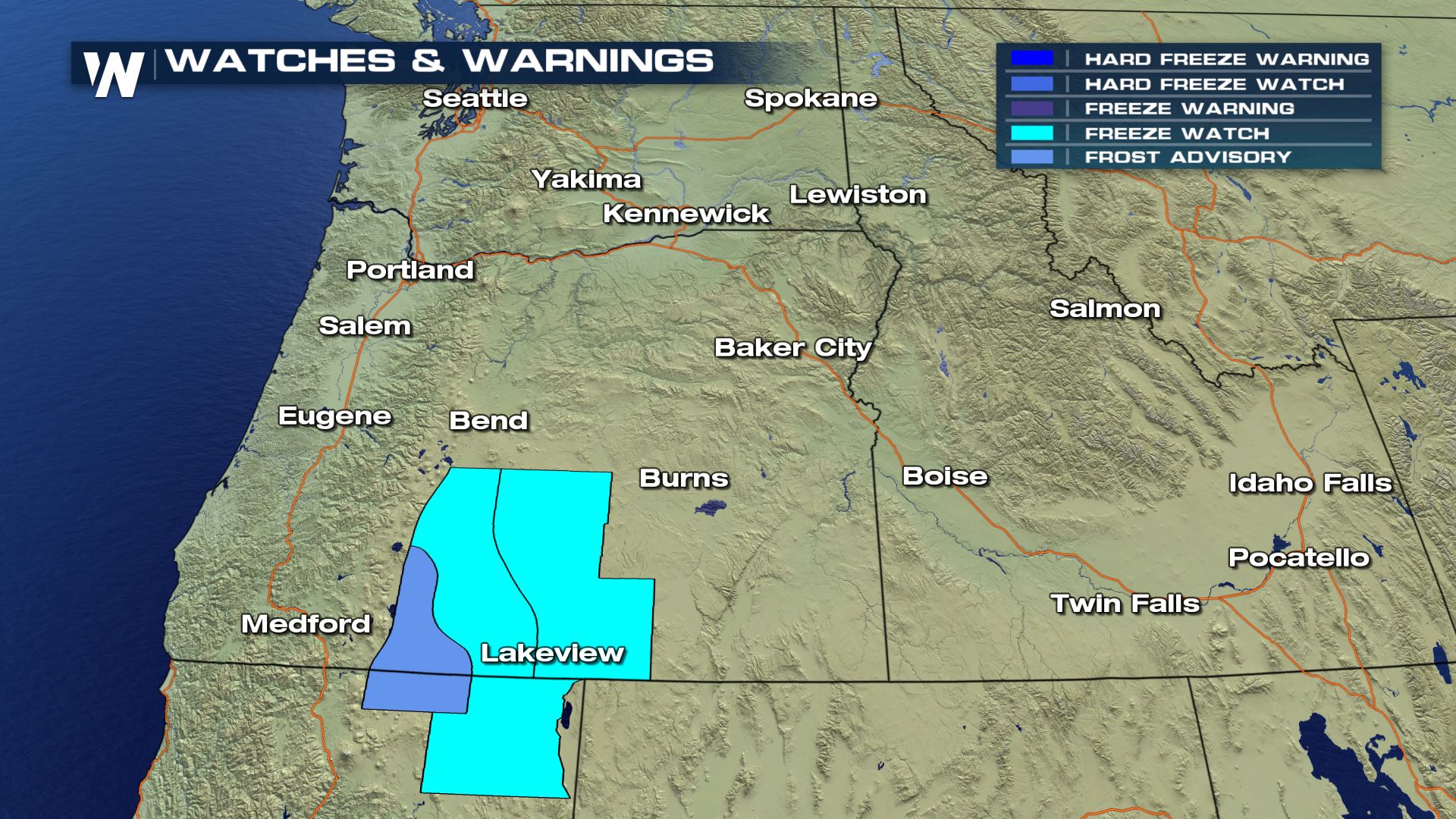 Freeze Watches and Frost Advisories have been issued for areas in Southern Oregon and far Northern California.  This is where temperatures are expected to range from 30°-34° during the morning hours on Wednesday.
Forecast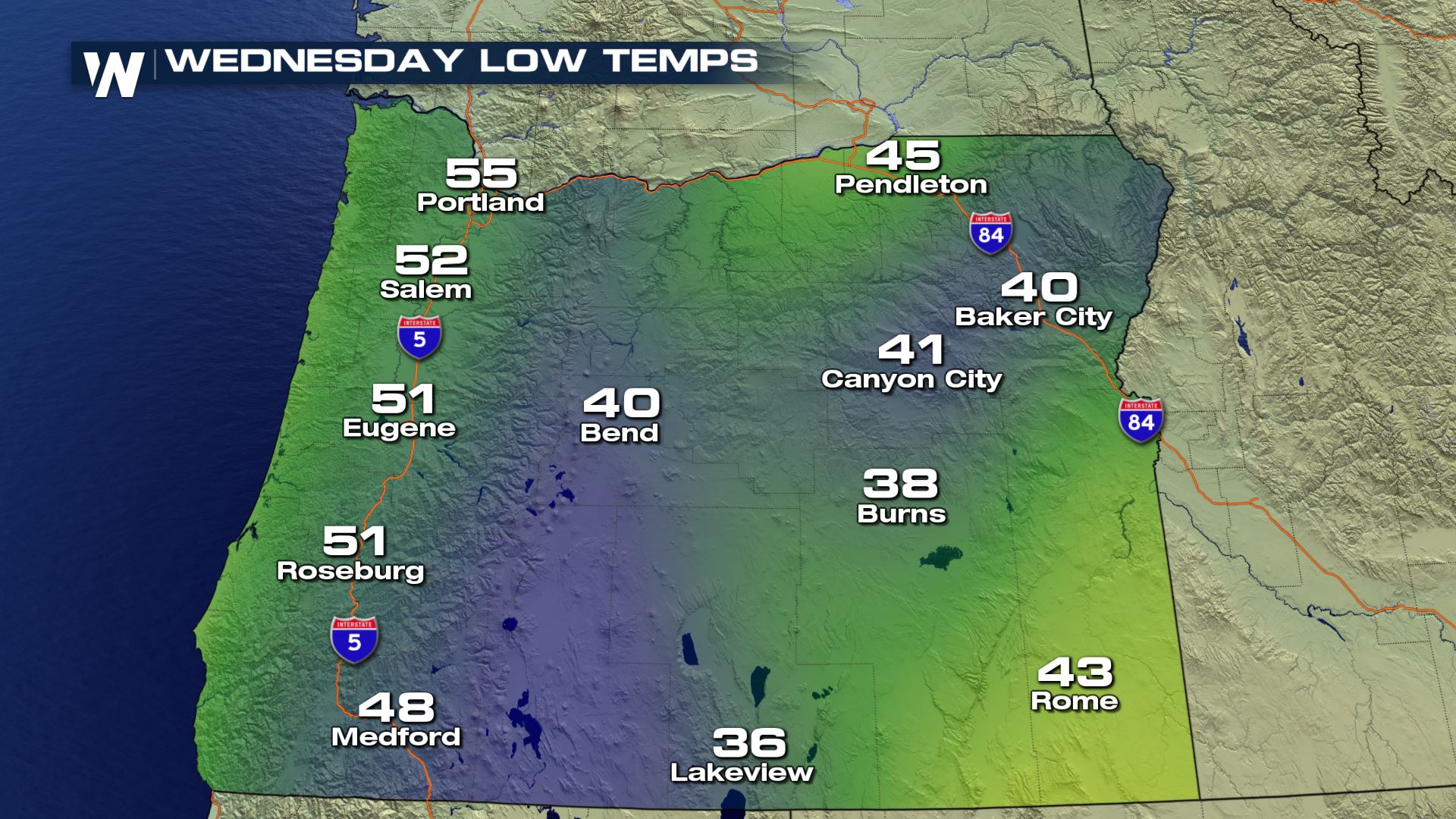 A Freeze Watch means that sub-freezing temperatures are possible and that is cold enough to kill temperature sensitive vegetation.  If you live in cities like Paisley and Lakeview, you will want to cover any unprotected plants.