Be aware of slick roads, icy overpasses, and overall hazardous travel for areas from Texas to Ohio this weekend. Areas of freezing rain and freezing drizzle will be likely early Saturday morning in parts of Oklahoma, Arkansas, Missouri, and Kansas. Light amounts of 0.01-0.05" will be possible, just enough to create icy surfaces. A winter weather advisory is in effect for the area.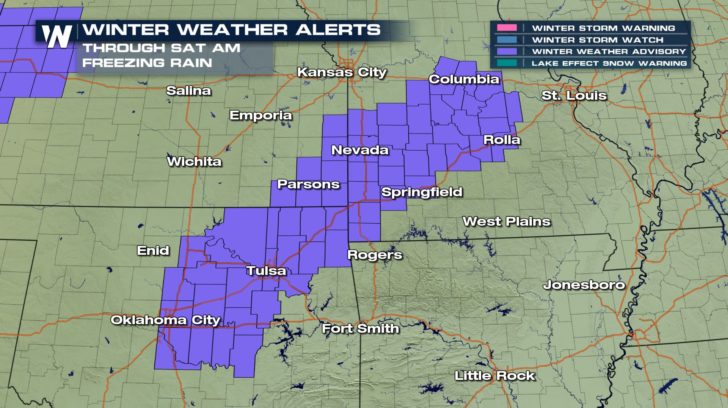 Drastically colder air will be flowing to the south behind a very strong cold front.  The cold air will cut under the warmer air and result in pockets of freezing precipitation.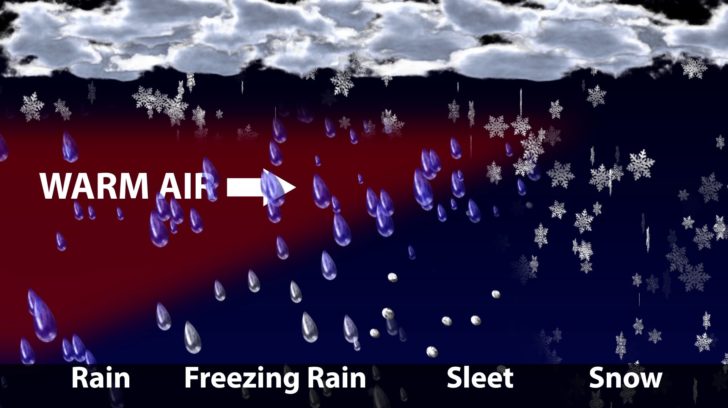 Cold air, pictured in the navy blue color here, is like a wedge as it cuts under the warmer, less dense air. The more narrow the cold air, the more likely freezing rain will be. The wider the cold air is, means more sleet or snow as the precipitation type. Two batches of freezing precipitation will be likely, one Friday night into Saturday and another Saturday night into Sunday. Click play below. [playlist type="video" ids="87370"] Total ice accumulation will be 0.01 to 0.10" for most locations, but a few places may exceed 0.10" in Missouri, Illinois, and Indiana.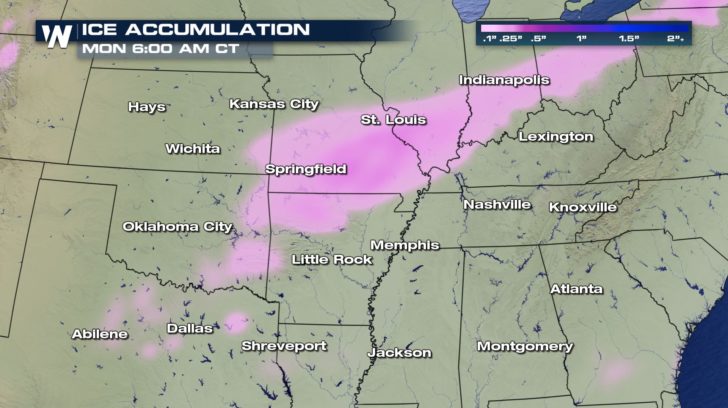 Forecast ice accumulation between Saturday and Sunday, February 10-11. Spotty pink areas indicate 0.01-0.05" and darker pink shows 0.10"+ Noticeably colder air will rush in this weekend as this wintry precipitation moves through. Tap below to watch. [playlist type="video" ids="87372"] Use extra time traveling, check conditions before you hit the road, and consider staying in rather than going out. We'll keep you updated throughout the weekend on the winter weather. For WeatherNation, Meteorologist Steve Glazier