Dangerous weather is in the forecast today for parts of the ArkLaTex and the the Lower Mississippi Valley.  An "Enhanced" risk of severe weather has been issued from the
Storm Prediction Center
and this includes areas like Shreveport and Monroe, Louisiana as well as Jackson and Greenville, Mississippi.  Here is the very latest.
Severe Outlook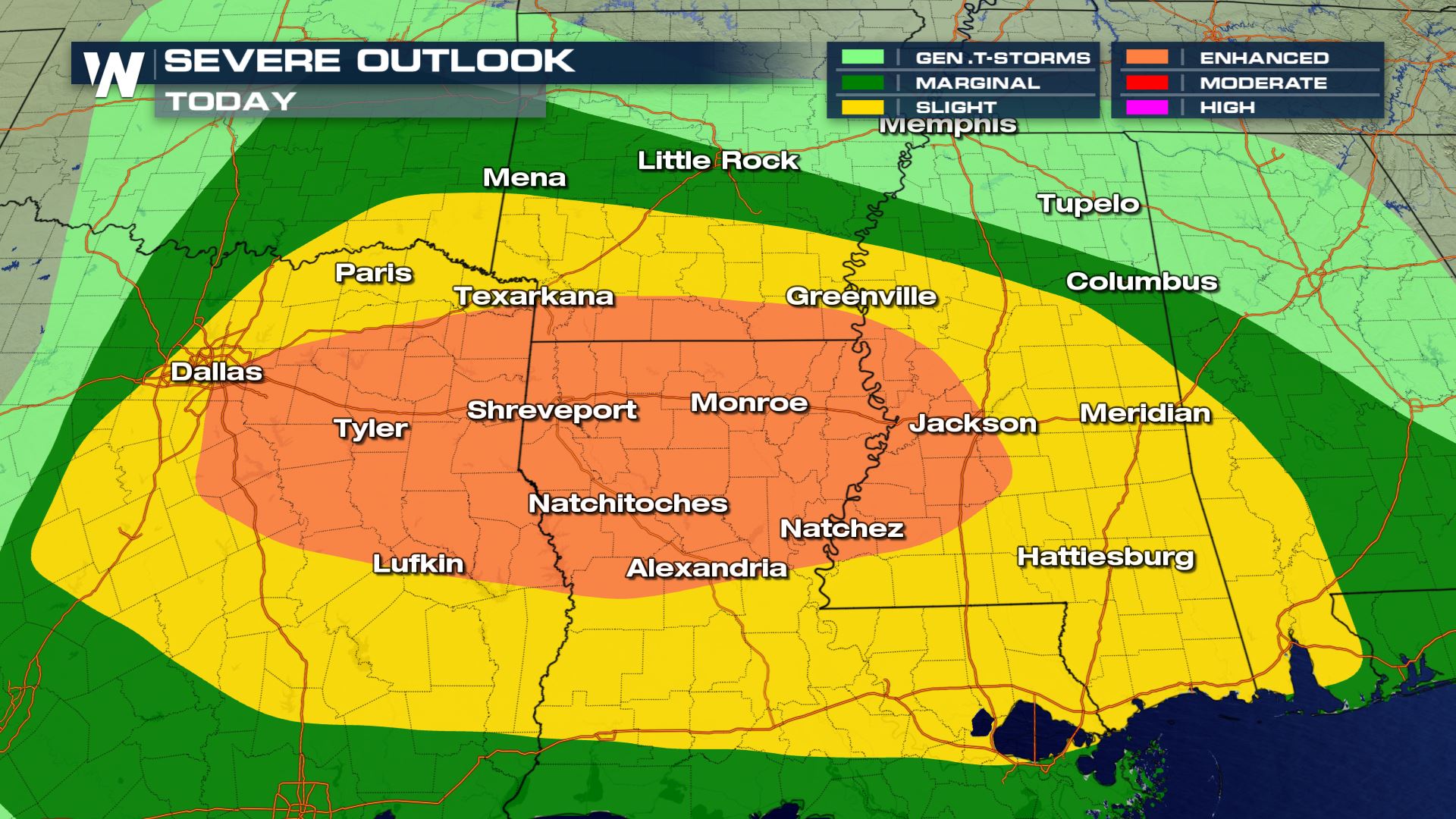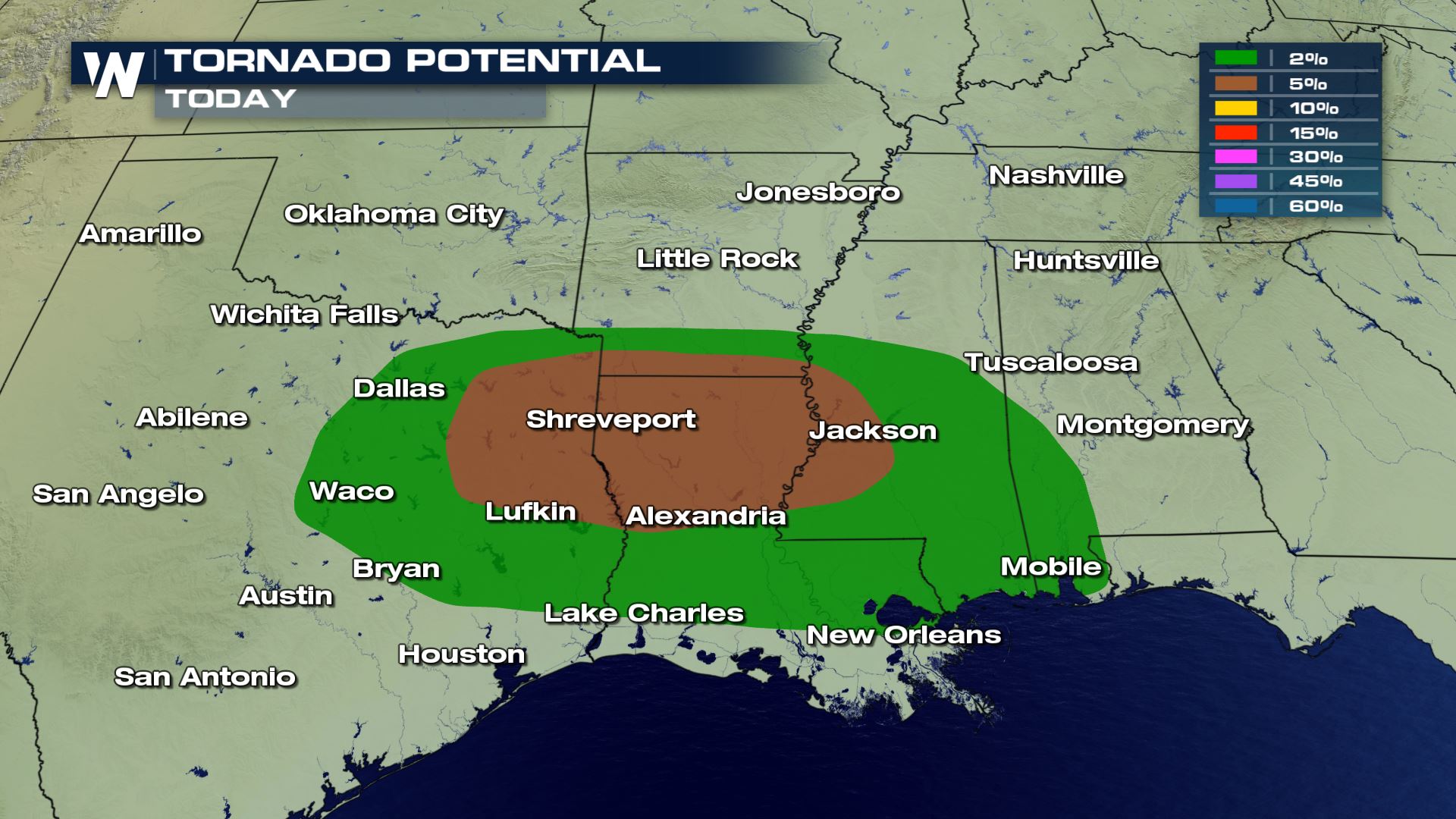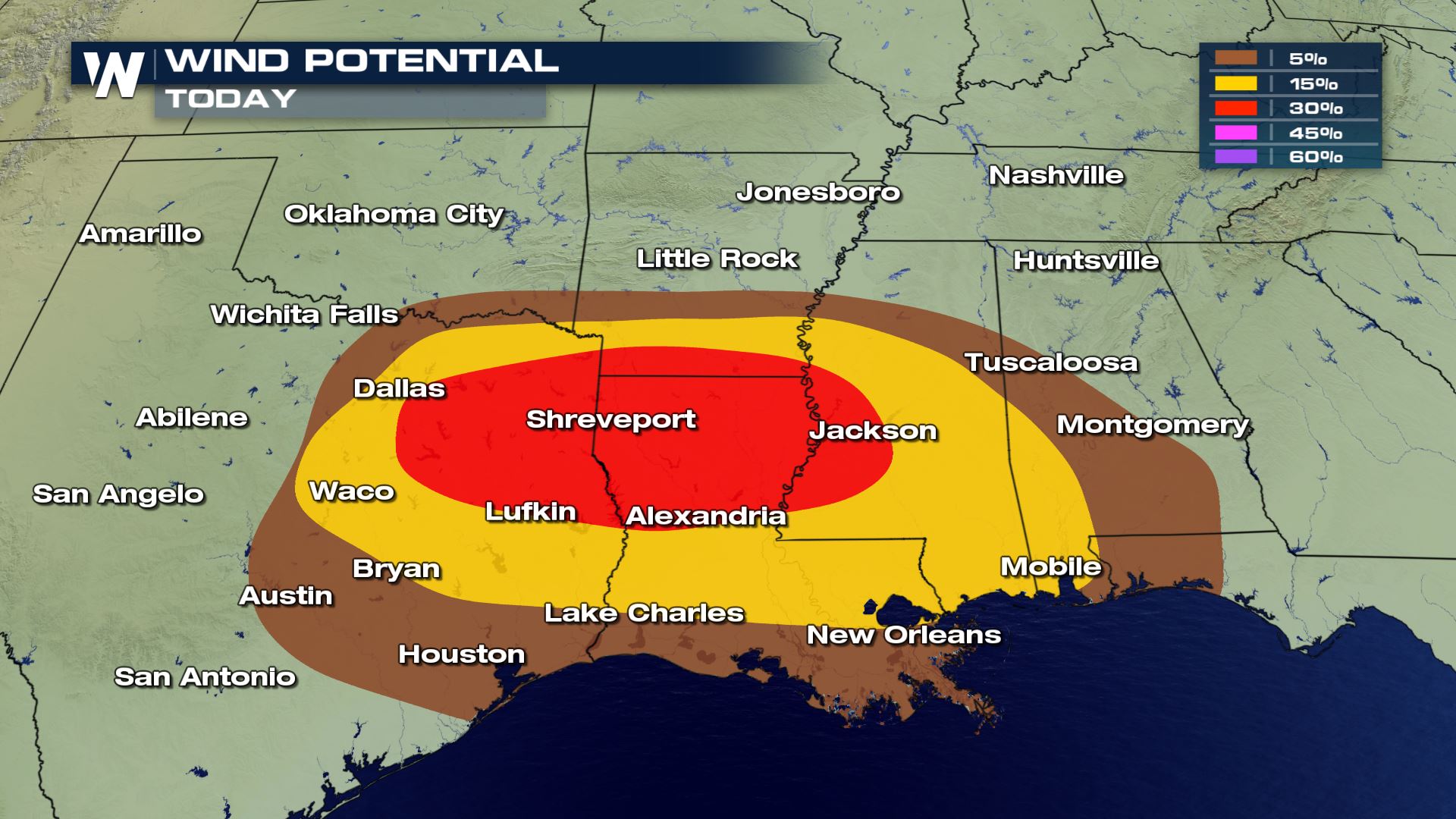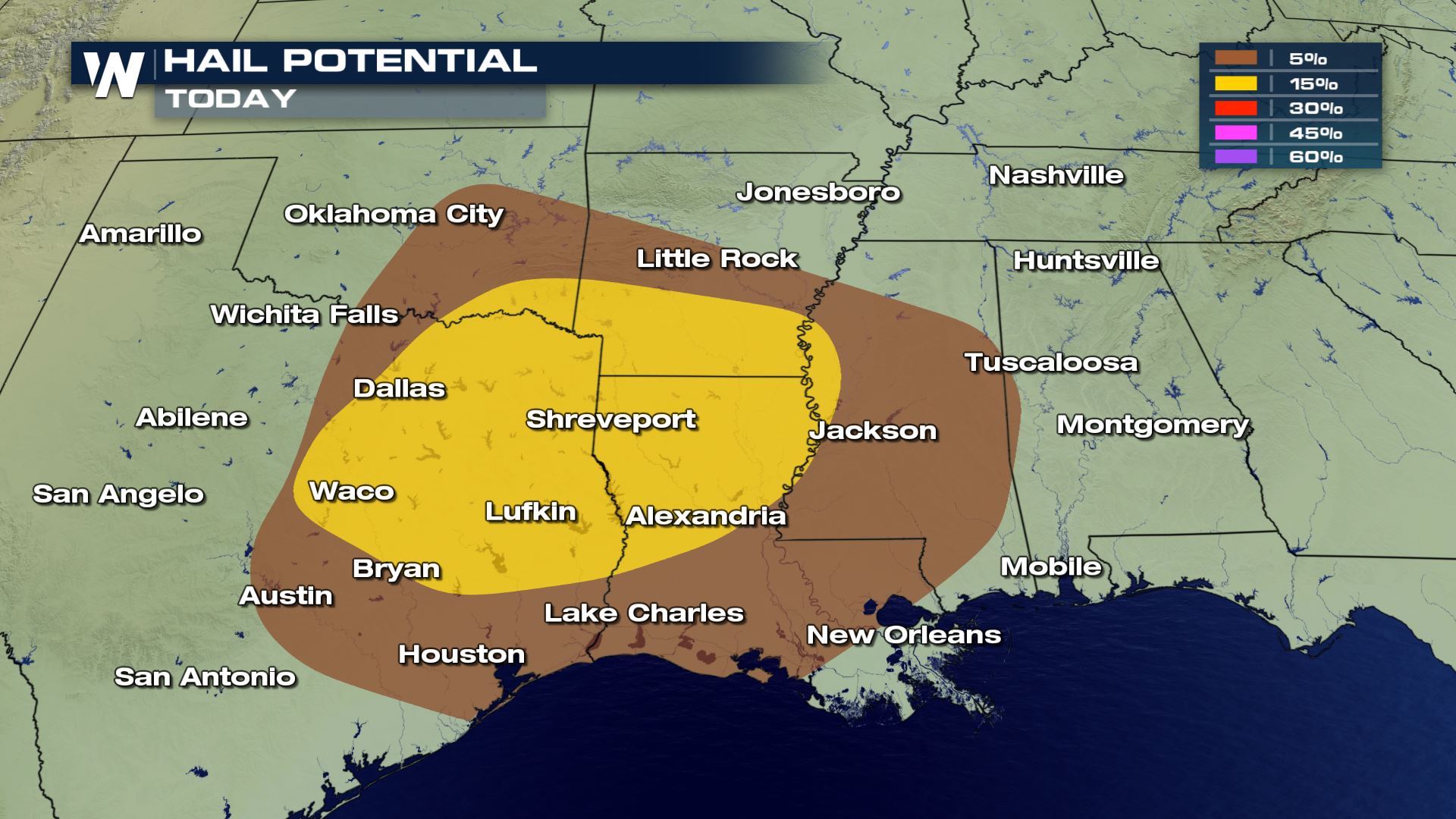 Tornadoes and damaging winds will be the biggest weather threats for the region.   Wind gusts could exceed 60 mph for parts of Louisiana, Arkansas and Mississippi by Friday afternoon and evening.
Set-Up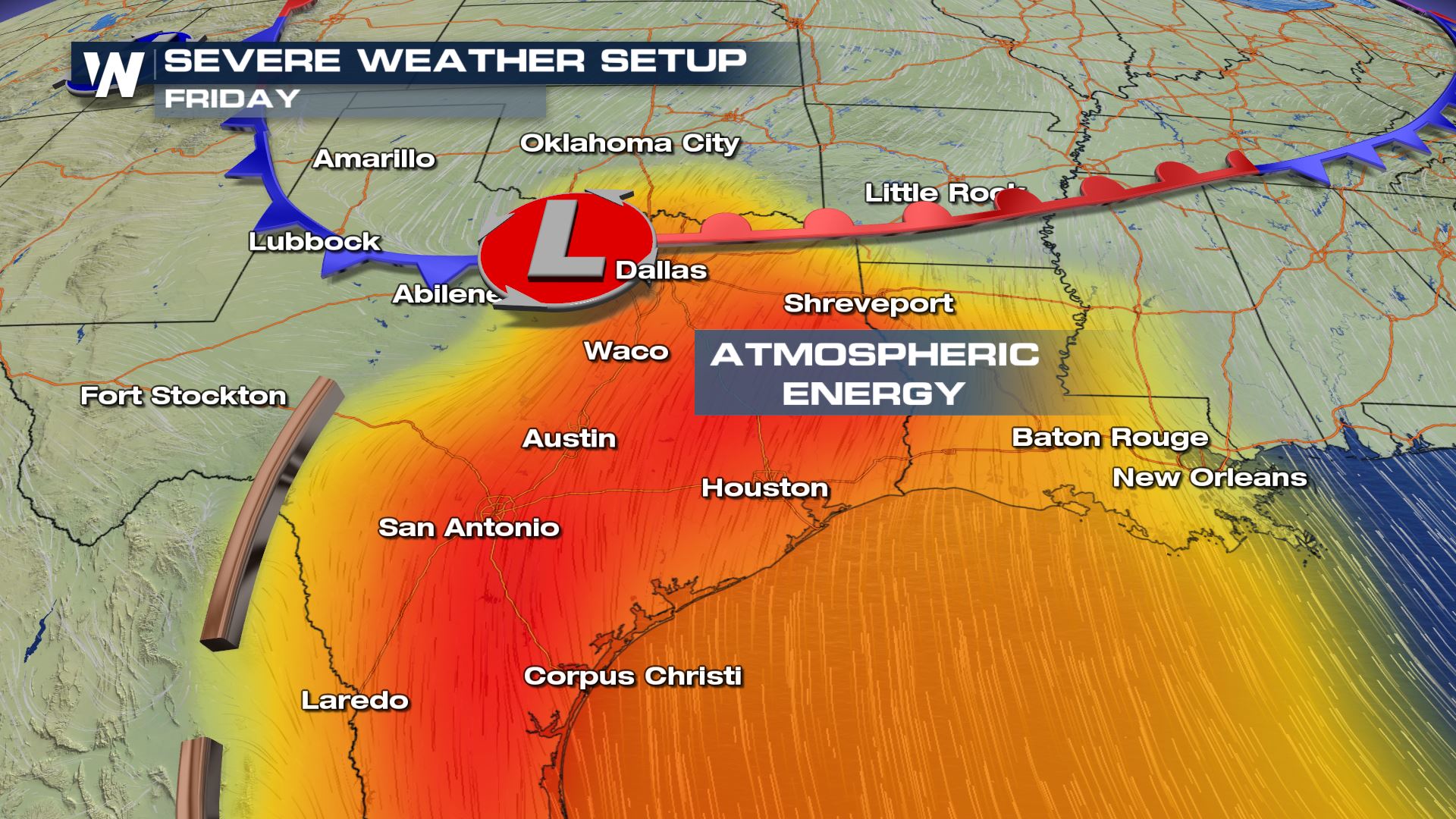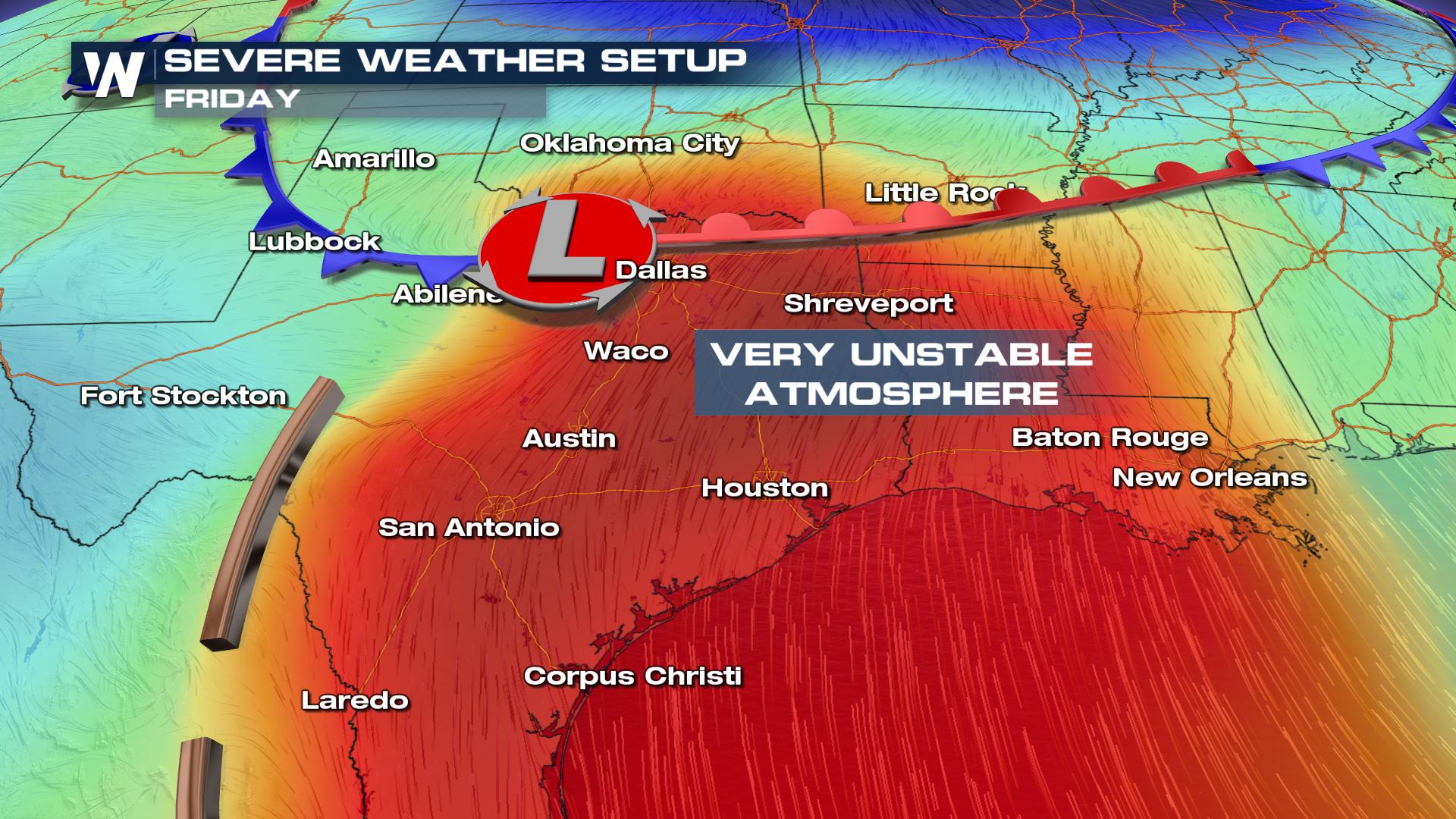 High available energy and strong lift will be setting up over this area for Friday into Saturday.  The highest chance for severe storms will be over the areas closer to the low pressure system and the warm front.  The ArkLaTex could see the worst of this severe weather event for later today.
Timing
Here is the latest timing of the severe storms.  There will be storms across the region during the morning hours, but the strongest instability will arrive for the afternoon and evening increasing the chance for severe storms.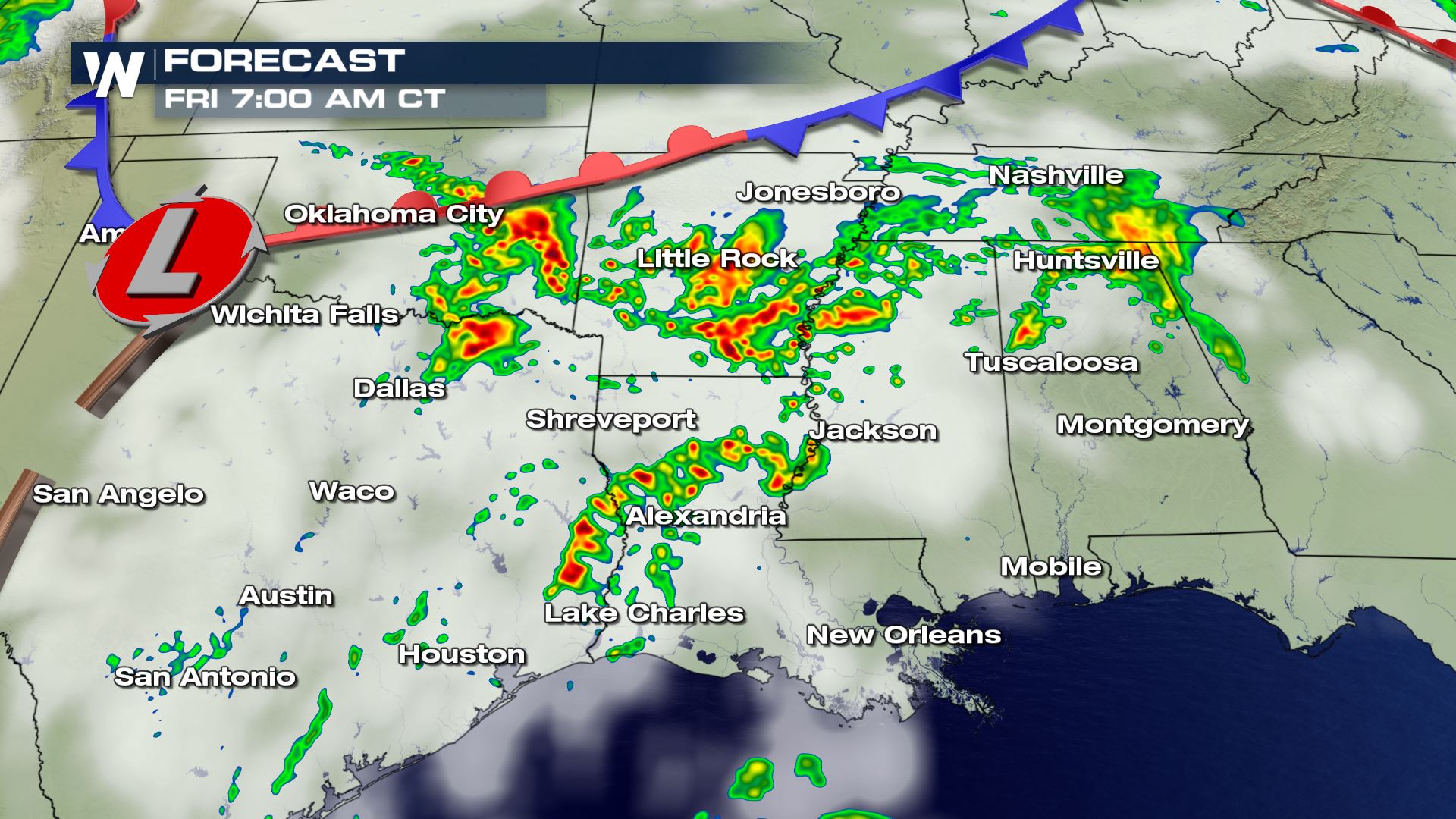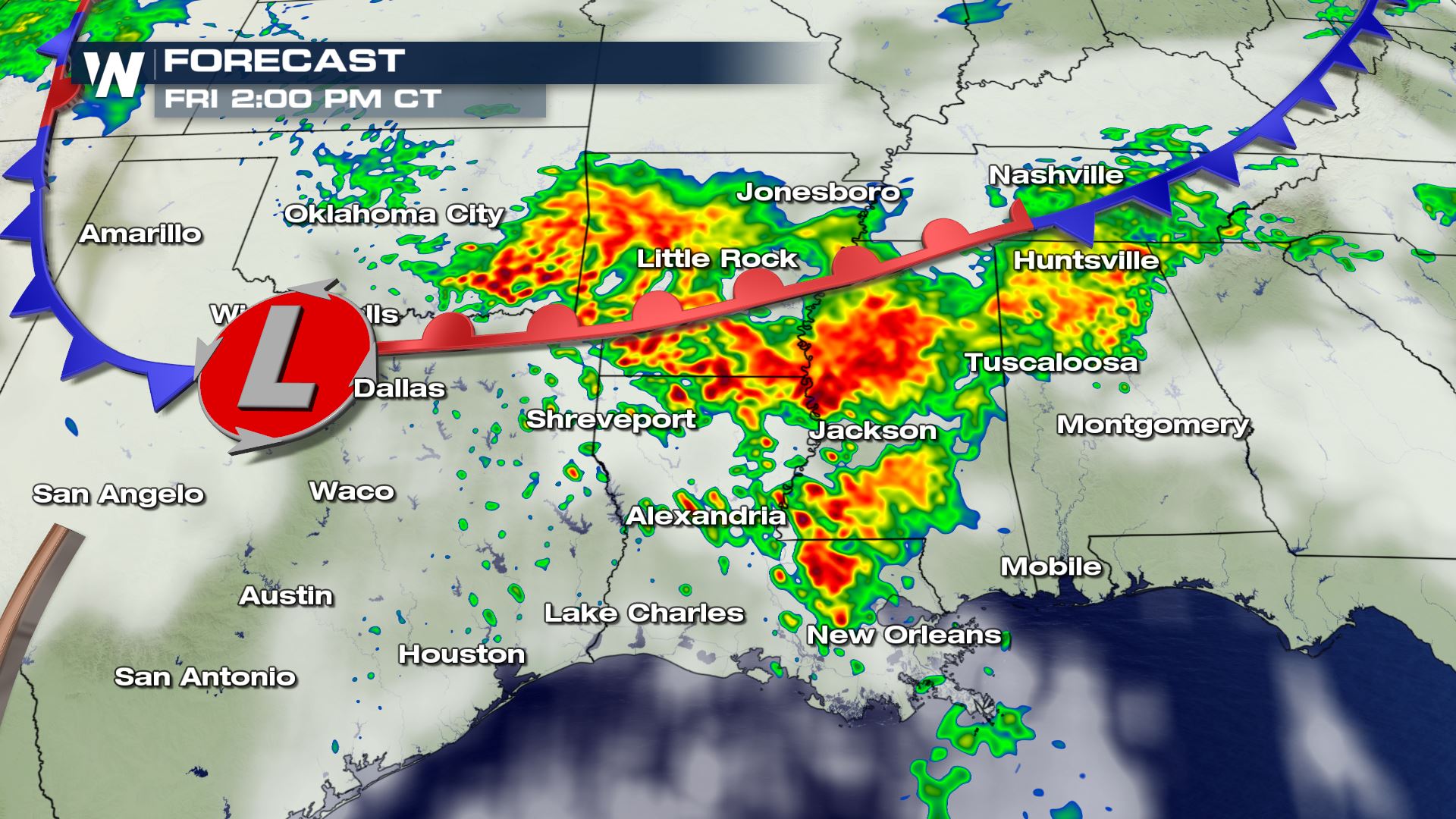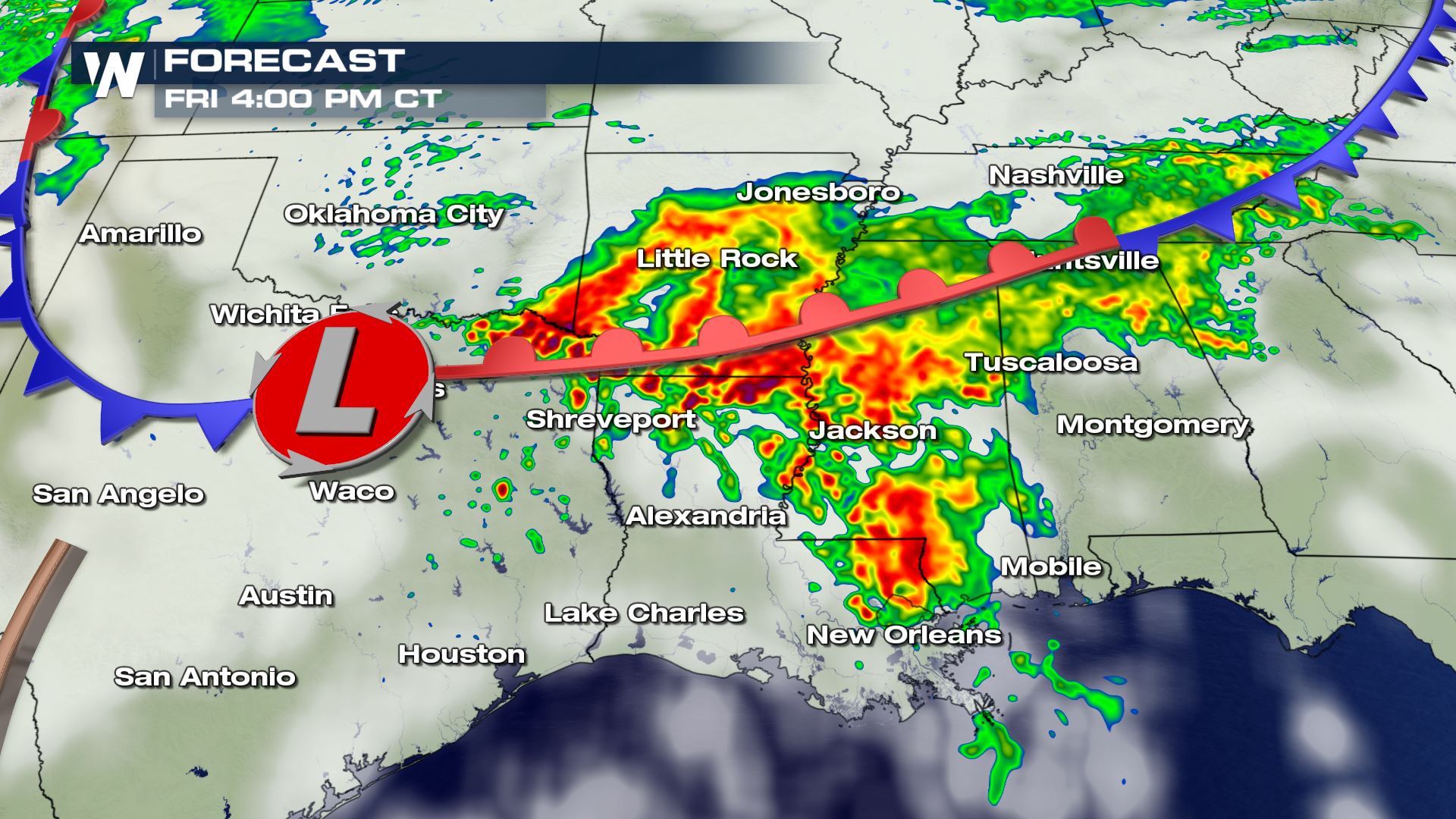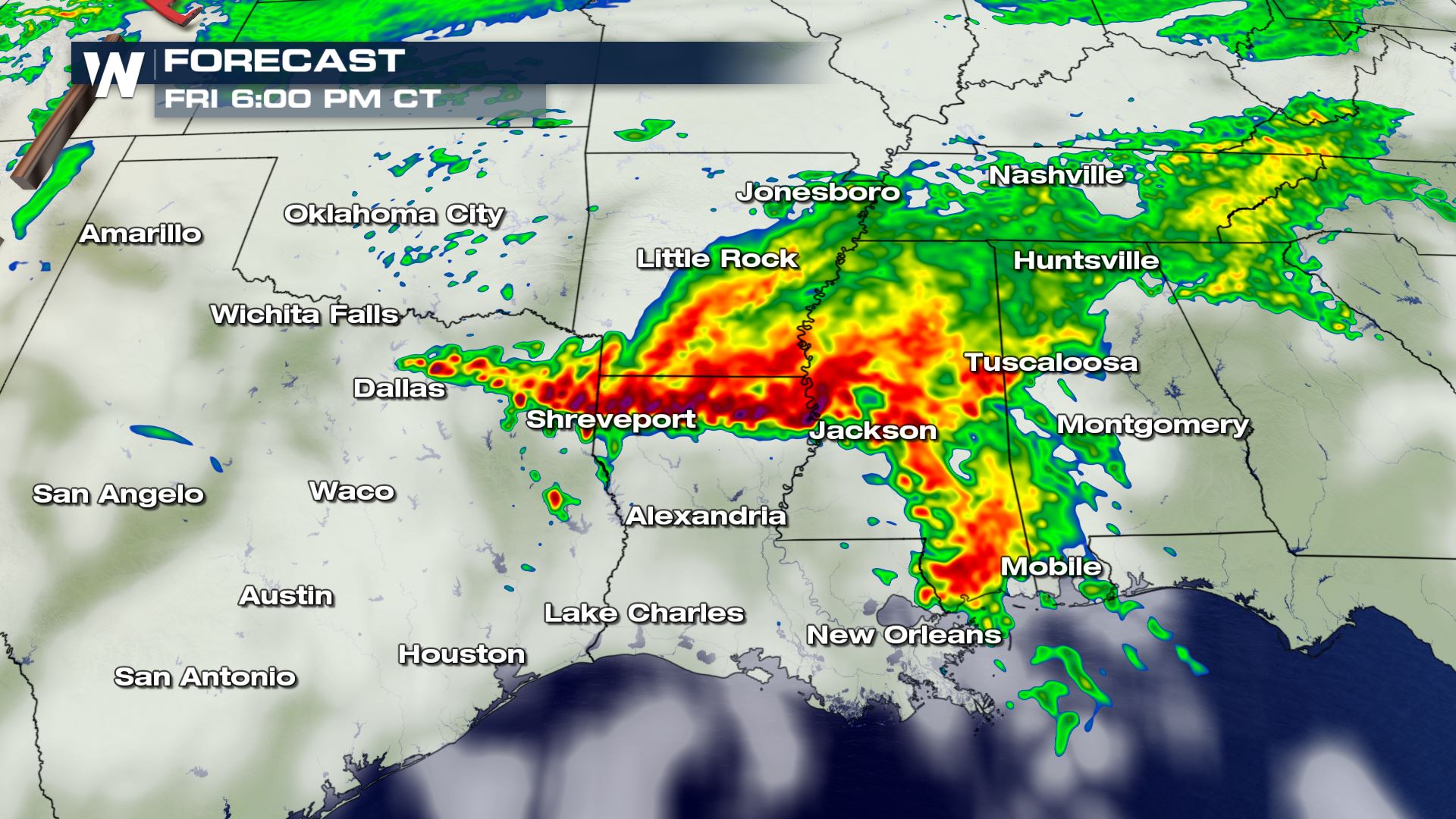 Looking at the last graphic for 6PM CT you can see a line of severe storms moving from southern Arkansas to northern Louisiana.  This is the activity that we are most concerned about for tornadoes and damaging winds. Stay tuned to
WeatherNation
for more updates on this severe weather event.
Meteorologist Patrick Crawford