Image: Mexico Beach, FL had extreme damage in October 2018 after category 5 hurricane Michael hit the panhandle. 
The 2022 Atlantic hurricane season brought NO named storms during the entire month of August. In September, we had multiple names: Fiona, Gaston and Hermine, but no U.S. landfalls. Then, at the end of September, Hurricane Ian struck Southwest Florida. And while the peak of Hurricane Season is at the beginning of September, the final two months of the Atlantic Hurricane season can and will bring notable storms.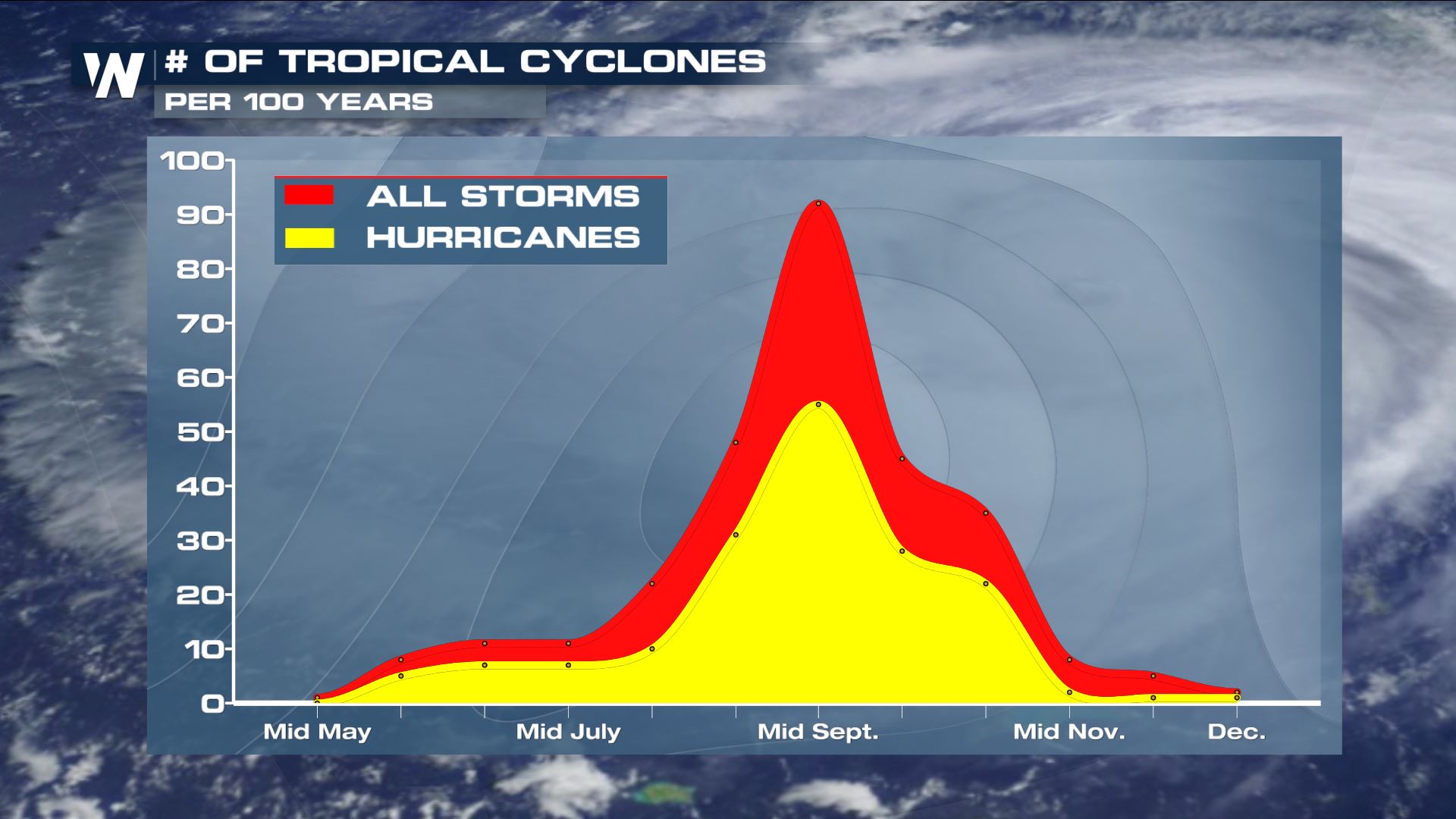 The activity chart for tropical cyclones across the Atlantic during the calendar year between May and December. The peak of the season is during the second week of September.In 2018, Florida panhandle residents received the harshest of reminders that Category 5 hurricanes can strike in mid-October. Hurricane Michael made landfall on Mexico Beach, Florida with 160 mph winds on October 10th, 2018. Though the NHC reported this as a CAT 4 at the time of landfall, post storm analysis discovered that Matthew had sustained winds at 160 mph at the time of landfall, making it the fourth Category 5 storm to strike the United States. This was the third CAT 5 to hit Florida, coming after Andrew in 1992 and the Labor Day Hurricane of 1935. The only other CAT 5 to hit the United States was Camille in 1969.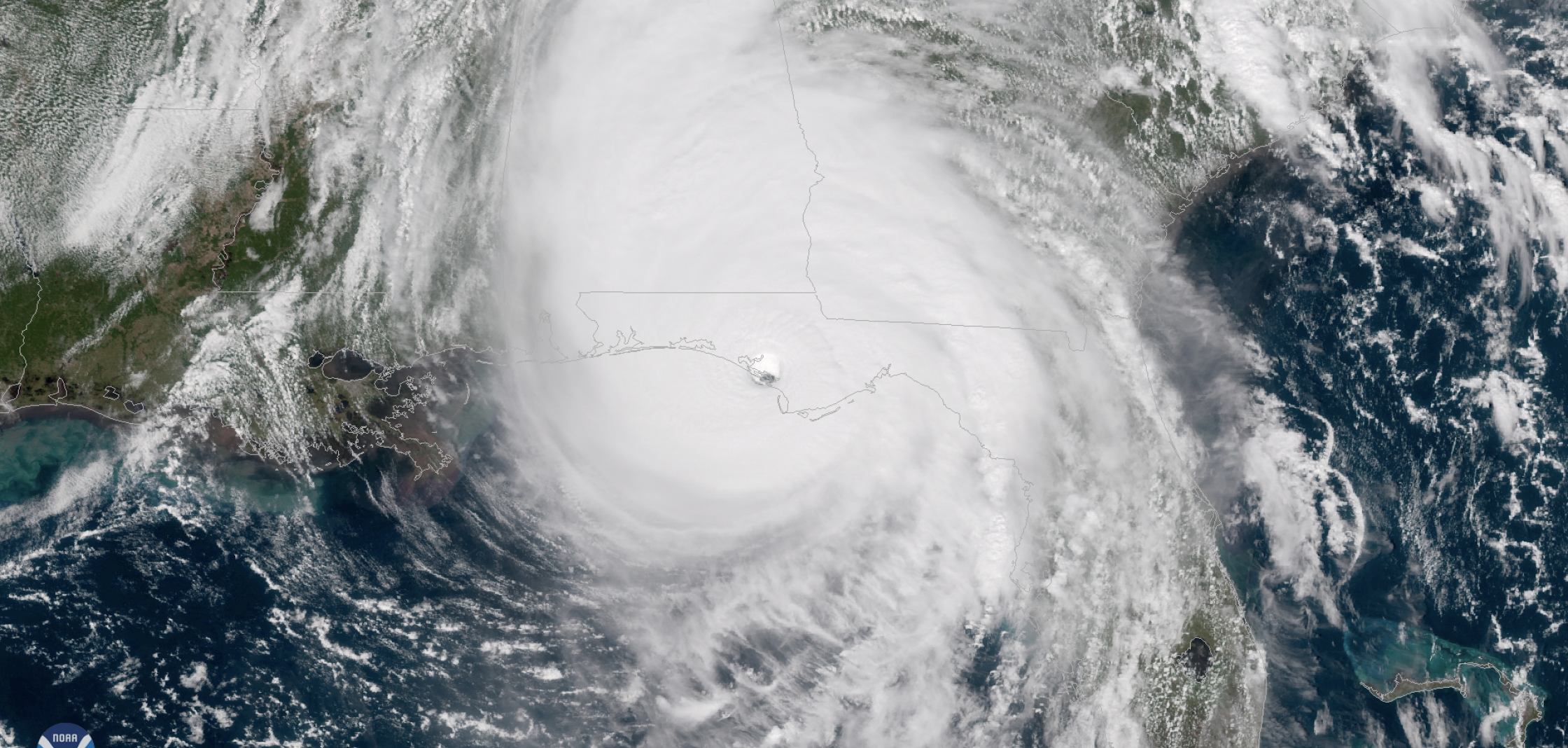 2022 marks the 10 year anniversary of Superstorm Sandy, in 2012 that devastated the U.S. East Coast and was the second costliest U.S. hurricane, only behind Katrina before both Irma and Maria in 2017. Sandy was a typical late season storm, first making landfall in Jamaica as a CAT 1, then Cuba as a CAT 3 before turning north towards the Bahamas and U.S. East Coast. Even though Sandy lost tropical characteristics before it made landfall in New Jersey on October 29th, 2012. Because Sandy had grown in size after departing the Bahamas, the storm pushed incredible surge into New York and New Jersey, upwards of 9 feet in some locations of the New York City metro.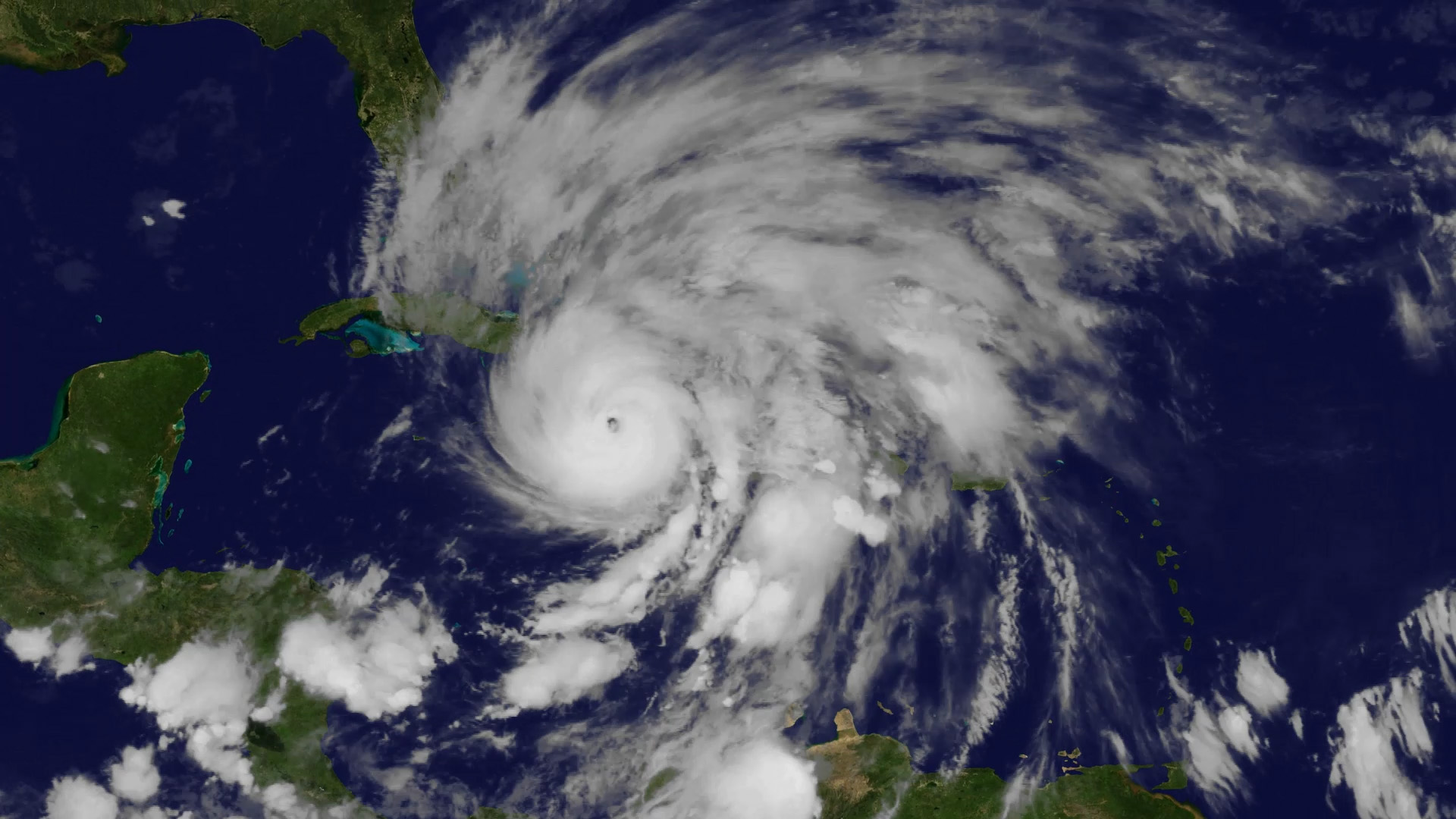 In October, the Atlantic basin can spawn tropical systems nearly in all regions, from the Caribbean Sea, to the Gulf of Mexico, or along the eastern US coast. Though activity typically begins to diminish in the central and eastern Atlantic as activity begins to settle from the African coast. Often, systems can form along Fall fronts that come off the U.S. coast during the month of October.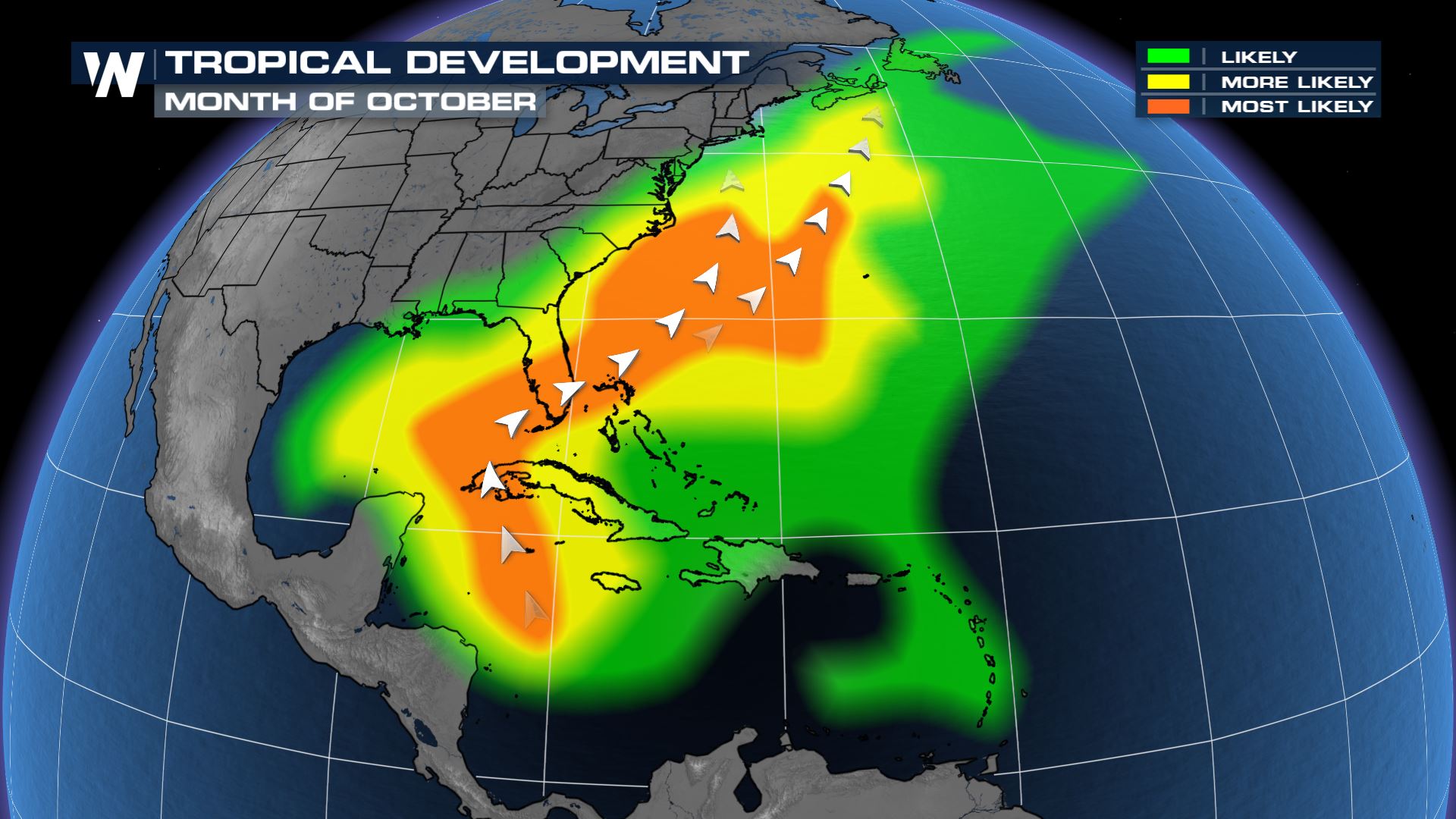 Most storm activity does diminish in November, but we have had notable November storms. During the historic 2020 Atlantic Hurricane season where we had 30 named storms, Eta, Theta and Iota all formed after November 1st, with Eta and Iota both being MAJOR hurricanes. Hurricane season officially ends on November 30th, though storms can (and occasionally do) form beyond that date.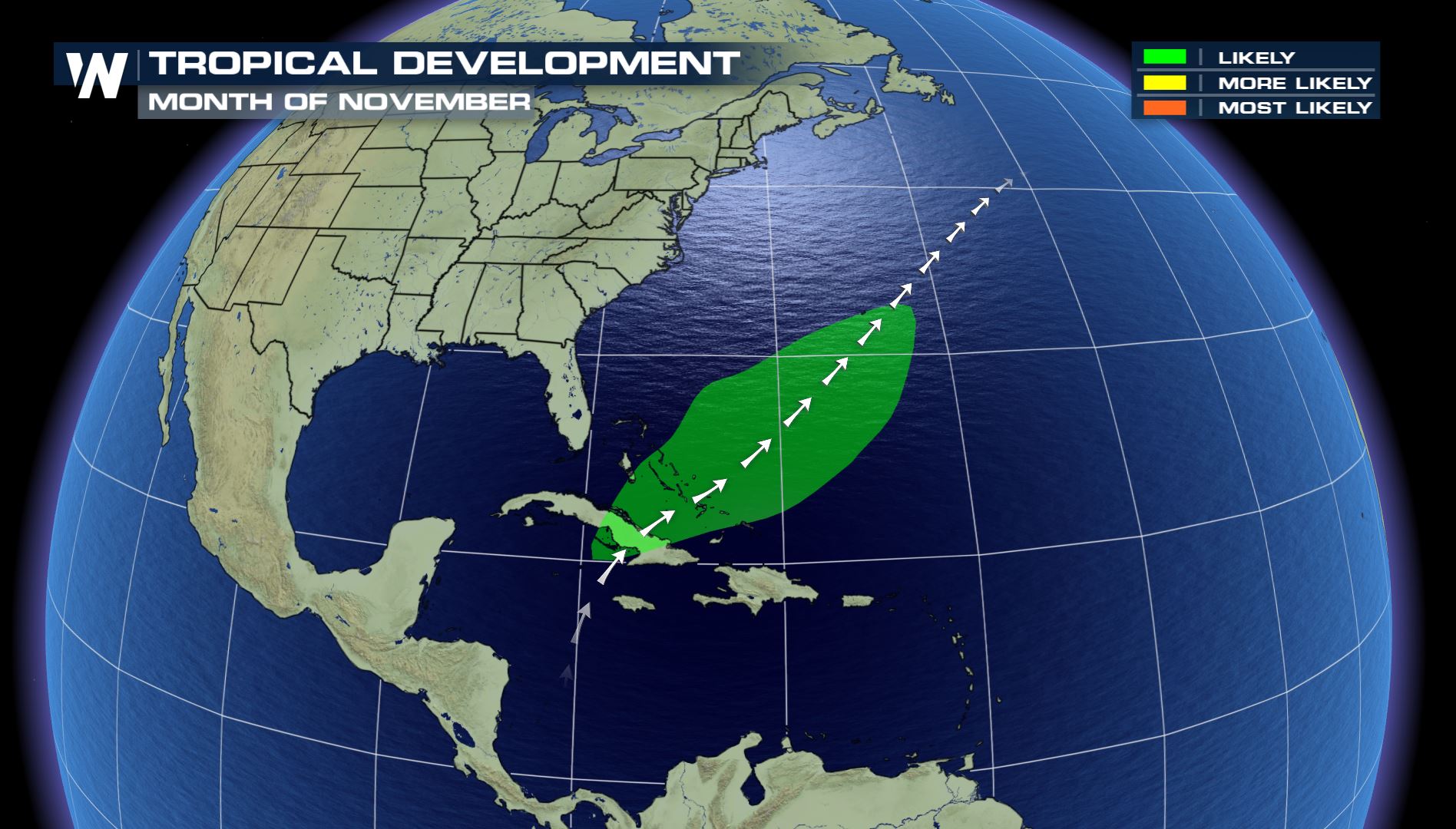 Stay with WeatherNation for the latest on the tropics through the remainder of hurricane season.