UPDATE: A severe thunderstorm watch has been issued for areas of CO, KS, NE, NM, OK/TX panhandle, and WY until 9 PM MT for scattered large hail up to 2", damaging wind gusts up to 70 mph, and an isolated tornado possible.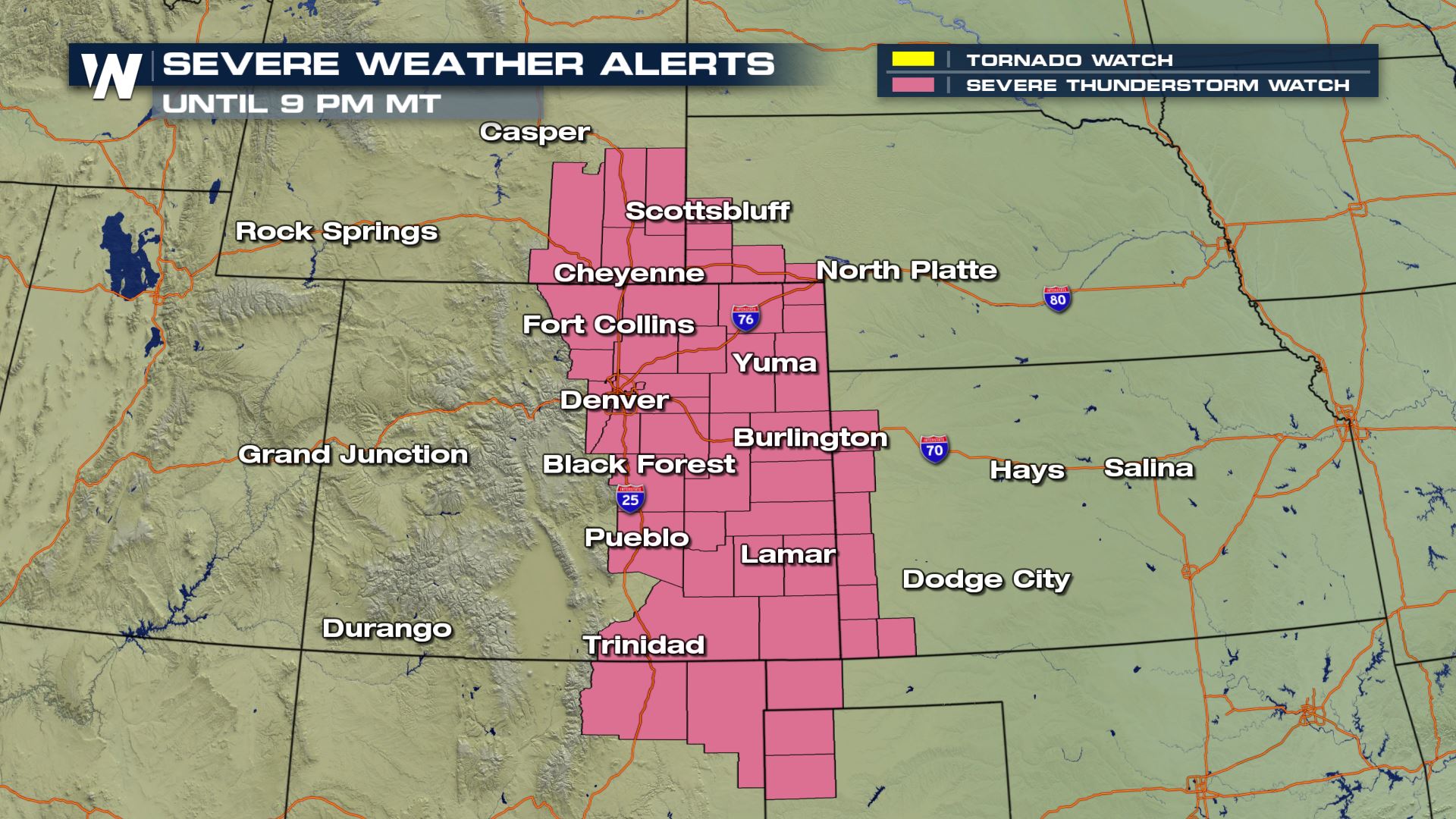 A slow moving storm system moving out of the Northwest will bring a threat for severe thunderstorms the next couple days in the Front Range of the Rockies and High Plains. For today (Tuesday), there is a marginal risk for severe thunderstorms from Montana to New Mexico. This is level 1 on the
Storm Prediction Center (SPC)
scale where 1 is the lowest and 5 the highest. A slight risk (level 2 on the scale) has been posted from the Nebraska Panhandle to the Texas Panhandle.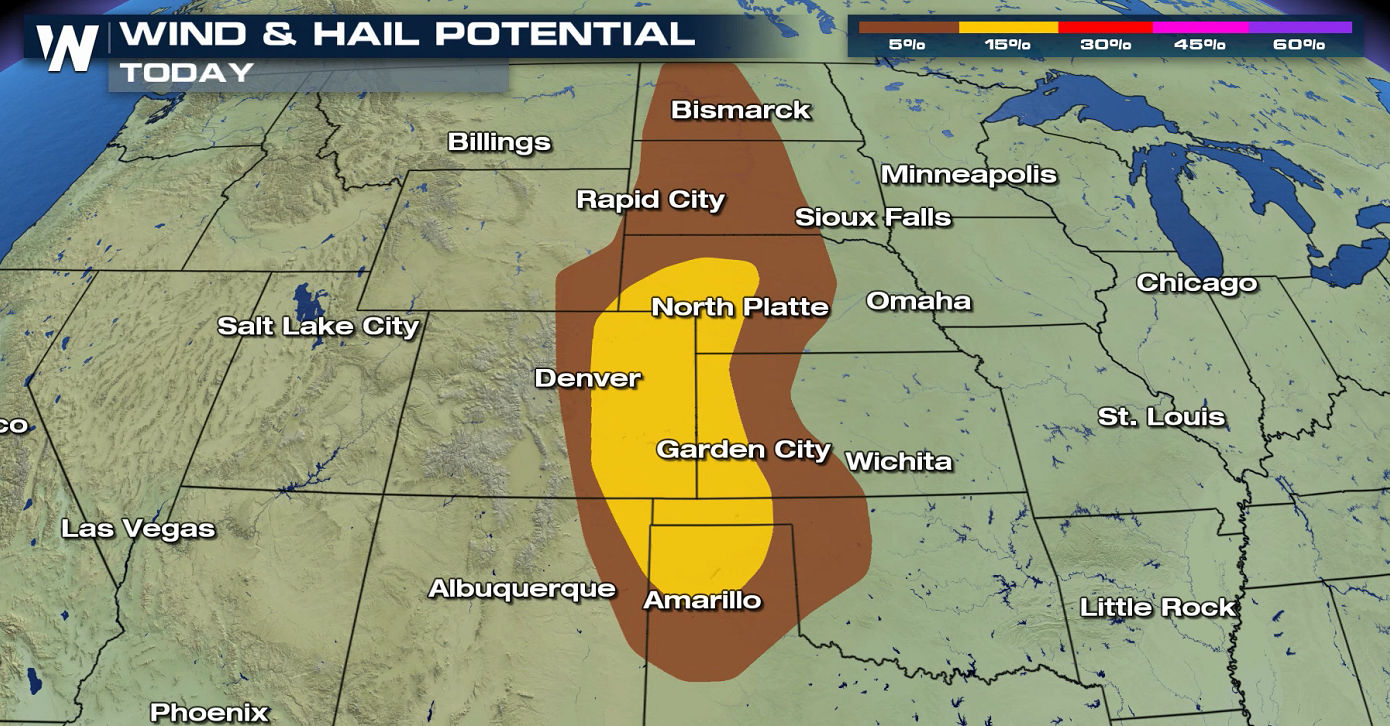 Surface energy is weak, with a stationary front throughout the High Plains and low pressure center near the Black Hills. There is enough upper-level energy and instability to create a few thunderstorms. Isolated storms may produce large hail and strong wind gusts in the afternoon and evening.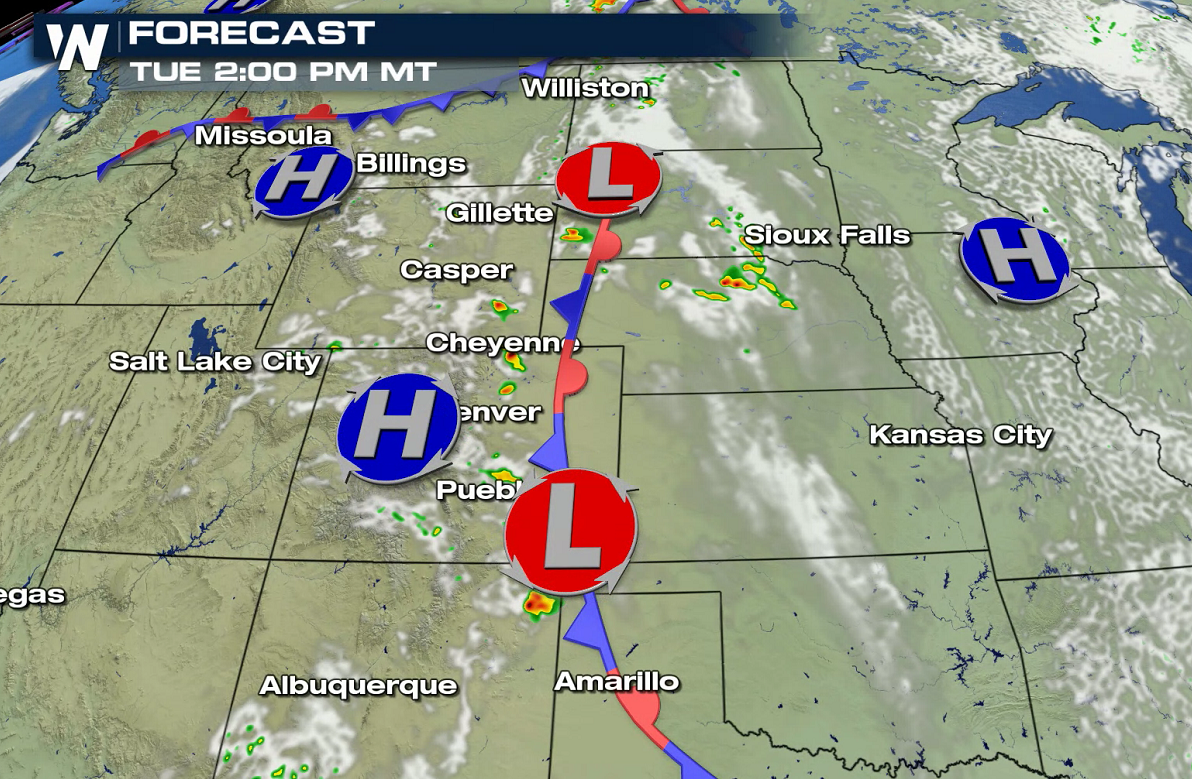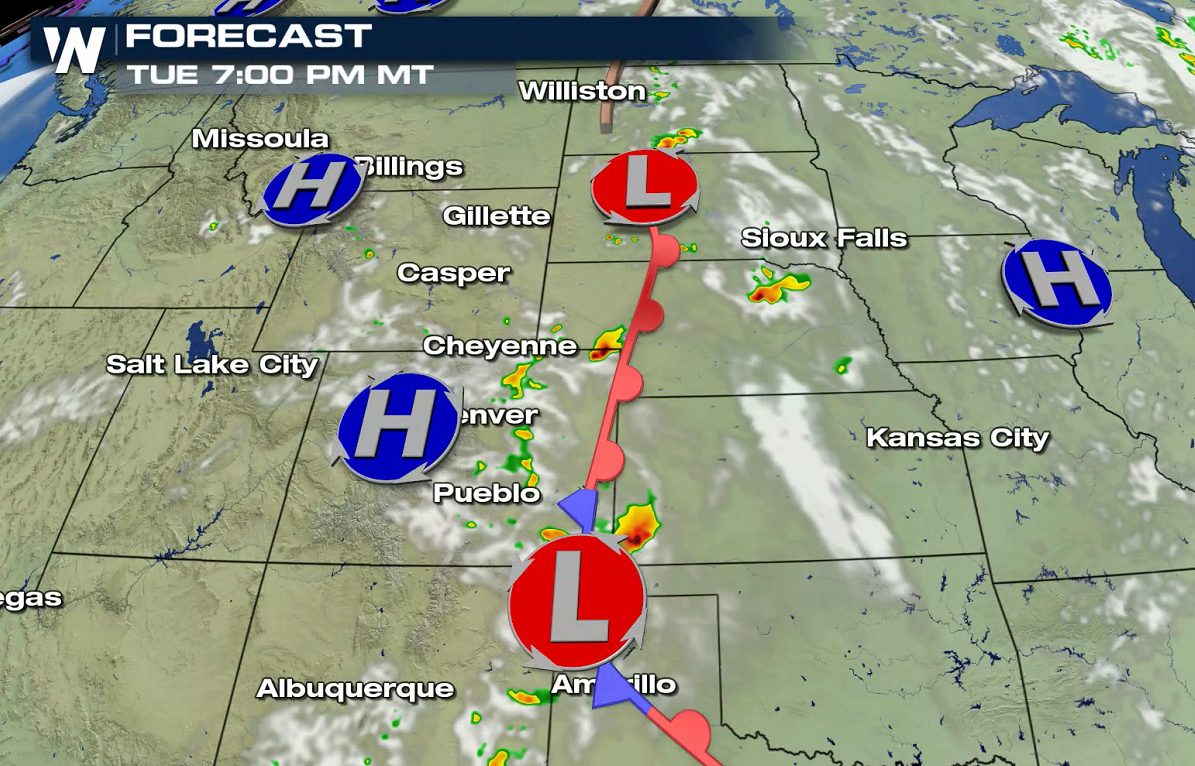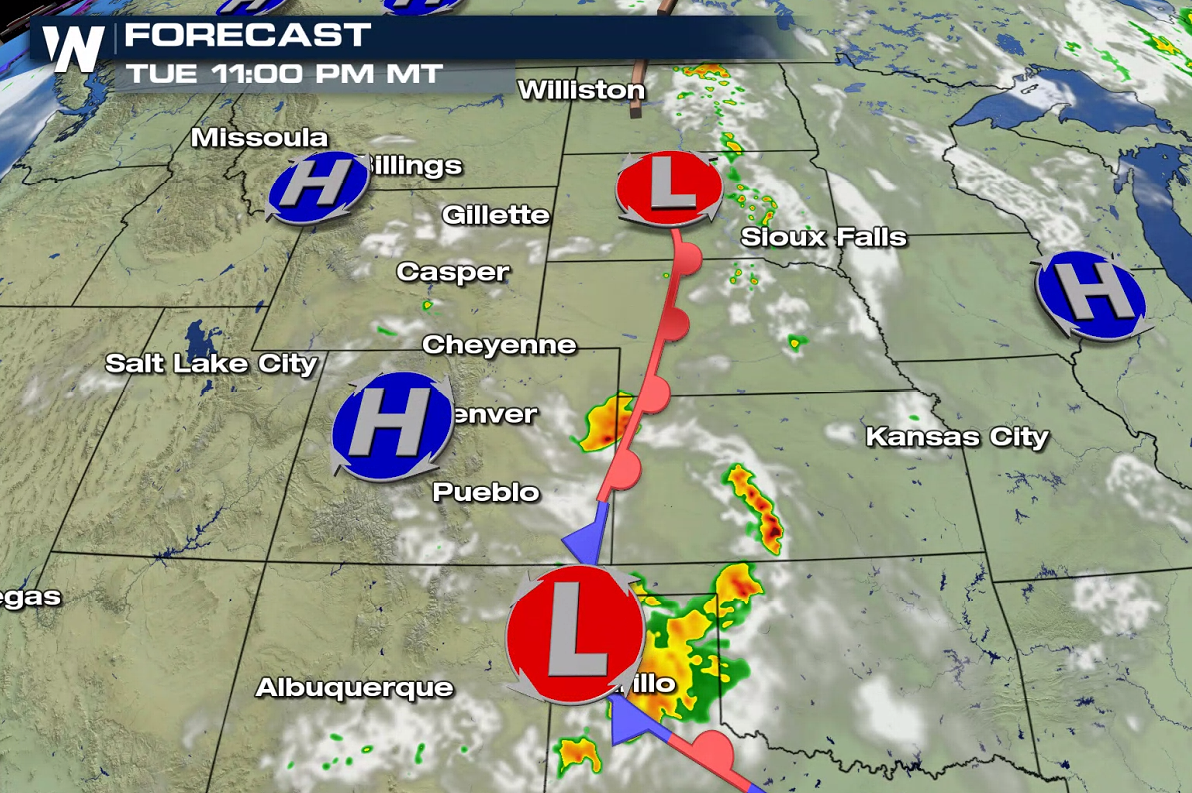 As the system pushes slightly eastward on Wednesday, the risk area is focused from the Front Range of Wyoming into far northeastern New Mexico. There is a slight risk for severe thunderstorms (level 2 on the scale of 1 to 5) in the Front Range of Colorado and Wyoming into the Nebraska Panhandle.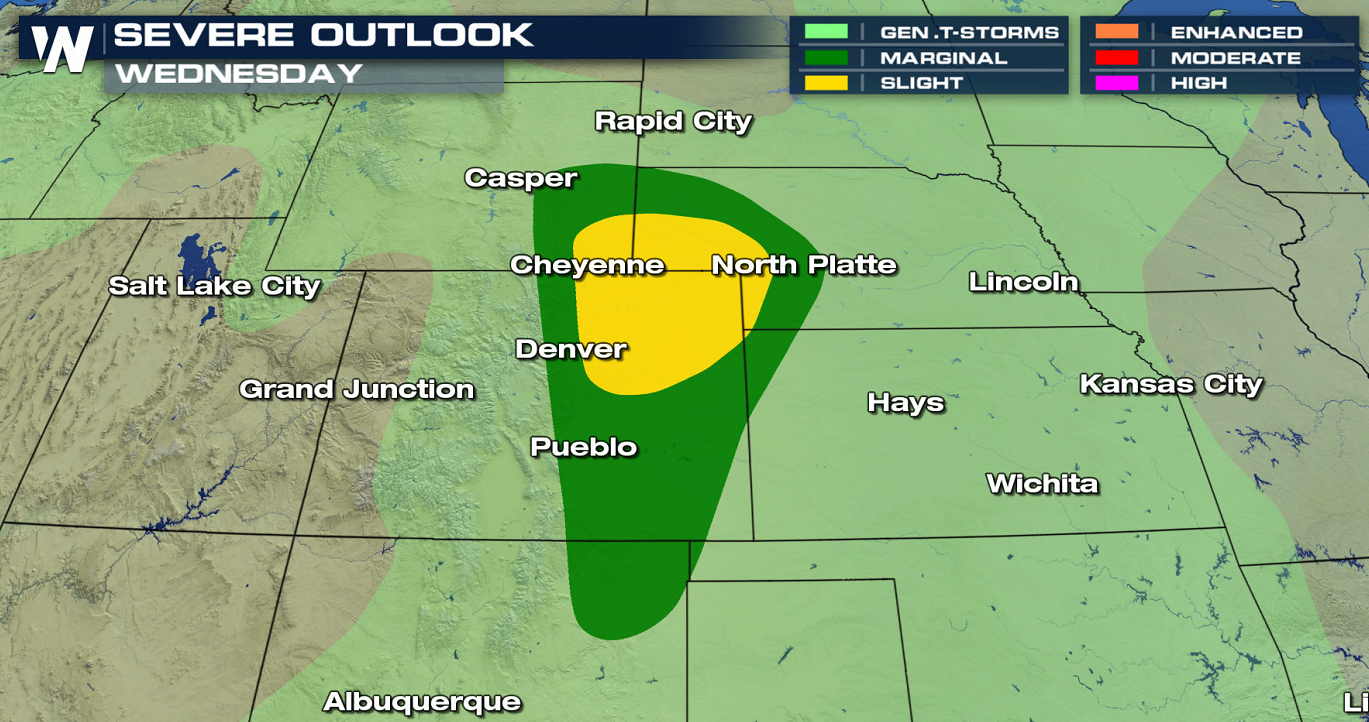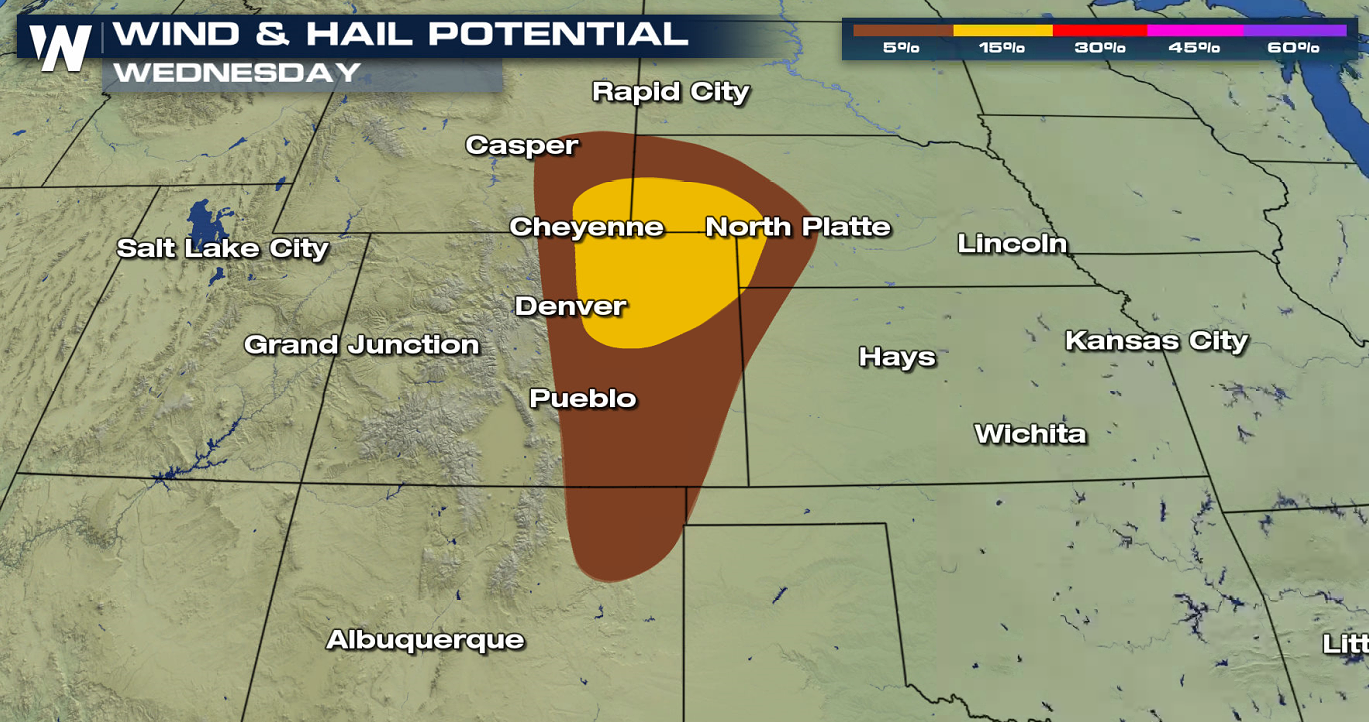 Once again, thunderstorms will develop as instability builds during the afternoon. Surface energy remains weak, but upper level support and wind energy should be strong enough to support a few severe thunderstorms in the late afternoon and early evening.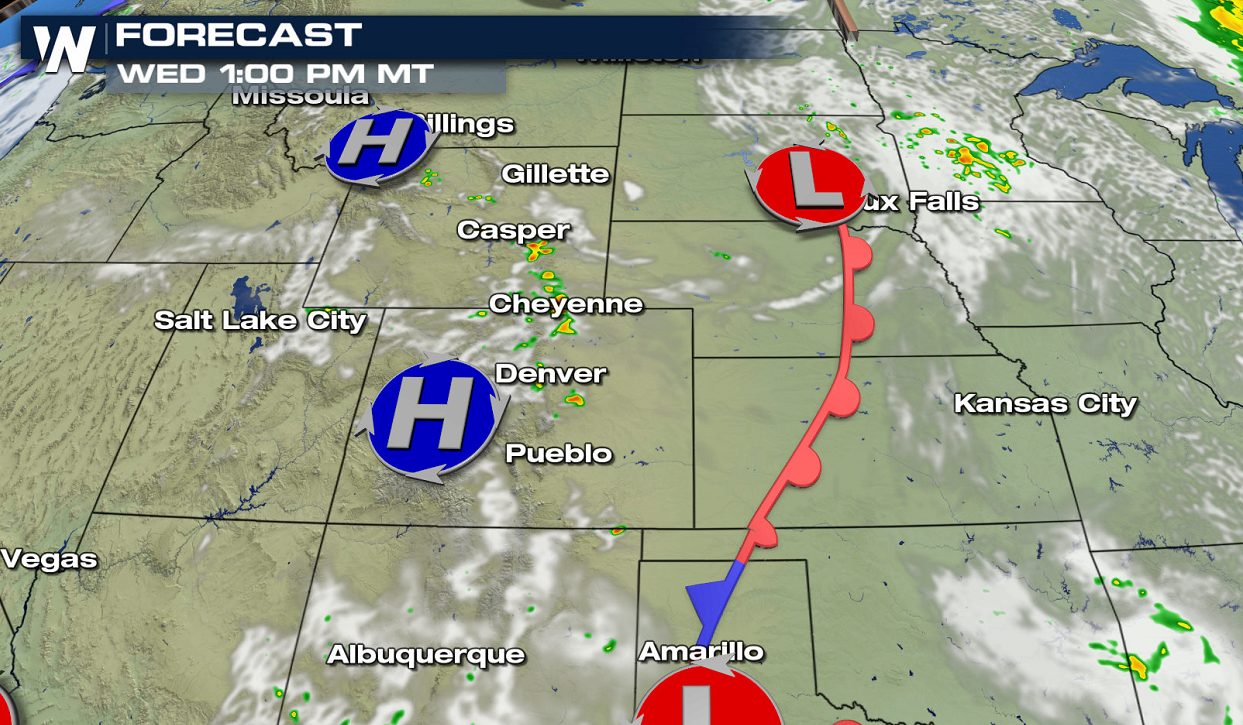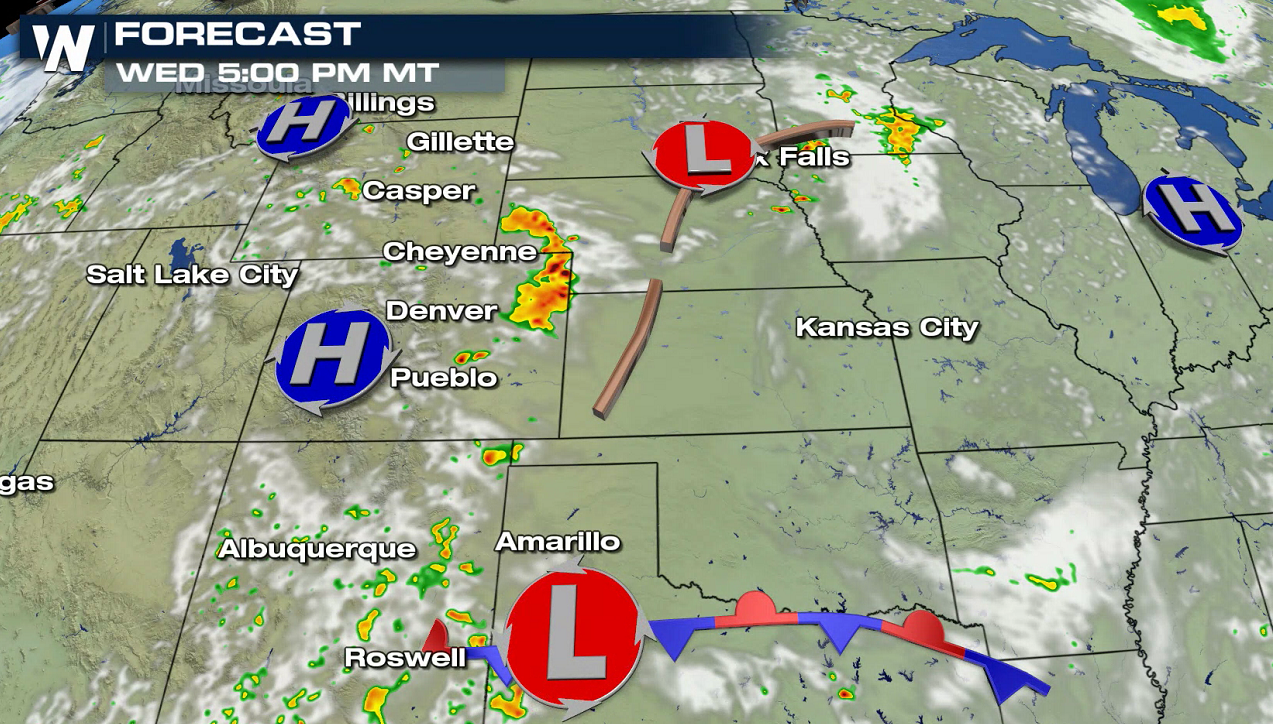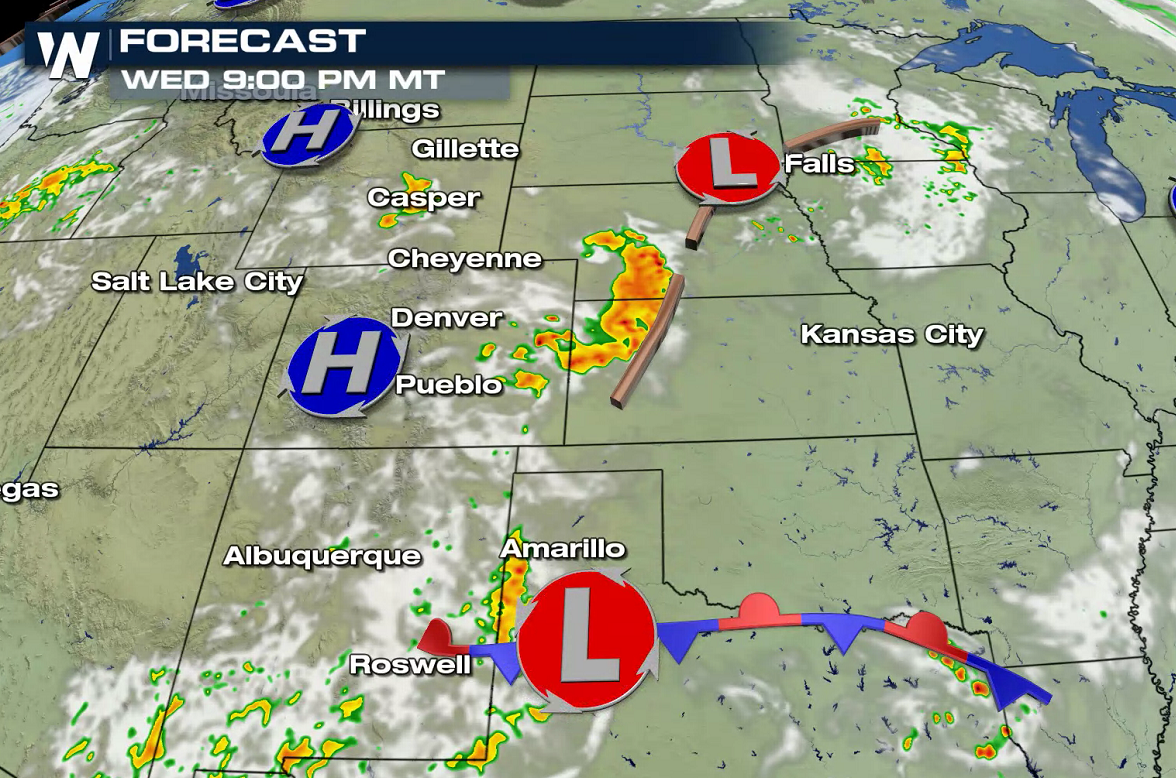 WeatherNation will keep you up-to-date on the latest forecasts and severe weather alerts. Check back with us on-air and online for the latest information.