For Tuesday, the energy for storms will shift into the Great Lakes and Central Plains. A few storms with gusty winds and large hail will be possible with pockets of heavy rain.
RELATED ARTICLE - Severe Storms Possible for the Great Lakes and Northeast
Tuesday
As the low moves across the Great Lakes on Tuesday, energy along the trailing cold front will help spur a few severe thunderstorms. The risk area on Tuesday stretches from the Colorado Front Range through Lower Michigan.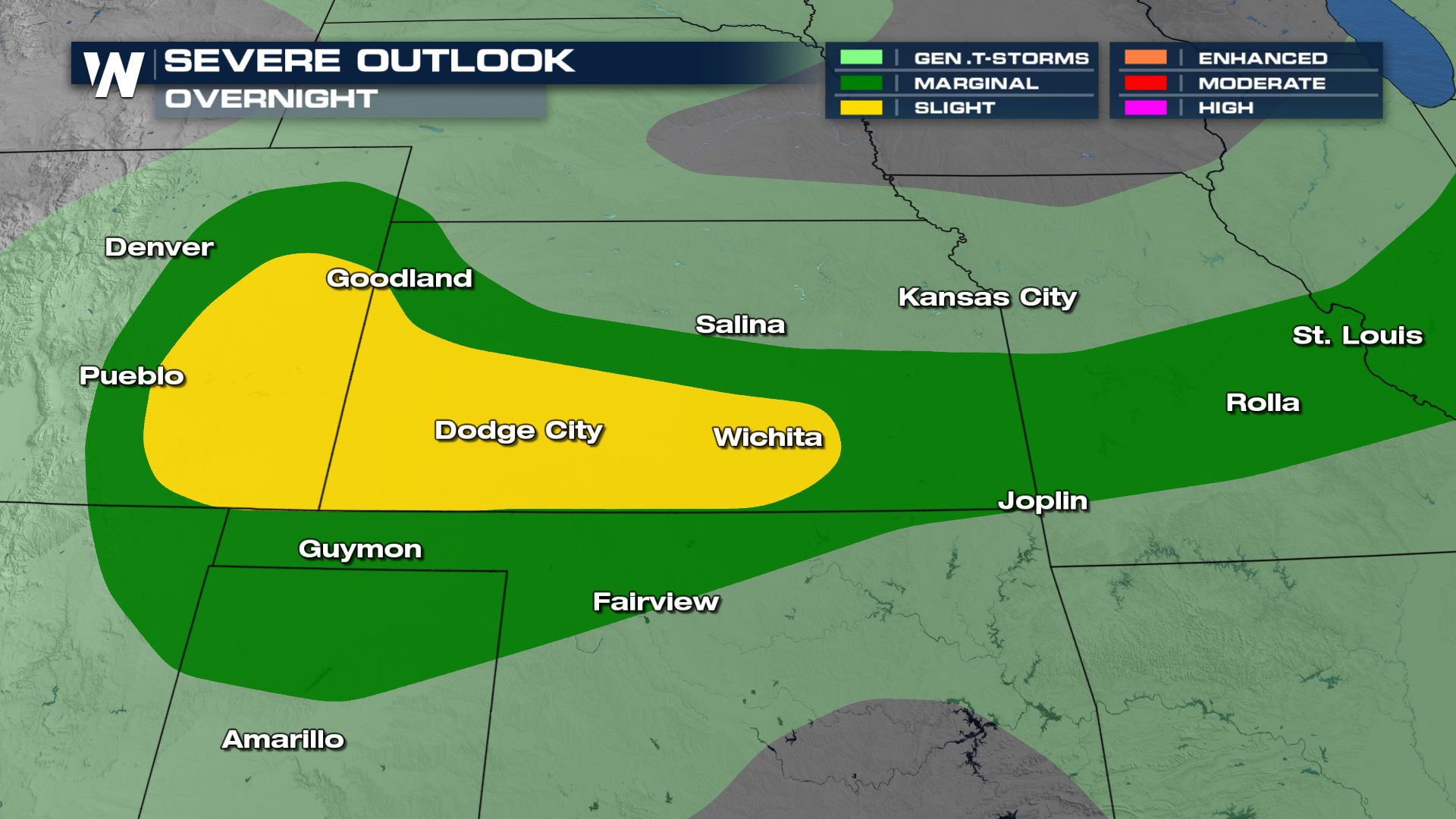 The main threat from severe storms is actually large hail, then damaging winds. Hail over 2" in diameter and winds to 70 mph are possible.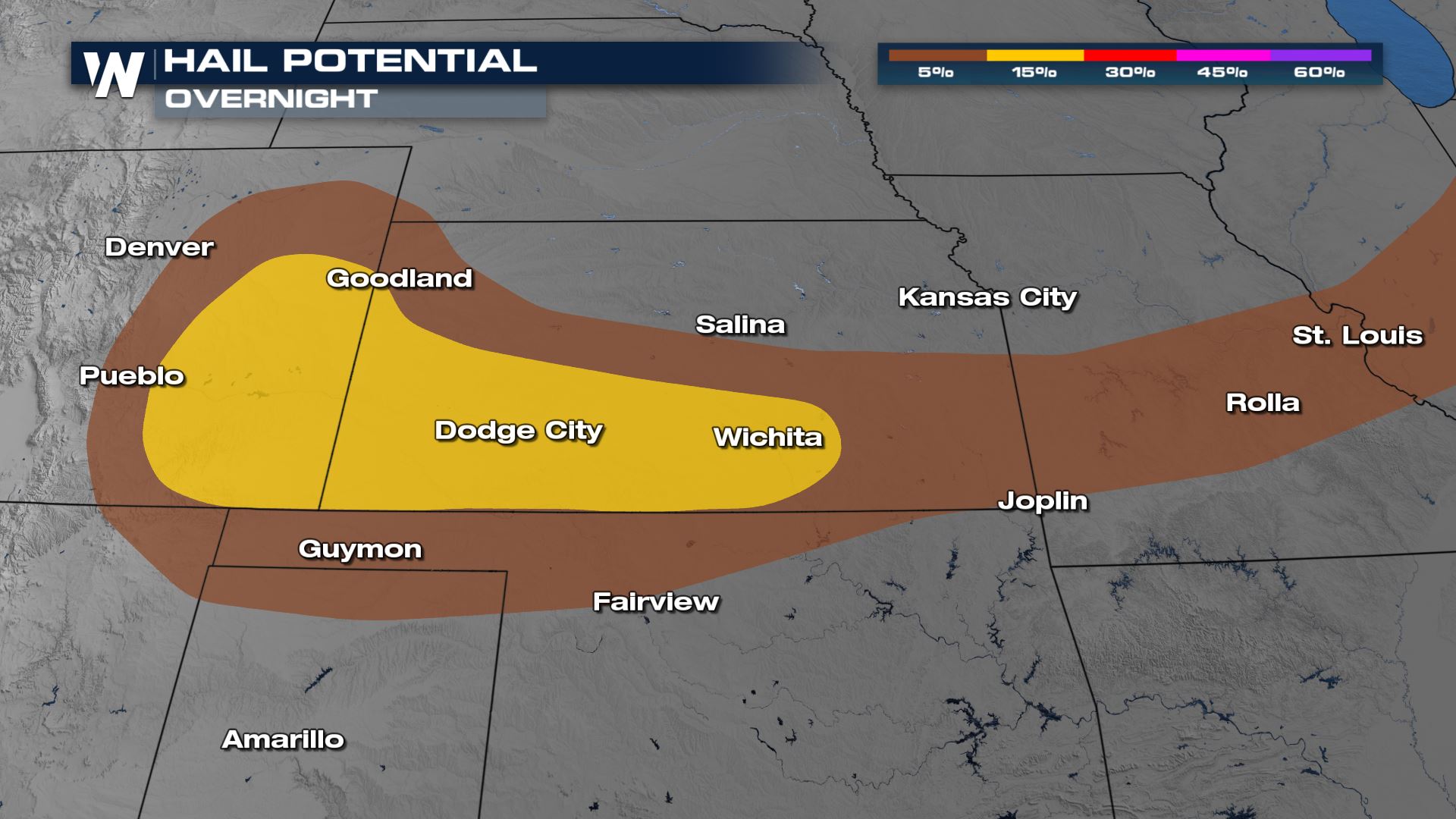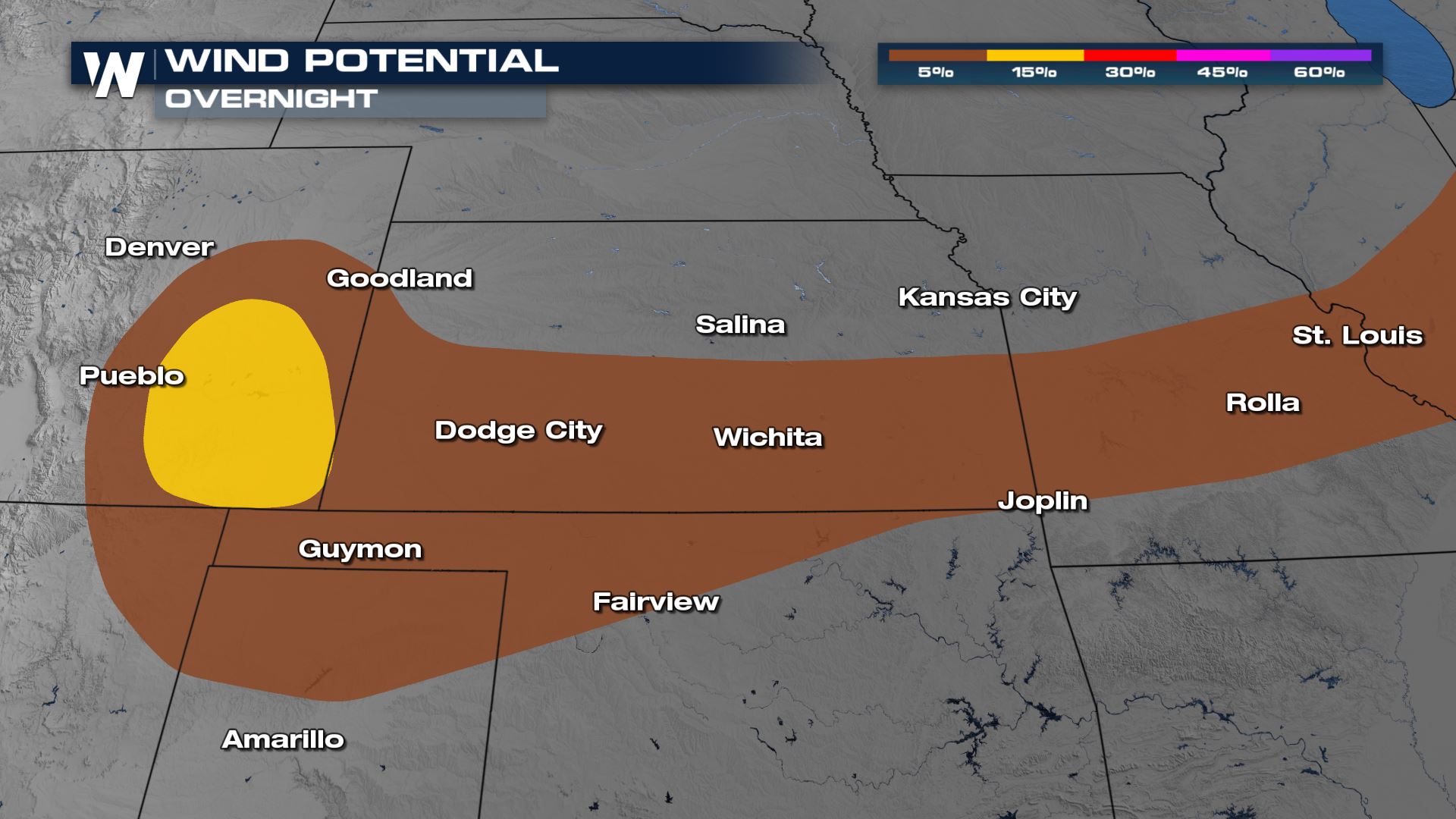 Here's a look at the timing of the storm potential where you are overnight.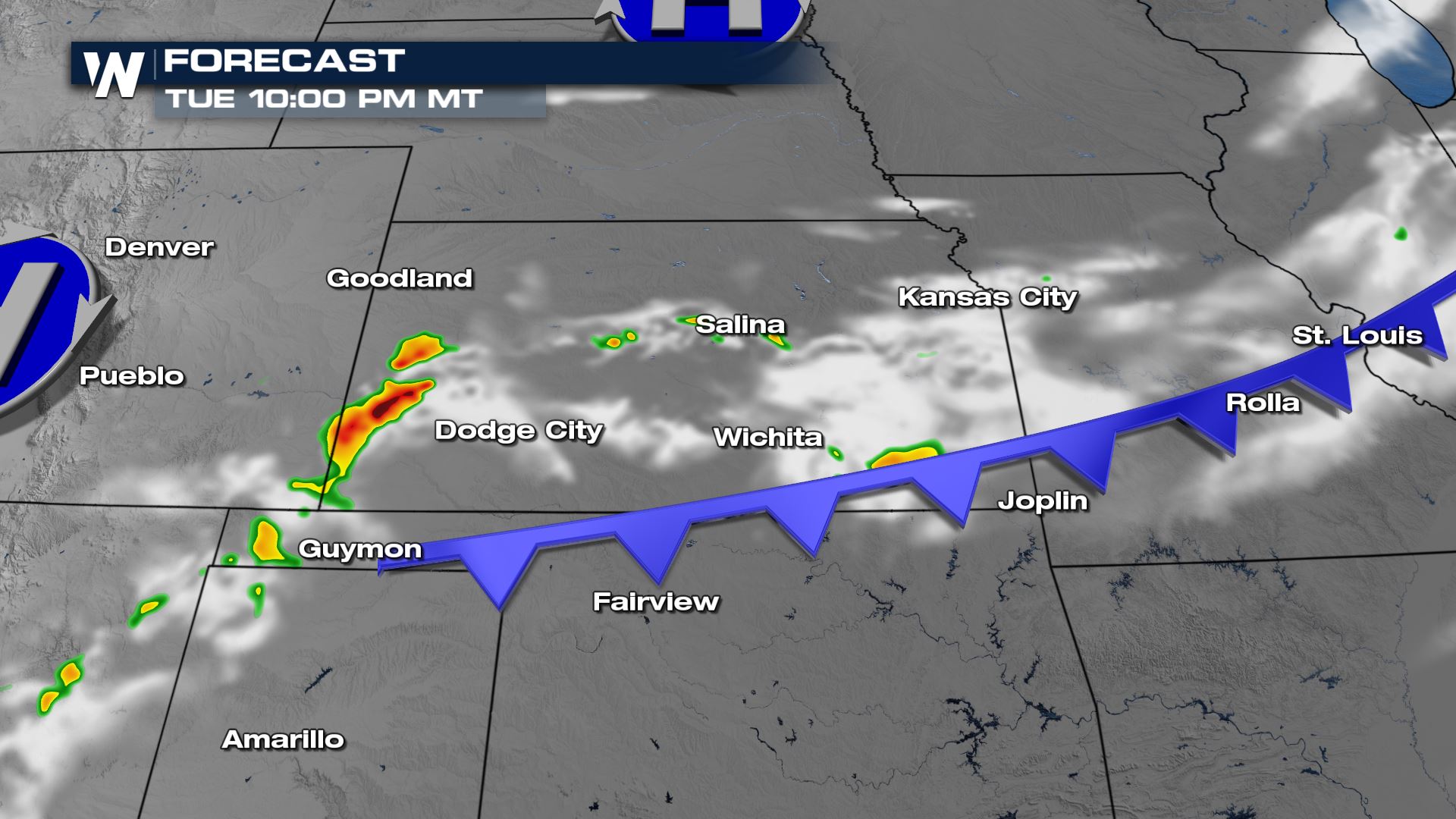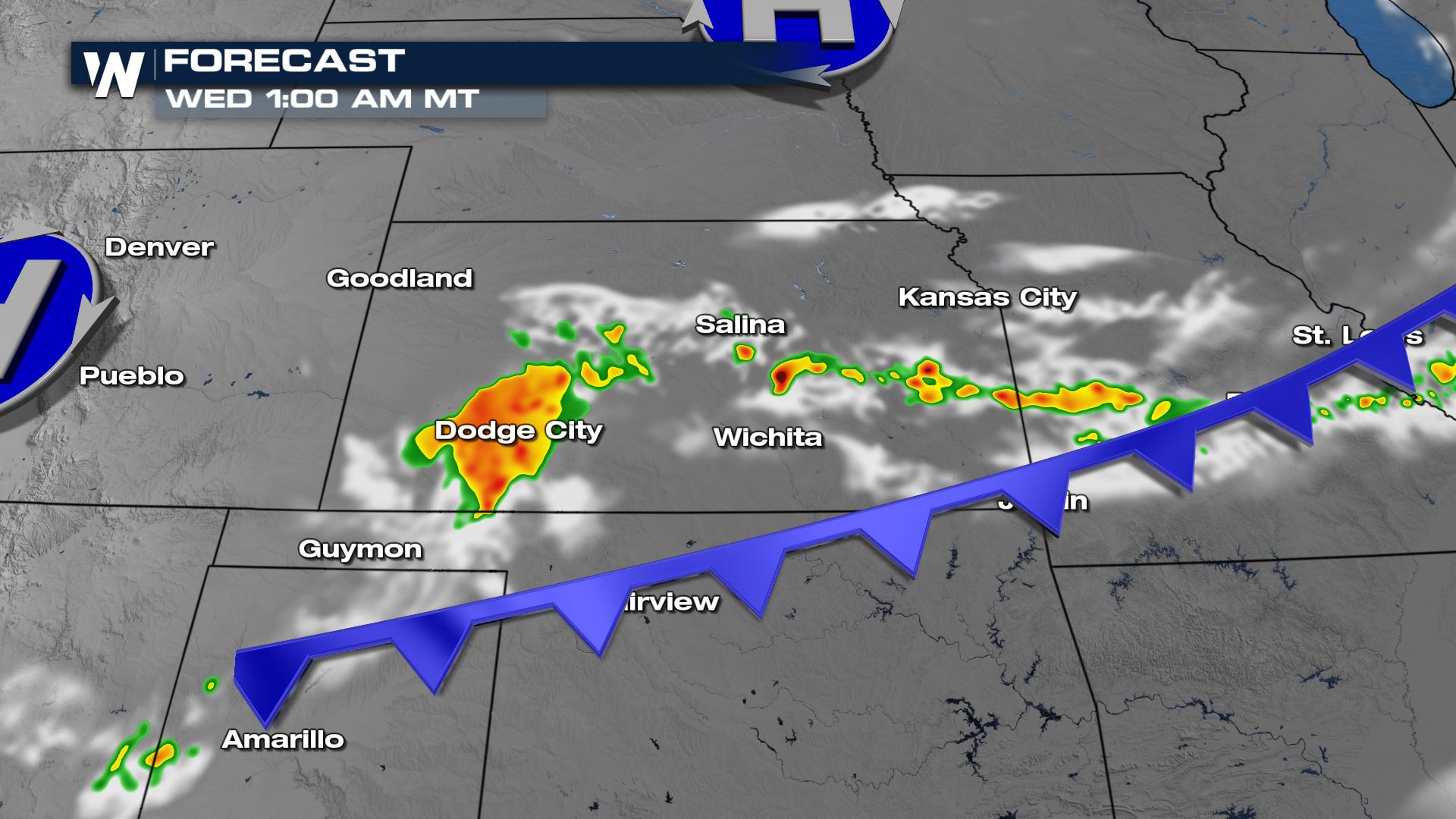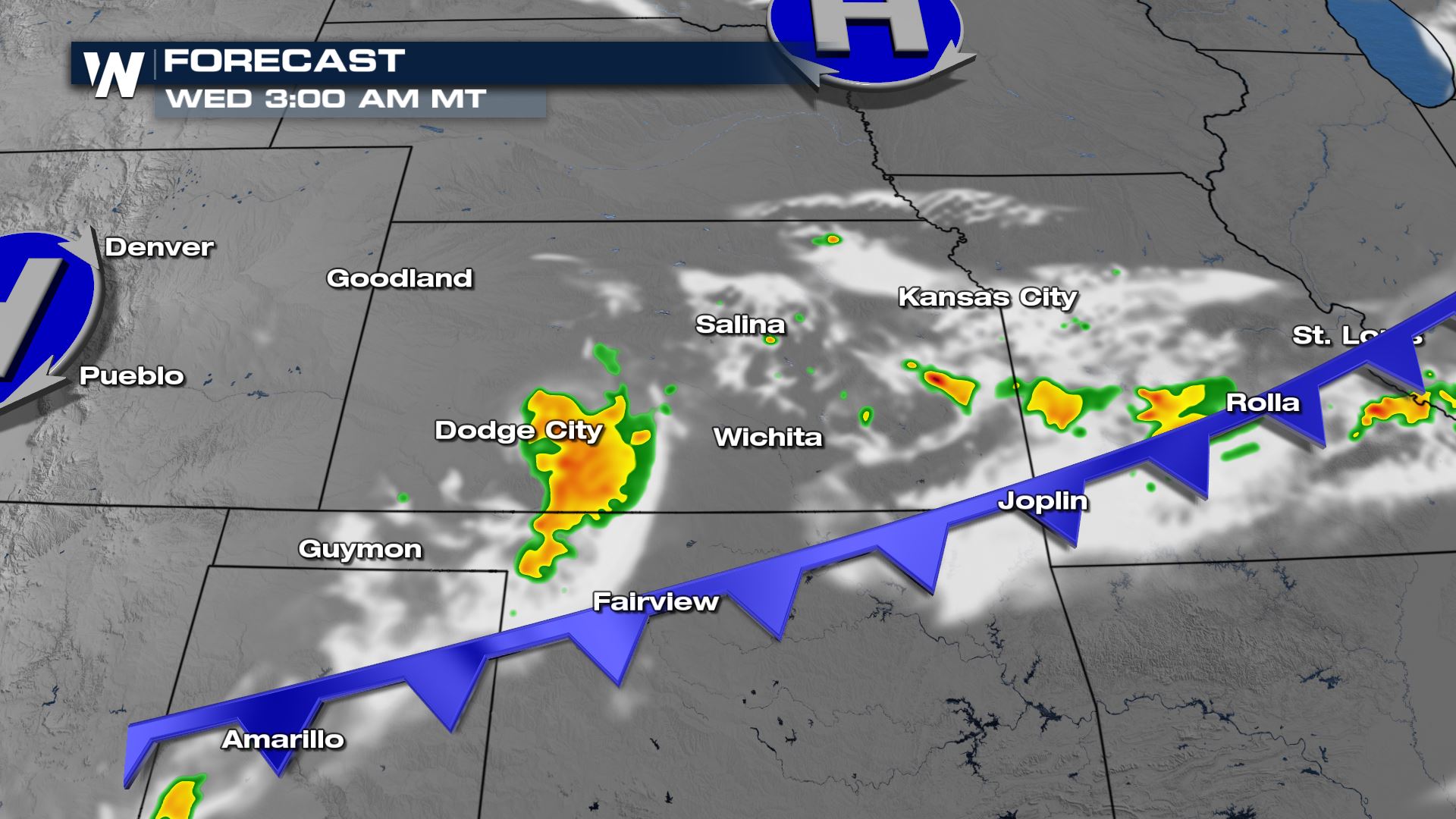 Rainfall Potential
Because of the isolated nature of storms, widespread rain totals will not be much more than 1". But pockets of heavy rain will be possible wherever there are multiple rounds of storms.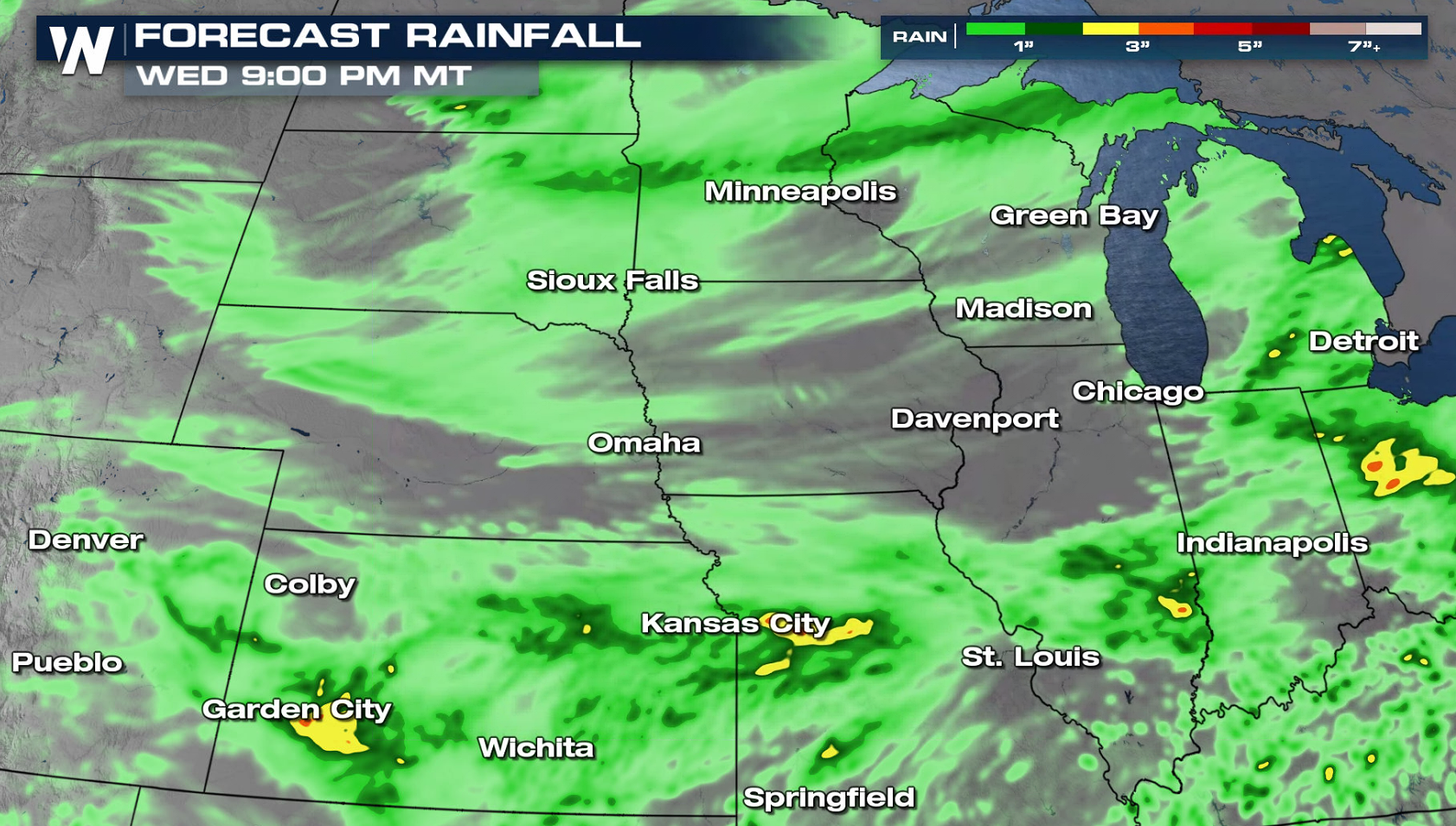 Areas of heavy rain will make for brief flooding instances in eastern South Dakota, Minnesota and Wisconsin Monday. Remember, never drive across flooded roads!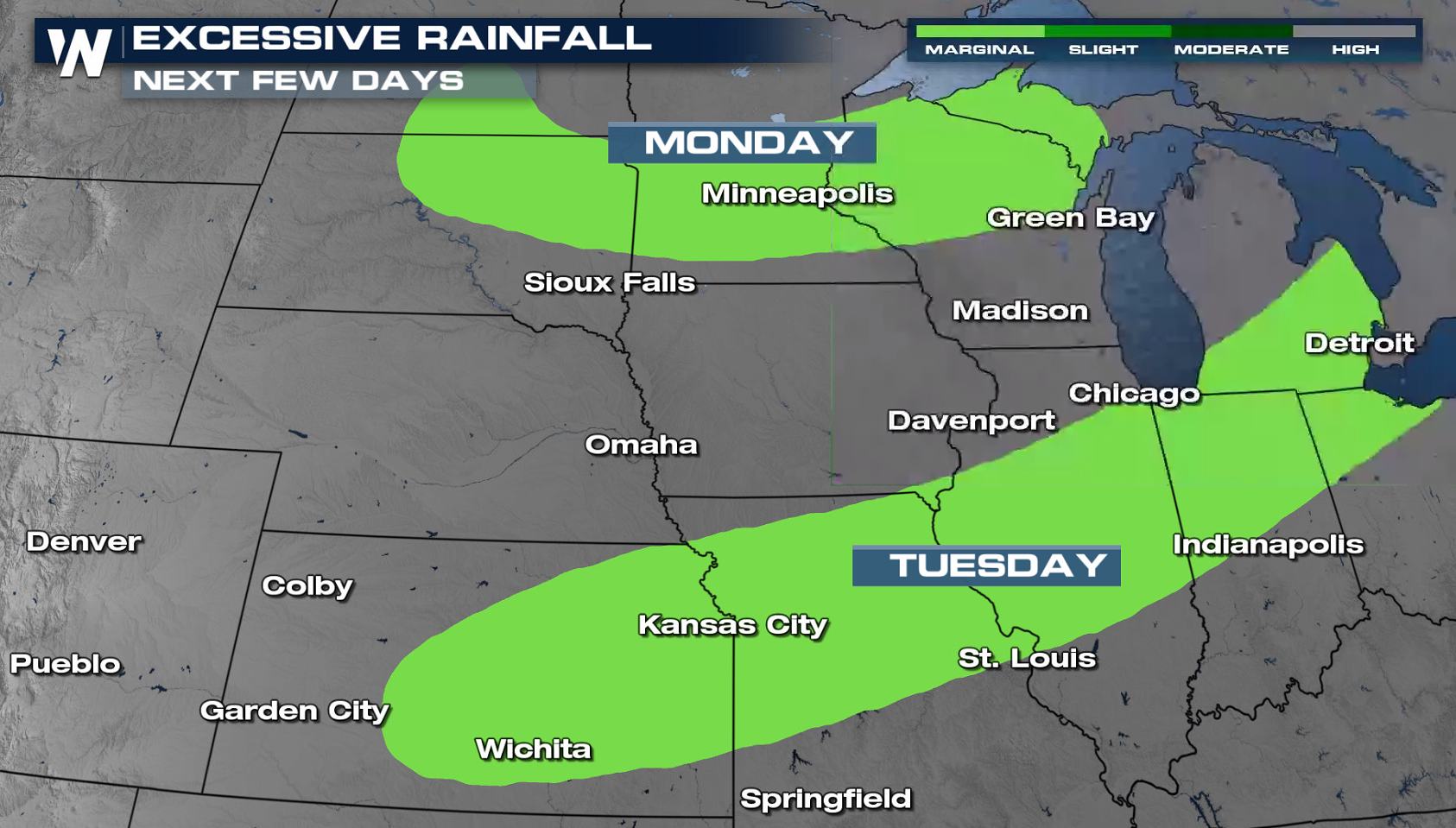 Continue to stay with us on WeatherNation for your central and western regional forecast :30 and :50 past the hour.