This weekend, we say goodbye to the month of June and hello to the month of July.  As is often the case this time of year, heat and humidity takes center stage.  This weekend will be no exception;
the summer heat is on
!  In fact, above average temperatures are expected for much of the continental United States through the first week of July. For residents of the Great Lakes region, it appears to be a great time to get out and enjoy the water.  On Saturday, temperatures will be toasty throughout the entire region.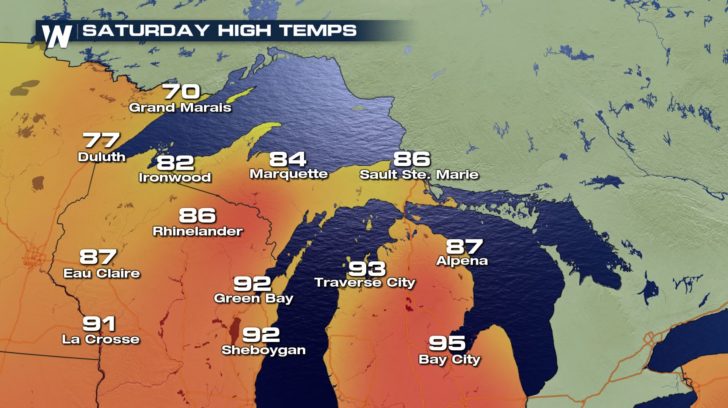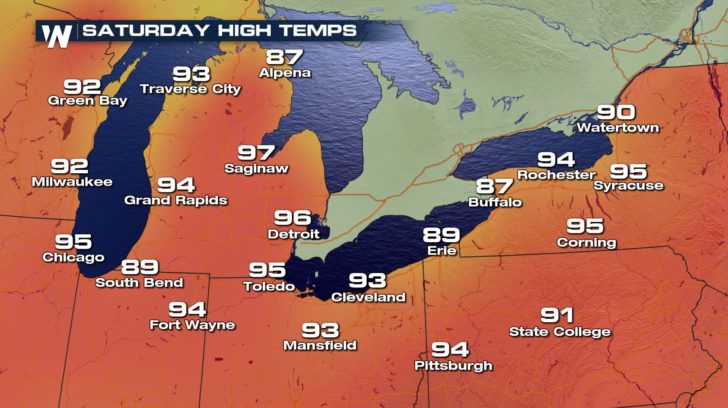 It will be important to stay hydrated and use sun protection, as high temperatures are expected to reach near-record levels.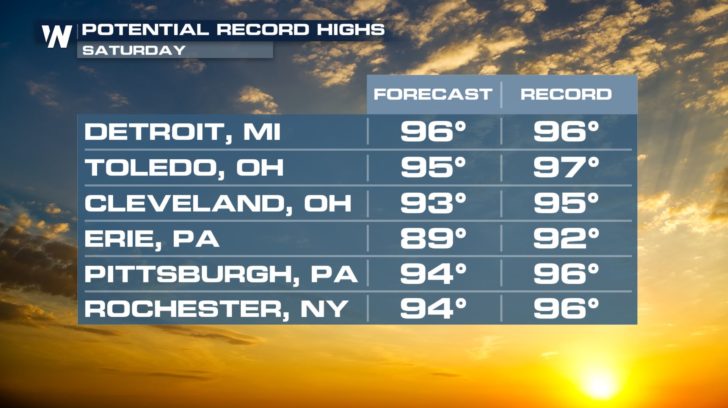 As a cold front moves into the upper Great Lakes region Sunday, temperatures will begin to drop off a bit.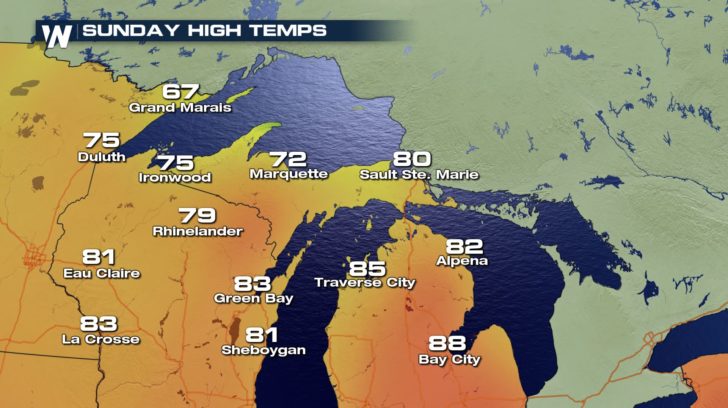 The lower Great Lakes region and the Northeast will continue to deal with the heat and humidity.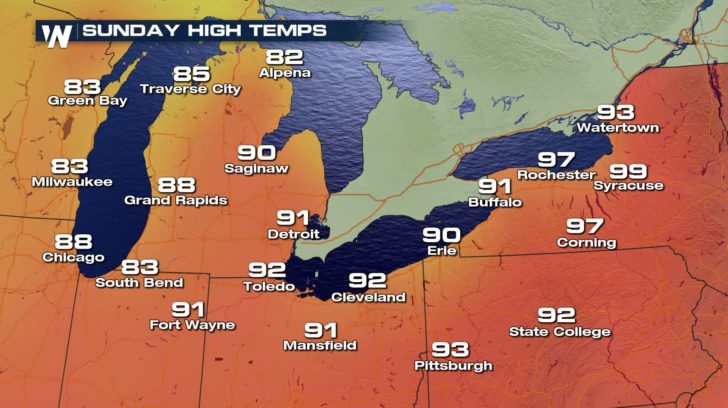 Many areas of upstate New York and even New England will break temperature records Sunday afternoon.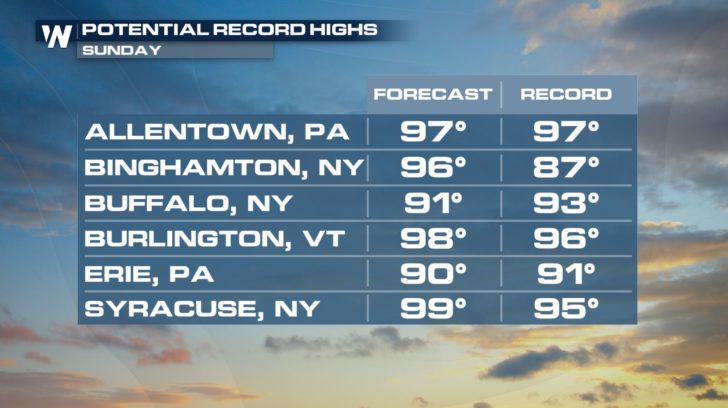 The heat will draw thousands to the sandy beaches and cool waters of the Great Lakes, but will rain dampen those plans?  Thunderstorms are expected to be widely isolated over the course of the weekend with the best chance to the west.  A cold front will bring scattered showers and thunderstorms to cities like Duluth and Marquette.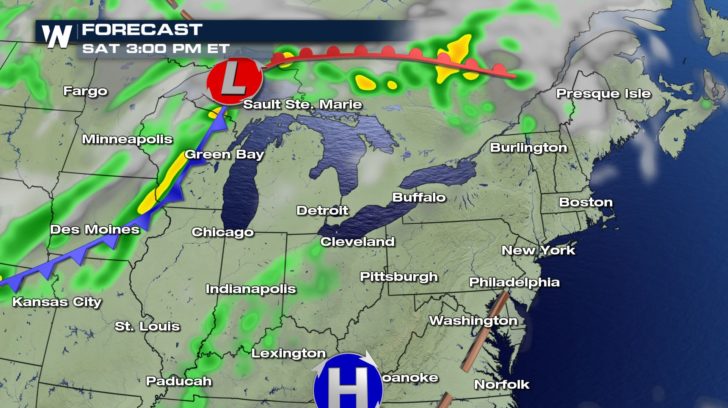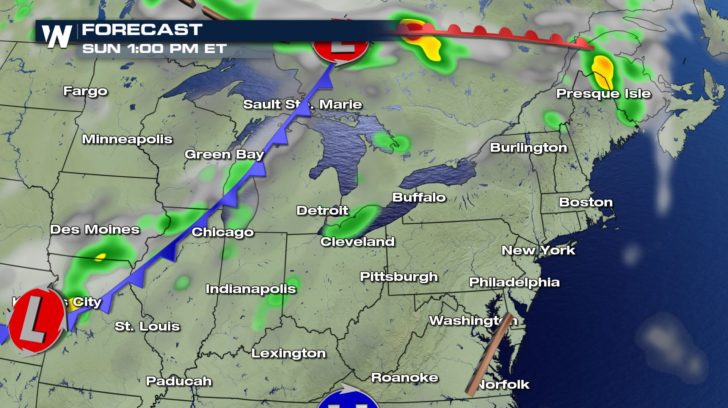 For most of the weekend, winds are expected to be light and waves heights will be correspondingly low.  As always, conditions can quickly change, especially with a thunderstorm in the vicinity. Looking for your local forecast?  Click
HERE
.  Also, give us a like and a follow on
Facebook
and
Twitter
to follow our nationwide top weather stories. -
Meteorologist Joe Astolfi