One of our leading weather stories this July has been the very hot air floating around much of the country. That heat returns to the Upper Midwest and Northern Plains this weekend. We understand, this is the hottest time of the year for many locations and we're writing this story in July, but this will be well hotter than average!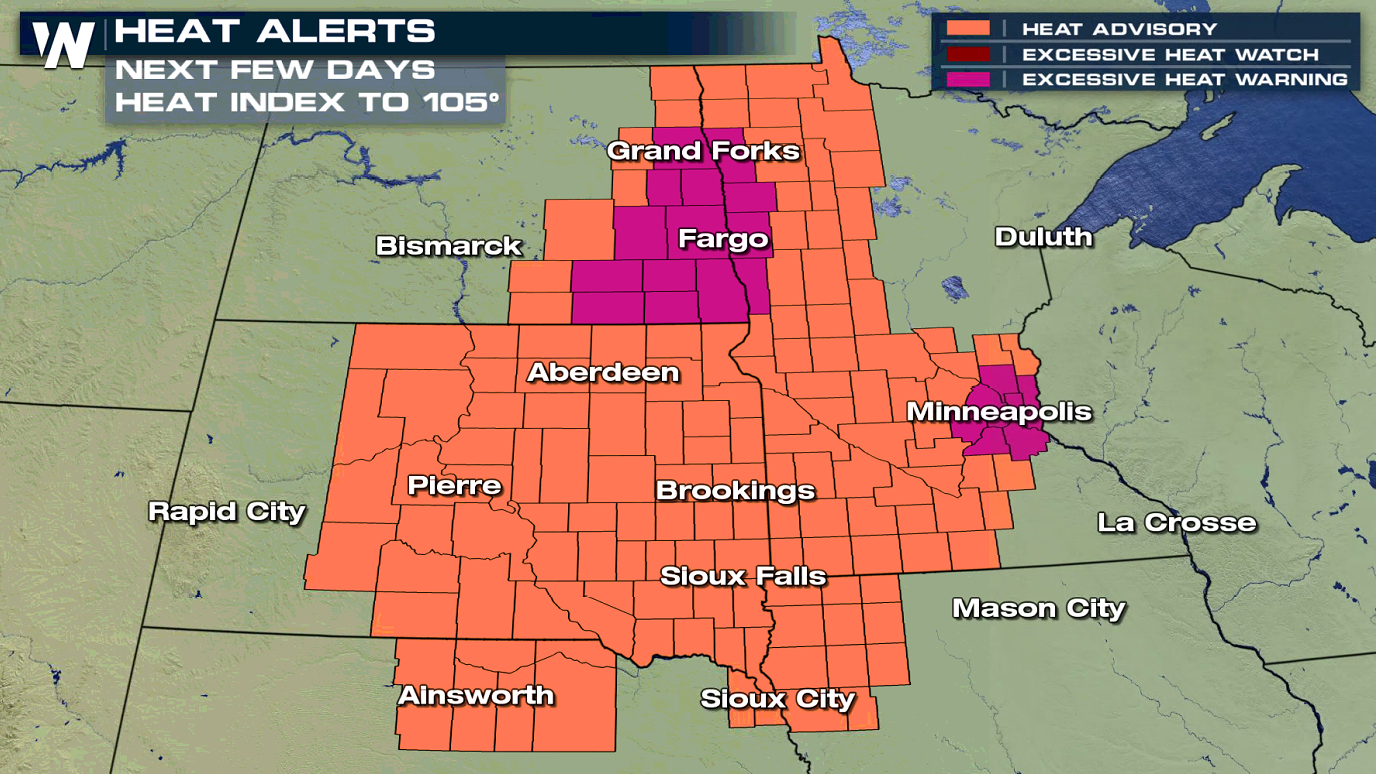 Heat alerts have already been issued from the Red River Valley of the North in North Dakota and Minnesota to Siouxland in South Dakota, Iowa and Nebraska. These alerts will change and updated by local National Weather Service offices. We encourage you to check
www.weather.gov
for the latest maps and information.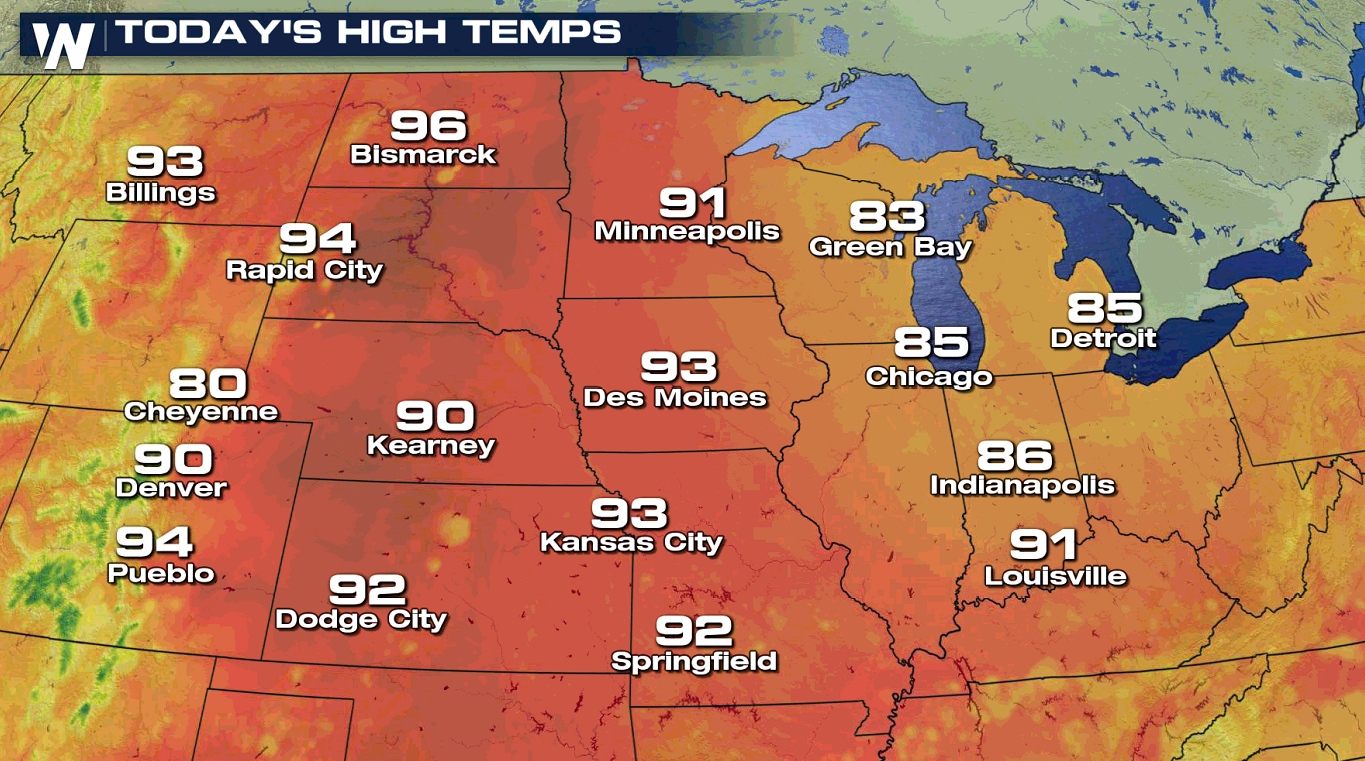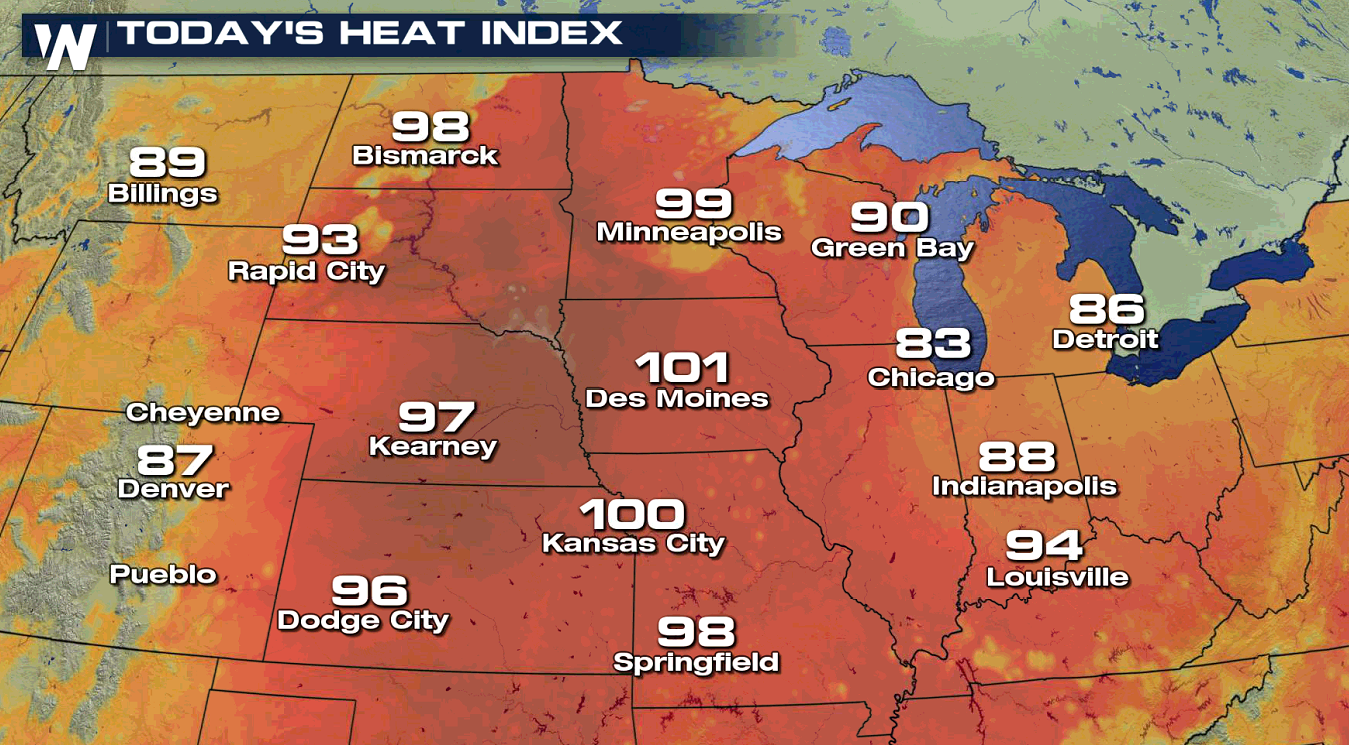 When the heat index begins to climb in the 90's and 100's, heat-related illness becomes more likely. Be sure to stay hydrated, wear sunscreen, and take plenty of breaks, especially during the warmest part of the day. 
If you are planning on being outdoors for an extended period of time, be prepared for oppressive temperatures the next few days.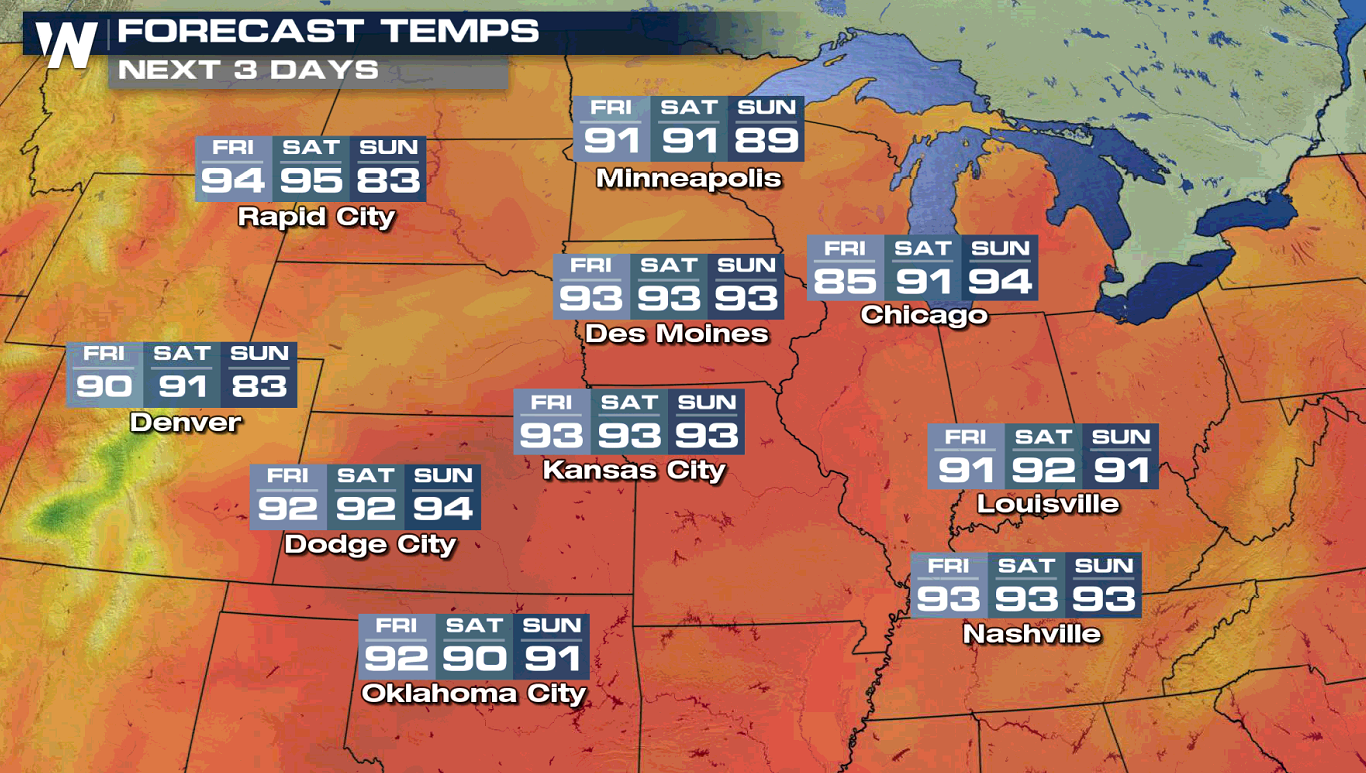 Here are some heat safety tips to keep in mind the next few days:
Take extra precautions if you work or spend time outside
When possible, reschedule strenuous activities to early morning or evening.
Know the signs and symptoms of heat exhaustion and heat stroke.
Never leave children, disabled adults or pets in parked vehicles! Always check the back seat as soon as you park your car.
Wear lightweight and loose fitting clothing when possible.
To reduce risk during outdoor work, the Occupational Safety and Health Administration recommends scheduling frequent rest breaks in shaded or air conditioned environments. Anyone overcome by heat should be moved to a cool and shaded location.
https://youtu.be/6tPkj2jxkZI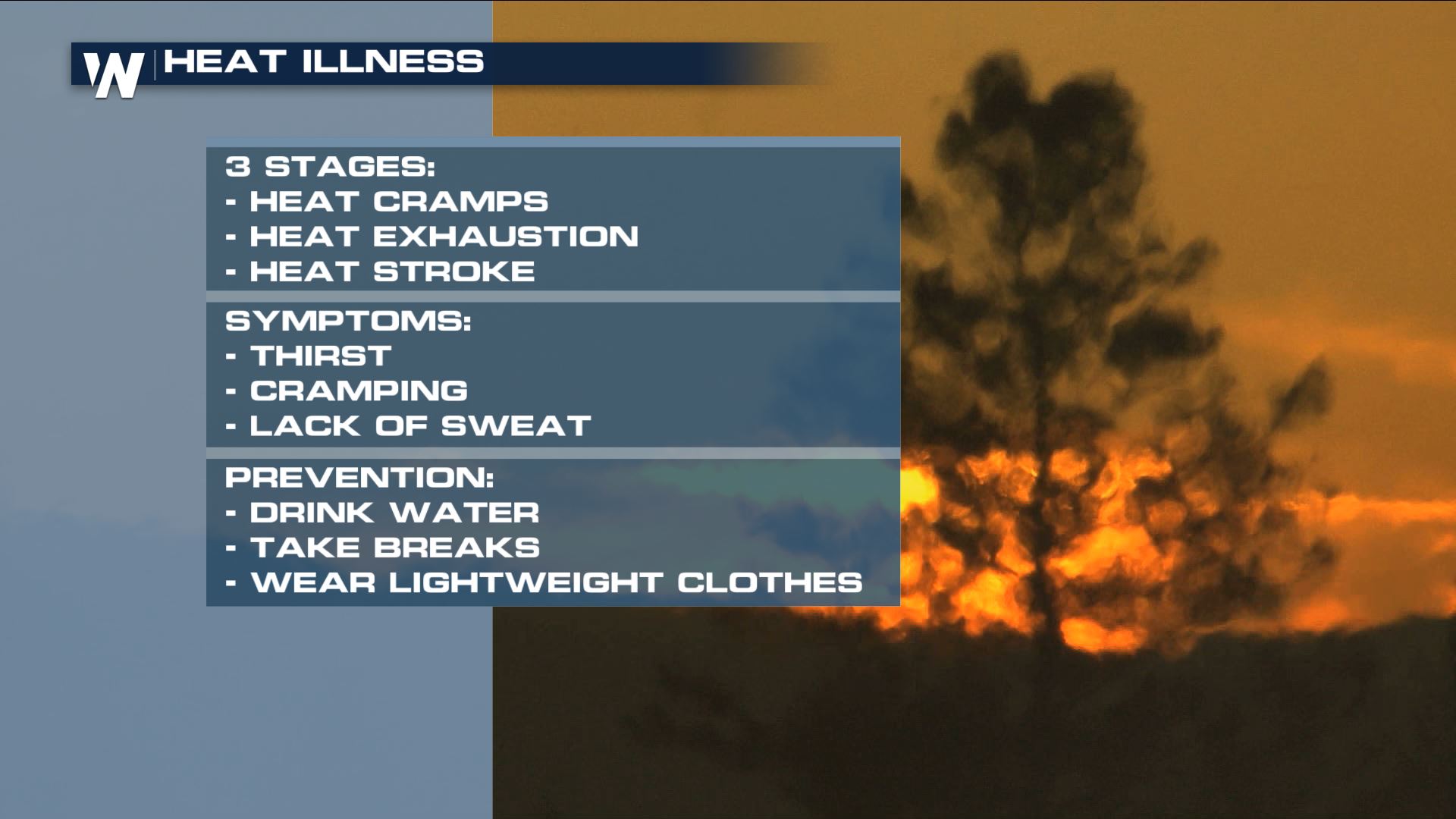 WeatherNation will keep you up to date on the latest weather conditions and heat across the country.