After several days of soaking rain and heavy mountain snow, the second half of the long holiday weekend will be sunny and dry!  The last push of moisture is coming through the western U.S. today.  Once it moves through, Saturday and Sunday will be beautiful. But first thing's first, the rest of Friday.  One more nasty day.  There has been a continuous flow of Pacific moisture over northwestern U.S.  Storms have been dropping down from Alaska into the eastern Pacific funneling large amounts of water vapor onto land.  This has led to multiple waves of soaking rain in valleys and lower elevations, and significant snow in the mountains.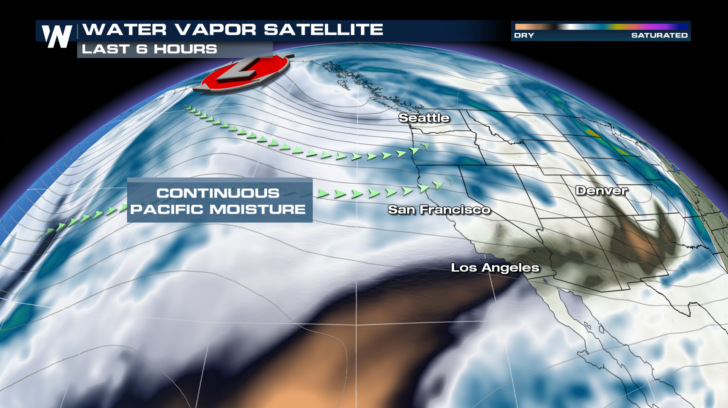 Rain will be prevalent in western Washington, Oregon, and northern California.  But the most concern for flash flooding lies in northern California.  This is especially true for areas east of Chico, where the Camp Fire has decimated the landscape.  Burn Scar areas can not absorb heavy rain, and runoff becomes a big problem.  Flash flooding can result, along with dangerous mudslides and debris flows.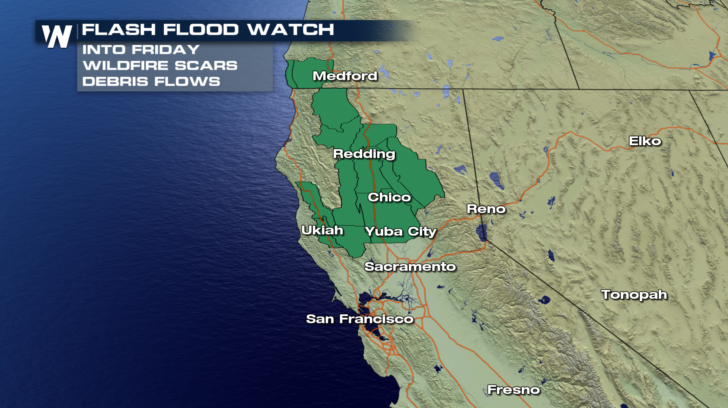 Heavy mountain snow will also be an issue today. Winter Storm Warnings and Winter Weather Advisories are in effect for the Sierra Nevada Mountains of California, and the Lake Tahoe area of Nevada.  Most of the snow will fall above 6,000 feet.  Totals of 12 to 18 inches are possible into the afternoon.  Something else that could cause problems will be the winds.  Wind gusts up to 50 mph are possible, which could cause blowing snow and lead to visibility issues.  Snow that has been plowed could also be blown back onto roads, causing hazardous driving conditions.  Mountain passes, such as Donner Pass, could be particularly treacherous.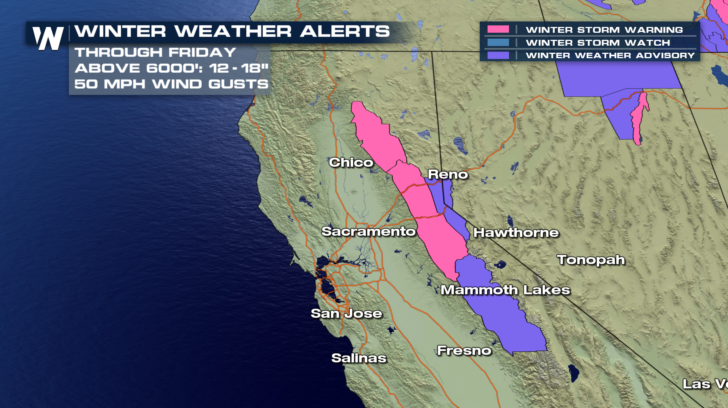 Here's the timing of the storm.  By late afternoon, the front will be moving east, across eastern Washington and Oregon and northern California.  Snow will be spreading into Idaho and northern Utah.  Rain will be up and down Interstate 5, and across Interstate 80 in northern Nevada.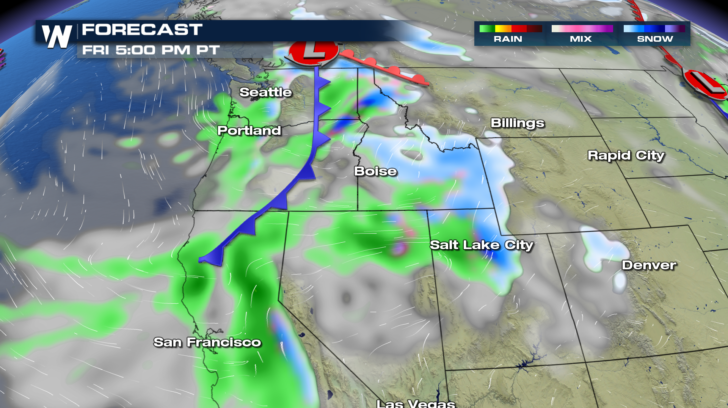 By early Saturday morning, just about all of the rain will be over.  Perhaps a few lingering raindrops in central California and Nevada.  Snowflakes will still be flying across portions of Montana, Idaho, Wyoming, Utah, and Colorado.  In fact, snow could be very heavy in the Colorado Rockies Saturday morning.    Winter Storm Warnings are in effect for the mountains in Colorado.  Winter Storm Warnings are also in effect for the Wasatch Range in Utah, where snow totals could be high.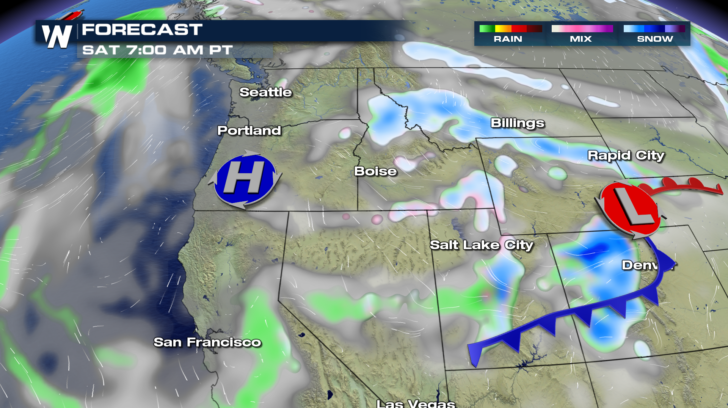 By late afternoon on Saturday, snow showers will be ending, and moving eastward across the Plains.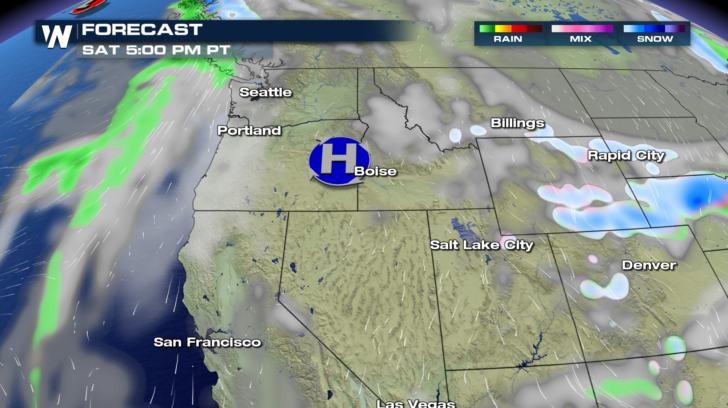 Check out the amazing weather that's coming up for the weekend in cities like Seattle, Portland, San Francisco, and Reno.  All of these towns have endured some rather inclement weather the past few days.  But the rest of the holiday weekend will make up for it.  Seattle and Portland will enjoy spectacular weather before clouds and showers move back in by Monday.  San Francisco and Reno will also have great weather on Monday, before more rain builds in Tuesday.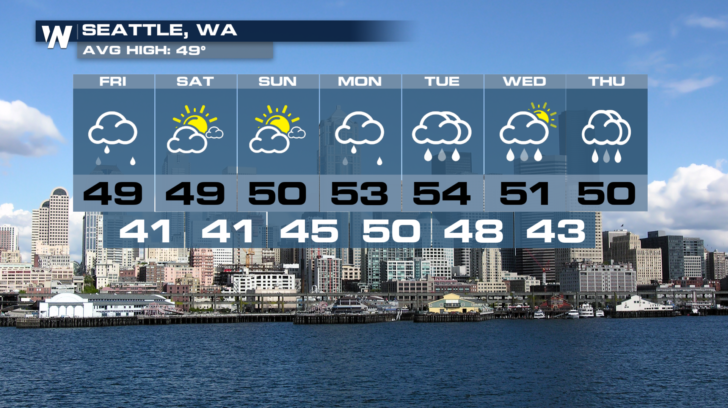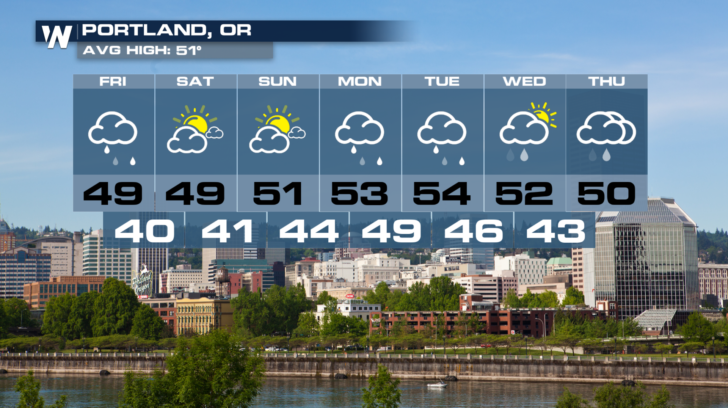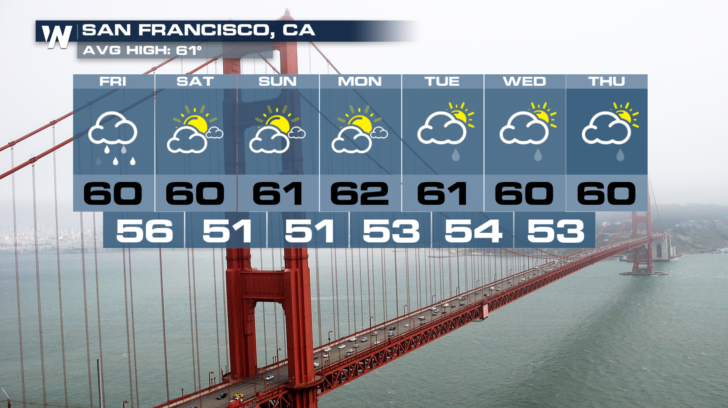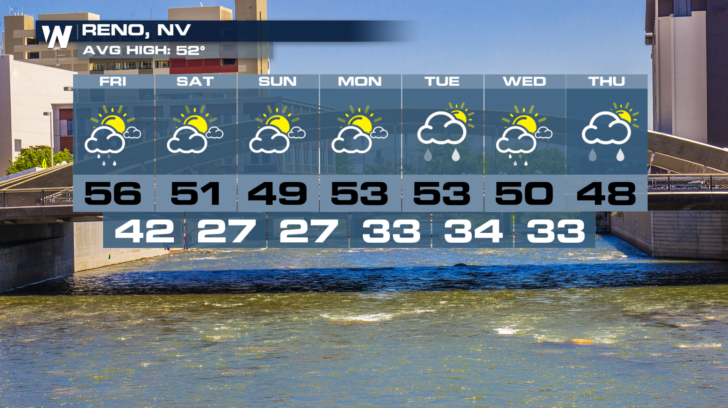 So get outside and enjoy some lovely November weather, before the next storm system brings more rain and snow. And for the very latest weather information, you can watch WeatherNationTV on the Dish network.  You can also watch on Amazon Fire TV, Roku, and Apple TV. For WeatherNation:  Meteorologist Matt Monroe