It has been a record-wet year for a number of cities and now we've added two more to the list. The National Weather Service office in Green Bay, Wisconsin has announced that the city has officially had its wettest year on record.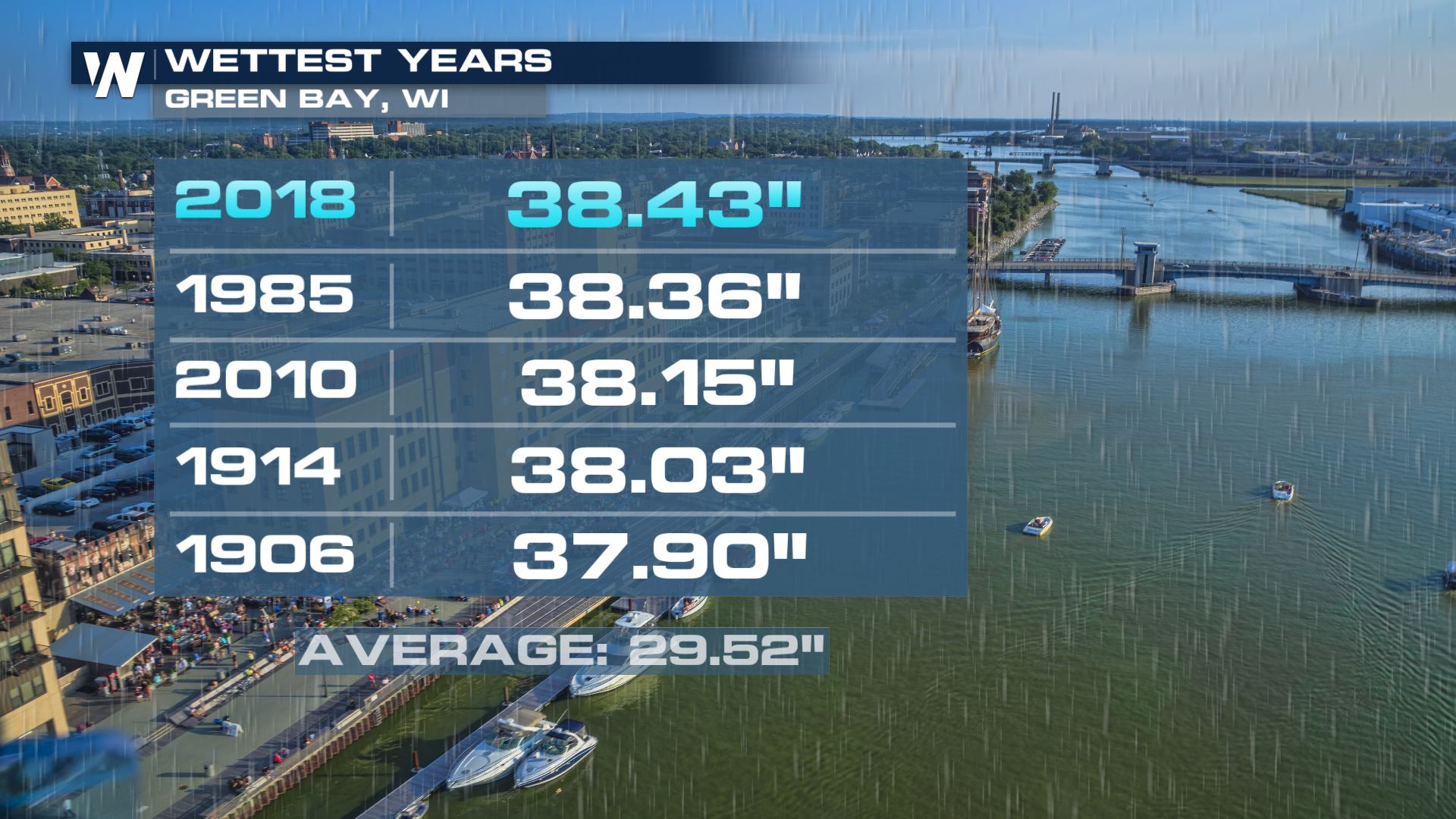 As of Thursday afternoon, December 27 Green Bay had received more than three feet of precipitation. If it doesn't sound like much to you, consider the average rainfall is almost ten inches less than that! This year's precipitation total does not include the ongoing storm in this area. We'll add that up after the storm finishes. Also, the National Weather Service office in Des Moines, Iowa announced Waterloo as having its wettest year on record.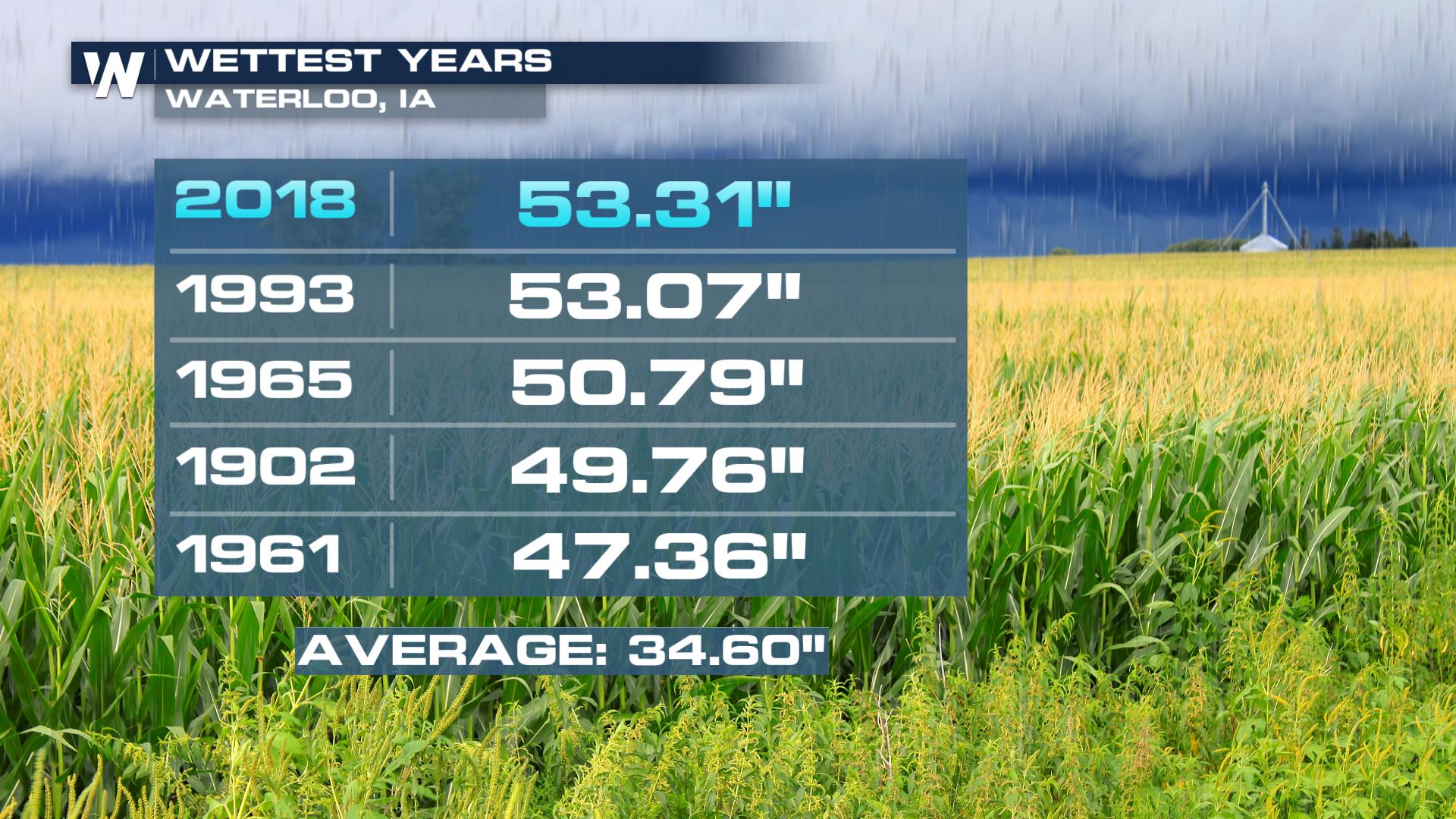 Here, Waterloo averages a little more rain than Green Bay. Waterloo has topped four feet of precipitation this year. Both Waterloo and Green Bay are additions to a long list of cities having their wettest year in 2018.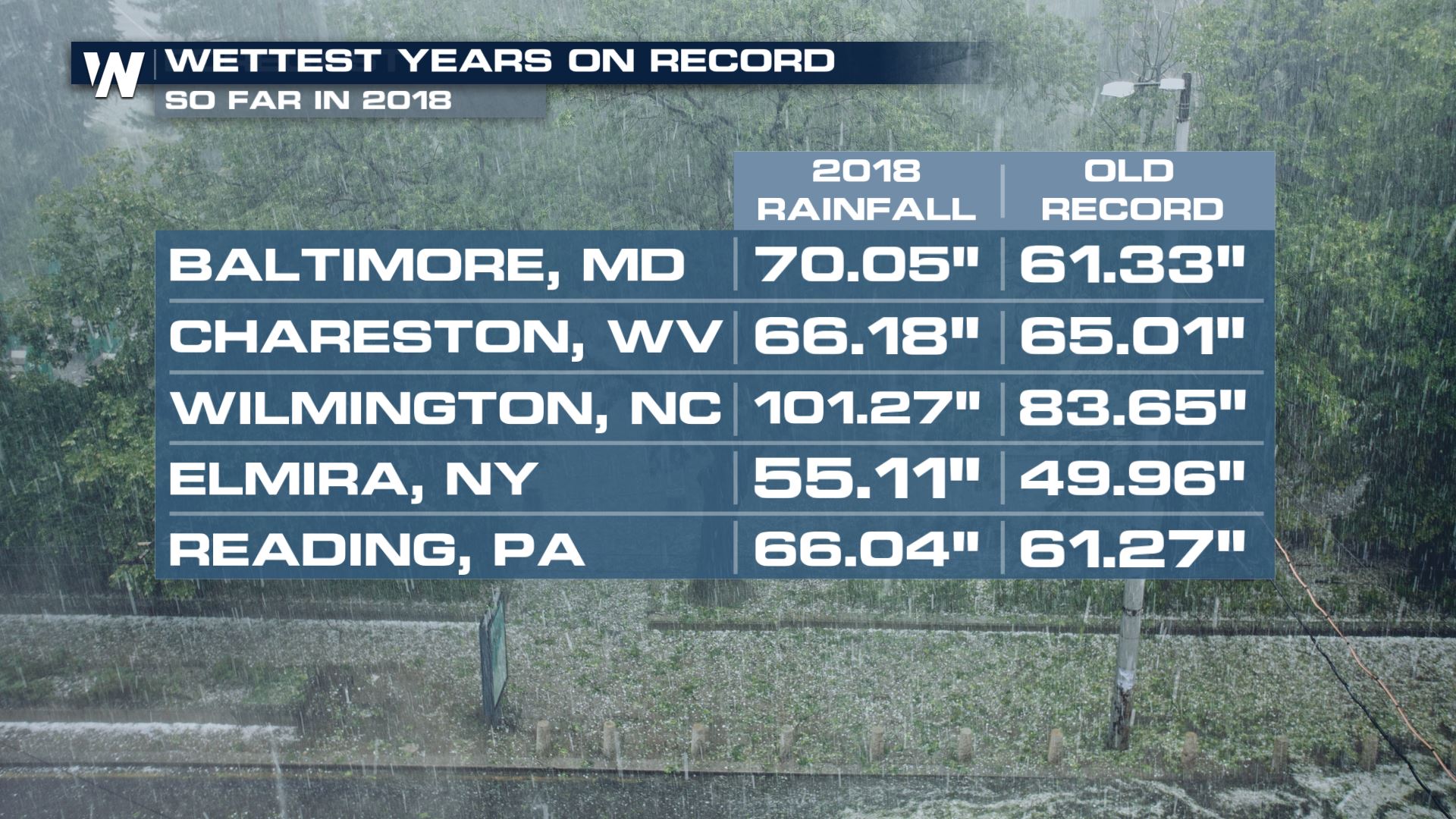 Much of the East has been soaked time and time again. And here we go again too. Flood watches are in effect for the already-soaked Washington, D.C. and Baltimore, Maryland.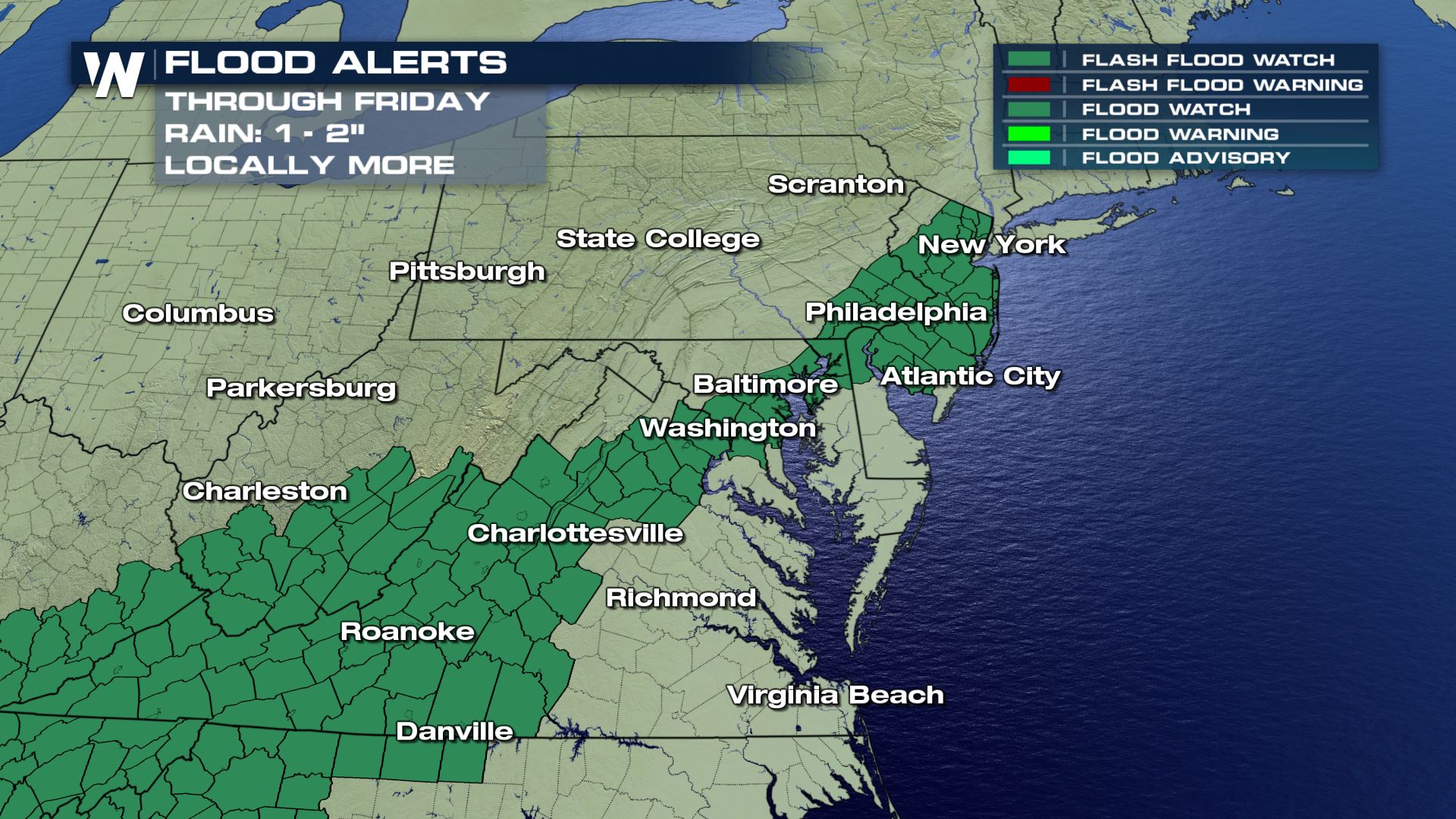 Flood watches last through Friday, December 28 for an additional one to two inches of rainfall. Please watch out for any flooded areas on Friday or Saturday. Wetter weather is a side effect of the changing climate, according to many researches and scientists. They point to the East and Northeast U.S. specifically as areas that may see even wetter weather in the near future. They also predict more extremes such as no rain for an extended amount of time, and then a lot of rain in a short amount of time. For WeatherNation, Meteorologist Steve Glazier