Historic April snowstorms bring...May flowers? The folks of Green Bay, Wisconsin are probably hoping so after a huge April snowstorm officially became the city's biggest snow in nearly 130 years. The city in east-central Wisconsin had piled up 20.6" of snow as of 1pm Central time on Sunday afternoon,
making it Green Bay's third-biggest snowstorm on record
, and its biggest since January 1889. Those are the official figures from the National Weather Service's forecast office in Green Bay. No one on earth is old enough to remember the January 1889 storm,
which dumped 23.1" of snow
. The number one storm? How about a 29.0" snowfall from March 1888. That storm should safely keep its top ranking.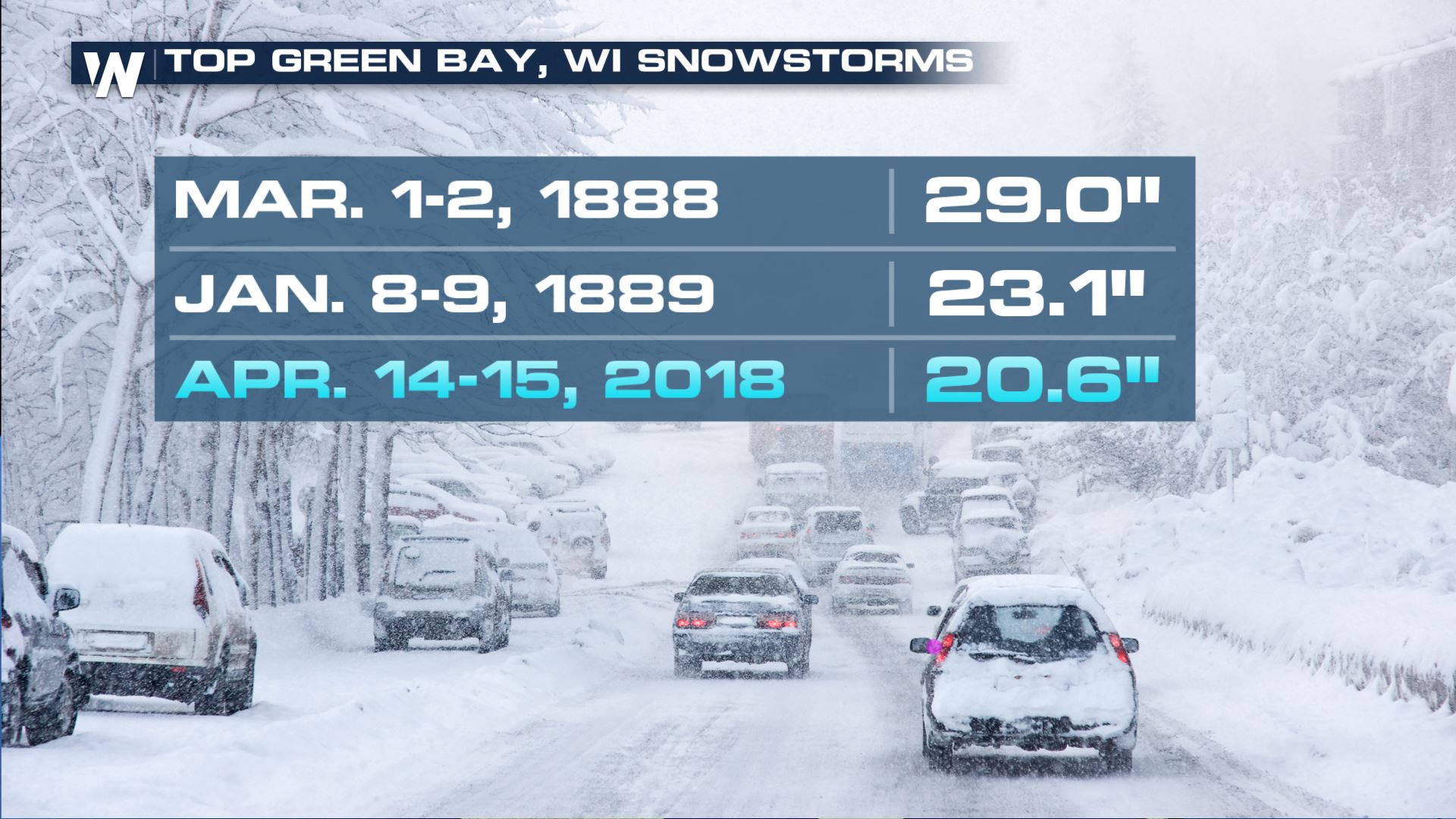 That said, the snow will continue to fall through the rest of Sunday, potentially putting the number two snowstorm at risk. As of mid-afternoon Sunday, Green Bay was still under a Blizzard Warning.
Travel was reported to be near-impossible in the region
, with even the Green Bay Packers football team's offseason conditioning program halted due to the snow. Later this week, though, the snow should start its long melting process, after the snow (finally) stops Sunday night.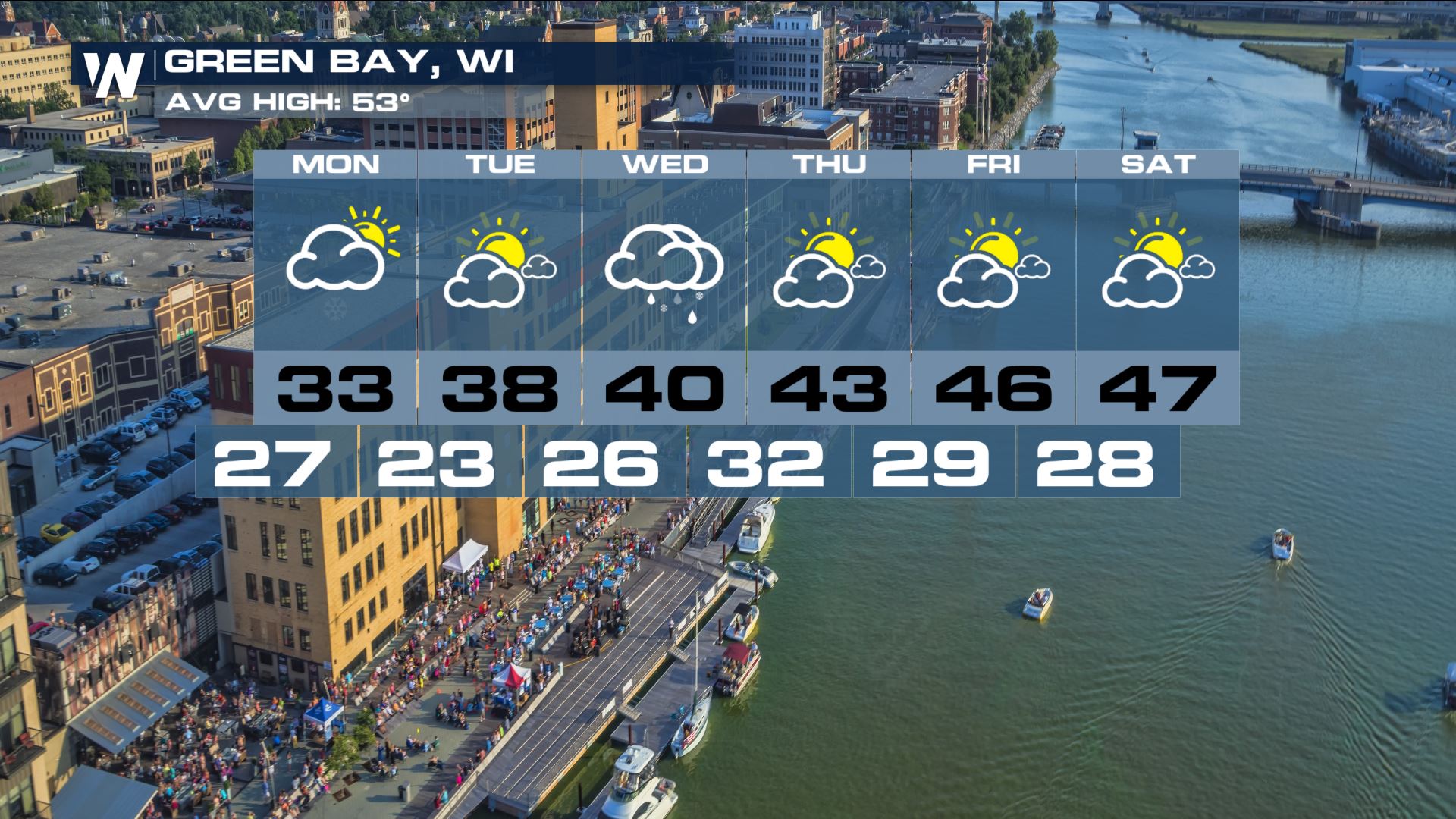 Stay with WeatherNation for the latest on this historic event. For WeatherNation: Meteorologist Chris Bianchi