It's official: 6 more weeks of winter according to Punxsutawney Phil who saw his shadow this morning. With only a 40% accuracy rate, we will leave the official forecasting up to our team of meteorologists! Groundhog day is a tradition dating back to German settlers in the U.S. who brought over the Christian holiday of 'Candlemas Day' on February 2nd. According to groundhog.org, "according to German lore, the hedgehog saw his shadow on Candlemas Day there would be a "Second Winter" or 6 more weeks of bad weather". When settlers came to the U.S. hedgehogs were not as available as the groundhog, so a switch of animal occurred.
The first official groundhog day was on February 2, 1886, in Punxsutawney, PA. Looking back at the years, Phil has seen his shadow, and thus predicted 6 more weeks of winter the vast majority of the time - a whopping 85% of the time. Most recently, Phil saw his shadow in 2022 and 2023.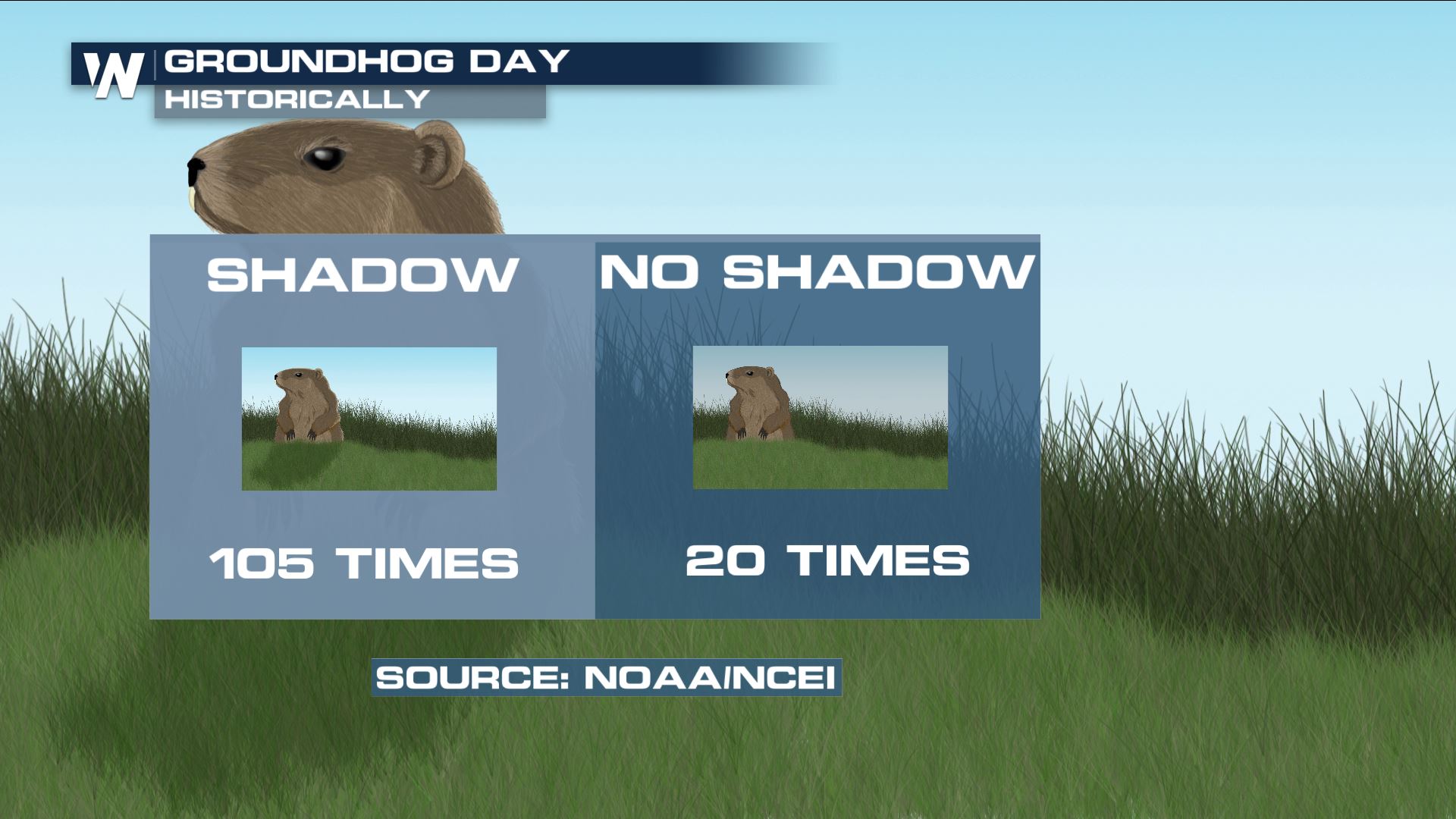 Regardless of the rodent forecast, WeatherNation will have the most up to date winter (and Spring) forecast information always streaming 24/7!