(updated February 2, 2019) THE VERDICT IS IN: Punxsutawney Phil says SPRING is right around the corner. Phil did not see his shadow when he emerged from his burrow at Gobber's Knob. https://youtu.be/kOQ59wcPwSc Every February 2, crowds of people gather at Gobbler's Knob, Pennsylvania to see the official prognostication on whether winter will linger, or Spring will arrive early.
According to legend
, if the 20-pound groundhog emerges and 
doesn't
see his shadow, we can expect warmer temperatures and the arrival of an early spring. But if 
sees his shadow
, the United States can expect six more weeks of winter weather according to legend.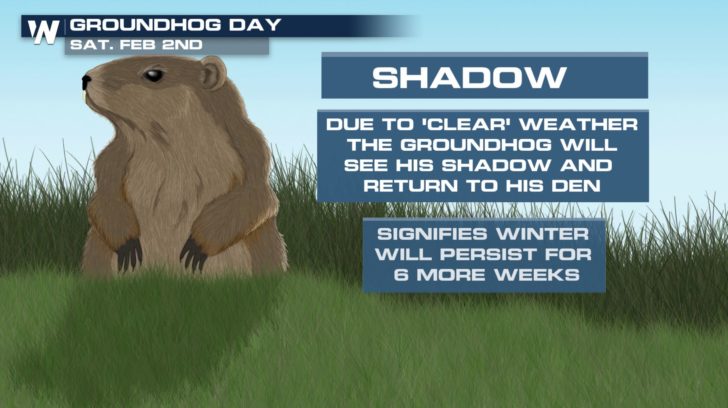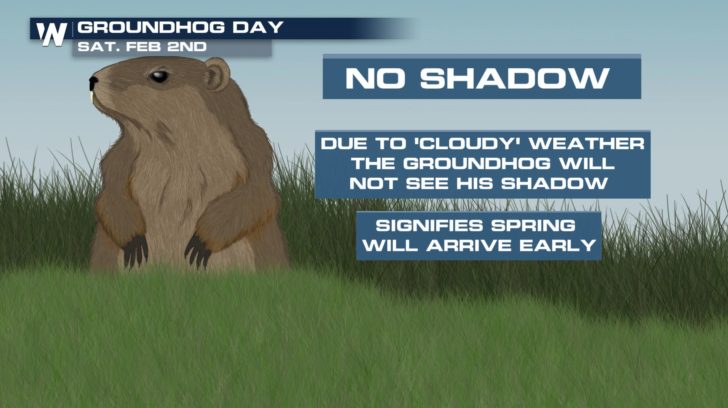 Phil has been forecasting
since 1887
. Just like any good forecaster, Phil keeps track of his forecasts and accuracy. Here's a look at what Phil has predicted in recent years.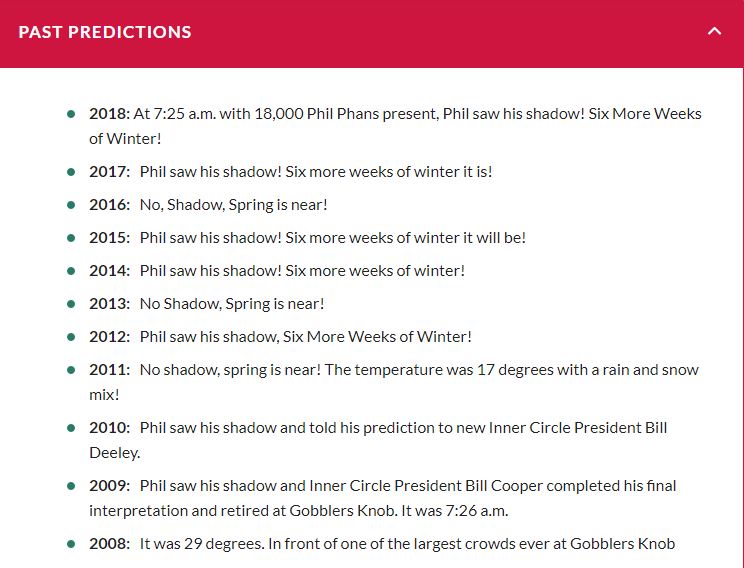 To determine just how accurate he is, the National Weather Service compared 
U.S. national temperatures
with Phil's forecasts. On average, Phil has gotten it right 50% of the time over the past 10 years,
according to the crew at the NWS
.
SEE RESULT FROM POLL! What did others think before Phil made his prediction?
https://twitter.com/WeatherNation/status/1091311768498913280 The forecast for this year called for clouds building over Punxsutawney, PA, which led us to believe Phil would not see a shadow this year.