A winter storm will continue to impact portions of the West and northern Plains over the next 24 hours. Rain, snow, and some freezing rain are expected due to a deepening upper-level trough which will lift north into the weekend. The pattern looks to stay active with another round of moisture for the end of the weekend in the Pacific Northwest and possibly into the Southern Rockies.
Forecast
Rain and snow will continue to move through the Northwest, tapering off later this evening. A cold front dropping into the Upper Midwest and northern Plains will bring mixed precipitation, which will create difficult travel.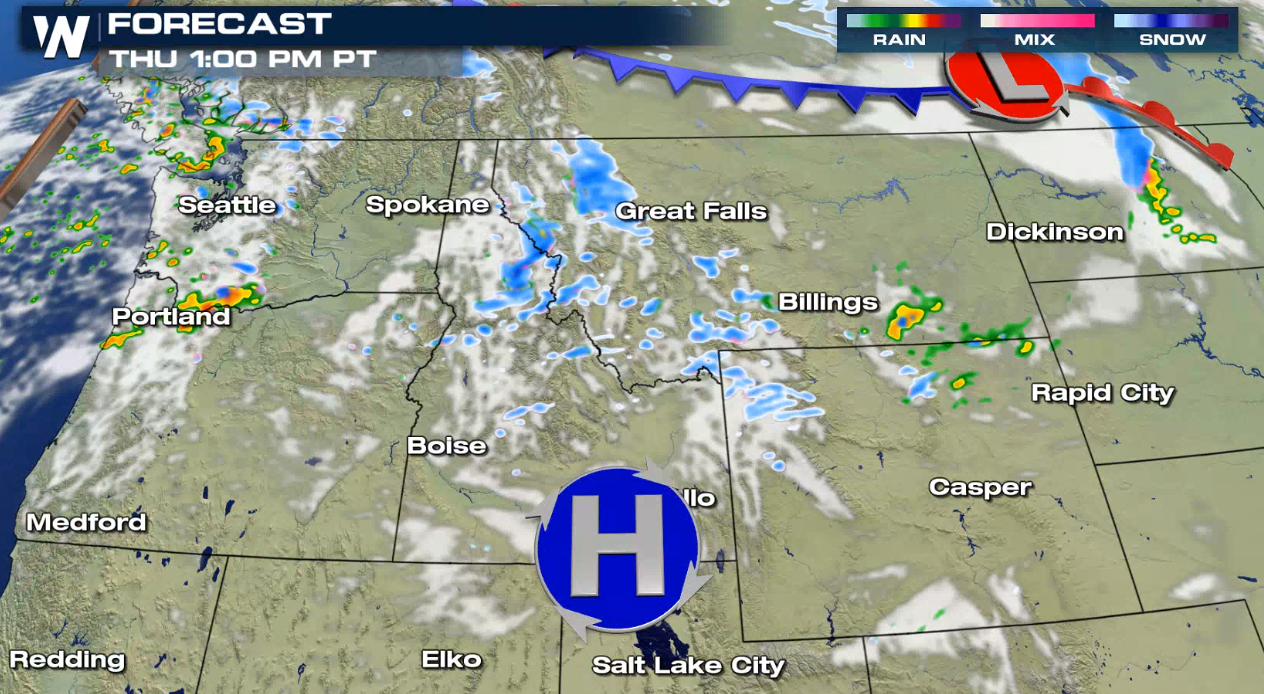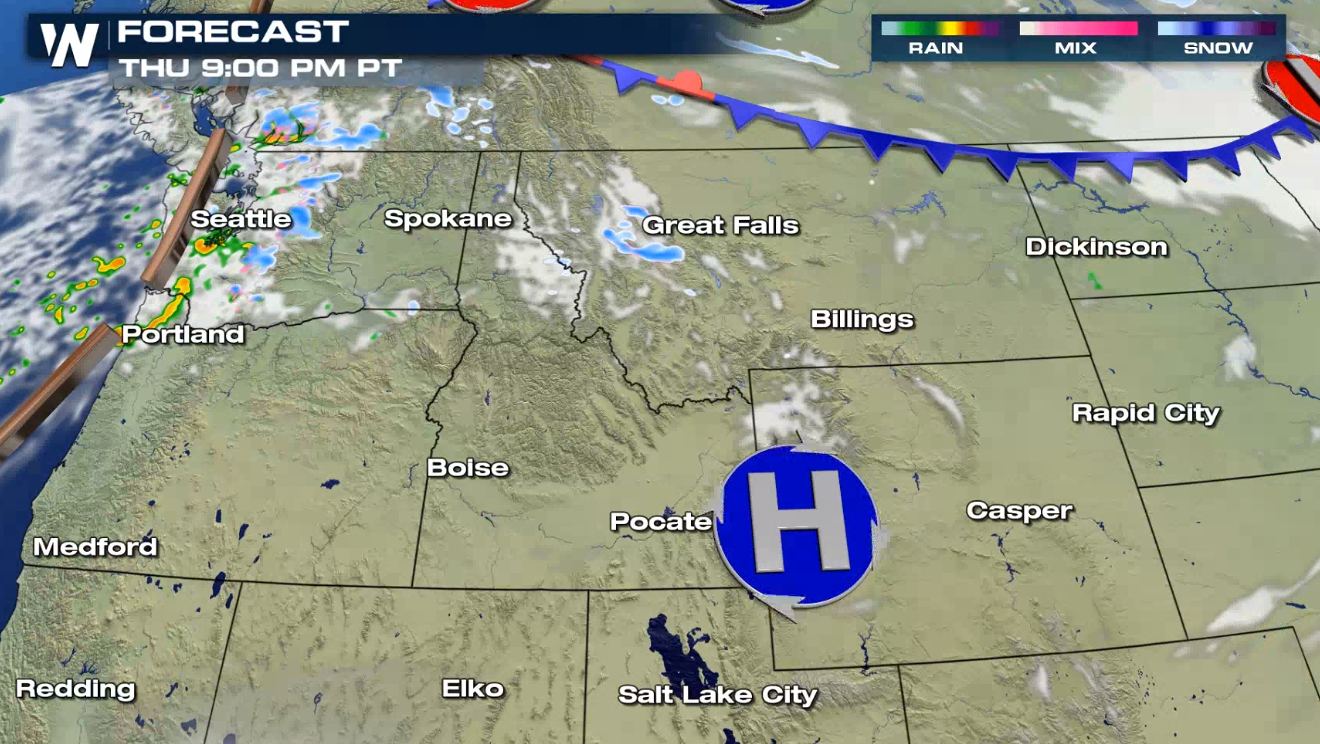 Overnight into Friday morning, the precipitation will gradually taper off. A weak wave will move into the Pacific Northwest, with some light rain and snow.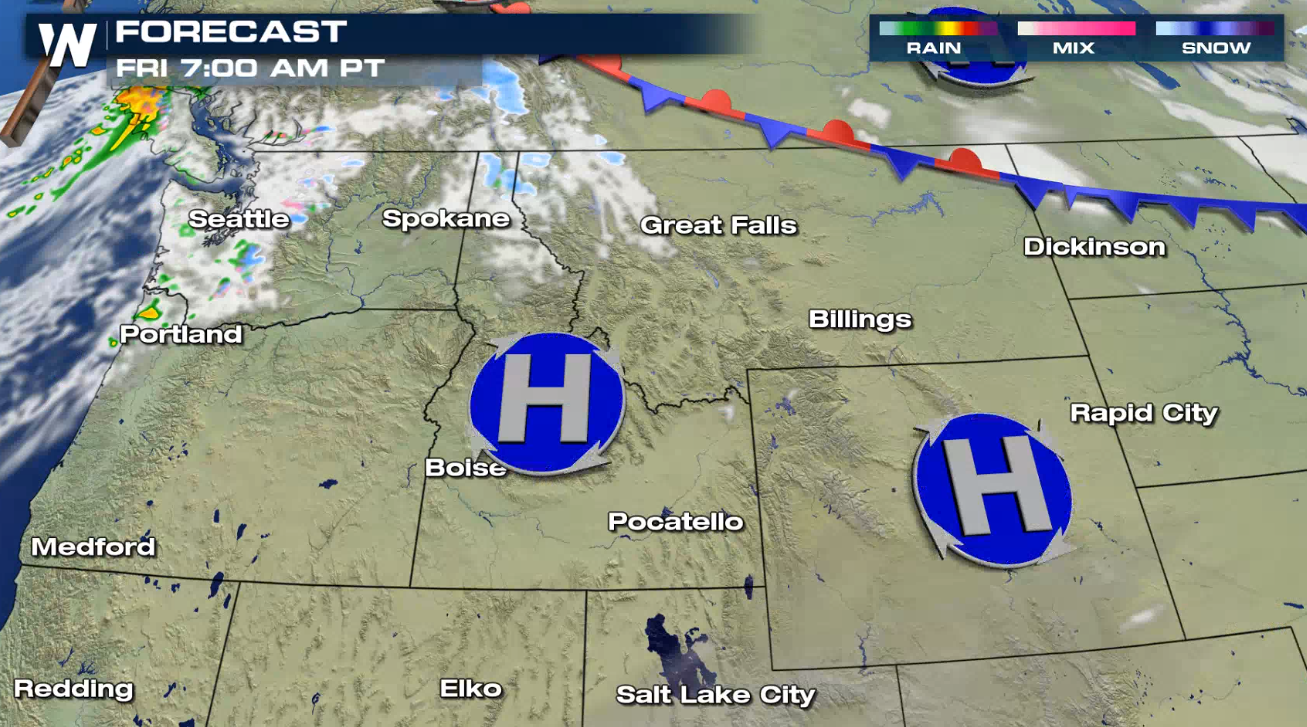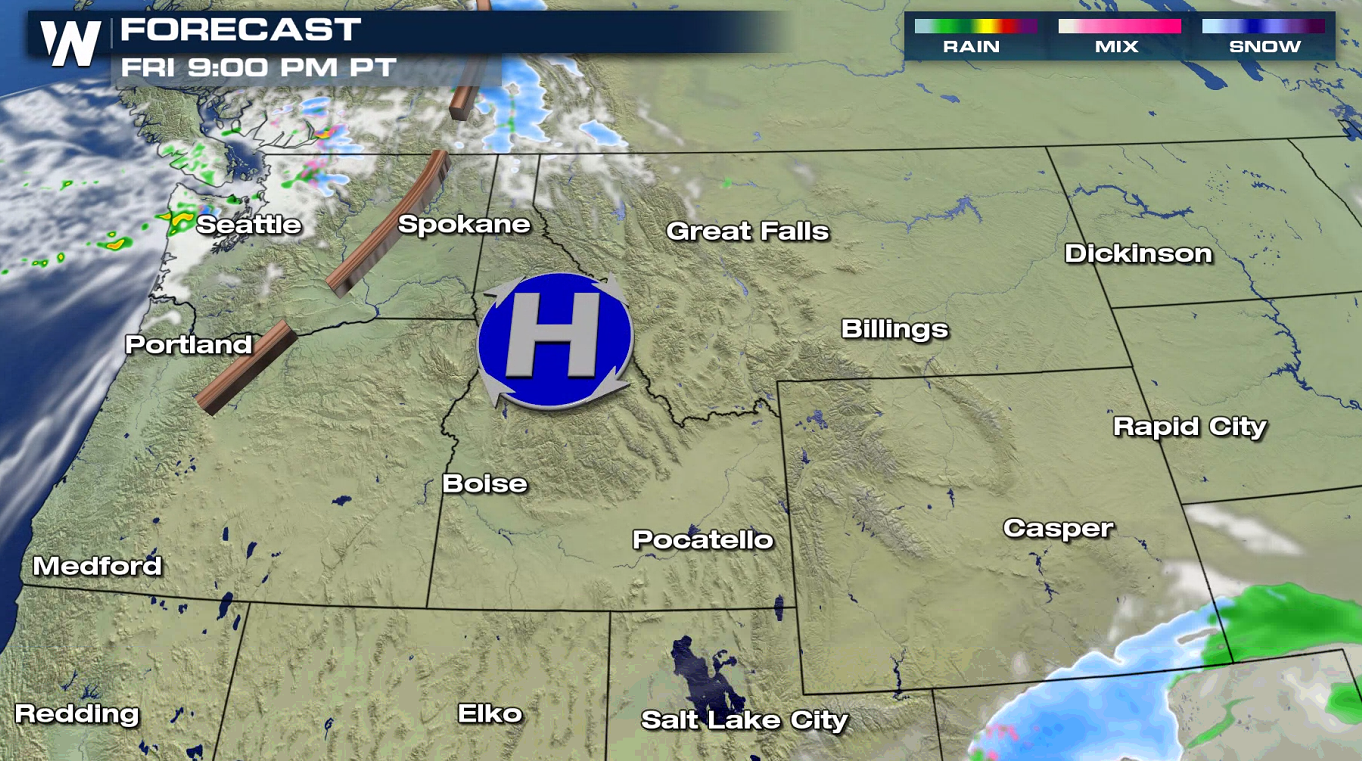 Alerts
Winter weather alerts have been issued from the Cascades through interior areas of Idaho near Sun Valley into Montana. The mountain ranges will pick up 7" to 14" of snow. The Winter Weather Advisories of Washington and Oregon are for snow expected above 3500 feet. Some of these accumulations may get up to 8"  to 20", with the highest amounts over 5000 ft. The foothills and lower elevations may see a few inches of snow, but it will happen within a short duration of time so this could impact travel.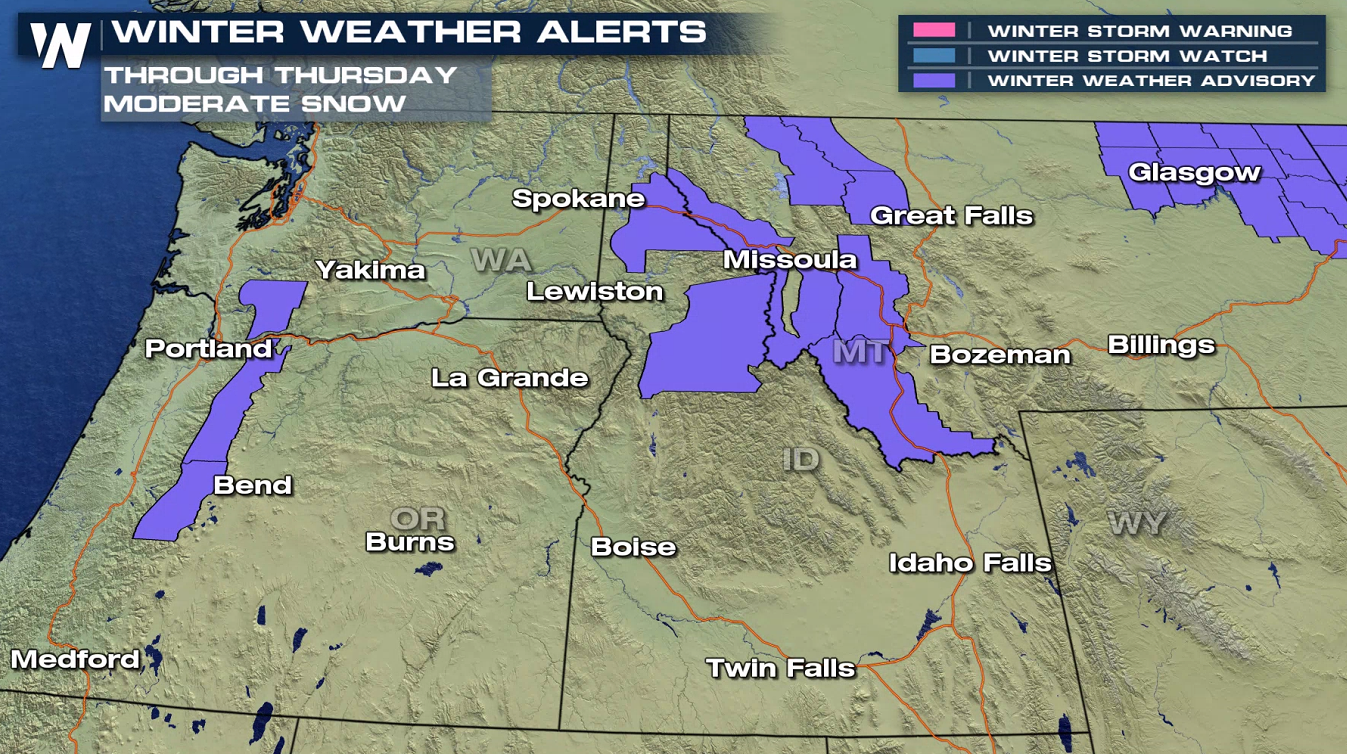 Winter Weather Advisories have also been issued from Montana to Minnesota. A couple inches of snow are likely, along with a glaze of freezing rain through tonight (Thursday night).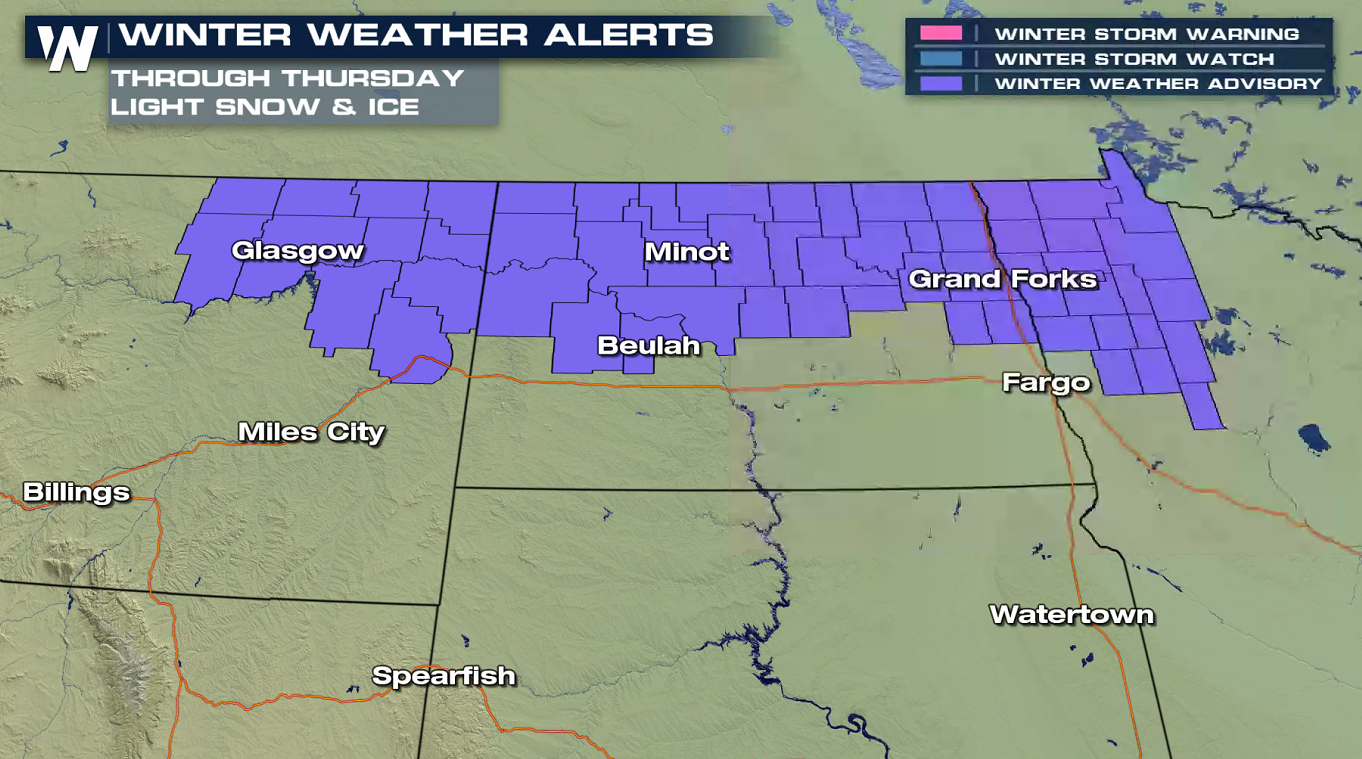 Snow will continue to pile up in feet throughout the mountains. Once this event is over this is likely how much we will have accumulated: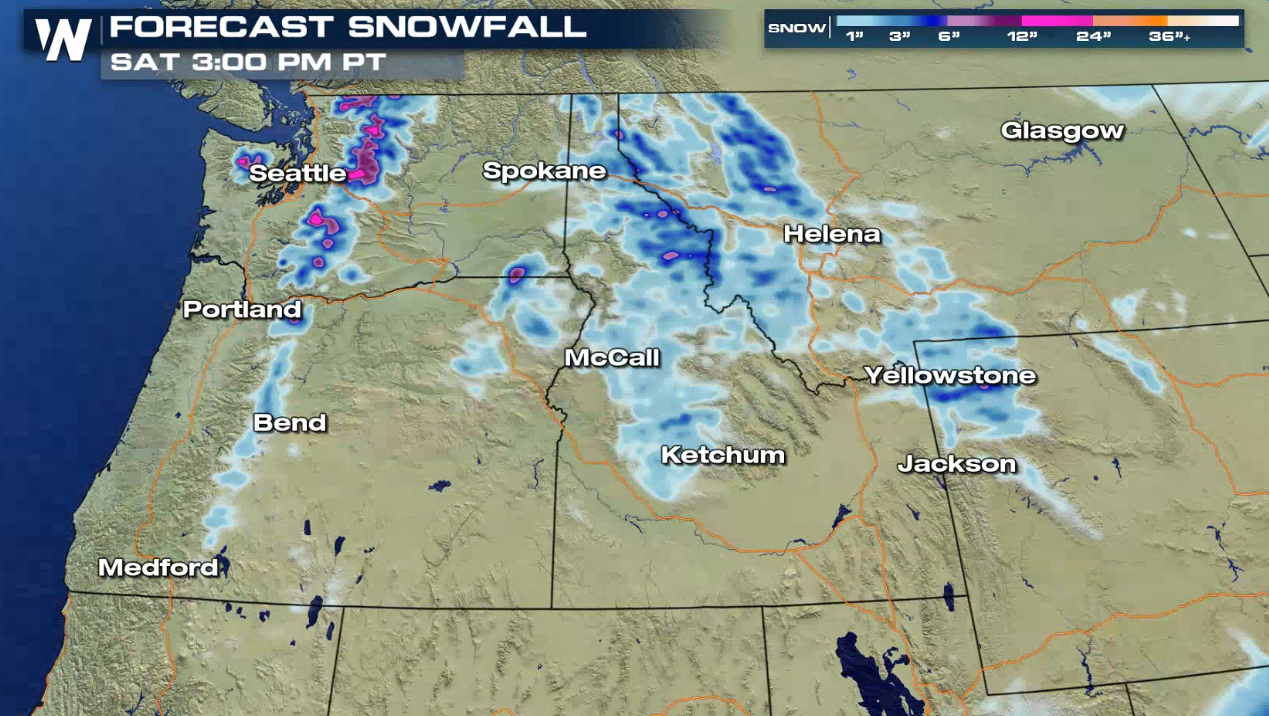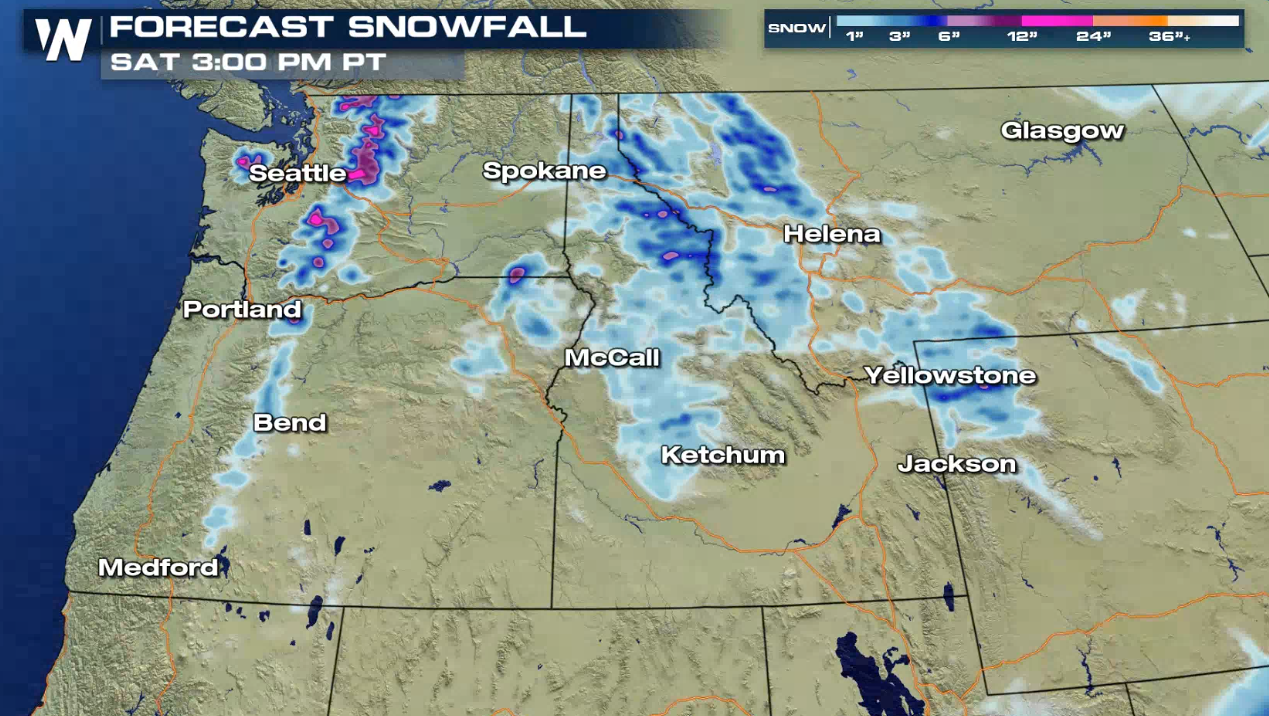 When the system pushed through California, actual reports have come in topped out at more than a foot in portions of the Sierra Nevada range: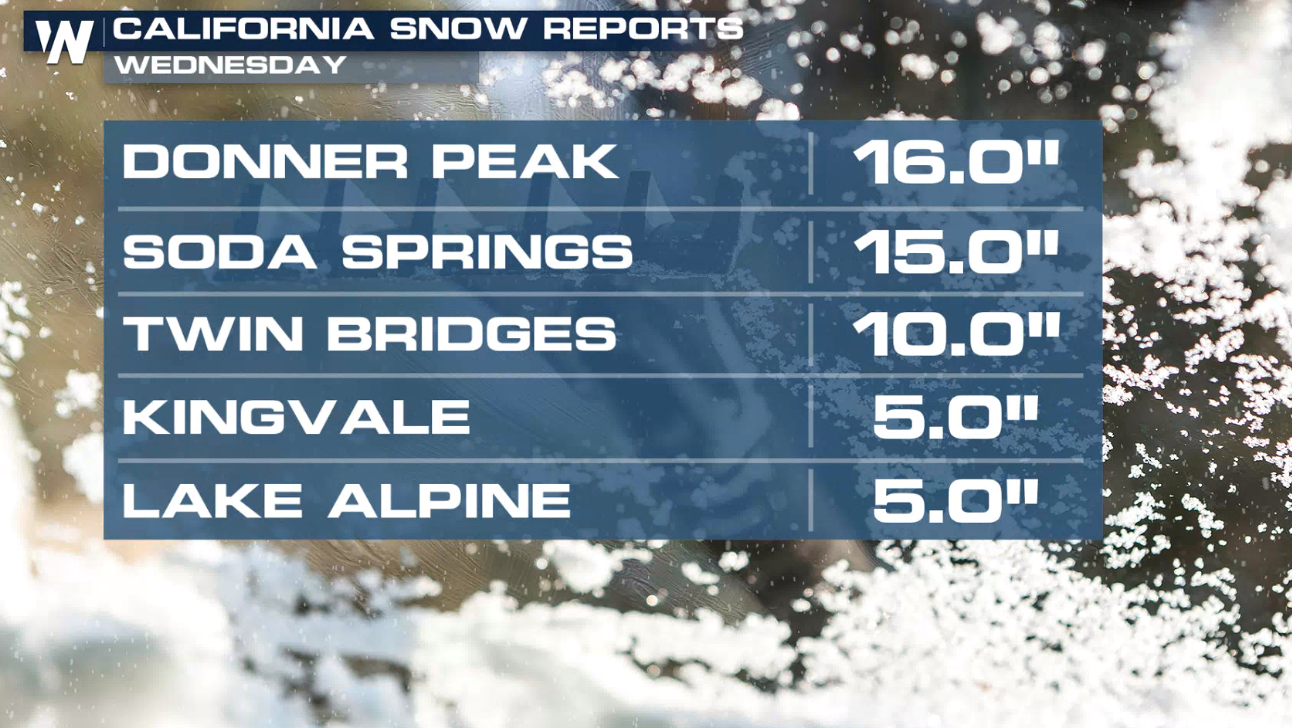 This page will be updated as additional forecast data is made available. The latest warnings are always scrolling on WeatherNation across the bottom of our live broadcasts and live streams.